Summer camp provides beautiful experiences, skills, and knowledge for children. The duration of a summer camp may differ, but the unique experience is time-honored. The camp may be an overnight or days experience for a kid, but what he has gained does matter. Participating in a kid's camp in Singapore is a rare opportunity for growing children. Gaining new friendships and quality habits are other benefits of attending a camp. Your kids become mentally mature and responsible than before, which you can witness after attending the camp. Moreover, camp sessions improve your kid's self-confidence and decision-making skills. So, you can help your kid to attend camp happily without any hesitation. You can explore productive ways to make him get ready for the camp happily.
The right choice of camps
As a parent, you need to ensure the right camp selection for your kid. Ensure the quality of the camp in-depth by checking its value and features beforehand. Understanding a kid's interests and needs is a prime task of a parent. So, you will have to read the kids' mind, what exactly he needs, and what skills he has to develop. Yes, now you can proceed further to choose the right camp that fits your kid's expectations.
Area of learning
Regarding the area of interest, you need to check the basic interest of your kid. Yes, some kids like to learn science and arts, and others are interested in crafts, sports, and new technologies. You will have to ensure the compatibility of your kid with the camps' activity that you choose.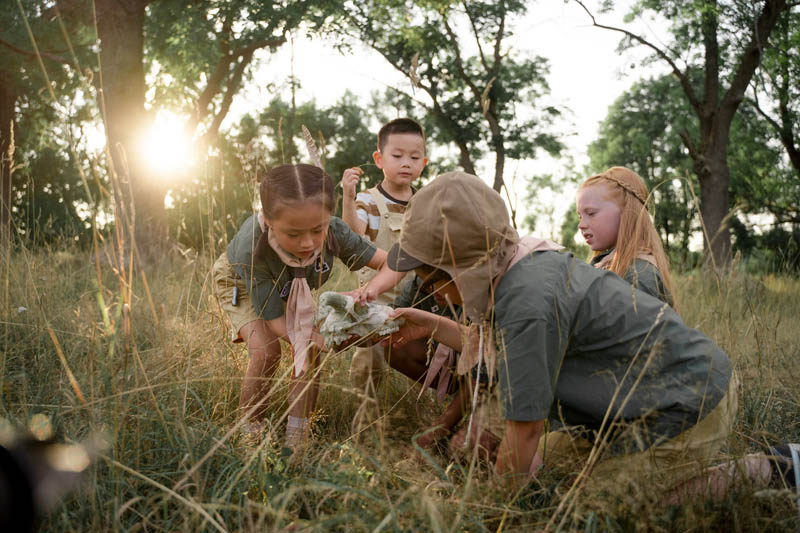 Ensuring the camps' safety guidelines by checking the venue physically is a prime task of a parent. As a parent, you can delve deep into the camp's parent handbook for your check. You can check the steps taken by the organizers for your kid's safety, program standards, and quality of sessions in all aspects. Yes, a parent can verify the camp's quality from all angles before deciding to send your kid.
The following features are ensured from a parent's side. They are
Do the organizers have child care licenses?
Do the camp trainers are well trained and qualified for your kids' skill improvement?
Do the organizers have genuine communication and safety procedures handy?. Check the camp people, including everyone, to see if they are well aware of the precautions measures during emergencies.
Yet another important feature a parent can expect is homesickness handling techniques by professionals at the camp.
The above steps are vital to parents who plan to send their kids to a holiday camp in Singapore. These steps make your kid's camp experience smooth and fair.
Trial runs
Parents can test their kids' adjustment to the camp through trial runs. Yes, you can allow your kid to have a sleepover with your known sources. This step would give you an idea about your child's psychological feelings when he leaves for camp. You can have this trail run to prepare your kid to attend the camp.
Comfortable day camp
When you plan for a camp that requires your kid to stay and sleep, your kid may have some inconveniences mingling with new friends. So, you can plan for a day camp that helps your kid in all aspects. You can introduce camp experience through day camp form without any discomfort to your kid.
Ensuring your kid's comfort in the camp place is inevitable. If your kid does not feel good or is apprehensive about starting over, you will have to speak to him in-depth. Make him understand about the camp participation and how to help him in his future life. If your kid is adamant, you can try a camp where his school friends are participating. This step is to make him step into the camp to explore his mind.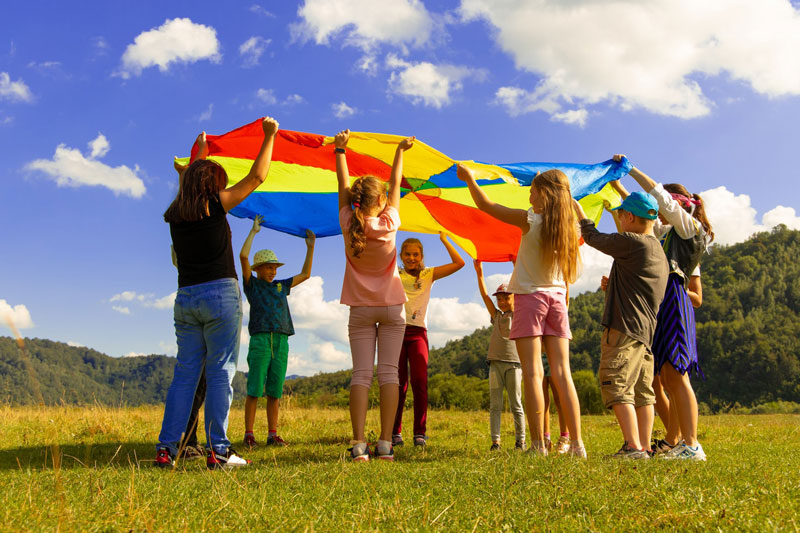 Motivating your kid
Developing or motivating your kid to participate in the camp is an excellent way for the parent to help. Yes, your child can be taken to the camp place to see the activities going on there. Let him watch the fun play, camp videos, and learning activities over there. Give him the camp brochure to go through. These tasks motivate your kid to participate in the camp automatically. He may gain interest in his mind which may trigger his eagerness. A little exposure to the camp not only encourages your kid to attend but also avoids his homesickness after entering. A little familiarity process enhances his success in camp participation.
You can involve your kid when you pack things for the camp. Let him know what he requires in the camp. Make him fill the pack with what he knows. This procedure helps your kid to get involved deeply, thereby reducing your worries further. If your kid has any psychological issues like fear of darkness or loneliness, you can request a camp coordinator to take care of your kid. Your instruction helps the kid feel courageous when he is away from home.
Specialty camps
You may have the chance to send your children to attend specialty camps where cultural training is given. Yes, music, drawing, and dance are taught for specific hours at the specialty camp. You can allow your kid to participate for half a day to cope with day camps requirements. This step is another technique to make your kid's camp experience a hassle-free one.
Easing worries of your kid before he leaves
Separation anxiety is a major obstacle for both parent and kid for attending holiday camps in Singapore. Yes, sentiment may play a spoilsport for attending Newtonshow. As an adult, you can advise your kid about the necessity of independence in his life. Yes, kids have to be given chances whenever arises to act independently. Attending a holiday camp is a rare chance for your kid to lead an independent life and learn new things in his life.
There are chances for your kid to feel fear or shy to attend the camp. You can advise him to speak to the organizer or any camp staff if he has any issues. Provide him the courage and comfort to interact with the in charge of the camp whatever he wants. Easing off his worries and fear is the main job of the parent. The kid must be energetic and enthusiastic attending the holiday or summer camp in Singapore by your suggestion and advice. You can instill confidence, braveness, and enjoyment in your kid to participate. The parent must not show their worries of separation to the kids.
Forgetting loneliness
Loneliness is a part of your kids' camp program. Yes, you can arrange a bag with your photo, stuffed animal and toys for him to remember you. Yes, he may feel energetic and happy when he touches the bag at a time of loneliness. This step is a productive way to instill confidence in your kid and to beat loneliness.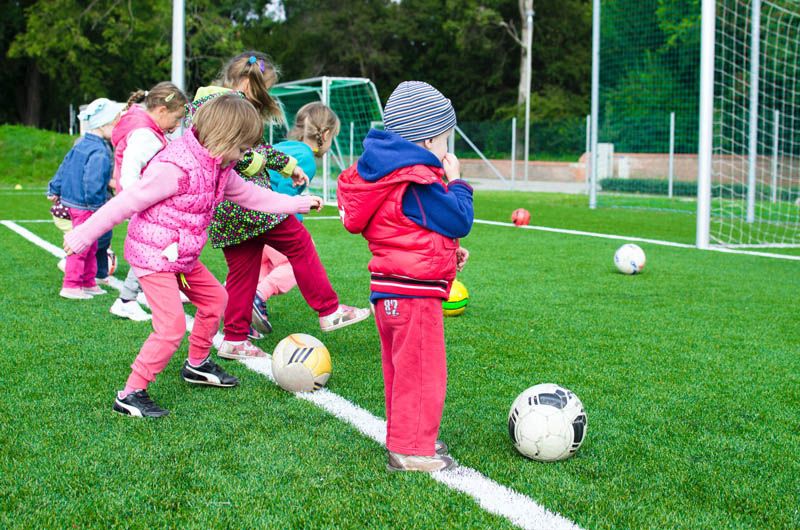 Overnight camps
Your kid may not love attending overnight camps that run for days to weeks out of the city. A good idea to train your kid for this situation is to allow him sleepover with his friends or your relatives' house. Watch your kid for a time how he reacts to the new situation. Does he feel comfortable in others' houses? Is he fine taking bathe on his own, or does he feel tough to cope with these activities? You have to find the answers to these questions so you can decide further.
You can leave him for a specific time in your known people's house or his friends. He may gain techniques and learn new things to do his activities on his own. This step is an effective way for your kid to adapt to the new environment. So, he would not feel unique or strange in the camp venues.
Initial blues are common
Yes, it is common for your child to have blues during the initial stages of camp. It is unavoidable for your kid to escape the blues. However, these initial stages are crucial for your child to overcome depression and loneliness until he gains confidence and courage to stay on. As a parent, you can mail him a letter encouraging him to focus and concentrate a lot. Always raise his hope by telling him that you are close to him or will be available by phone call. These instructions will give him the courage and happiness to stay in the camp without any hassle.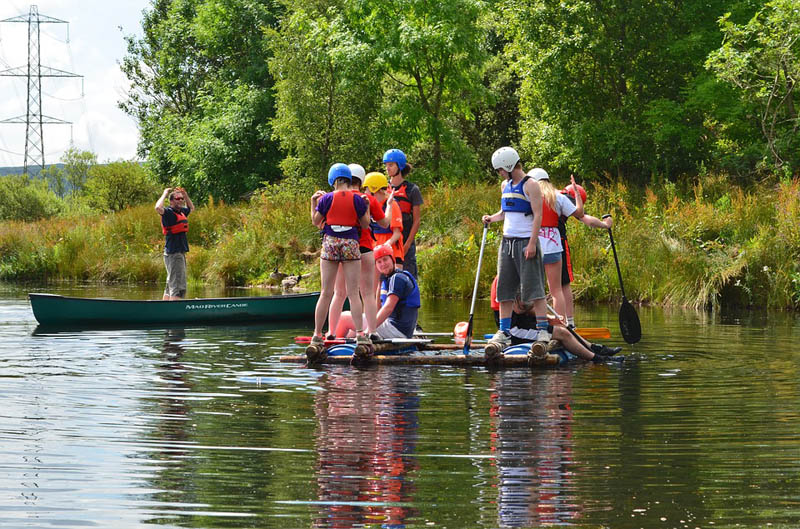 Final thoughts
How about your kid? Is he ready for Christmas camp in Singapore? If yes, good, and we wish him all the best. If not, you can try the above guidelines slowly and steadily. Never force your kid to attend the summer camp because it will not yield results. So, you can show patience by motivating him in his way of understanding. Two things are important when you try your kid attending camp. One is creating interest in your kid, and the other one is making him understand the importance of camps in his future life.