Indulge in the captivating allure of curved lines, bringing a touch of smooth sophistication to your home interior. From arched windows to 3D stucco details, curves add character and charm. Step into the world of Wabi Sabi, a renowned designer who masterfully incorporates this trend, transforming spaces into scattered jewels of interest.
Inspired by nature's beauty, Wabi Sabi seamlessly blends earthy elements with the robust allure of concrete and rough tones. In a small apartment, the primitive features that resonate with nature are preserved, offering homeowners a haven of relaxation and rejuvenation after a long day.
Within the open-plan living room, a small sofa serves as a stylish divider, harmonizing with a sleek kitchen peninsula. The grandeur of a large archway gracefully connects the living room to the home entryway. In the music area, wood paneling defines the space while an upright piano takes center stage. Recessed stucco arches adorn the walls, providing a captivating backdrop for decorative vases, candles, lamps, and books. Completing the ensemble is a perfectly curved piano stool.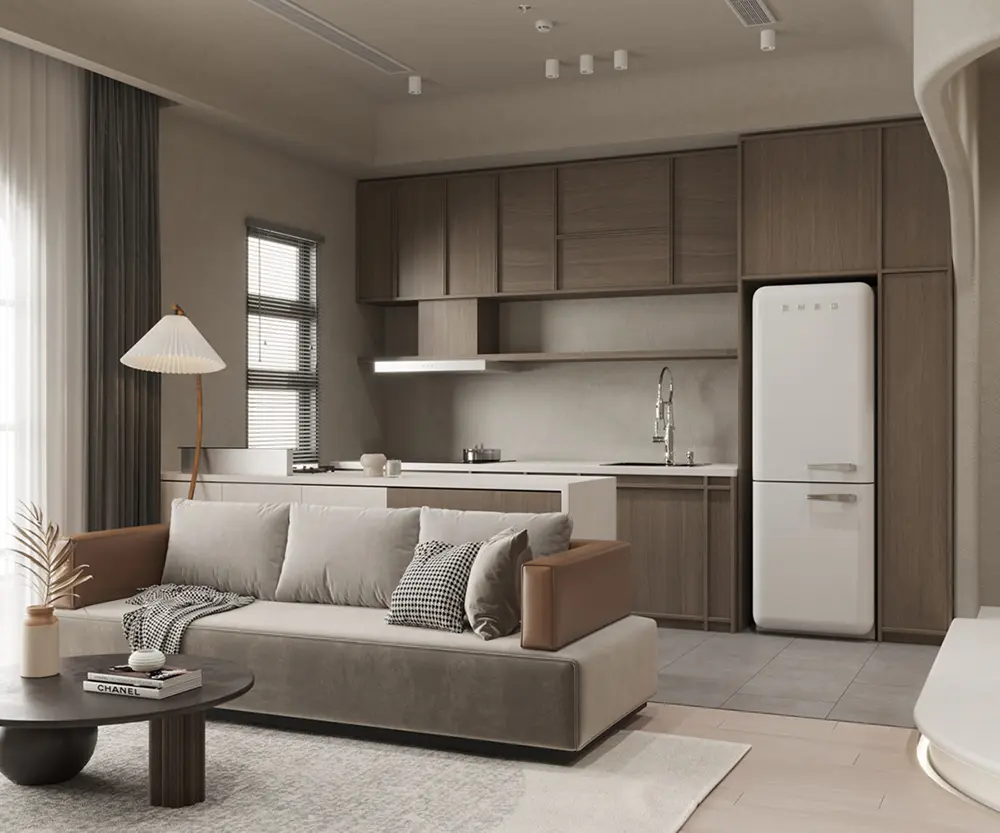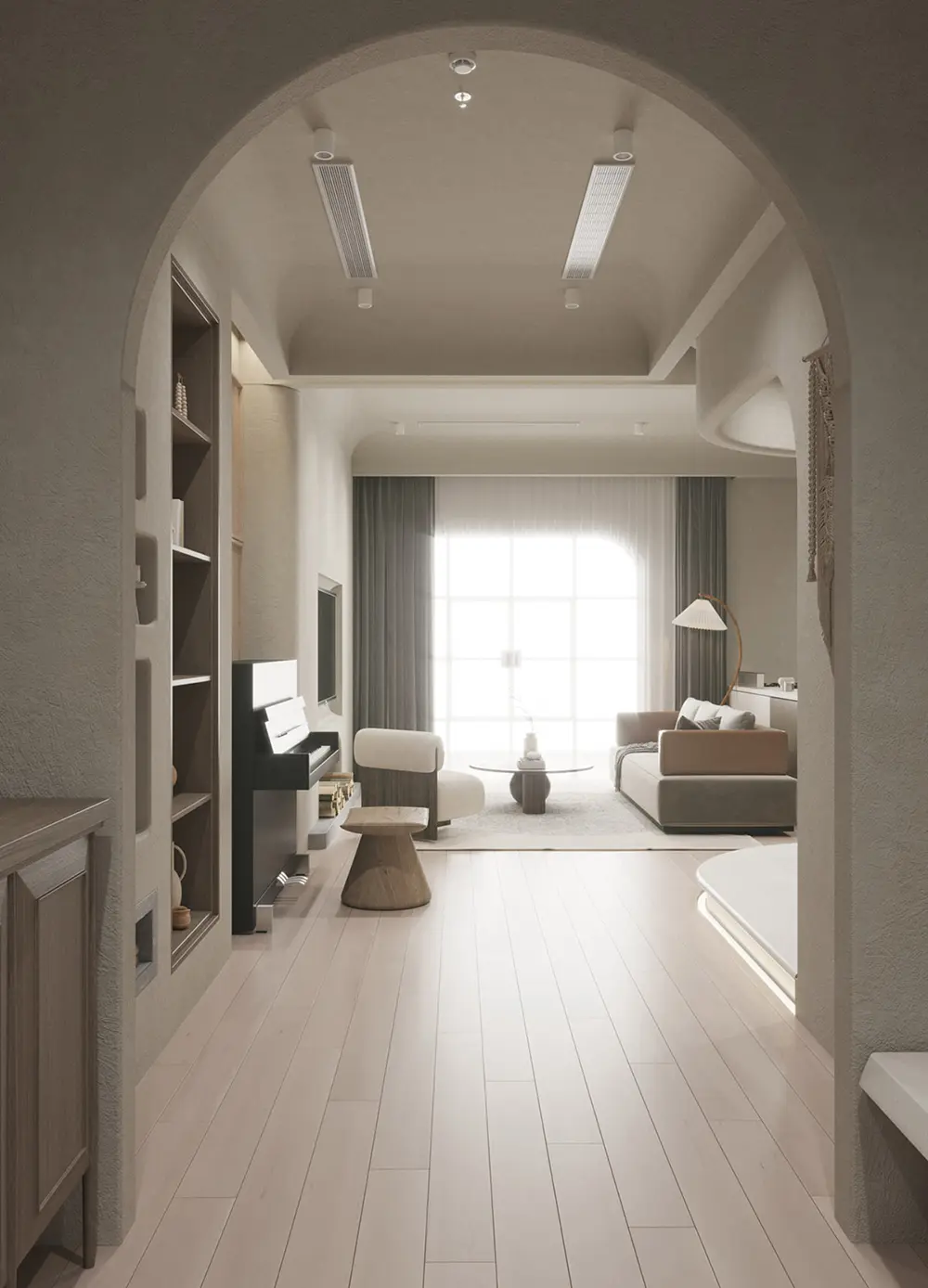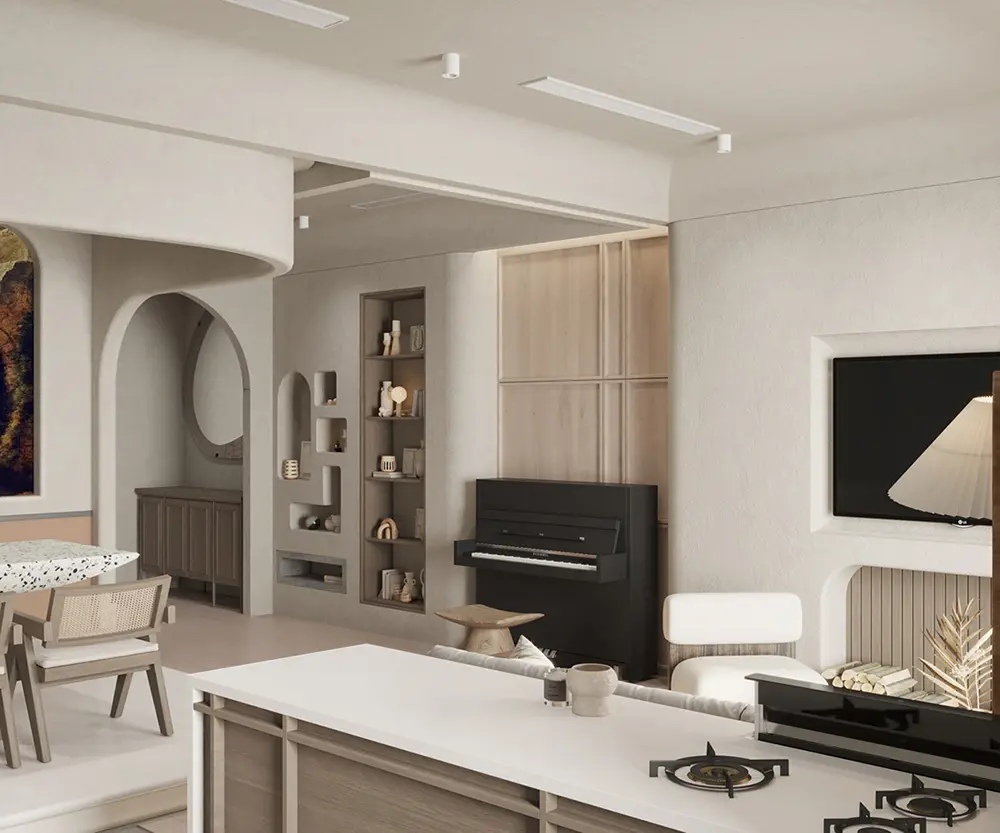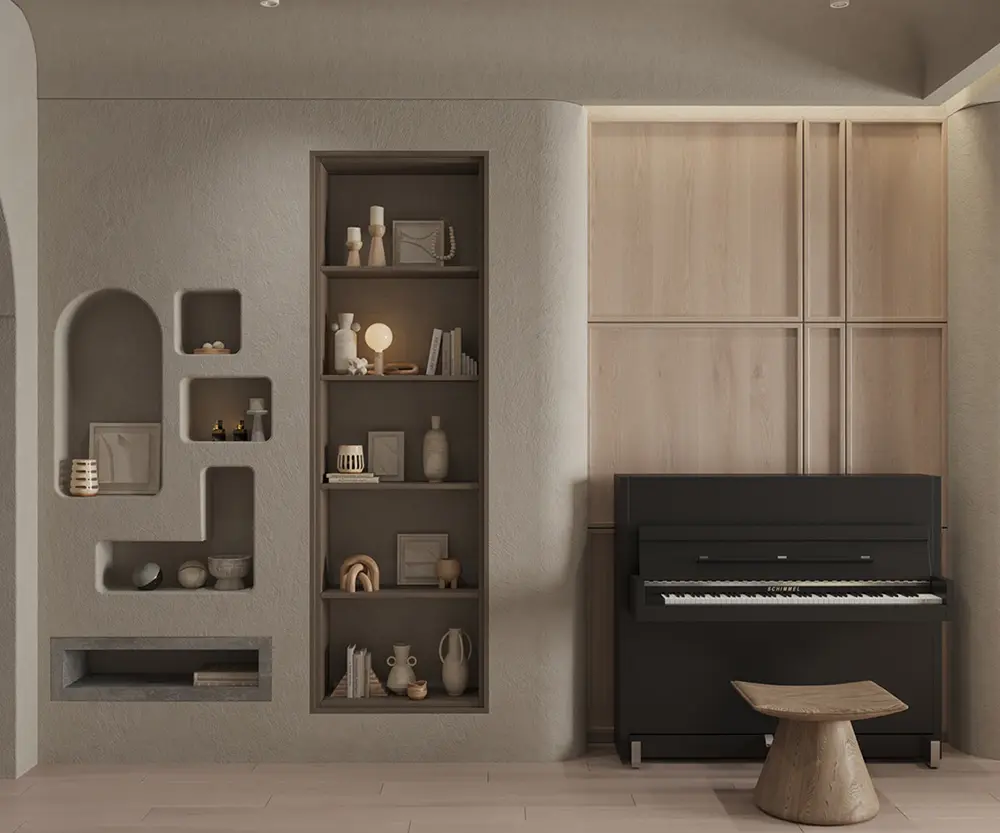 Stepping into the dining room, a mural is nestled within a trio of decorative archways. A curved surround embraces the dining area, forming a striking soffit above and an illuminated stage below. The terrazzo dining table adds pattern and color, accentuating the beauty of the space.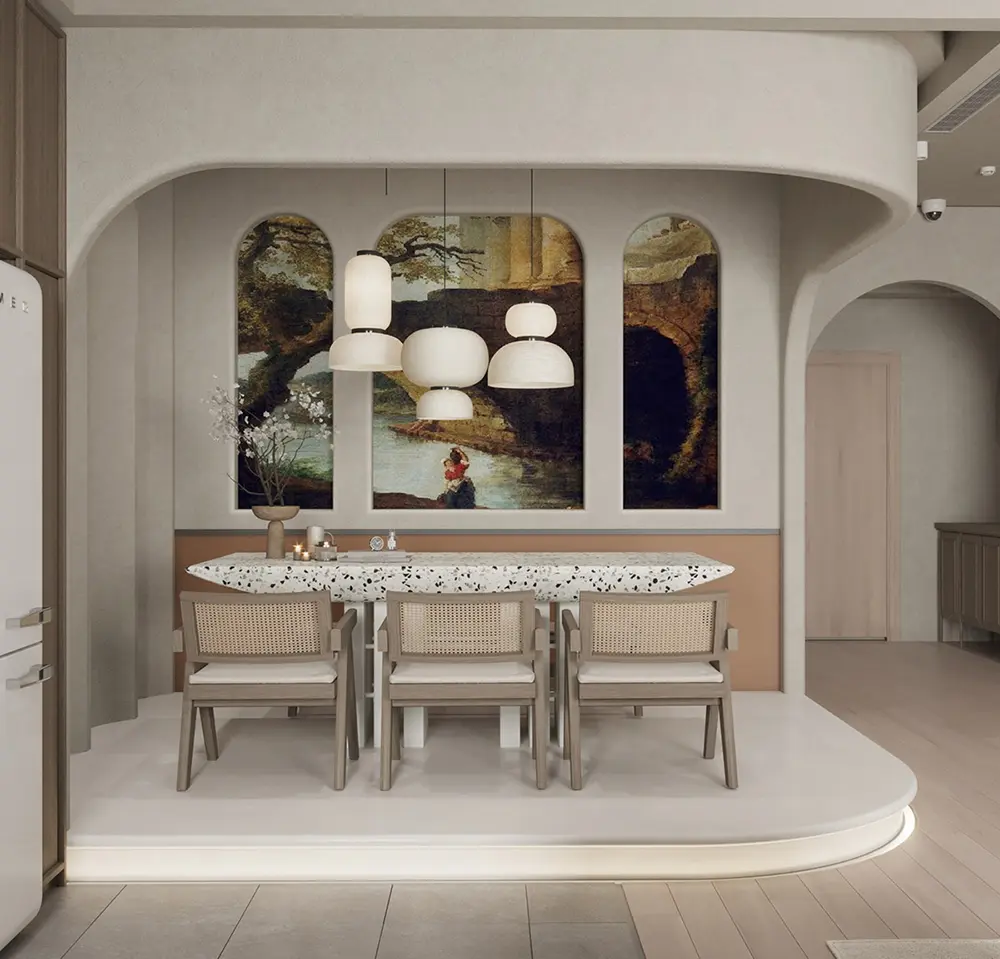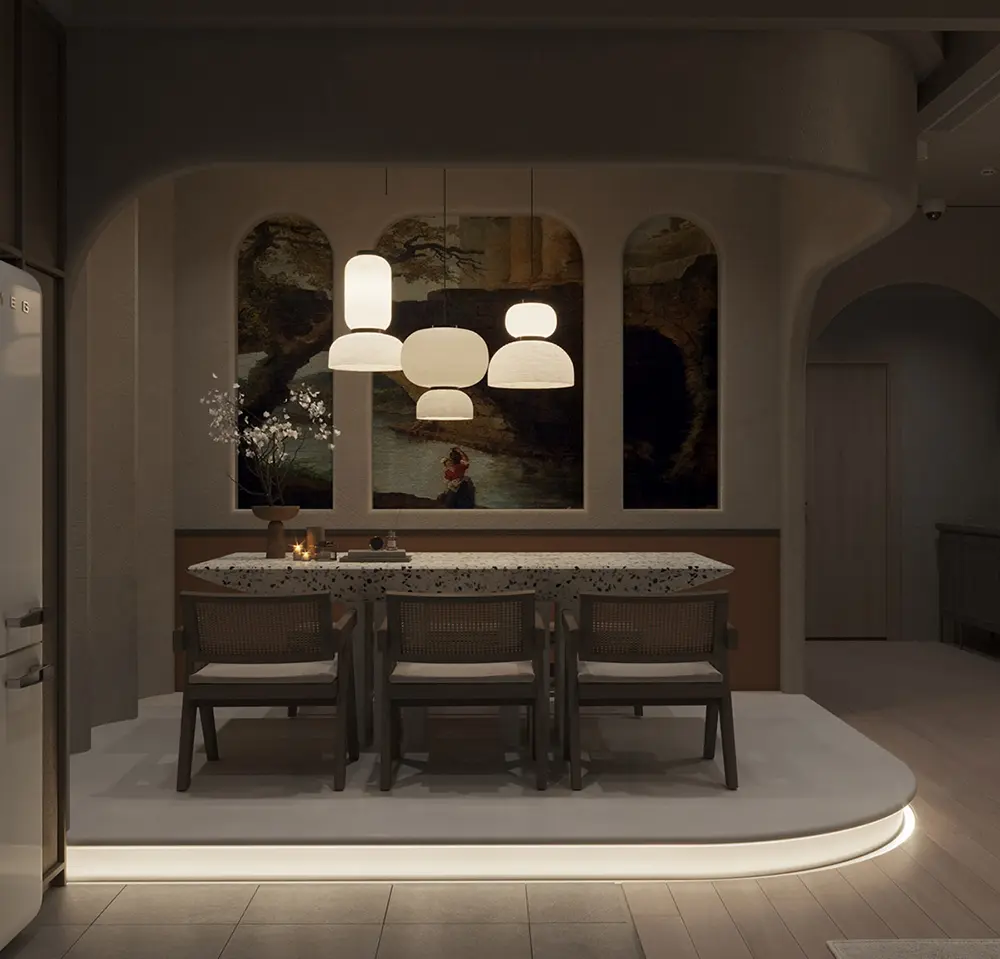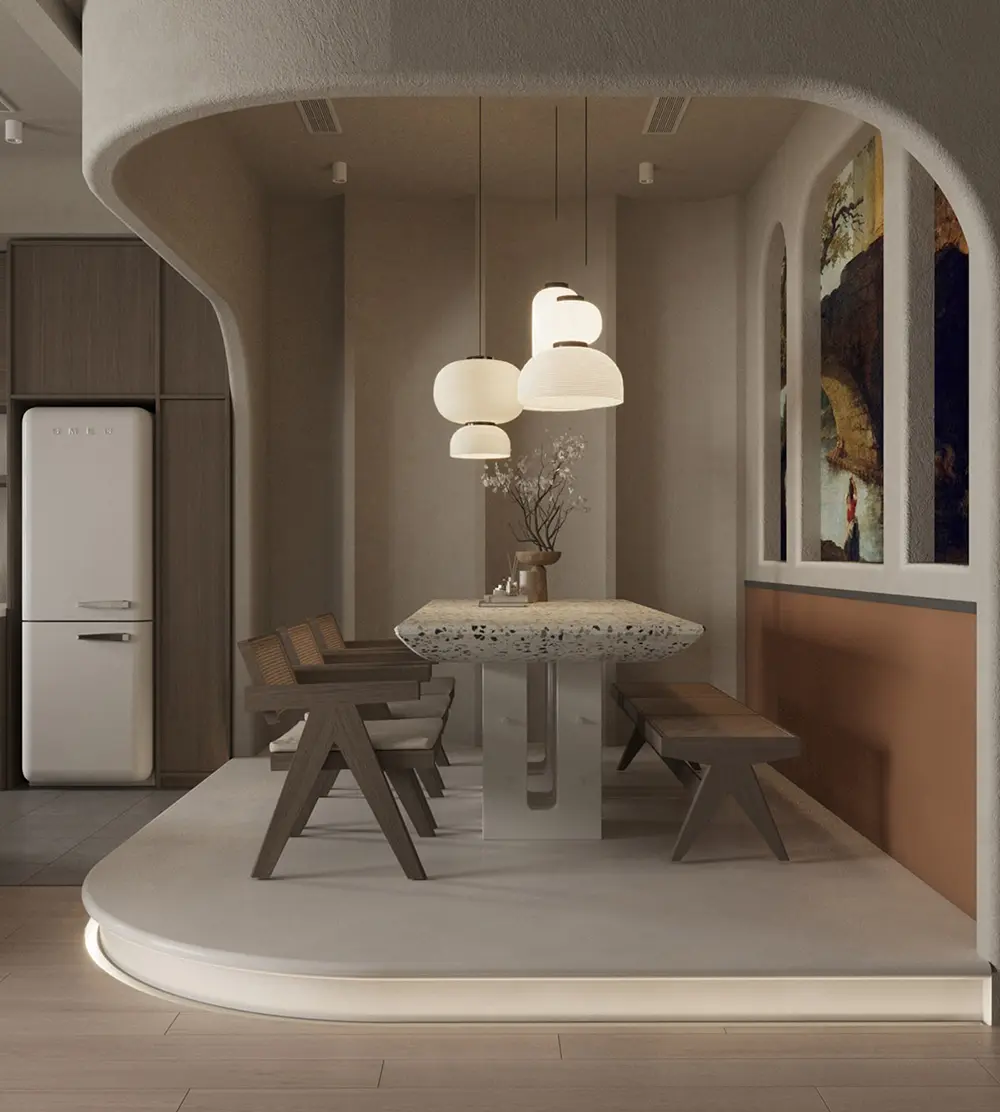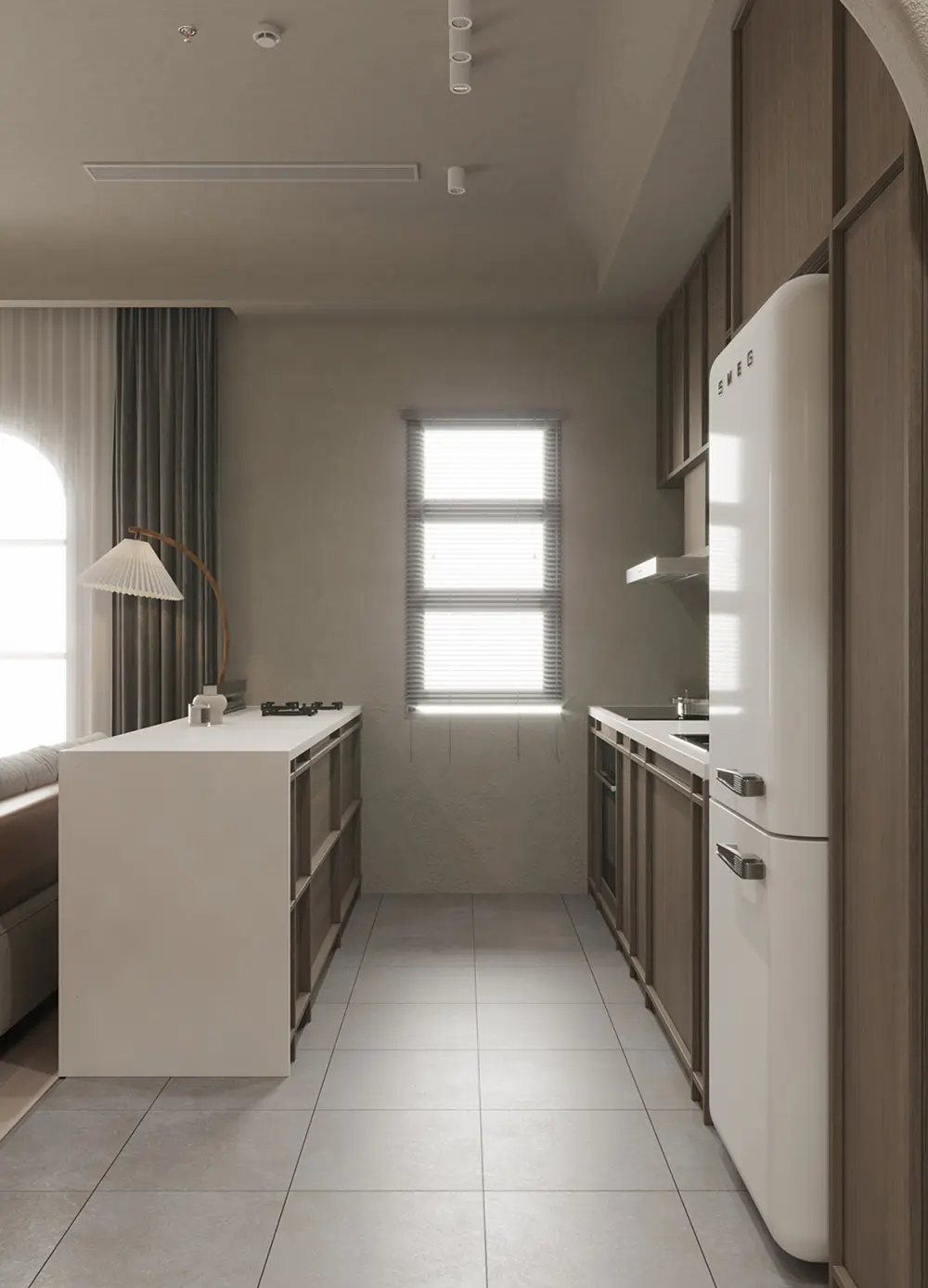 Moving to the bedroom, prepare to be captivated by a magnificent archway that gracefully envelops the bed. Smooth edges and rustic stonework coexist, creating a captivating contrast. The bedroom is adorned with a series of arches, while an inverted arch window and an arched door invite borrowed light from the hallway. An open archway reveals an ensuite bathroom, featuring a freestanding bathtub and a double sink vanity. Above the towel storage nook, miniature arches delicately frame the open shower space. Even the bathroom window boasts beautifully curved corners, adding an elegant touch to the overall design.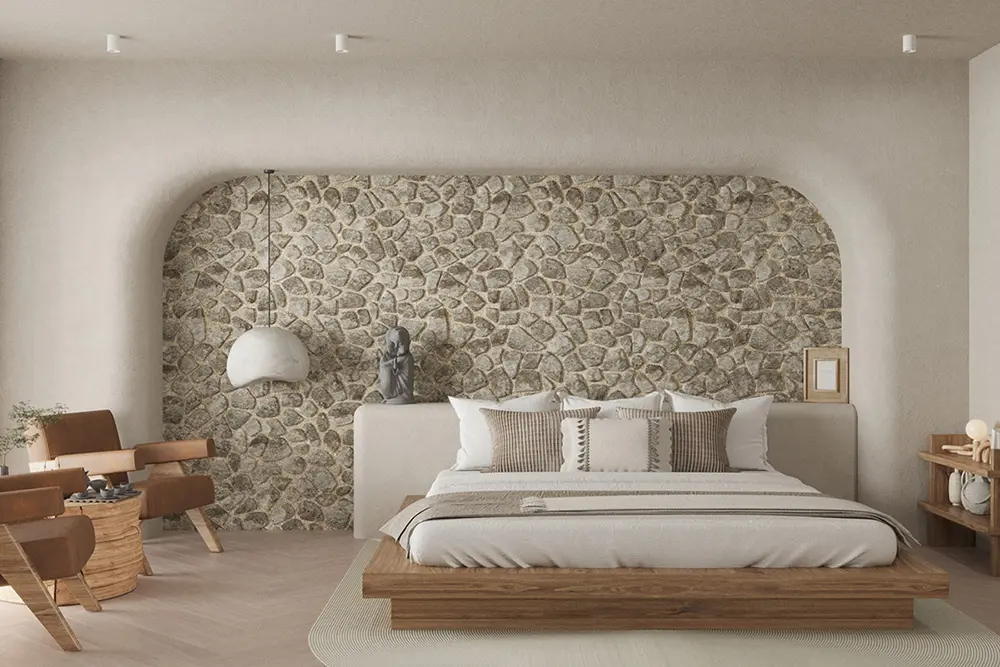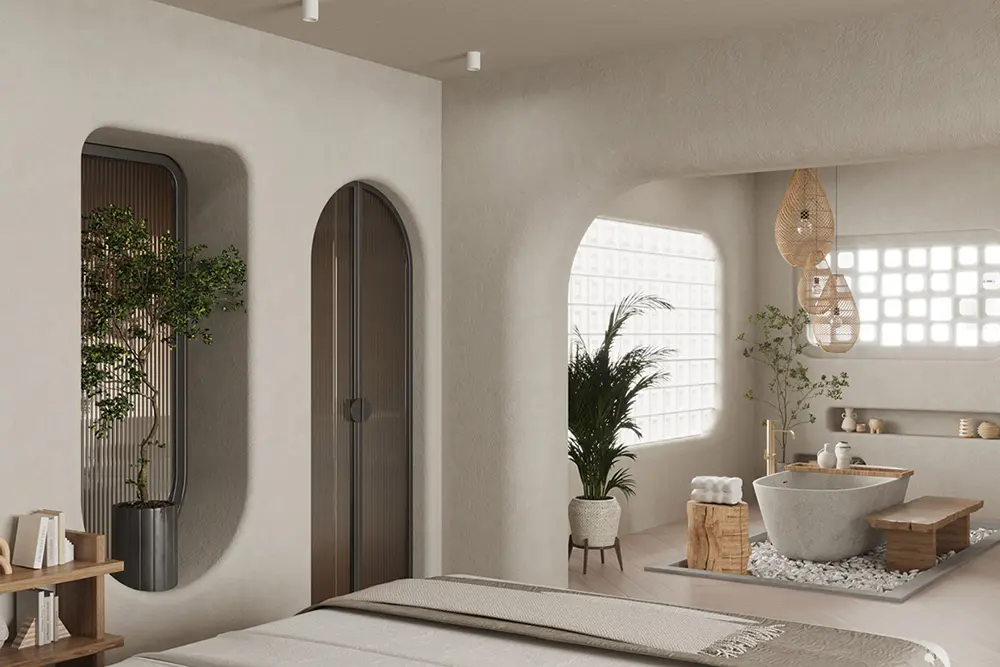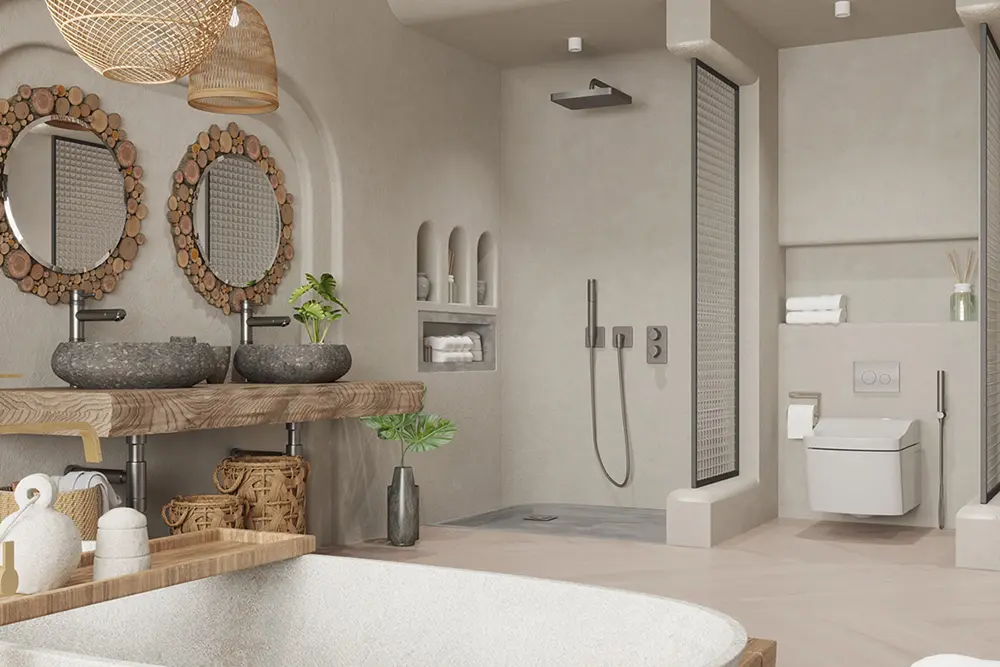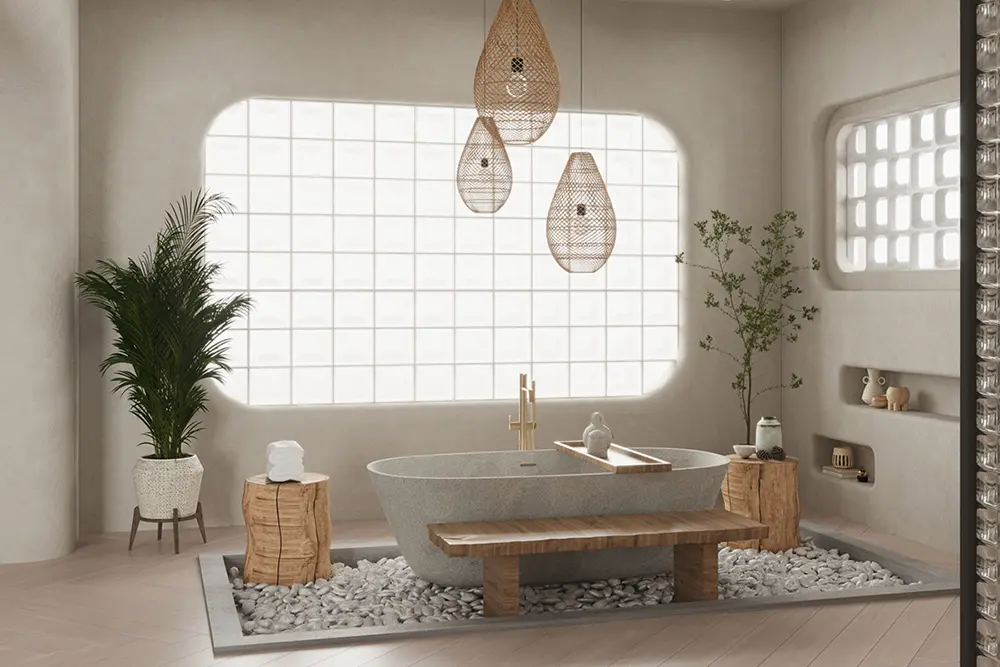 Immerse yourself in the mesmerizing world of curved lines, where nature's harmony intertwines with architectural finesse. Let Wabi Sabi inspire you to create a space that delights the senses and nurtures the soul.