By 2030, one-fifth of Singapore's population is expected to be over 65 years old. While most nursing homes and retirement communities can feel sterile. Under this background, architecture firm SPARK unveiled Homefarm, a visionary design focusing on community and urban farming. The conceptual proposal combines urban retirement housing with vertical urban farming into a live-farm typology that's beautiful, productive, and empowering for its residents.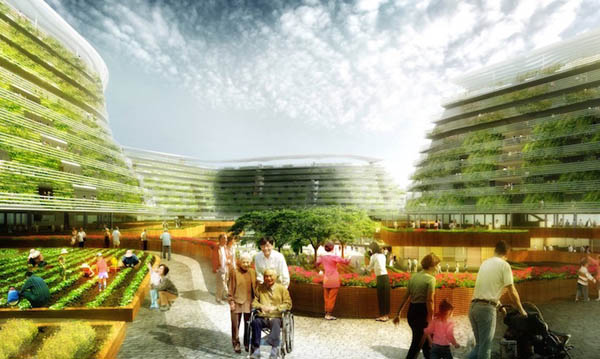 Generally, the Homefarm is a curvilinear building wraps around a central courtyard and comprises staggered terraces and a leafy facade outfitted with an aquaponic vertical farming system. Besides that, Homefarm also makes use of other technologies like rainwater collection, gray water treatment, waste reuse to build a sustainable Eco environment.
The building includes a variety of housing types, from one-bedroom studios to four-bedroom apartments to accommodate different needs and the cultural norm of multi-generational housing. All units will have views of the central courtyard and marketplace. Moreover, residents would have the option to take up farming as part-time employment and sell their fruits and vegetables for income that could cover expenses such as healthcare bills and community projects.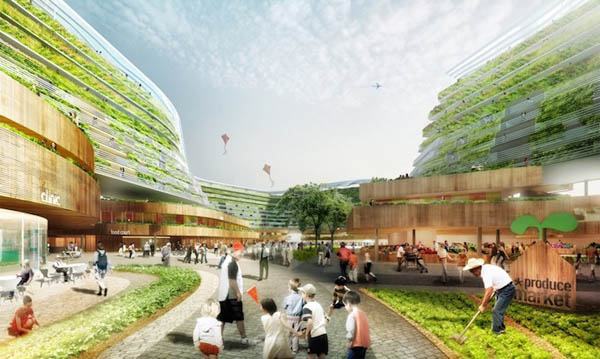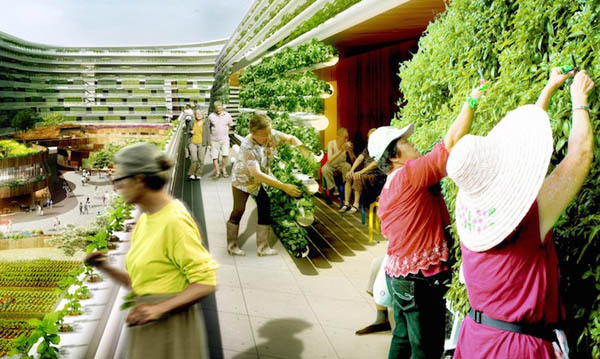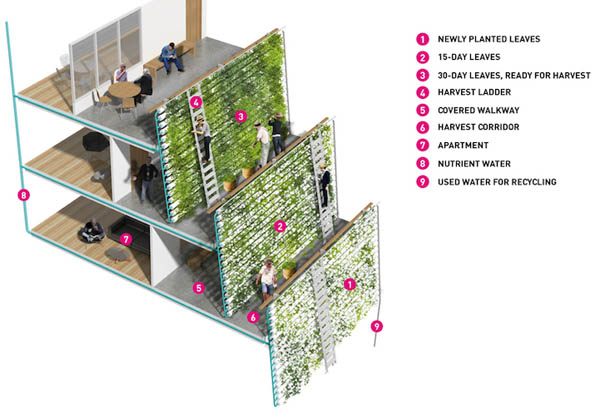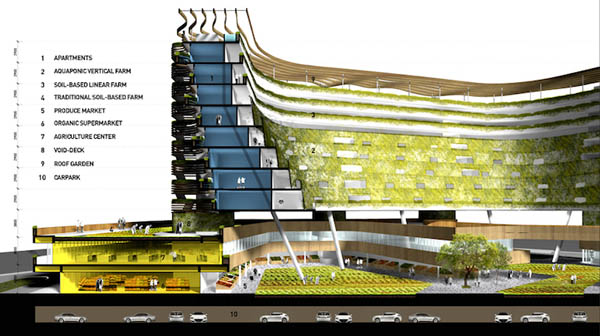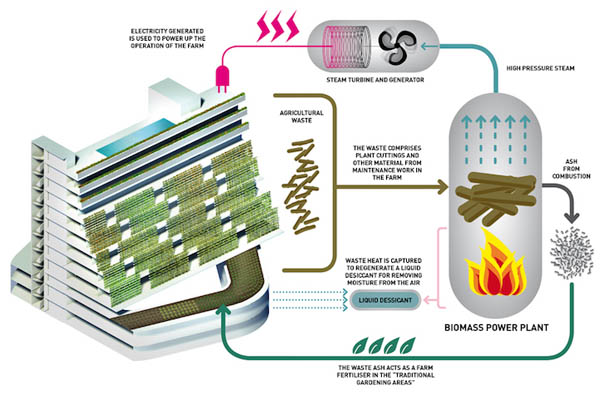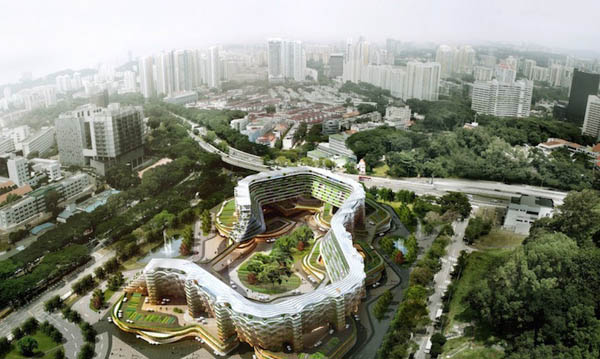 via: inhabitat