In the modern business landscape, you need to ensure that you do everything that you can to give your company an edge over the competition. Regardless of what niche your business is in, there is more competition out there than ever before and it's increasingly difficult to gain an advantage. In today's quick-paced, fast-moving business world, it can often be challenging to find ways to stand out from the competition. As a business owner, you need to ensure that you examine your business and leave no stone unturned when it comes to putting your best foot forward.
As any experienced business owner knows, your employees are the beating heart of your business. Without your team, it can be difficult to not only establish a foothold in your industry but also to maintain any level of consistency moving forward. When your staff come to work each day, it's vital that your workplace provides them with an environment where they feel supported and motivated to perform at their peak. Focusing on your office design and providing bespoke office furniture solutions designed specifically around the needs of your organisation can have a major impact on the productivity and efficiency of your team so you can continue to work confidently towards your business goals.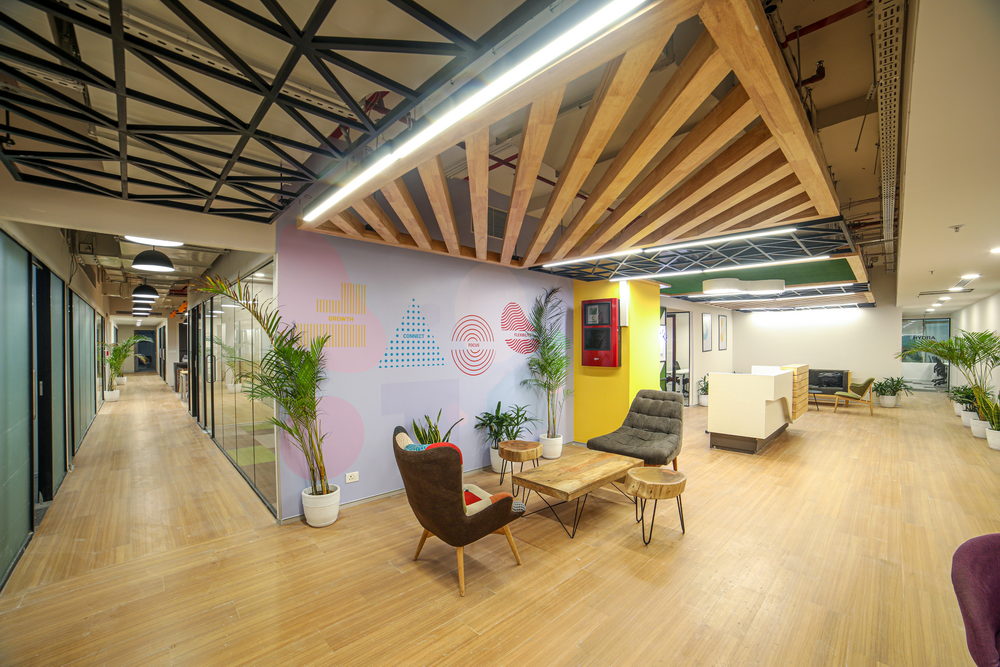 Let's take a look at just a few ways that your office design can impact the future success of your business.
Productivity And Efficiency
The layout of your office space will have a huge impact on both how efficient and how productive your team can be. When your employees are at work, you want them to be able to focus on the tasks they should be completing rather than wasting their time dealing with a poorly designed office layout. When everything has its place in your office, your team will be able to find what they need, when they need it, helping them to work with more urgency. Designing your office space around the specific requirements of your team will help your employees to be more productive and efficient in their roles moving forward. Whether you are moving into a brand new office space or you are redesigning your existing setup, be sure to take the time to speak to your employees and get feedback from them regarding the changes you are going to implement to ensure you make the right changes. As part of creating an accessible workspace, consider installing ADA bathroom partitions from onepointpartitions.com. With a range of customization options and high-quality materials, these partitions can be tailored to meet the unique needs of your office space while also ensuring compliance with ADA requirements. By making your office bathroom more accessible, you can improve the overall comfort and inclusivity of your workspace for all employees.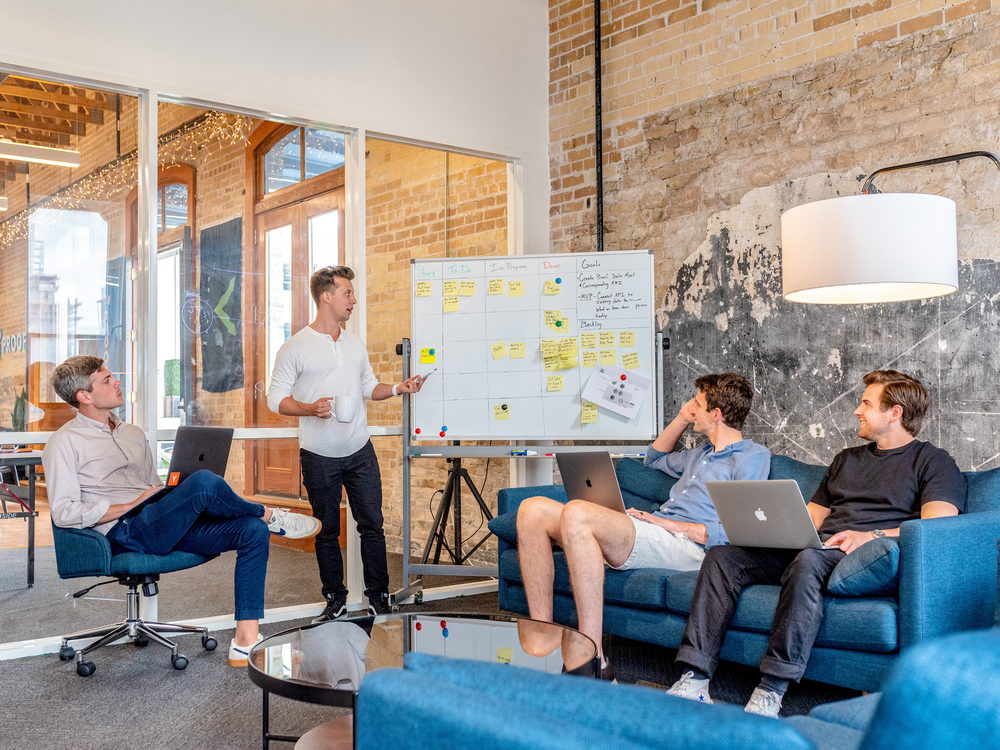 Employee Morale
Your staff probably will often spend just as much time, and possibly more, in the workplace as they do when they are awake at home in their private residence. With your staff spending forty-plus hours in your workplace every week, you need to ensure that you provide a space that is comfortable and inviting. Walking into a modern, well-thought-out office layout every morning will put your staff in a good mood from the moment they arrive at work. Small touches such as comfortable, ergonomically-designed office furniture, an inviting, well-stocked break room and functional meeting or collaborative areas within your office space will make it a more enjoyable place for your staff to be. When your staff are happy in the workplace, you can be sure that this will have a knock-on effect when it comes to the success of your business.
Increased Revenue
Investing in your workspace is an investment in your team and your business. When your employees have access to a workplace where they can truly thrive, this will have a positive impact on your bottom line. With the right office space setup, your team will have everything that they need to be as productive and efficient as possible when they are at work. What's more, you will also be able to boost employee morale which in turn will have a positive impact on the output of your team. Ultimately, investing money in a proper office fit-out that is tailored around the specific requirements of your business will lead to higher profits for your company moving forward. With more sales, you will be able to increase brand recognition, grow your business and establish your business as a true entity within your niche. More revenue also gives you an opportunity to invest in your business even more moving forward so that you can make more improvements in the future that will lead to even better results for your organisation down the line.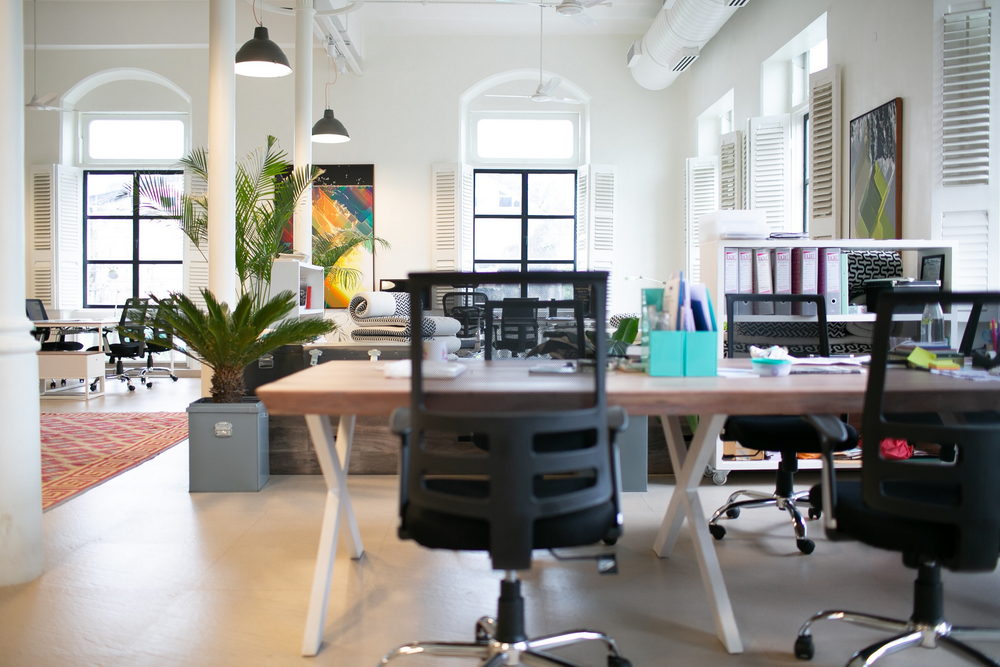 Choose An Office Design That Will Positively Impact Your Business
When it comes to office design there's no one-size-fits-all solution. What works for one business simply might not achieve the same results for the next. To ensure you have access to a workplace that will have a positive impact, be sure to take the time to assess your current office design and look for areas where you can make impactful changes. With the right approach to your office layout and design, you can ensure that your business is set up for success moving forward.