One of the most quickly growing design trends of 2022 is an emphasis on the rustic interior design aesthetic. This classic look can be achieved by focusing on natural beauty, vintage decorations, and non-manufactured furniture. However, many other essential elements help to define the rustic-design look. For those looking to revamp their home, here are six of the key elements of the rustic interior design aesthetic:
1. Animal-Inspired Decorations
Rustic homes are typically filled to the brim with decorations that are inspired by animals and other natural beauty. Finely-crafted decorations made with deer antlers, black and white photographs of horses and other wildlife-inspired decorations will maximize that down-to-Earth, classic feel that you're going for when you're embracing the rustic design aesthetic. Finding the right pieces to achieve this rustic look, while staying true to yourself as an animal lover, will be the hardest, but most essential part of nailing this key element.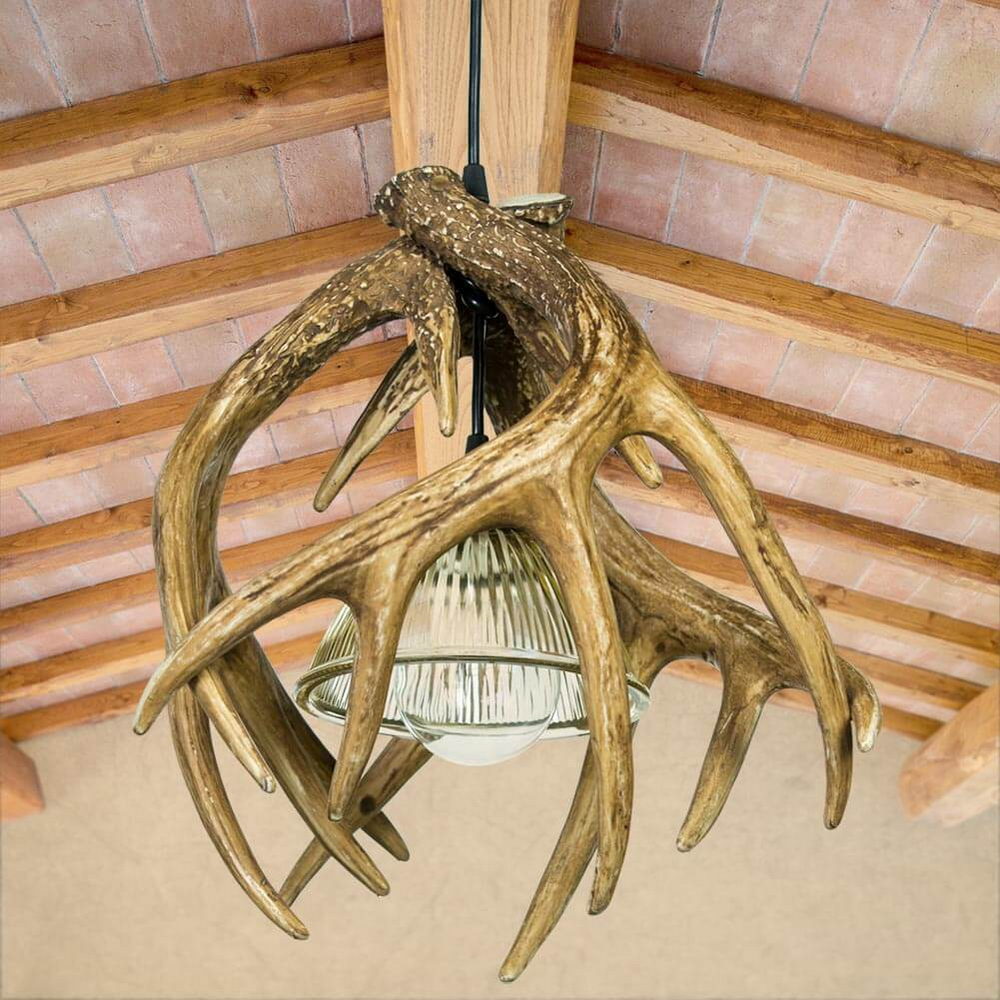 2. Rustic Furniture Pieces
Even if you get every other element of your home's rustic-inspired look right, you will not complete the look until you've bought the perfect rustic furniture pieces that will compliment your other design choices. In comparison to more traditional and modern-day furniture, rustic-inspired furniture tends to not have predictable, manufactured patterns and lines. Finding legitimately vintage furniture pieces, or those that have been handmade by creators who know how to create authentic rustic pieces will ensure you get top-notch furniture to complete your home's rustic aesthetic. If you want to pair this furniture with a more refined, less coarse feeling, place them around white shades.
3. Rustic-Inspired Textiles
Using fabrics that invoke a natural aesthetic will be essential in nailing the rustic aesthetic within your home's interior design. Using contrasting textiles side-by-side can be especially useful in this regard. Using a weaved rug, animal hide rug (or a faux one if you would prefer), or another western or rustic-inspired textile rug will serve your design goals well. Additionally, by following these suggestions, you can easily unlock an extra sense of warmth and coziness to your home, allowing it to be an ideal place for you to host your family and friends throughout 2022.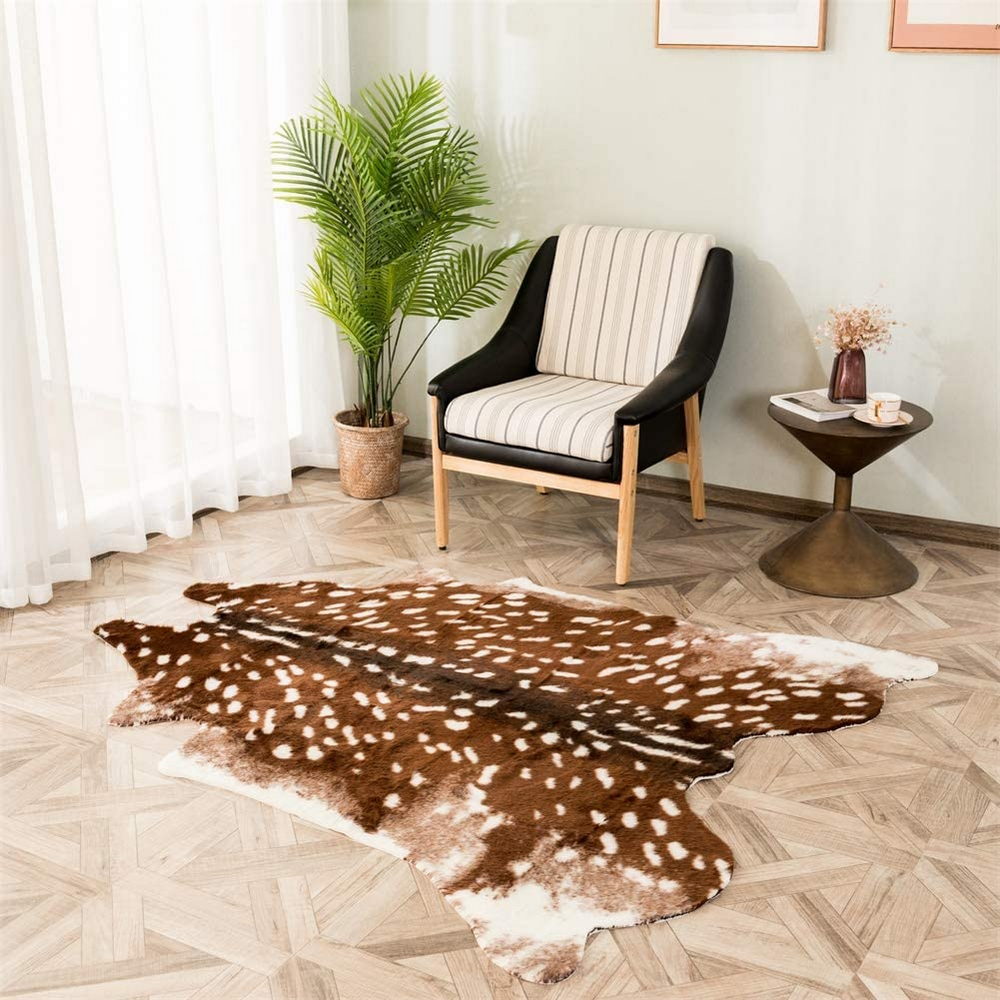 4. Natural and Neutral Color Palettes
To avoid an overly modern look in your home, and to guarantee your home's interior indeed screams rustic, you need to embrace natural and neutral color palettes. Brown, beige, and cream are commonly used in this regard, but other earthy colors, such as green, blue and red can also be of great use to you. Looking for a way to use neutral color palettes, with splashes of brighter (but still Earthy, rustic) colors is especially essential. Following these guidelines will ensure you capture that basic, down-to-Earth, distressed, and natural look that's insanely important to defining the rustic aesthetic in the first place.
5. Beautiful Rustic Patterns
The patterns you use within your home's interior and on your home's furniture are key to creating a rustic design look. Because you're looking to emphasize unrefined, simple design choices, using patterns such as calico, patchwork, buffalo check, ikat, and other traditional looks is highly recommended. Using patchworked, homemade quilts can also prove incredibly useful in this regard. Hanging a quilt on the wall, especially in your bedroom, will prove especially classy and rustic-inspired. While using vibrant colors and patterns can still prove appropriate within a rustic-inspired interior design layout, it becomes much more complicated, so be careful with any of these choices.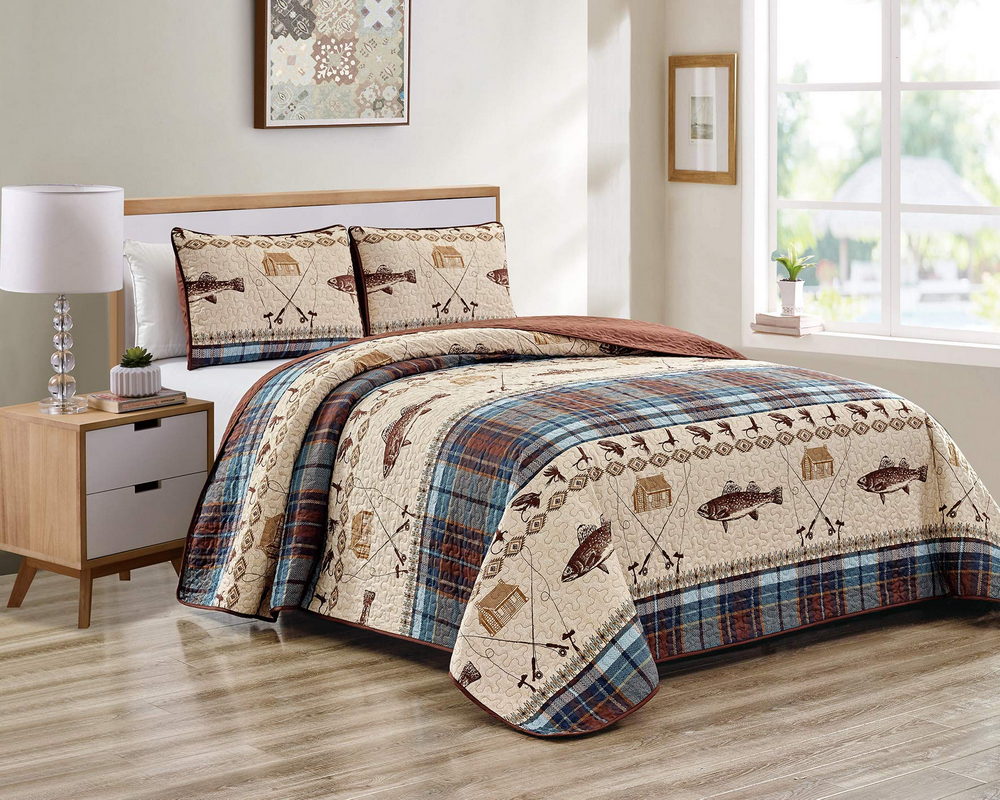 6. Organic Textures and Materials
Wood is one of the most essential, primary elements of achieving the rustic aesthetic. By using reclaimed or repurposed wood especially, you can achieve that natural, earthy look that will perfect your home's rustic look. Using hickory, cherry, alder, or pine wood will be easiest if you're looking to follow this aspect of the rustic design guidelines. Older, earthy-looking metals and other repurposed building materials can be a great choice as well, although they may sometimes be harder to incorporate. Lastly, repurposed vintage pots and pans can help you add more of the organic textures and building elements you're looking to add to your home to nail the rustic look that you're going for. Flowers can also be a great way to improve the rustic look of your home.
Perfect Your Home's Rustic Look
By following these six key elements of the rustic aesthetic, you can perfect the rustic look you've been dreaming of. The popularity of this look, its extremely cozy nature, and the amount of warmth it will add to your home, make the effort well worth it. The often DIY, and repurposed nature of how you can achieve this look also makes it one of the more affordable aesthetics to design your home around in 2022.