A book lover yearns to find a cozy nook to unwind and relax his nerves. A well-glazed and aromatic place gives the reader a gust of satisfaction and warmth. Therefore, a reading place must have all the essentials to give a heart-felt experience to the reader.
Any awkward corner or specially designed architect can do wonders for the reader. Hence, every book lover must lock himself into the reading nook.
Ways to create your reading nook
A reading nook is a comfortable region of your house or backyard. That potential space offers a cozy environment to readers. Here are some tips on refreshing your reading nook.
Reassemble the layouts
For this purpose, you can utilize the architectural quirks in your house. You can select the space from your bedroom, living room, or backyard. You can personalize the quirk using different essentials. Further, you can add a couch that can complement the interior. A row of multiple pillows can enhance the interface.
A window nook is ideal as it can give a breath-taking outside view. Additionally, the cool breeze will soothe your mind to absorb the reading. Add a pendant light to accomplish the look.
Transform the basement corner
You can create a bonafide sanctuary in an old basement. Additionally, arranging low-to-the-ground cushions can offer a homey feel. Moreover, the sloped ceiling will give a dramatic look to this nook. Further, you can embellish the furniture in a white and black hue around the nook.
You can place a round coffee table in the center for placing the book collection. Place the overhead hanging pendant light to facilitate reading at night. This way, you can enjoy your reading time while drinking coffee in a basement corner.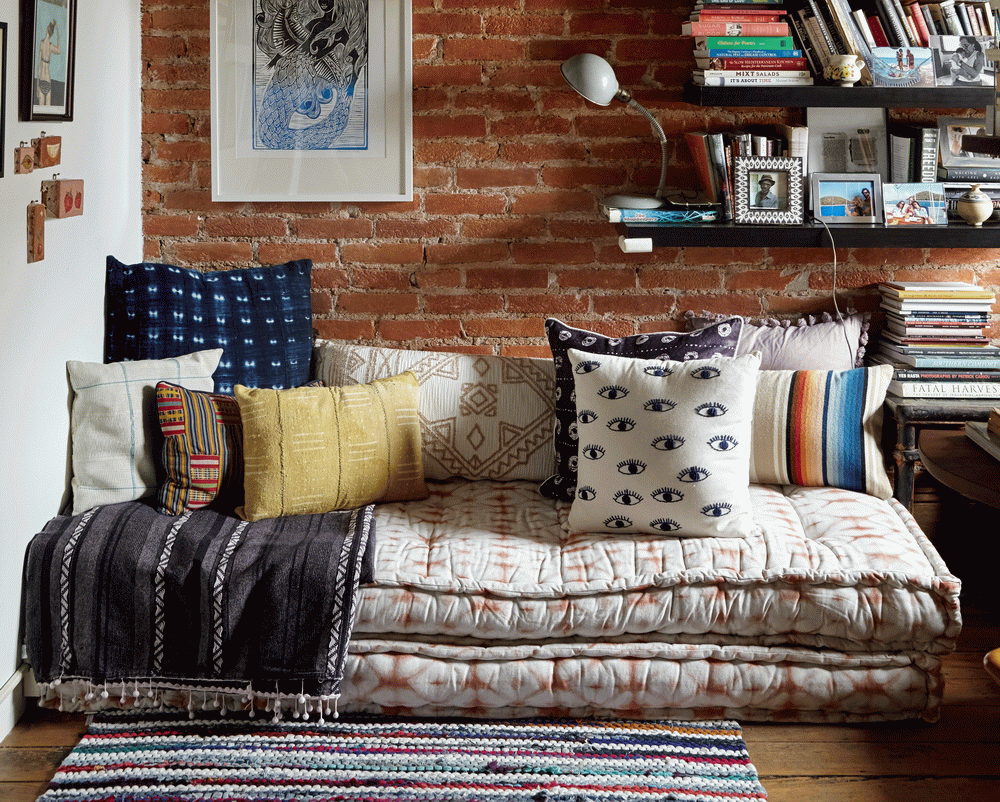 Blend it in the English parlor
You can create a depression or concave region in the reading nook in a room. Smearing entire walls with a similar wall sheet gives a blend in appearance. The nook will give an impression of an old English parlor. You can add a small couch with comfortable pillows.
Additionally, place a coffee table for placing books and other essential items. You can further add string lights or overhead bulbs to enlight the cozy corner.
Create division with paint
If you don't have any architectural quirks or depression, you can distinguish the region by painting it. A reading nook doesn't require ample space. You can create it even in your bedroom.
To delineate the region, paint it in a different color. Select a color, such as grey, beige, navy, olive, or orange. Hence, a different color can instantly highlight the reading nook. Place a comfortable pillow and contemporary-looking table. You can even hang the abstracts to showcase your love for literature.
Adjacent to the fireplace
In chilly winters, everyone desires to book a space near a fireplace. Hence, you can create a classical reading nook closer to the fireplace. The warmth will let you dwell deep in your book. You can set a pillow, or if you want a teak outdoor chair, you can adjust it next to an ottoman fireplace. Placing pillows or blankets will offer additional comfort.
Set a ground lamp or pendant to facilitate the reading. Hence, this comfortable decor will persuade you to read more.
Create a floor sitting
Don't worry if you don't have a couch or an armchair. You can still cherish yourself with a delighted reading nook. Placing a soft floor pillow on the floor rug can accomplish this task. Moreover, you can add vases or plants to deliver a refreshing look.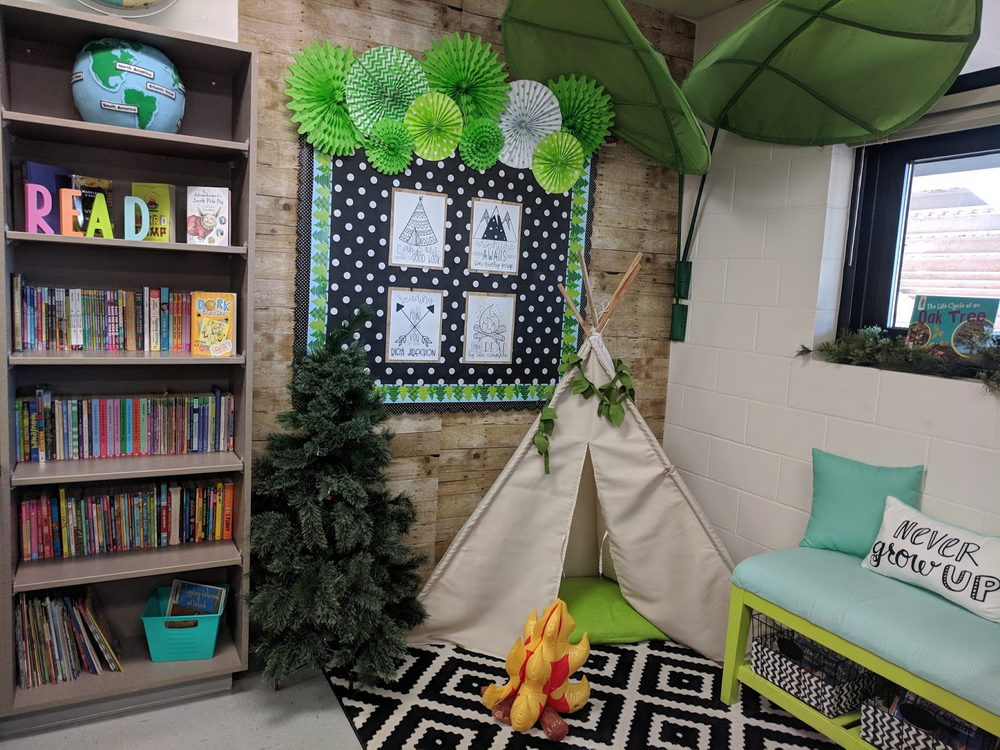 Further, you can place a small bench to accommodate your collection. Additionally, you can have a sound system if you want to listen to music while reading.
Utilizing a daybed
A daybed is an exciting option for a reading nook. You often don't have enough space to create an additional corner. In that case, you can utilize a day bed. Placing a comfortable pillow and a warm blanket provides enough comfort in your reading time.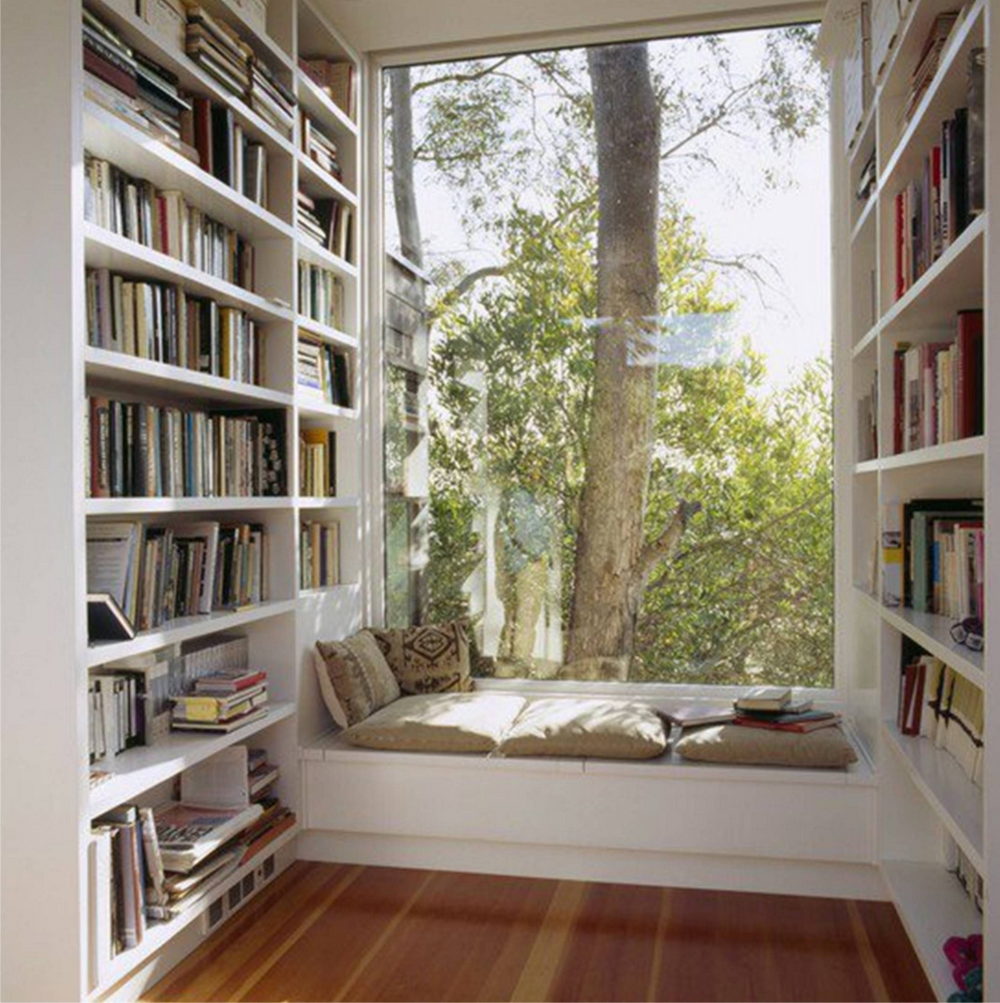 Conclusion
It doesn't matter whether your reading nook is big or small. What matters the most is your comfort. Therefore, seek your comfort and interest when designing the reading nook.