Sometimes our homes need a rethink. We may decide to do anything from rotating the furniture to redecorating. We may gut the insides and change the rooms around or even extend to gain another bedroom or bathroom. It's possible to do the same thing with our gardens, too. We might add a vegetable patch or play area, or employ a landscaper for a total makeover. There may be concrete cracks to fill or drainage and sloping to be addressed.
One way some people change the appearance of their homes is by buying an awning. They come in all sorts of shapes and sizes and can bring a host of different benefits with them. If this is something you haven't previously considered, read on: you might get a pleasant surprise!
What Is An Awning?
It's basically an external device that generally goes above your windows or doors. It features a covering or temporary roof that can be extended manually or mechanically. There are even smart versions that allow you to program them according to the time or the temperature.
Whilst New Jersey is categorized as the fourth smallest American state, it actually rates at number eleven in terms of population. That means a lot of houses and plenty of opportunities for building work. It's easy to see how retractable awnings from Marygrove, New Jersey would be needed both for residential or commercial buildings. People are daily going online to request free quotes from awning providers, and reading client testimonials before they choose.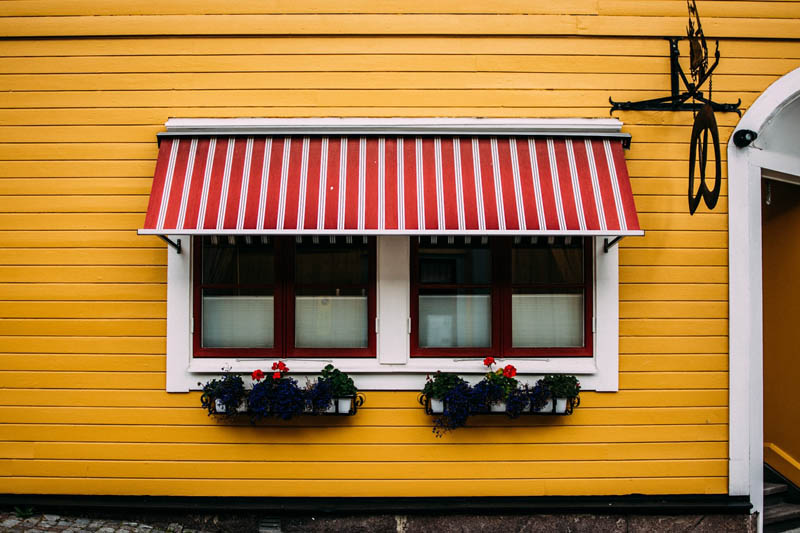 It Can Make Your Outdoor Space Look Larger
It might be that you have a patio area at the back of your house, but haven't done much with it. Perhaps it is too hot in the summer for barbeques or you're afraid that the rain would curtail your parties and ruin your furniture. In one sense, this is an outdoor area that is lost to you.
What awnings do is effectively reclaim it. They can keep the sun away when it's hot, protecting people from excess UV exposure. That's especially helpful when you have young children in the backyard. If the weather is warm and you organize a party, it won't matter if it rains because the awning will provide the cover. This means people won't have to head indoors and make it overcrowded, and the kids won't be bottled up in small spaces.
It Can Add A Sense Of Privacy
It's common for many people to be overlooked by their neighbors. If your children are playing in the garden or you are sunbathing, you may wish to be more hidden, without having to grow hedges or install fences. Another scenario is where people live in a ground-floor flat. If they are entertaining visitors and having personal conversations they won't feel relaxed if the people above them can look down from their windows.
By extending an awning, you can become less visible and mask some of the sounds of your conversations.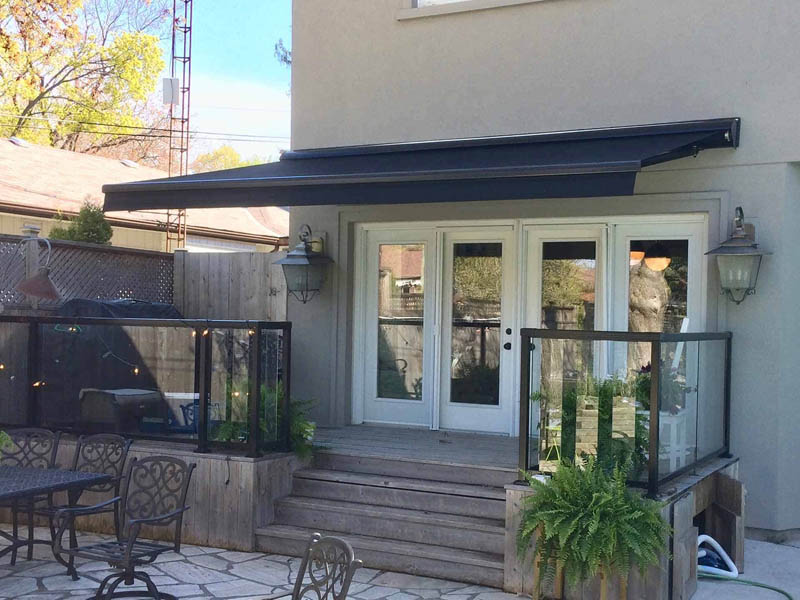 It Can Preserve The View Inside
Whilst this isn't technically about the exterior of your property it's still worth mentioning. When visitors are standing in your yard or garden they will inevitably look through the windows of your house. It's an established fact that UV rays aren't only harmful to humans. Over time, direct sunlight can fade your wallpaper and furnishings. Whether it's flooring, upholstery or drapes, all can suffer at the hands of the sun.
The extra shade provided by your awning could protect the rooms indoors from sun damage, helping them stay bright and fresh.
It Can Enhance The Building's Style
A kitchen full of non-matching and miscellaneous fixtures and appliances would look like a hotchpotch. The same thing would apply if your awning resembled an out-of-place add-on. Fortunately, they come in many designs, helping to enhance the architectural style of your home. Both the structure of the awning and the material used for the cover can add curb appeal to your house.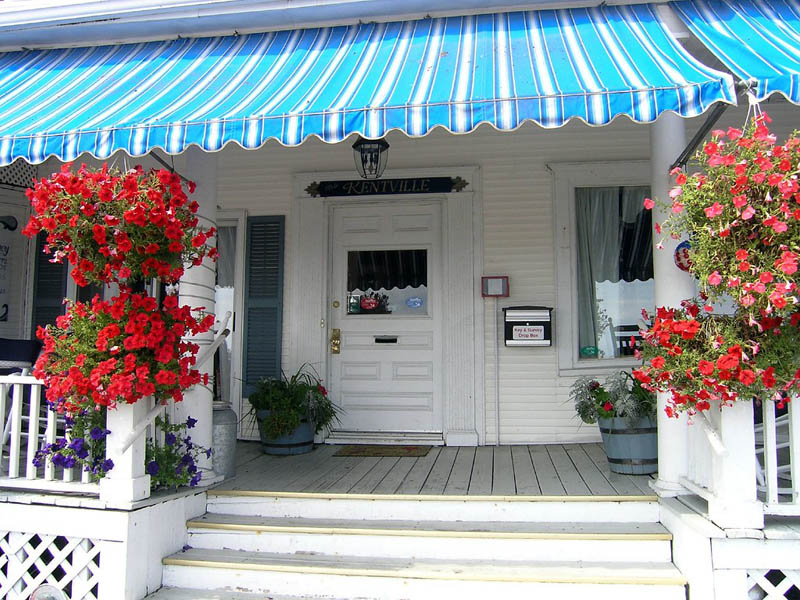 Some awnings come with additional side panels to provide more shade. Both the number of panels and the angle you install the awning can add to the overall appearance of your home. It's wise to be careful about the size of the awning, too. You don't want one that is either too large for the back of the house or so small that it serves little value in terms of shade or appearance.
It Can Protect Your Lawn
Some awnings are sized between 4'11'' and 16'5''. If your house is large enough you could install one that could cover an entire patio area. If you are a keen gardener, you may wish to preserve the appearance of your lawn. During the summer months, the sun's rays can be harsh on nature, drying up the grass. If it receives insufficient water during this time, the lovely green color could be replaced by an arid yellow, and it could even die.
Not only could your awning benefit your family and friends, but it could also protect your lawn, plants and flowers.
It Can Make Your Home Look More Saleable
It may be that you plan on staying where you are and want to enjoy the benefit of your awning for many years to come. Should you decide to move, however, it could be a blessing. It's true that our kitchens and bathrooms are the two key areas that can increase the sale price of a property. Having said that, first impressions can mean a lot when it comes to house viewings.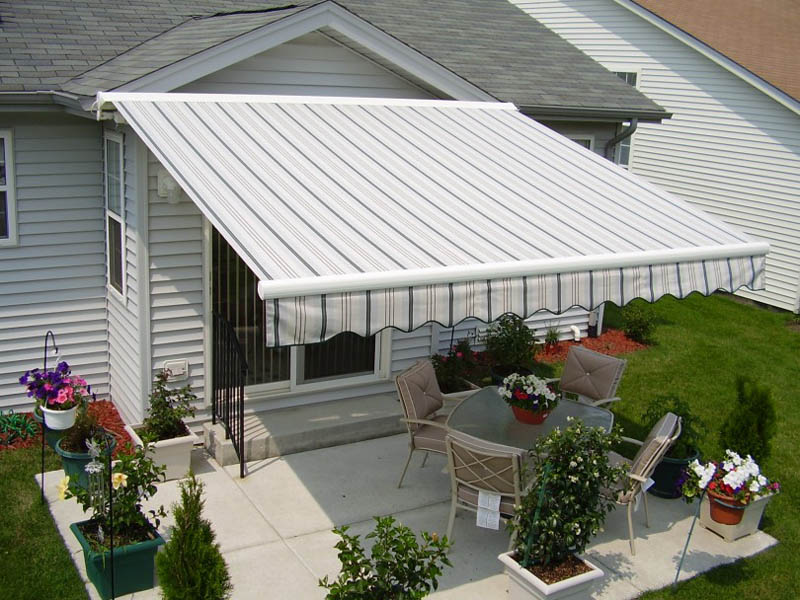 By having a stylish and suitably colored awning you can contribute to the overall aesthetics of your home. If your property and garden look good, people will believe that everything has been well maintained. In turn, it will encourage people to buy.
If you decide to purchase an awning it might make your home look more inviting. It may blend well with the shingles, trim and exterior paint of the house. Whether you live near the beach or in the city, it may be a valuable addition to your home that you will never regret buying.