Custom window treatments provide privacy, control natural light, and protect your stunning views. However, a window treatment that works well in one room of your home might be less effective in another. Here we look at custom blinds, shades, and shutters to help you find the right window covering for each room in your home.
Living in Santa Clarita Valley
In Santa Clarita Valley, the summers are hot and sunny, while the winters feel cold and dreary. This impacts your window treatment choices. Luckily humidity isn't an issue so you can choose custom shades, shutters, and blinds in almost any material. But there are specific considerations to keep in mind for each room.
For example, you might need to block out the sun in the height of summer to keep your bedroom cool. Meanwhile, you want to allow natural light to fill your kitchen on cloudy winter days. You might have perfect views of the rolling hills from the living room but worry about privacy issues. Whatever the situation, you can find the perfect window treatment for any room by visiting this website.
Ideal Window Treatments for Living Rooms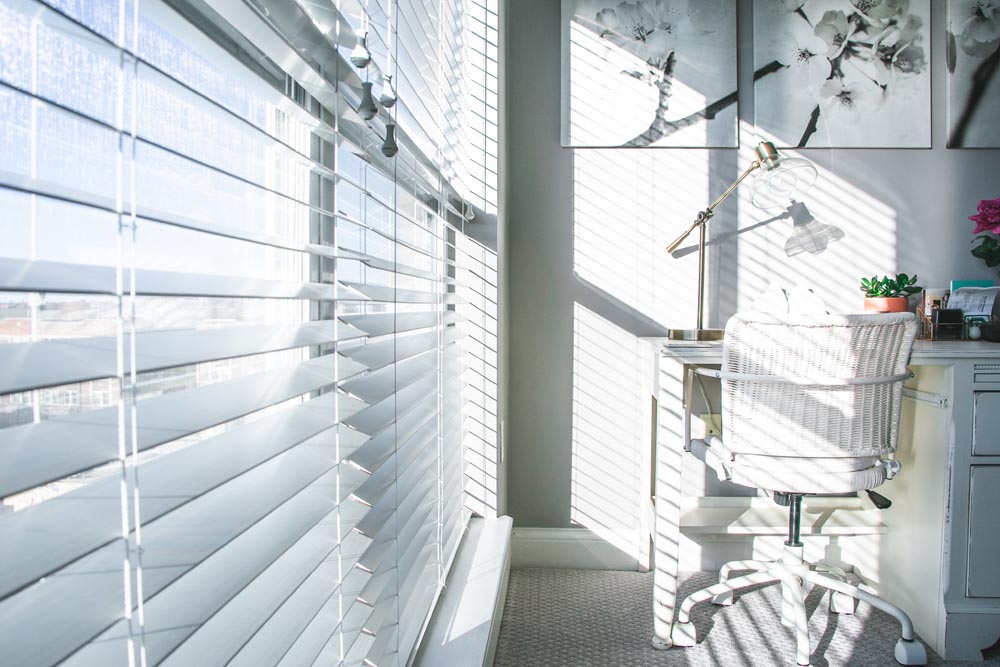 When choosing living room window treatments, think about the following:
Function: Living rooms can be a family gathering spot or only used for entertaining. How you use the room dictates whether your window treatments should be formal or casual.
Lighting: Sunny rooms cause TV and computer glare, while dark rooms cry out for more natural light.
Décor: High-end décors like art and Persian rugs need protection from UV rays.
Popular Choices:
Roman Shades: Highly sophisticated Roman shades are soft and elegant. They offer excellent light and privacy control. Busy families with young children feel safer as these shades have no exposed rear cords.
Sheer Shades: Elegant and versatile, sheer shades come in various fabrics and colors. They are functional and stylish, with excellent light and privacy control.
Vertical Blinds: Soft fabric vanes combine with sheer vertical panels to control light and privacy. The vertical panels are also ideal for easy access to sliding patio doors.
Shutters: Shutters create a unified look for your street-facing windows. They also absorb busy traffic noise.
Solar Shades: These shades block out the sun without sacrificing stunning views. Solar shades allow you to reduce glare, protect against UV rays, and make the most of natural light on gloomy winter days.
Privacy and Comfort in the Bedroom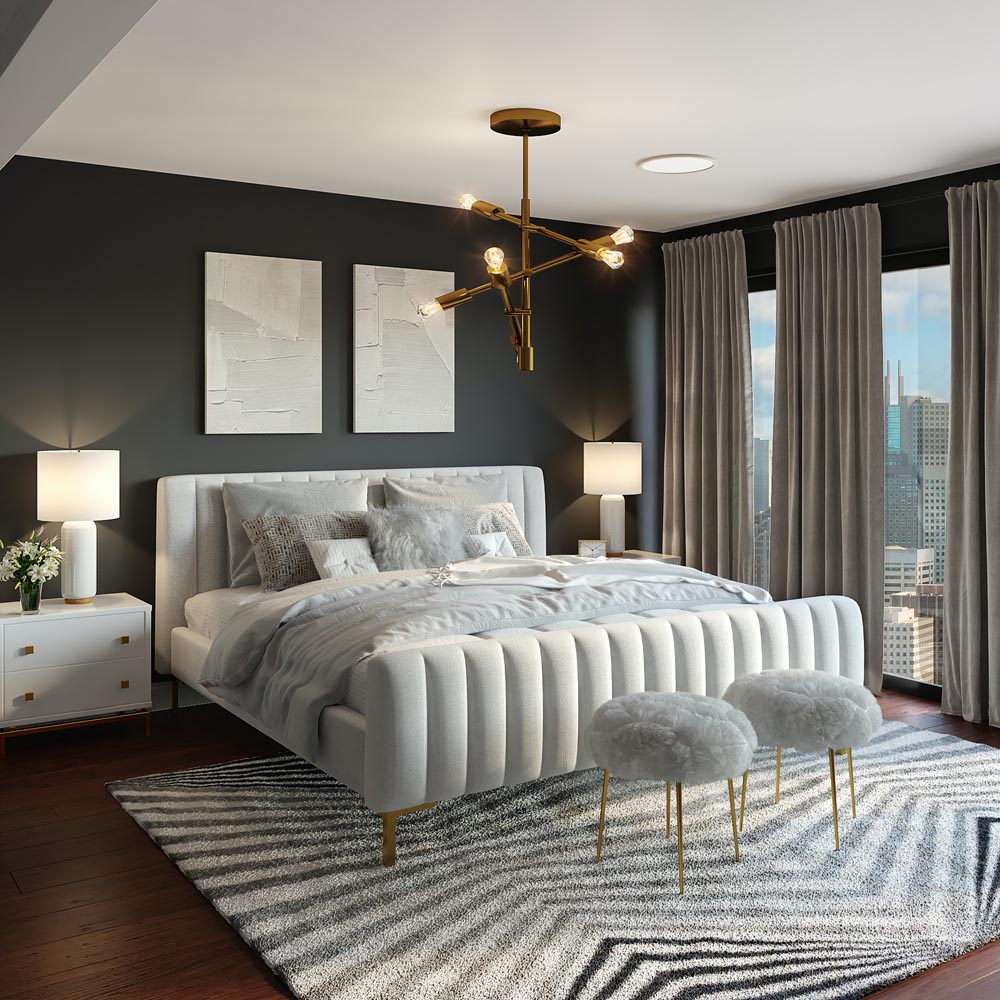 You want bedroom window treatments that create a sanctuary. Considerations include:
Darkness: Your window treatments need to control light, so you aren't awakened by the morning sun.
Ideal sleeping temperature: You need to help control the temperature of a sunny bedroom with your window coverings.
Noise reduction: Bedrooms on main roads require some noise reduction.
Views: Although you have a spectacular view you enjoy when relaxing in your sanctuary, you still want your privacy.
Popular Choices
Cellular Shades: The ultimate bedroom window treatment, the honeycomb cellular design helps maintain the ideal room temperature, reduces noise, and provides privacy. Exceptional light control allows you to sleep in complete darkness while enjoying the right amount of light during the day.
Roller Shades: Featuring energy efficiency, varied opacities, and UV protection, this is a well-rounded shade. They're ideal if creating a highly customized look for your bedroom is a priority.
Roman Shades: Elegant and tailored, Roman shades are available in flat or full-fold designs. They provide light filtering and room darkening with a clean look free of exposed cords.
Sheer shades: The sheer shade creates a softly filtered light with UV protection, ideal for rooms with gorgeous views and high-end interior details.
Popular Window Treatments for the Kitchen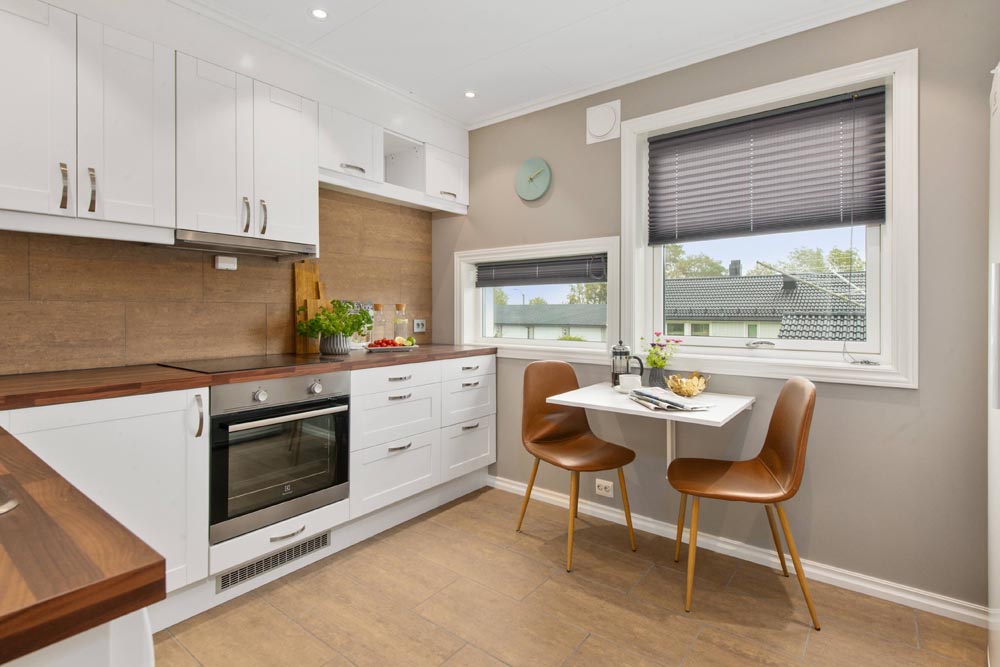 Your kitchen is the busiest room in the house. Kitchen window treatments should stand up to the following:
Cleaning: Will the window treatments come into contact with food, grease, water, and steam? This determines the most appropriate window covering materials.
Room temperature: Because the kitchen heats up in full cooking mode, consider window treatments that improve energy efficiency.
Light and privacy: Daylight is excellent for task lighting, but privacy might be an issue depending on where your windows face.
Popular Choices
Cellular Shades: Cellular shades help improve energy efficiency due to their honeycomb design. You also have control over light and privacy.
Roman Shades: If your windows are far from kitchen messes, Roman shades offer a neat look to a kitchen. They are safe for busy families who don't want to contend with exposed cords.
Sheer Shades: Make the most of natural light with light-diffusing sheer shades. They also provide privacy for kitchens overlooking neighbors or busy streets.
Shutters: Vinyl and composite shutters are easy to clean while providing light and privacy control.
Wood and Faux Wood Blinds: Control light, privacy, and greasy build-up with sleek, easy-to-clean wood and faux wood blinds.
Natural Light and Privacy in the Bathroom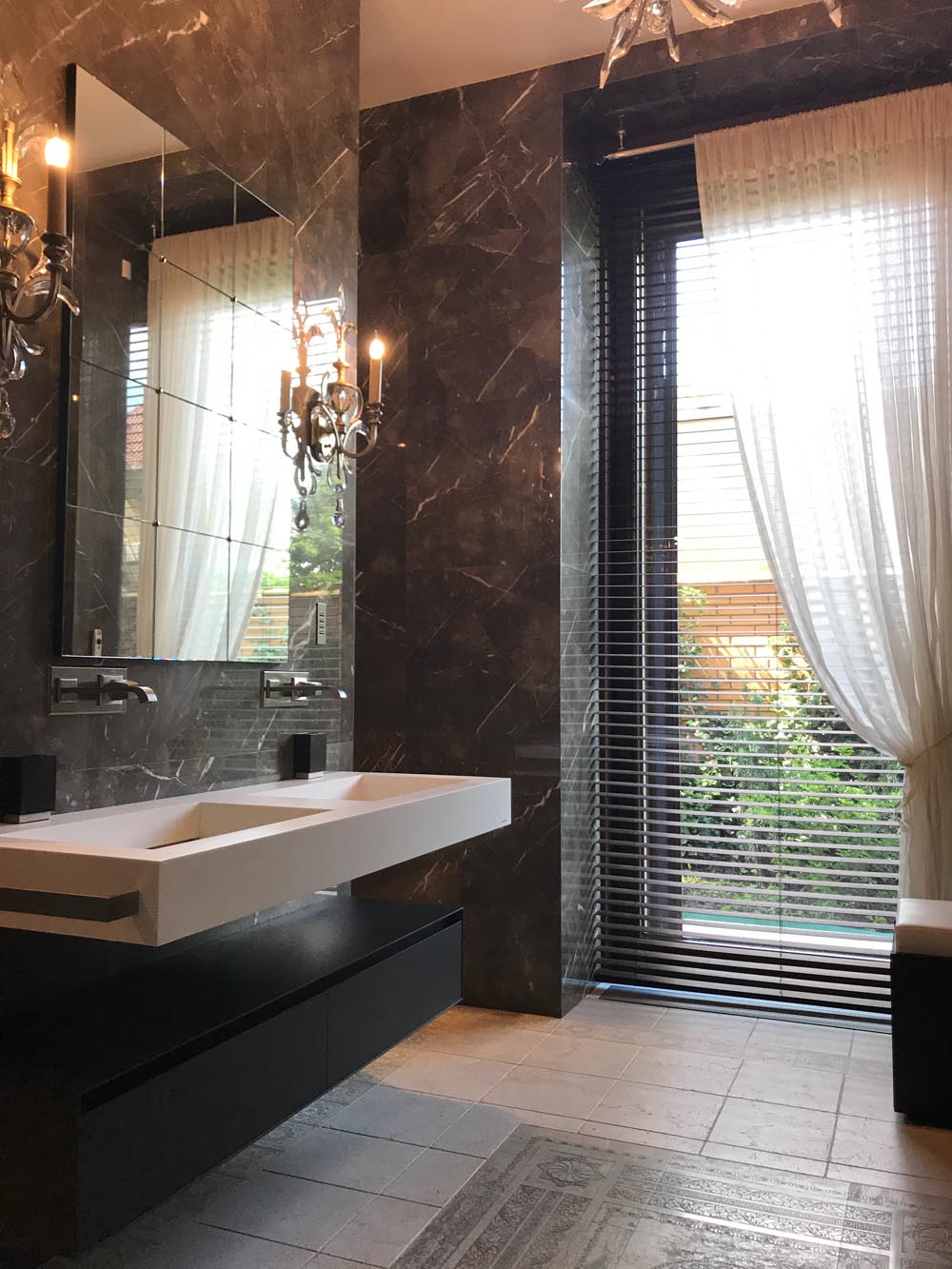 The bathroom requires more privacy than any room in the home. Special considerations include:
Humidity: Fabric window coverings are less suited to the bathroom's high humidity.
Waterproof: Windows located within a shower stall or close to the tub must be waterproof.
Privacy and light: Natural light is a bonus in bathrooms, making it easier to shave and apply makeup. However, while you want the benefits of the light, you also need privacy.
Popular Window Treatment
Roman Shades: Roman shades offer a pleasant contrast to the bathroom's hard surfaces. They also have different opacities for privacy and light filtering with moisture-resistant fabrics to fight humidity.
Composite and Vinyl Shutters: Ideal for areas exposed to water, these shutters are heat, humidity, and water resistant. They offer a durable, beautiful solution that is sophisticated yet cozy. They also offer complete privacy when needed.
Faux Wood Blinds: Blinds allow you to control light and privacy easily. They are also resistant to moisture with a sleek design suited to modern bathrooms.
Window treatments offer an easy way to upgrade your Santa Clarita Valley home. However, you need to understand the different factors impacting each room to help you choose the perfect window covering to suit the room's functionality.
SCV Floorsmith offers expert flooring and window treatment services, with complimentary in-home design consultations in Santa Clarita, Calabasas, Canyon Country, Valencia, Saugus, and surrounding areas. Visit www.scvfloorsmith.com to learn more.