If you love playing casino games and have a spare room in your home that serves little purpose, why not be self-indulgent and create a classy casino room? It can be a great place to relax after a stressful workday, as well as a fantastic place to hold casino parties with your friends.
Games
Firstly, you need to consider the amount of space you have. Depending on the size of the room that you want to transform into a casino, you will have limitations on the furniture and games you can add to the room. You can then begin considering what kinds of games you want for your gambling room. You will probably want a poker table and a slot machine or two. You might like to add a fun pinball machine as well. And if you really want to make your room resemble a classy casino, you will want to consider investing in a roulette table as a centerpiece. If you are proficient in DIY, you can build your own roulette table to house the wheel. Alternatively, you can buy a ready-made version. If you like to play at an online live casino, where you get to play games in real-time, use the casino games you like to play as inspiration.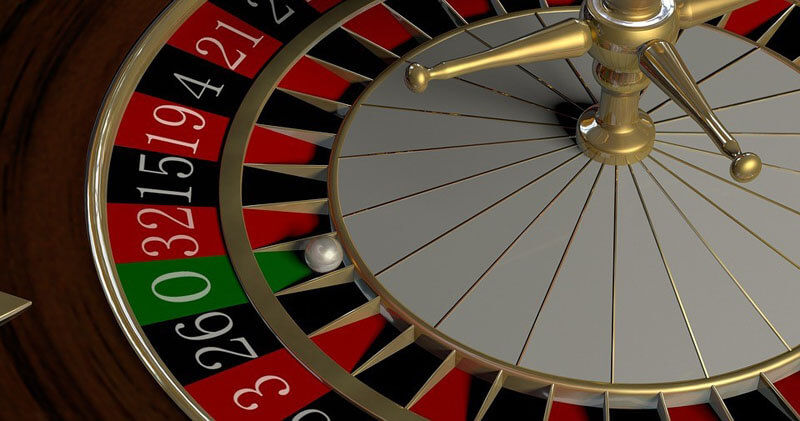 Furniture
In addition to slot machines, pinball machines, and tables, you will want to deck out your new room with stylish furniture that creates a real casino ambiance. You will surely want a relaxing couch, and you could consider getting one that has a dice-print or another theme that would fit your home casino décor. You could also include a casino-style coffee table and several high-backed chairs.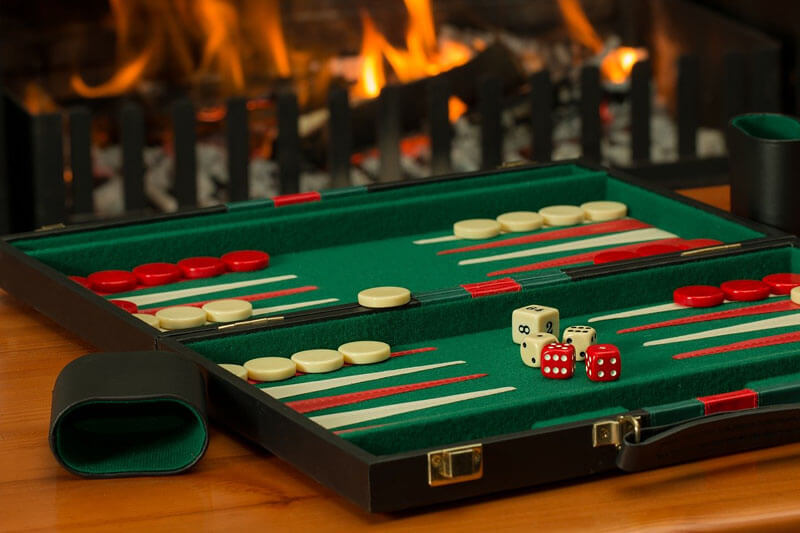 Image by Steve Buissinne from Pixabay
A Bar
A casino is not a casino without a bar. You could make one yourself or buy a ready-made bar to install in your room. You could even go the extra mile and use something like a repurposed slot machine as a drinks-cabinet.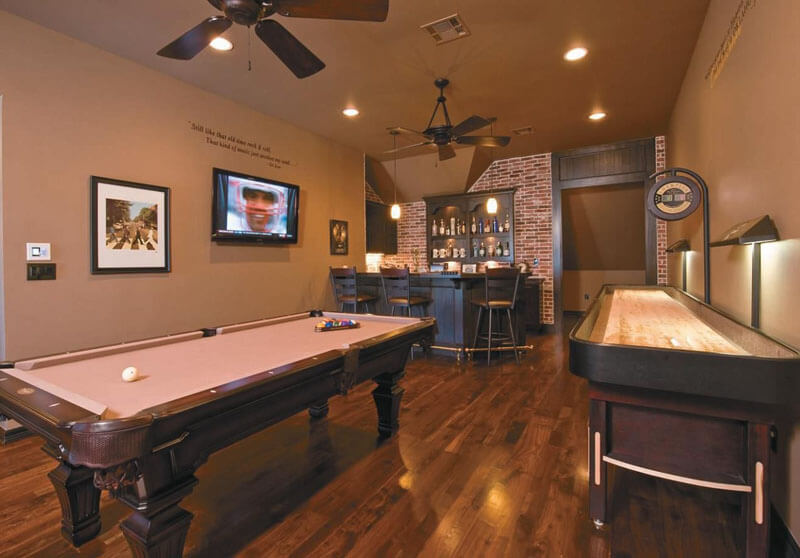 Image credit: pinterest
Room Dividers
If you have a large space to work with, you may like to introduce room dividers. By incorporating stud walls, you can create different areas and make your room feel even more like an actual casino. For instance, you could divide the room into a games area, a bar area, and a lounge area.
Wall Colors and Patterns
A combination of colors like black, green, dark brown, creamy white, and burgundy red will make your room look like a proper casino. So, choose your colors wisely and get painting! You could also select wallpaper that fits the casino vibe. For instance, you will be able to find wallpapers with recurring patterns like the ace of spades or casino chips.
Lighting
To really create the feel of a casino in your home, add a classy chandelier as a ceiling centerpiece and add soft lighting around the room. Do not underestimate just how much lighting can impact the feel of a room. Put small lamps in wall corners and hang low bright lights over the game tables, and you will have created the ambiance of a classy casino in no time.
Other Elements to Think About
Do not forget to add some long draping curtains to your casino room. They will make the room feel cozy and intimate and help create an actual casino's ambiance. You could pick curtains of traditional casino colors, like red and green, or opt for ones with relevant print designs, like dice or the Queen of Hearts. Add some cushions as well, to make your casino room feel even more tranquil and relaxing. Think about the carpet too. Once you know what color scheme you are going with, you can pick carpets and rugs to fit the rest of the room's décor. It is little finishing touches like those that will make your room truly feel like a Las Vegas casino.
Putting it All Together
Once you have decided what games, furniture, accessories, and color scheme you want to go with, it is time to sit down and draw up a plan. Create rough sketches of your room to figure out how you want to place items. The more time you spend preparing and designing your casino room before you start work on it, the more you will create the exact casino room you have been dreaming of.