Shopping for a mattress can be an exciting experience, especially if you've been sleeping on the same lumpy mattress for over a decade. While shopping, you'll come across many mattress options, but none will match the comfort and durability of the memory foam mattress. The memory foam mattress guarantees its users a good night's sleep as long as you know what to look for, so you'll want to properly assess its features before purchase.
The memory foam mattress is made up of polyfoam, which has viscoelastic properties. These properties allow it to resume its original shape and size once the weight is released from its surface. Memory foam materials relieve pressure and distribute weight evenly over a surface, due to their conforming properties.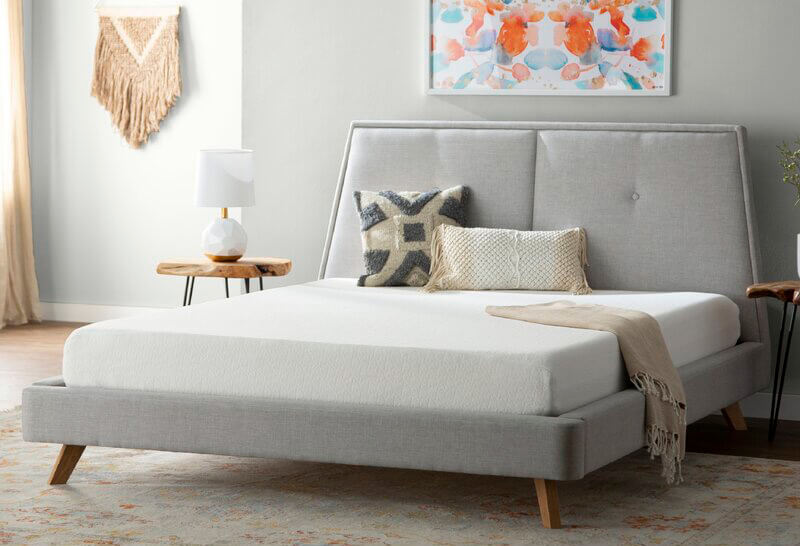 Types of memory foam mattresses
There are different types of foam mattresses on the market, each with its distinctive benefits. Learn about this mattress type's downsides and benefits, so you can narrow down your options.
Traditional memory foam
Traditional memory foam mattresses were introduced in the 90s. They are usually denser, as they were designed for cradling support. Because this type of mattress isn't engineered with cooling properties, they tend to absorb heat—making it the ideal model for those who reside in cold regional climates or those sleepers who prefer a warm and cozy sleeping space.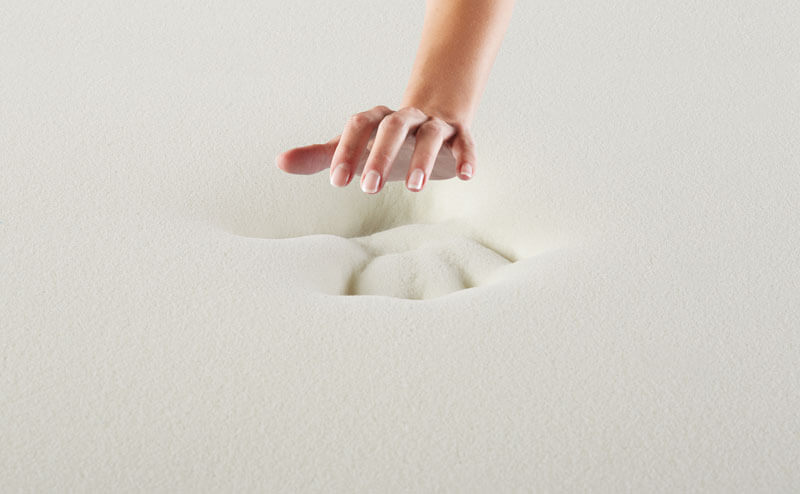 Open-cell memory foam
This foam mattress is typically less dense than traditional memory foam and has a quicker response to pressure. With its open-cell design, it's better suited to dispense heat than traditional memory foam.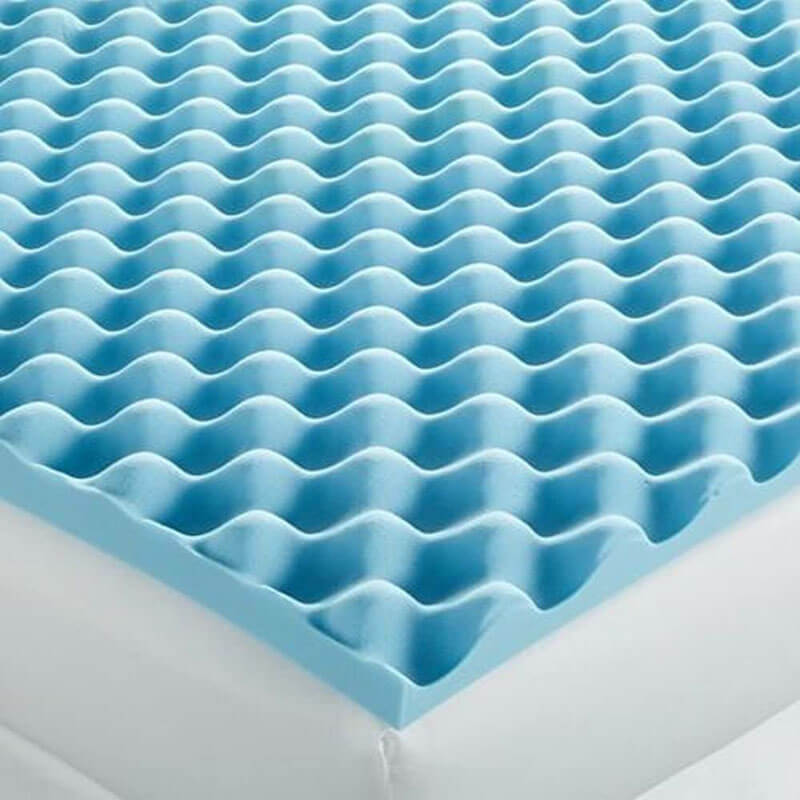 Gel memory foam
The gel foam mattress is designed to soothe body pains and aches. Overall, these memory foam models a good choice for those experiencing chronic pain, body stress, and sore muscles.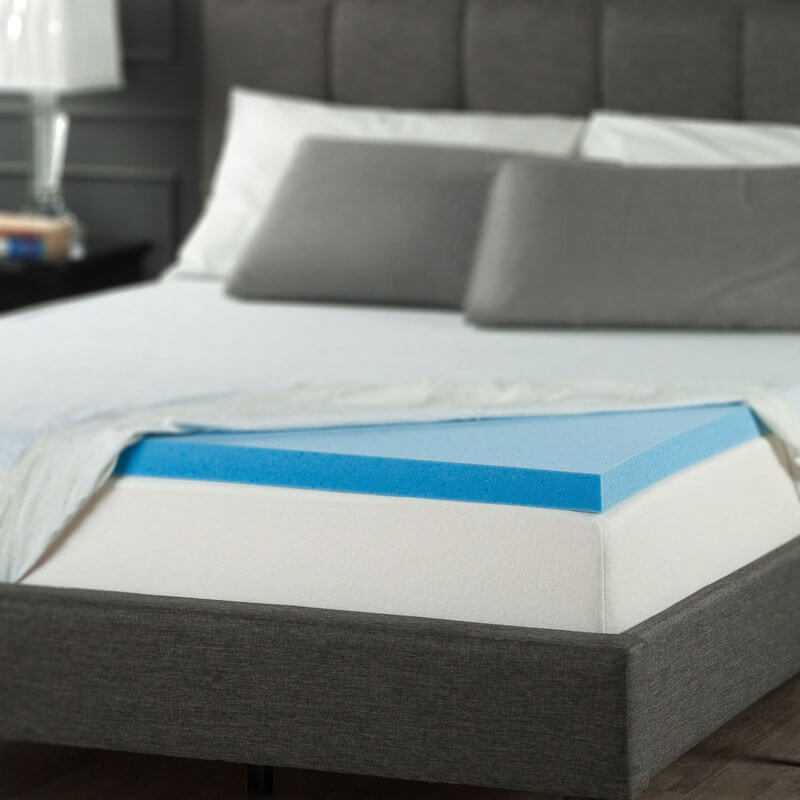 How to choose a memory foam mattress
Before beginning your shopping journey, It's essential to familiarize yourself with the memory foam basics, so you know what to look for in a quality mattress. Without proper research, you'll be left to wander through a mattress showroom, hoping you land on the right mattress simply by chance. So, be sure to identify particular cooling, heat-trapping, or muscle-supporting features that you need to look for when searching for the mattress that best suits your sleeping needs.
Price
When buying anything, it's essential to settle on a dollar amount you're willing to spend on a purchase before you make a trip to the store to avoid overspending and deviating from your budget. Foam mattresses will range in price. Some cost a few hundred dollars while others cost a couple of thousand. Establishing a budget before going out shopping will help you save money in both the short-term and long-term.
Knowing the value of a mattress based on its materials will help you reassure you that you're purchasing a mattress that gives you the biggest bang for your buck. Researching mattress material costs will also help you avoid overpriced mattresses on-the-market. If you're trying to stay within a certain budget, another great way of saving is to hunt for coupons and wait for discounts during the holidays.
Firmness
Every sleeper has different preferences. Mattress firmness tends to polarize a wide population of sleepers: those who prefer a soft, plush mattress and those users who prefer a structured, firmer mattress.
A firmer mattress is best suited for those sleepers with higher body weights, as it will offer more support than softer ones that will often sink. Those sleepers with lower body weights can enjoy a soft mattress, as their light frames won't sink too much through the layers of the mattress.
Decide what firmness you desire by testing out mattresses in a showroom or by reviewing your history of mattresses in your lifetime. Which mattress type provided the best night's sleep? Which mattress type left you tossing and turning? Once you've rated the ghosts of mattresses pasts, make sure you identify the right mattress in-stores that match the memory foam of your dreams.
Memory foam density
Memory foam mattresses vary in density. A denser score on the memory foam scale typically indicates a higher-quality material that will endure years of use before wearing out. A less dense material indicates the opposite. Low-density memory foam is often cheaply manufactured and may not last as long as the denser models.
Memory foam densities range from three to seven pounds, with the higher-quality materials achieving the highest rating. Five and six-pound memory foams are good, but if your memory foam ranks any lower than five, it will put you at risk of buying a cheaply manufactured material.
Indentation load deflection
This estimates how hard or soft a foam material is. These ILD scores are usually calculated and represented in a capacity of 10lbs to 15lbs. This test is performed by identifying how much pressure it takes to hollow a four-inch material at one inch deep. The higher the ILD rating, the better the material is.
Longevity
No mattress owner wants to repurchase a mattress every 1-2 years. If you're going to invest in a mattress, you'll want to purchase a model that withstands the tossing, turning, and fidgeting of years of use. If you're a restless sleeper don't settle for a flimsy mattress material, scope out the highest-quality mattress available within your budget.
Memory foam mattresses that are denser usually last for a long period of time, but you should also consider the kind of warranty the manufacturer offers. If the manufacturer provides a lifetime guarantee, this symbolizes how much confidence they have in their product.
Sleep trial
Most manufactures will offer some form of sleep trial to their customers. These trials usually range from 30 days to a full year. The purpose of these trials is to give their customers the freedom to test their mattress and decide if they like the firmness and feel.
Most manufacturers will ask you to use their mattress for at least 30 days before returning it. This is because most mattresses take time to conform to your body shape. Your body also has to acclimate to your new mattress, which may take some time. Those sleepers who have adjusted to long nights on soft mattresses but later decide to purchase a firm mattress should be patient. Your new mattress will take some getting used to.
Certifications
Mattress manufacturers qualify for standardized testing certifications. Be on the lookout for mattresses with Certipur-US® certification. When a mattress has this seal:
They are manufactured without formaldehyde
They are manufactured without PBDE flame retardants
They are manufactured without heavy metals such as mercury and lead
They have a low concentration of inflammable organic compounds
Read the customer reviews
You can spend a lot of time looking at different mattresses in a showroom and putting them through the hand-press test, but nothing will steer you in the right direction more than reading reviews from real-life consumers. The internet grants you access to firsthand experiences of sleepers who purchased the same mattress you're interested in. Does the mattress you were planning to purchase meet expectations? With these reviews, you can scan through testimonials that divulge the good, bad, and ugly of a mattress.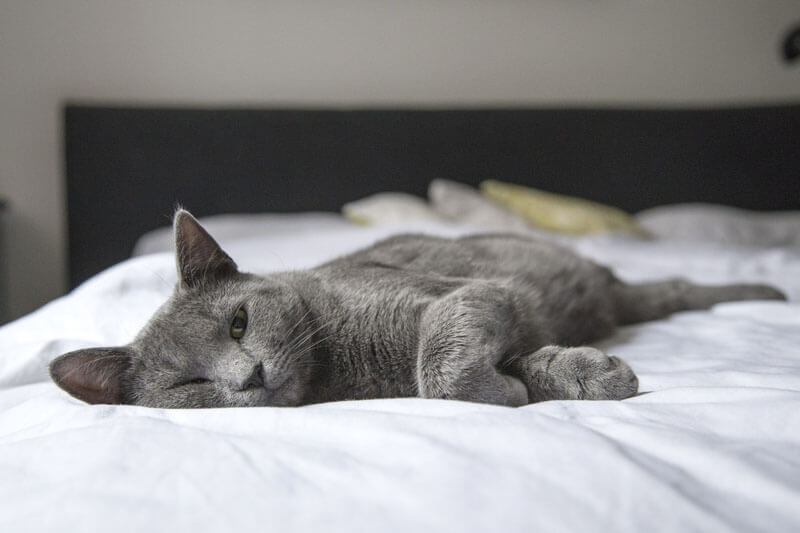 Final thoughts
Purchasing a mattress isn't the time to glance over the minor details. If you commit to a mattress with the wrong firmness or the wrong material type for your temperature preferences, you'll be throwing out hundreds or even thousands of dollars. With this information, you can make a well-informed decision on the right foam mattress for you.