Having a pool is one of the most amazing features any home can have, especially if you like swimming. However, if you live in a place where it gets cold during the winter months, you might feel like you only get to use your pool for just a short while, and then cover it up once the temperature drops. The good news is, there are some steps you can take that will enable you to use your pool all year round so that you don't have to retire your swimming suit as soon as the first signs of a winter chill begin to show themselves.
1. Water Temperature Control
If you live in a place where the temperature drops during winter are significant, it's going to be important to get your pool water heated. Getting a pool heating pump is one of the simplest things you can do in order to enjoy your swimming session even when the temperature is below freezing outside. When choosing one, you should look for an energy-efficient model so that your energy bill doesn't change drastically. Other than that, you can choose whether you want a pump that simply heats your pool or one that heats and cleans it at the same time. There are plenty of options out there, so it's important to do your research and choose a pool heating system that is best for your pool, energy needs, and budget. With an addition like this, you can indulge in a relaxing swimming session that warms you up even while you enjoy the snowy scenery around you, without the fear of getting a cold.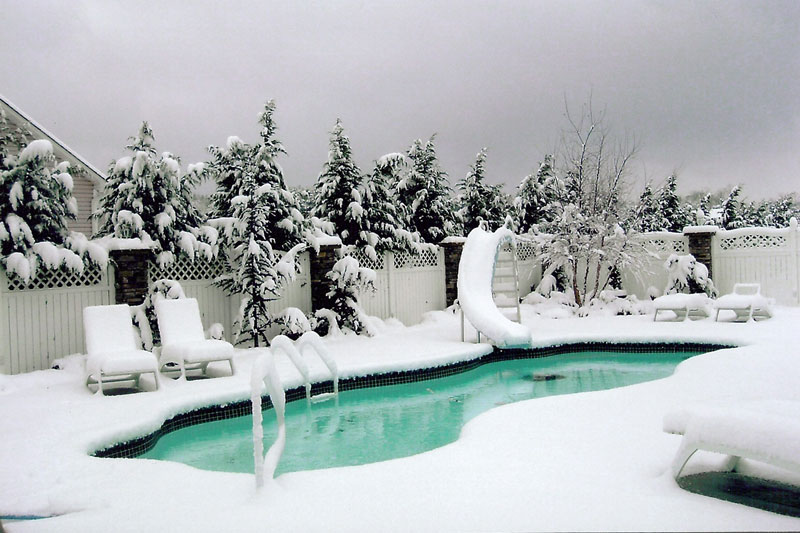 2. Fire Pit
The option of having warm water in your pool is amazing, but unless you want to have to run inside as soon as you're done swimming, you might want to invest in an outdoor heating solution as well. Having an outdoor fire pit is not only a visually attractive feature, but it will also ensure that you can take your time drying off when you exit the pool and enjoy yourself at your own pace. There are different kinds of fire pits available. You can get a simple one that will just radiate heat, or you can get a more elaborate one that has a built-in desk and even enables you to prepare tea, hot chocolate, or other foods and beverages. This way, you can have a similar experience to going to an outdoor spa during winter from the comfort of your own home.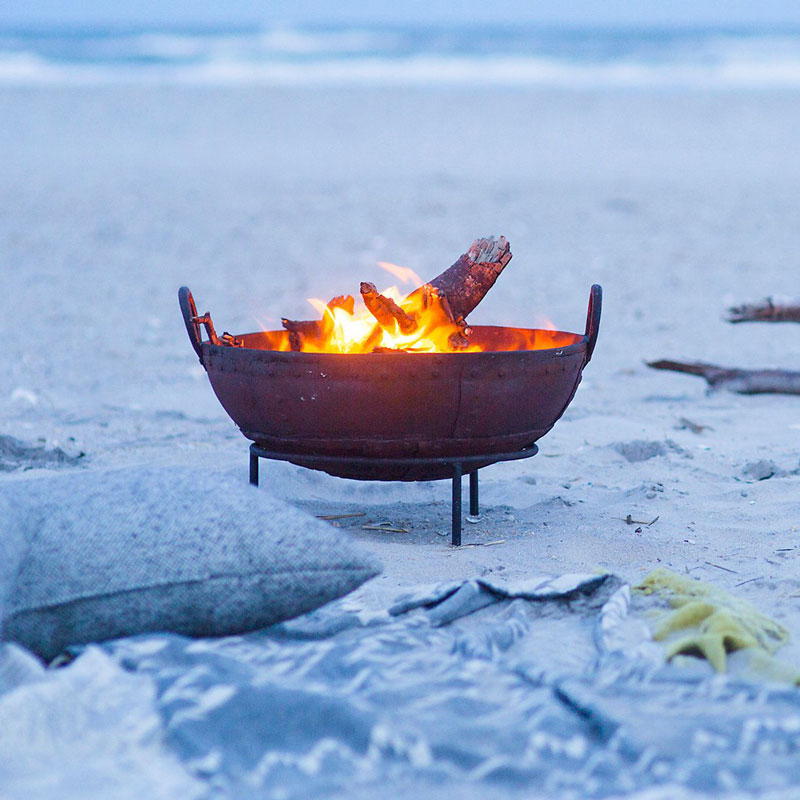 3. Create A Closed-Off Area
If you don't like the idea of having to go inside once you're done swimming, you might want to consider creating a closed-off pool deck or nearby area. You can do it in a way that lets you open up the area completely during summer, while still protecting you from the cold when the temperature drops. Installing a glass-panel enclosure or pool house is one of the simplest ways to do it. It enables you to see everything happening outside while still feeling safe and warm inside. You can also choose whether you want a panel that slides open or if you'd prefer something more permanent, like an acrylic panel. The best part about this option is that it will take care of the problem once and for all, so you'll never have to worry about not being able to indulge in your pool because winter has arrived. Designing it so that there are plenty of comfortable seating options, and even an entire entertaining area, will ensure that you get to enjoy it all year round, whether you prefer doing so by yourself or with the company. When doing so, it might be best to consider the different design and decor options that will provide all the comfort you need, and suit your personal style, while still letting the main focus rest on the pool and the winter scenery outside. That way, apart from being warm and comfortable, you'll feel like you're still outdoors and not locked away in the typical indoor pool experience.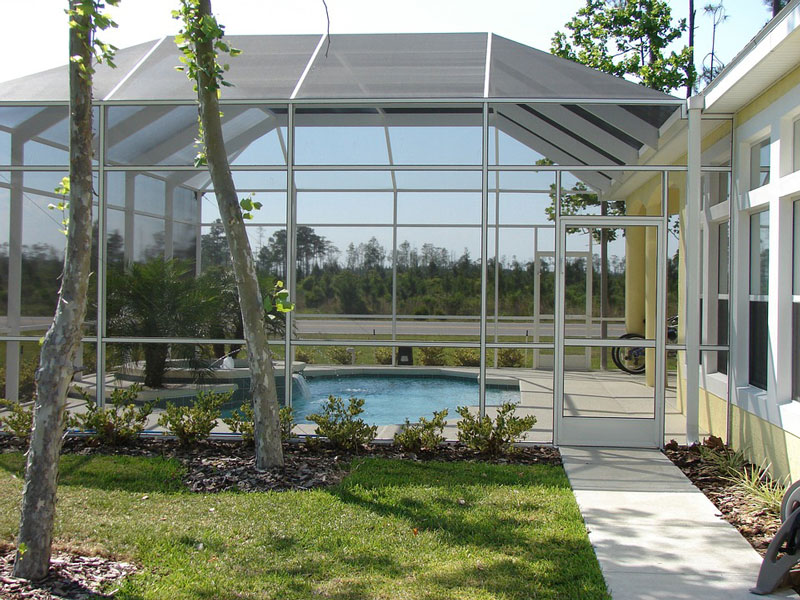 4. Cold Dip
Finally, some people prefer going for a cold dip. This simply means that, as long as you maintain your pool properly during all seasons, you can jump in for a quick swim, and then go right back inside. This is fairly popular in places like Russia and in Finland. That said, it is one of the riskier ways to enjoy a swim during winter. If you decide on this option, it's important that you enter the water gradually so that you don't experience shock, always have another person around just in case, and never spend too long in your pool. Once you're done swimming, it's important to grab a hot shower and bundle up right after, so that you don't catch a cold.
Living in a climate that has cold winters doesn't mean you can't enjoy your pool all year round. With just a few simple steps, you can create a pool area that will not only allow you to swim comfortably, regardless of the outside temperature, but that will also allow you to take in the beautiful winter scenery around you while staying warm and cozy.