Home sweet home! The line may be cliche, but the message it conveys can never be denied. You spend the majority of your life in your house, but what makes a house a home? The personality and identity you give your house are what makes it a home. A home can never be four walls with a ceiling; it's a space that replays your memories, and reflects your character, speaks of your experiences and passion.
A house is a hollow shell until you fill it with your nature and persona. Personalized decor and furnishing is the most pleasing way to do it. Knit your pillowcase and give it your initials or frame your memories and relive them every day; the options are limitless. With so many apples in a basket, picking the juiciest and tastiest ones can be difficult. Lucky for you, I have scourged all sources and written down five simple ways one can give a personal touch to their home renovation.
1. DNA Portraits
Ever thought of framing an image or a portrait of your DNA? Why not? After all, the most distinct identity you can possess is your DNA. Your biological signature cannot be forged or stolen, it's all you, and there is nothing more personal than it, which brings us to the latest trend in home decor, DNA portraits.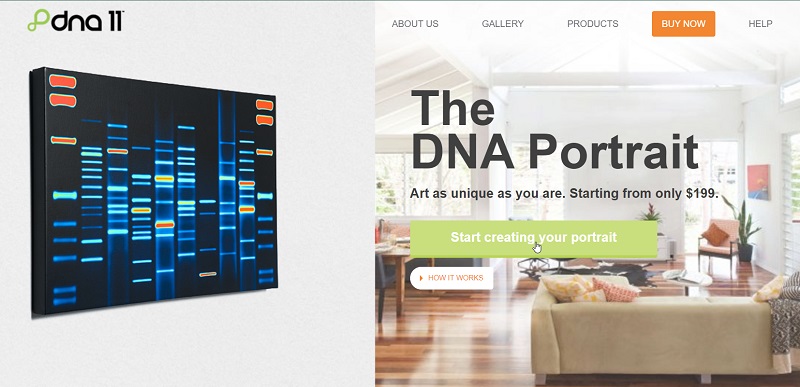 A DNA portrait captures your DNA image and prints it onto a canvas with a limitless frame, size, color, and style.
Print these images based on your criteria and hang them up above your beds or your living room. Each portrait is distinct and a great ice breaker to every guest that visits your home.
2. Display your personal belongings
A house is you, your personality, your experiences, and your culture. Personal belongings are a great way of displaying these traits. From a talent, a hobby, or a souvenir from experience, showcasing these items takes you closer to transitioning a house to a home.
If you're a baseball player, hang your baseball bat, gloves, and jersey in a corner or if you are a dancer, then pick a corner to store your dancing shoes, clothes, and props. You can also display all the awards, medals, and trophies you may have won.
The belongings personalize not only your space but also celebrate the wide variety of passions in your household. These belongings speak a lot of your home, its dwellers, and their nature to someone visiting. Similar to how your memories are spaced over your lifetime, space your belongings all over the house. Build a stylish bookcase, mount floating shelving racks, and display art exclusively.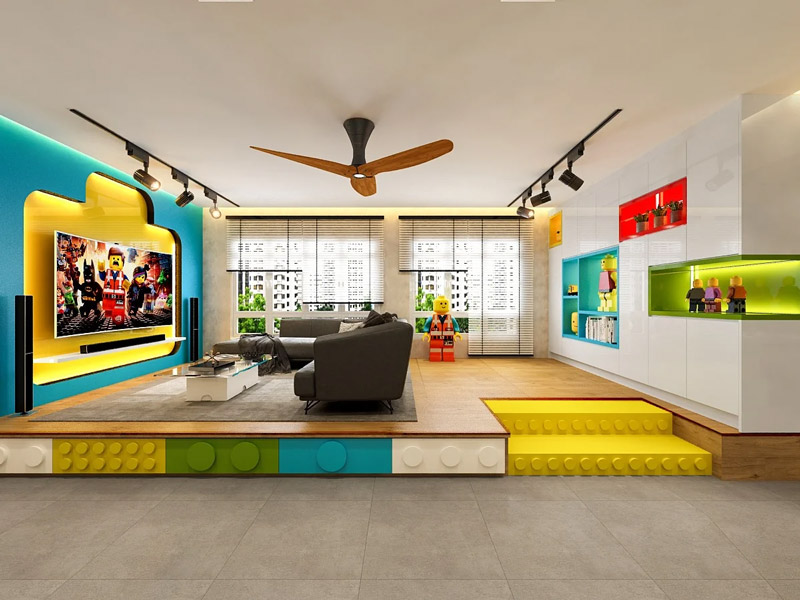 3. Map your Adventures
Vacations and travel create exciting and thrilling memories. Being only human, we love to revisit those times and replicate our feelings from that sunny day. Yes, photos and videos are a great way to recall the adventure, but why stop at framed images and moving pictures.
Interactive maps are a fascinating way of marking your experience and the places you have visited before. Mark a location you visited, maybe write down the names of people you went with, and stick a few polaroids from that trip. The map can be a versatile and quirky album.
The world map is similar to a large framed photo hung on a wall anywhere in the house. Display it in the living room for a conversation starter or hang it up in your bedroom to keep it personal. With its marked spots and travel routes, the map will always invoke a sense of adventure and remind you of that joyful trip under the sun.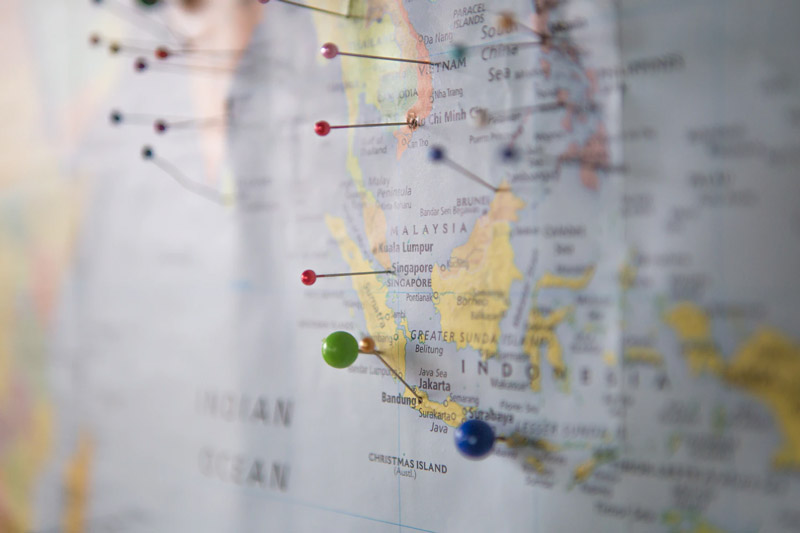 4. Photo Wall
Memories are precious yet fleeting, and that is why we love immortalizing them through photos. Photos tell a story, and sharing these stories is an excellent way of personalizing your home. Reminisce and share memories by adding pictures to a wall or placing them on tables and mantelpieces.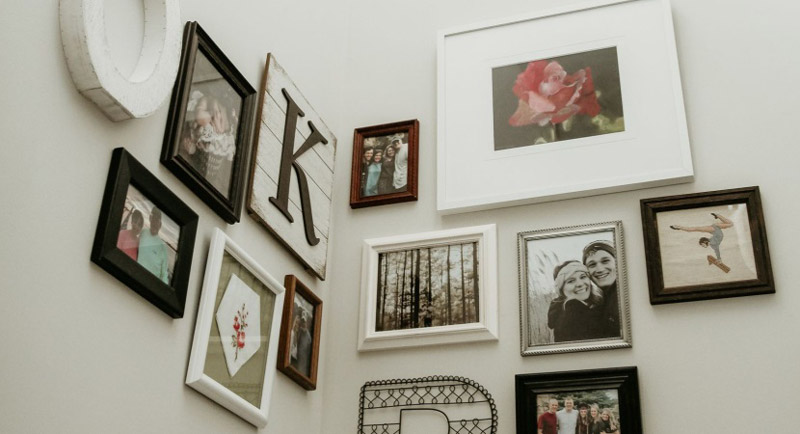 You can display photos from an exciting trip or photos from the day of your graduation. This photo gallery can be a great spot to sit down with a warm cup of coffee and relive those memories or sit down to de-stress from a tough day at work.
There are many ways to display your photos – you can make a collage of pictures of different shapes and sizes or show them in a fixed pattern. Select your favorite images at random, or choose photos that flow forwards to tell a story from beginning to the end.
5. Do It Yourself!
Furbishing your space with items that can be made at home with little guidance from the internet is a personal touch both in a literal and emotional sense. DIY has been the go-to for many families, and there is no shortage in the options you will find for home decor. From blanket ladders and wall-mounted easels for kids to suitcase tables and woolen coasters, these decorations look characteristic and save a lot of money.
The comfort of home is incomparable. Cozied up in your favorite spot, enjoying the warmth of the four walls, recollecting memories from the past and creating new ones, a home should be decorated as a reflection of you. It need not be fancy or plush or stylish; it just needs to be you.