Japanese illustrator, manga artist Ponkichi (@PonkichiM) seems to have a creative passion for fusing animals and food. It might sound an odd combination at first, but Ponkichi is able to blend qualities of the animals and veggies into an adorable creature.
Garlic Cat, Cabbage Dog, Spinach Owl, Broccoli Squirrel or Onion Octopus, Ponkichi's creative illustrations not only have these cute vege-animals but also some explanation about why eating certain foods is good for you and some facts about them. Ponkichi uses it as a good approach to help to learn about food and its nutrients.
On regular basis, Ponkichi posts a new illustration that charmingly meshes adorable animals and vegetables into "fairies". Hence, if you like these vege-animals, be sure to follow Ponkichi on twitter.
Shiitake Mushroom Weasel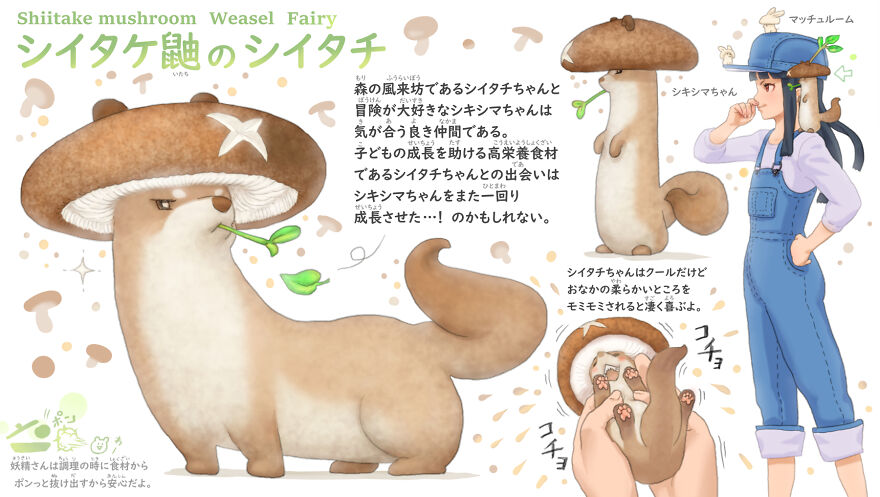 Garlic Cat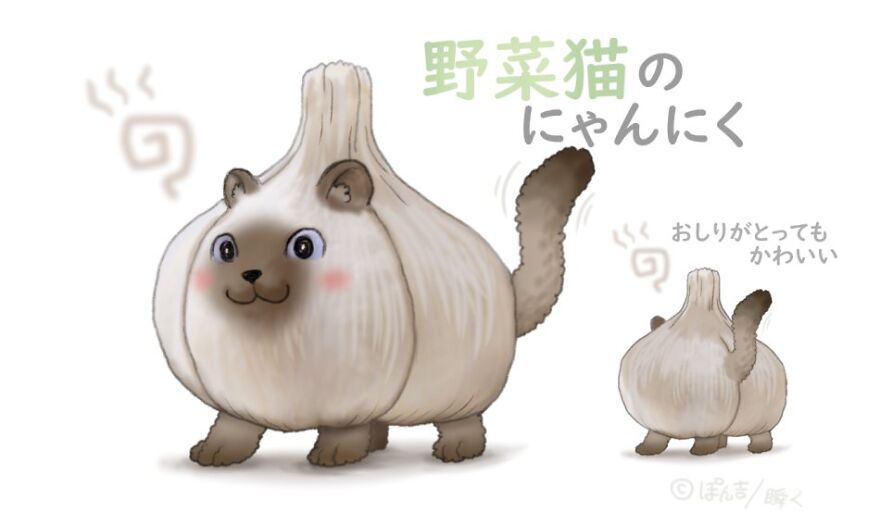 Chinese Cabbage Dog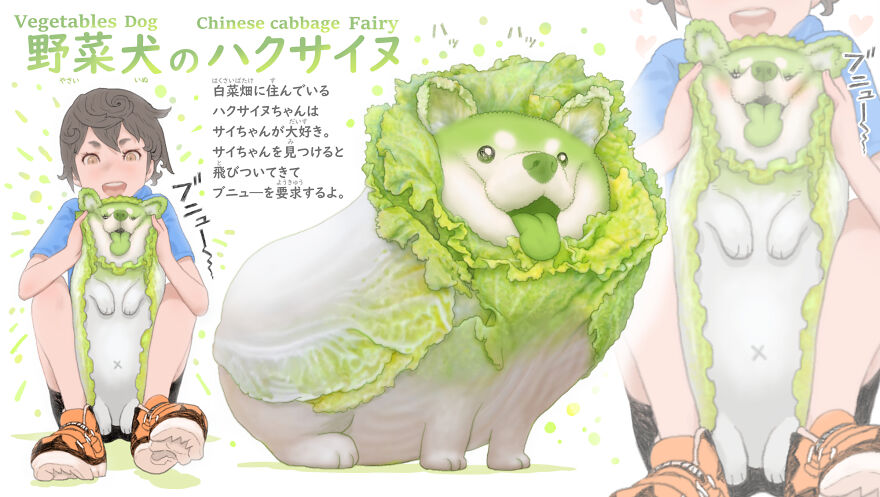 Coriander Chinchilla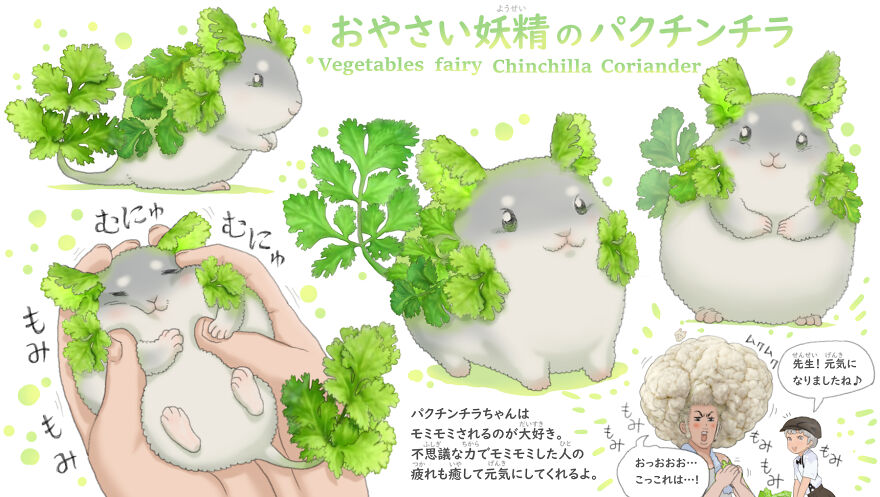 Spinach Owl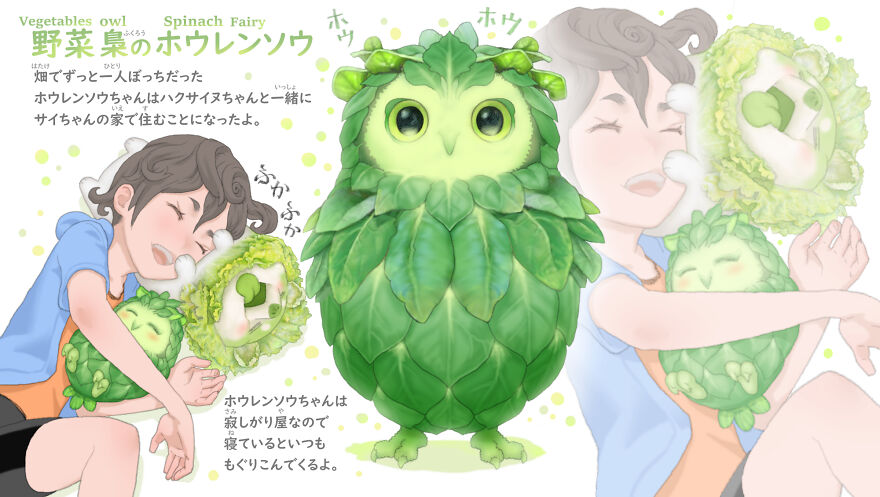 Cauliflower Llama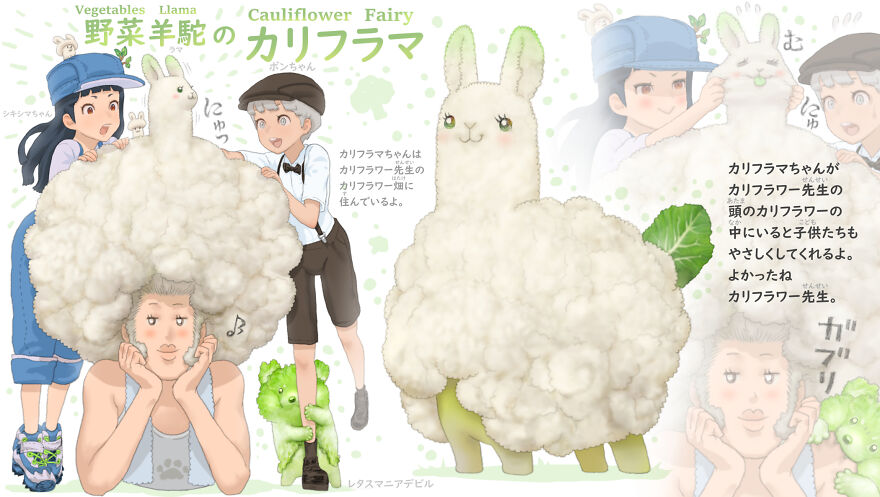 Lotus Root Fox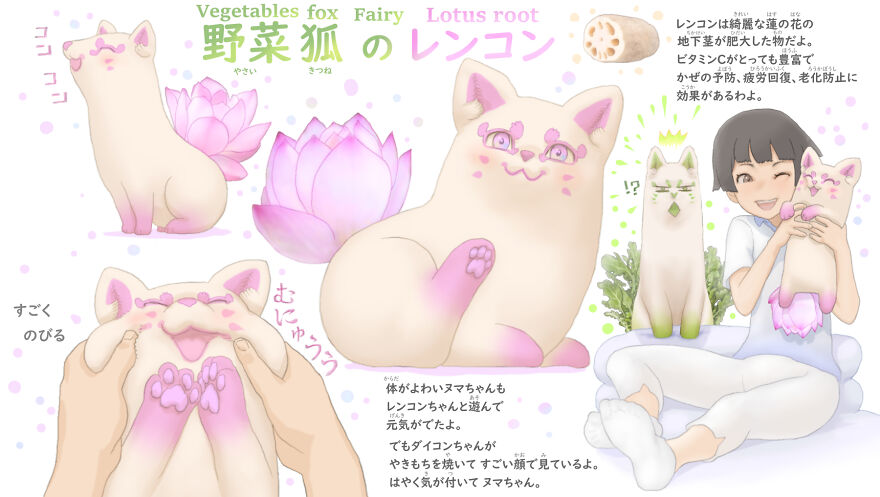 Cabbage Tasmanian Devil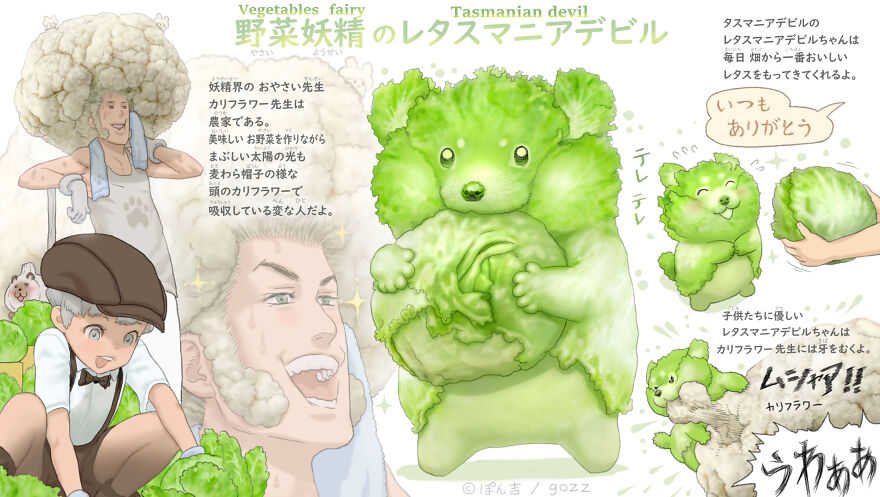 Broccoli Squirrel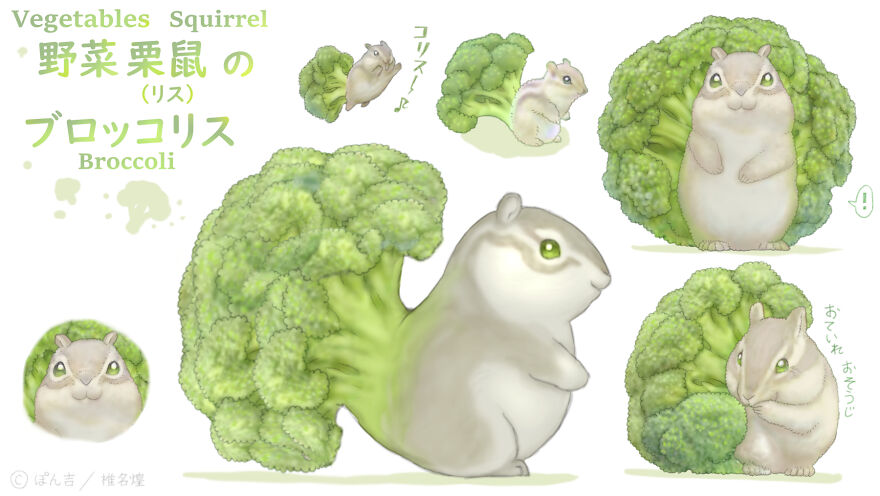 Daikon Radish Fox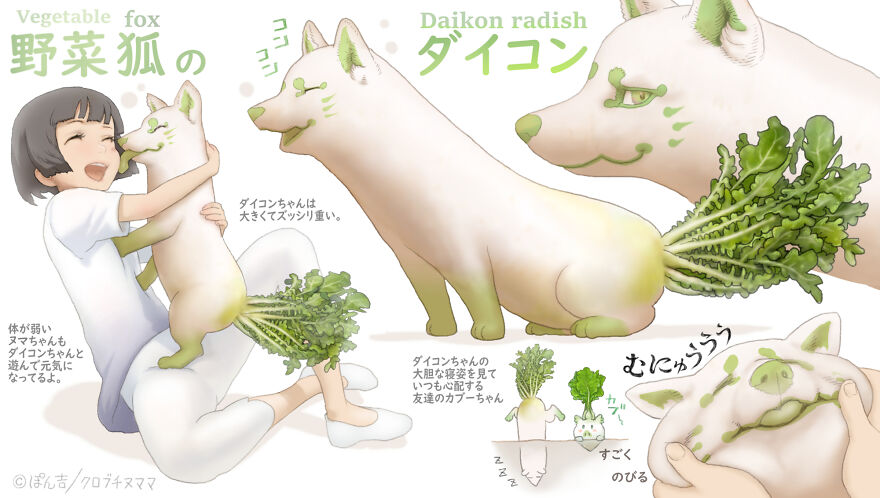 Eggplant Cat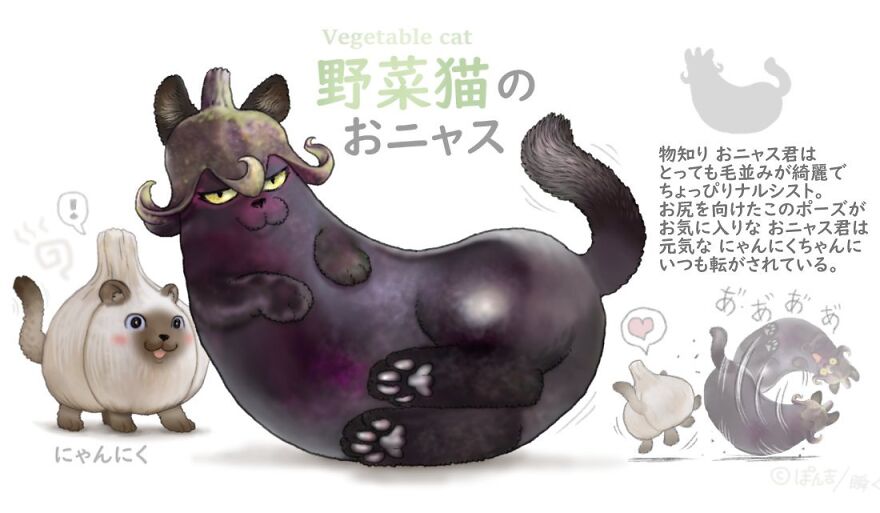 Peanut Walrus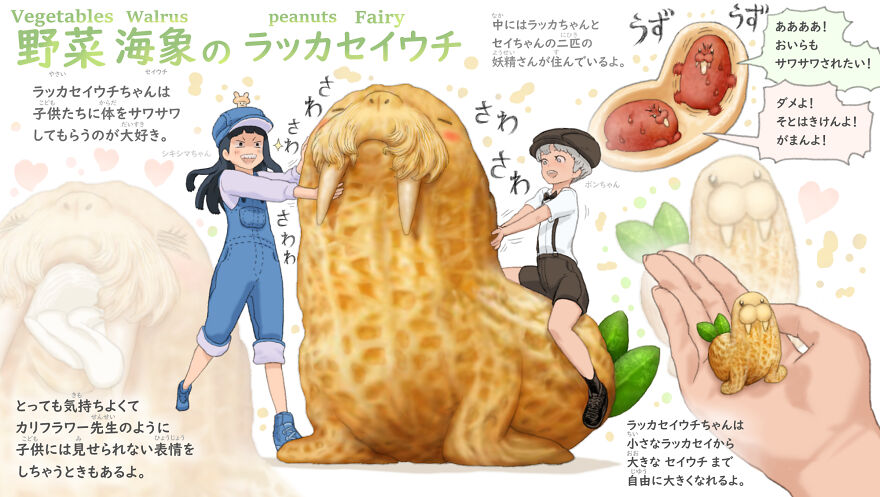 Chinese Chive Honey Badger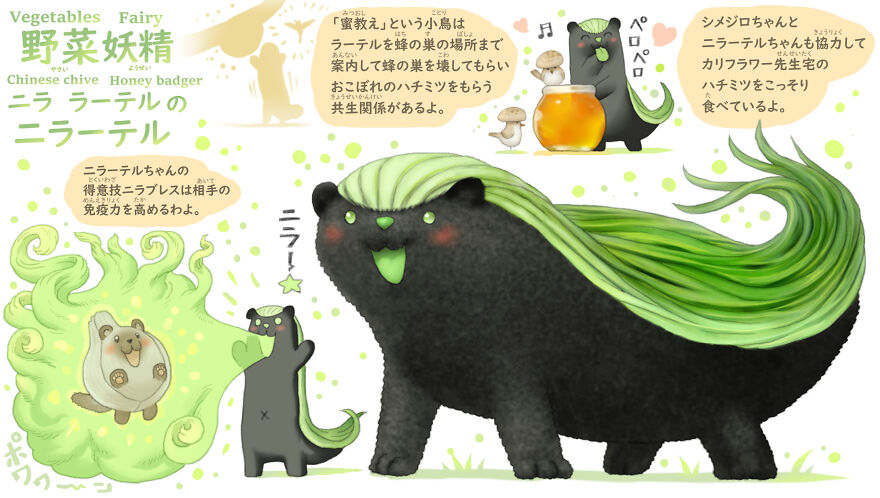 Melon Turtle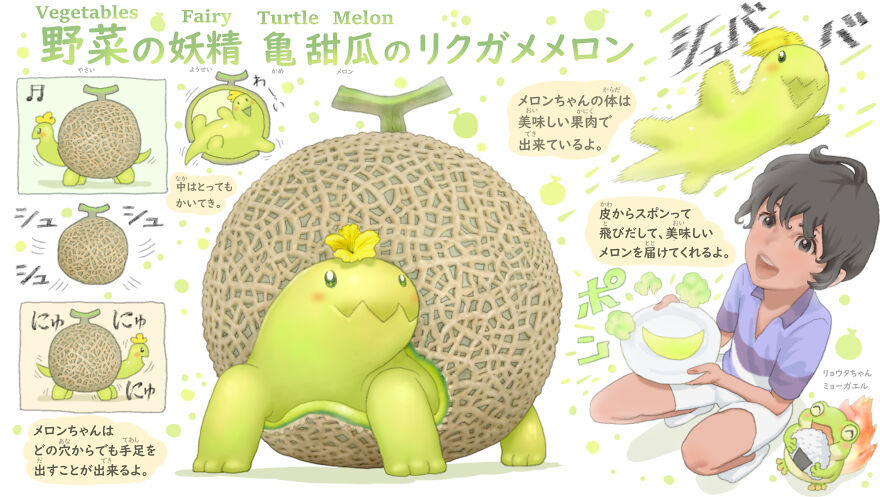 Watermelon Cuttlefish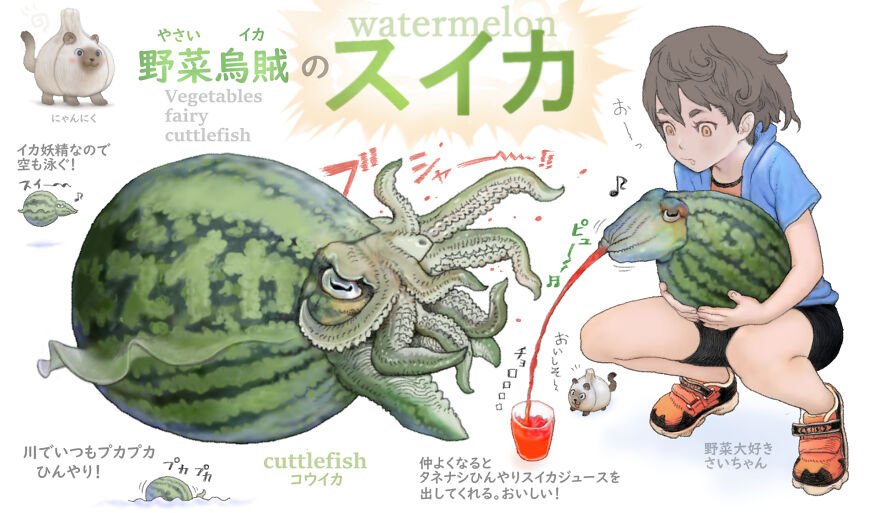 Pumpkin Cat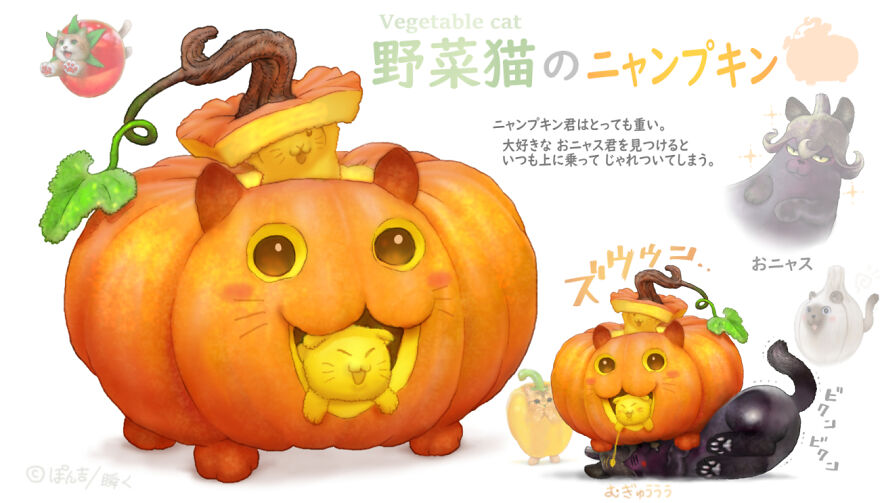 Celery Slow Loris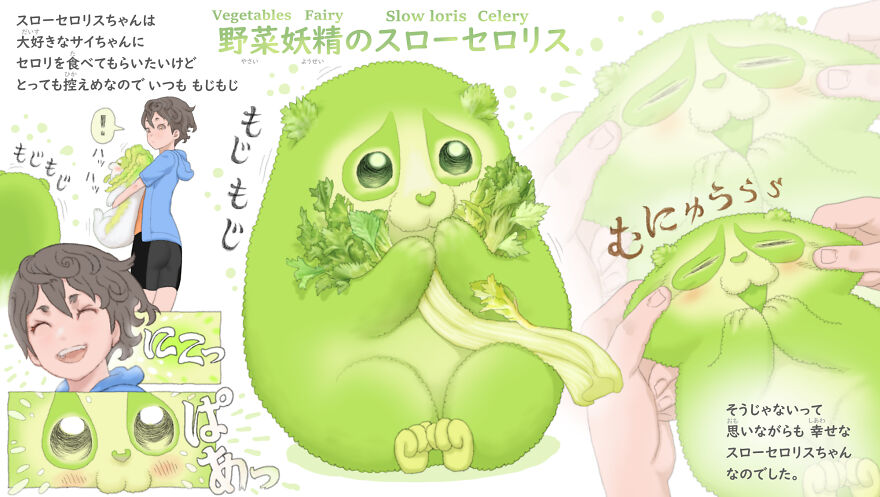 Vegetable Pig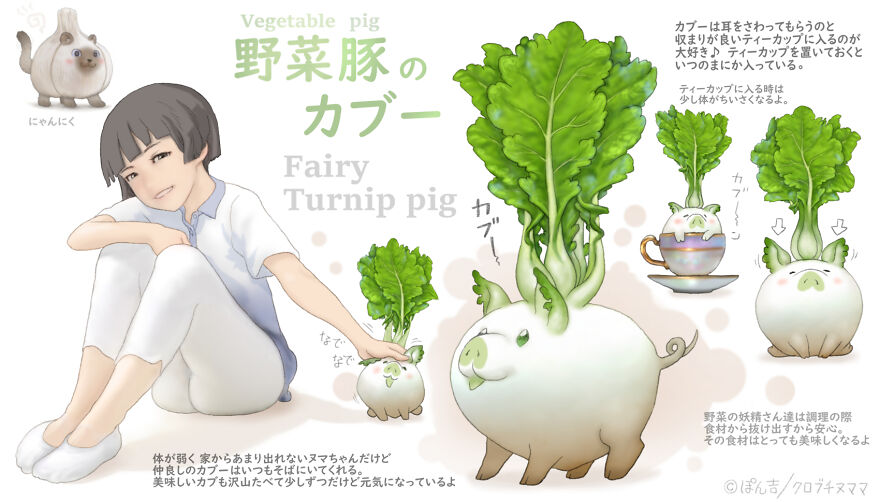 Asparagus Crow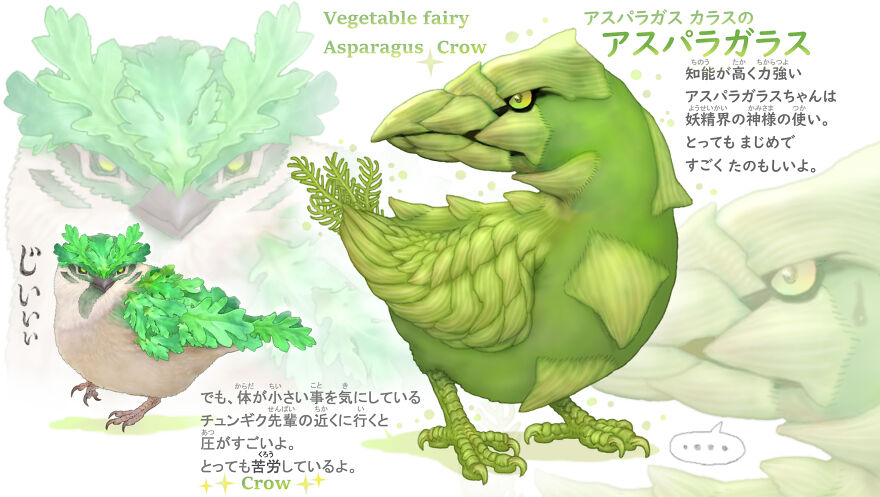 Mushroom Mouse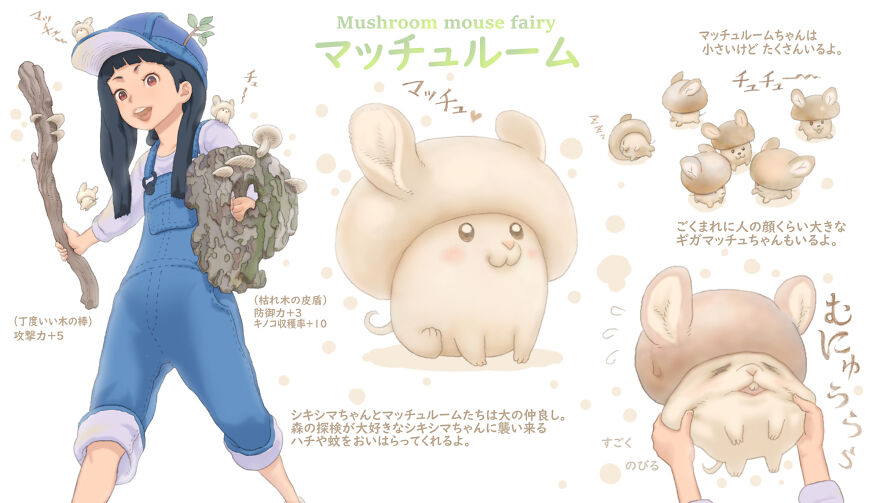 Chinese Onion Muntjac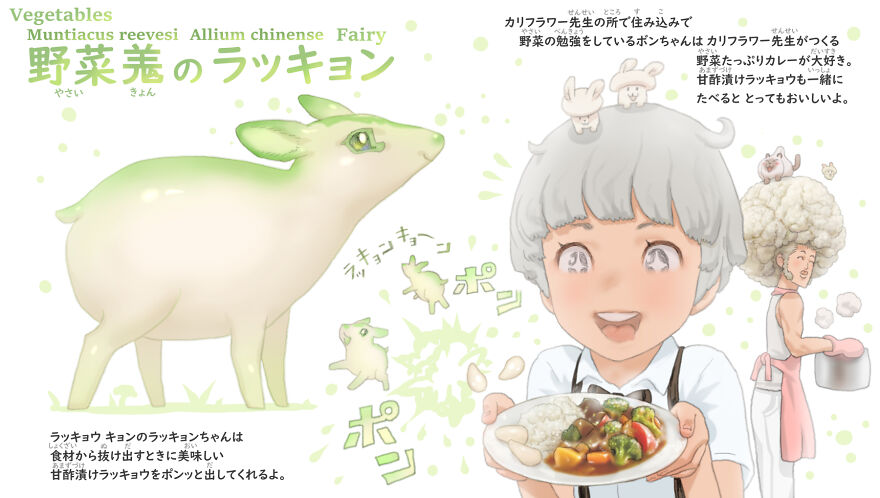 Spring Onion Eel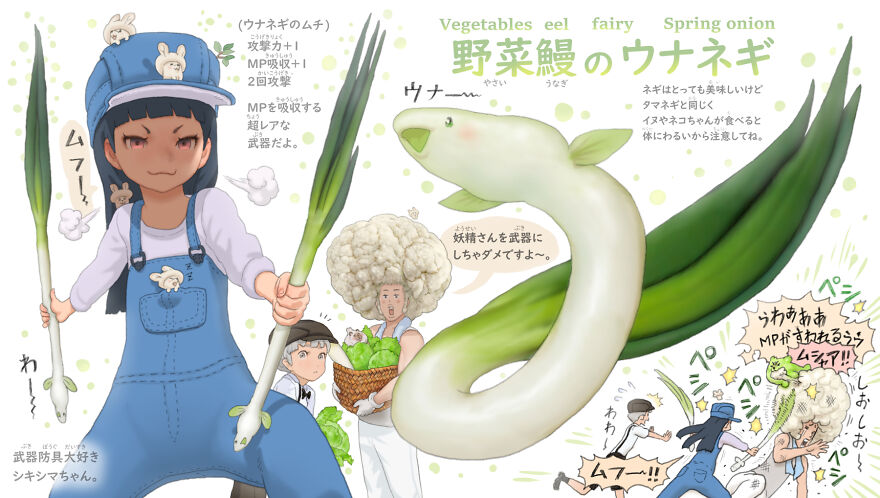 Onion Octopus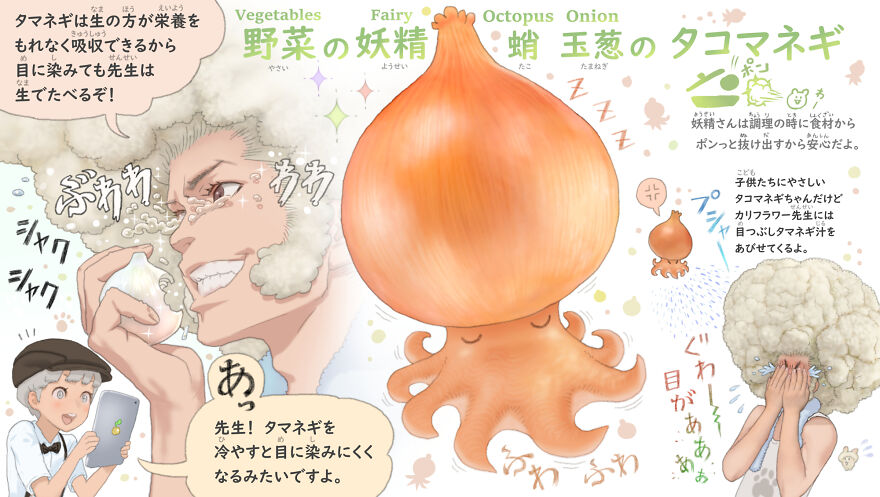 Bitter Gourd Cat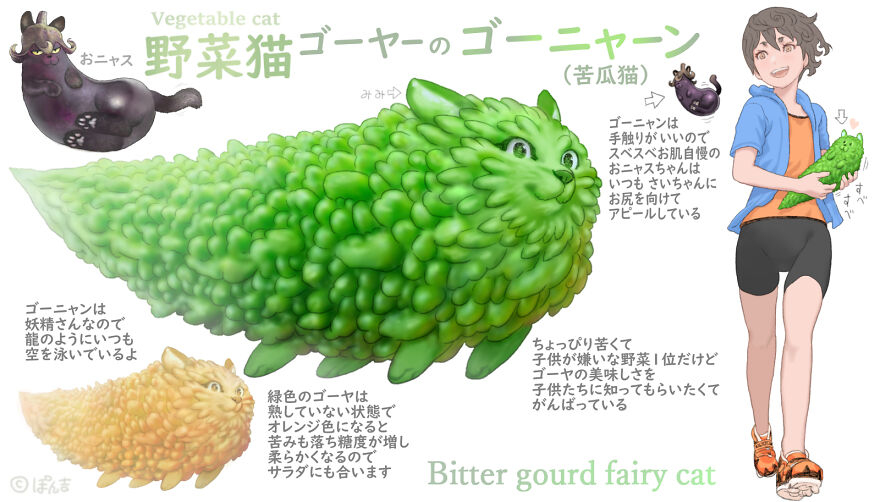 Cucumber Myna