Ikebana Ring: Now You can Wear a Small Bouquet on Your Fingers
Not sure since when, wearing natural elements becomes a trend. Some designer embeds the real flowers within transparent resin so you can carry a bit of natural beauty with you at all times and some designer chooses to put live succulent in the jewelry and you can see them grow when you wear it. And today, there is another nature-blessing design try by Gahee Kang created a DIY flower ring that's inspired by ikebana, the Japanese art of flower arrangement.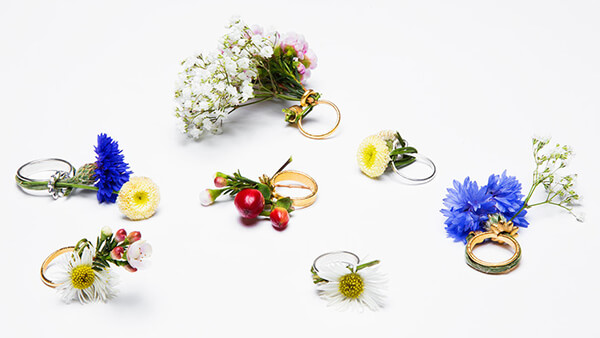 Named as Ikebana Ring, it's a sterling silver accessory that holds blooms you've picked and arranged. Unlike conventional jewelry, the ring itself is pretty boring and plain. However, if you would be able to use different flower, it will be a perfect accessory to complement the season and your outfit. It's easy to adorn this ring. The adjustable band has an open design punctuated by metal loops on either end. You simply thread your flowers of choice through the loops, which also holds them in place. Wound around the band, you'll be wearing a small bouquet on your fingers. Would you like to give it a try? You can get it here if you are interested.