I always have mixed feeling about food art. I have to admit something it is really incredible to see what people can do with food. But no matter how impressive the art is, I still feel a bit sorry for the food itself. For me, food is meant to be eaten.
Like the pie art presented here. I am not sure who would like to cut those pretty looking pies and eat them. Honestly, they just not for eat but display for me.
But Clark-Bojin doesn't seem like agree with my option. Her mission is to show the world that not only can pies go head-to-head against the poshest wedding cakes and fancy-pants desserts on the most discerning buffet tables of the world, but that they can be fun and easy to pull off too!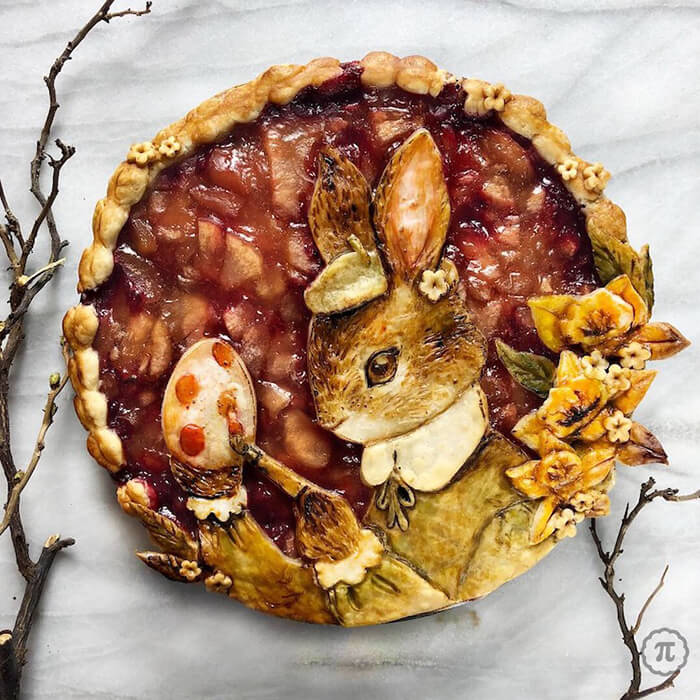 Anyway, from Disney princess pies to moon landing celebration, the talented baker's pie crust design is clearly made with a lot of love and attention to detail. Below are some of her works but you can find more from her archive on Instagram. Aslo scroll down to check out the video about how she creates one of her spectacular Disney Princess pies. (Somehow, after watching the video, these pies will taste like painted paper. @_@)