Incredible Safe House with Movable Wall by Kwk Promes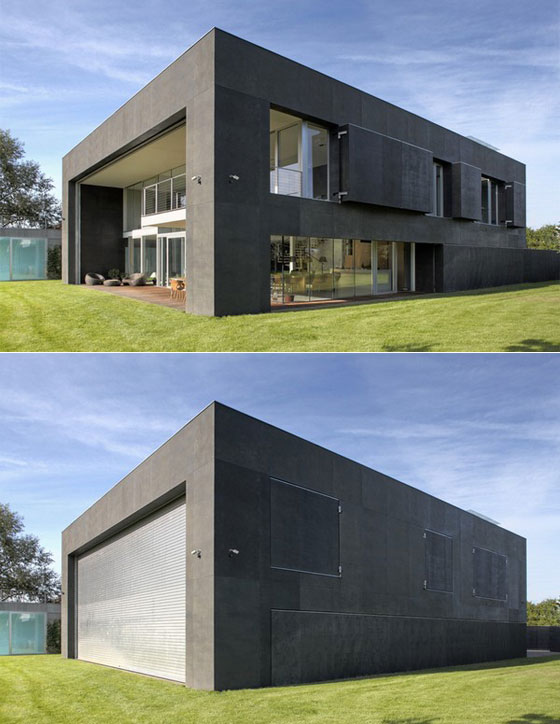 "Safe House" was designed by Kwk Promes Architects and is located in Warsaw, Poland. The aim of the project was to create a two-level "fortress" that would provide a high level of security for the owners.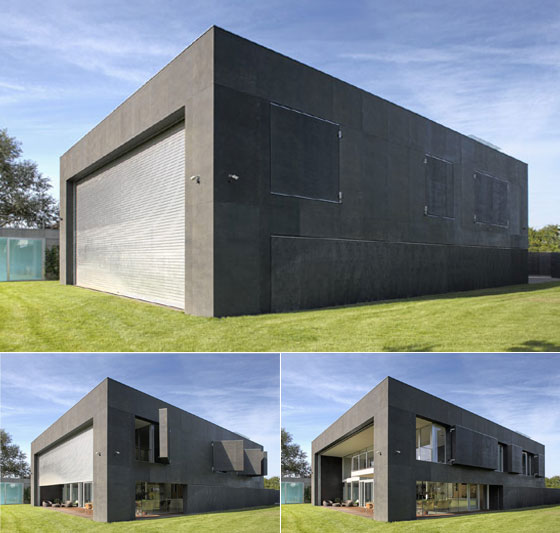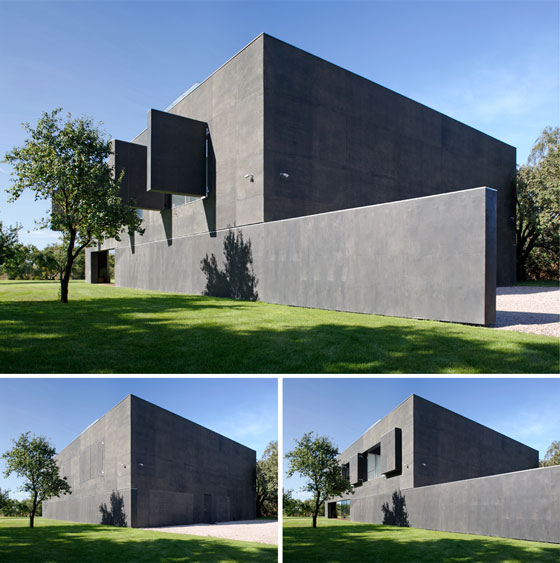 True to its name, the most distinguishable element of the design is the moveable exterior wall components that allow the house to be completely closed to its environment or open and connected to the rural landscape. Other mobile elements include large 'shutters' which essentially are hinging exterior walls ranging up to 3.5m in length. a drawbridge from the upper floor provides access to a roof terrace above the swimming pool. all the moveable components are mechanically operated with built-in electronic engines.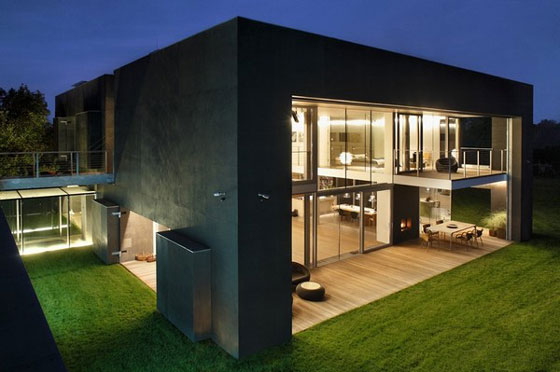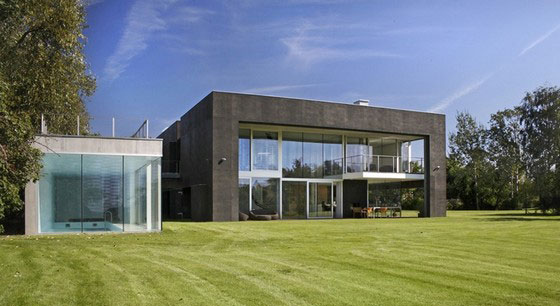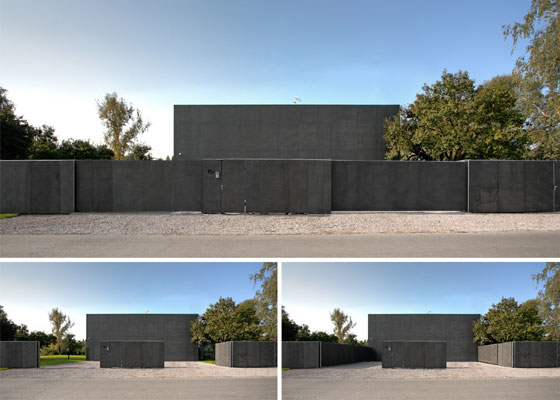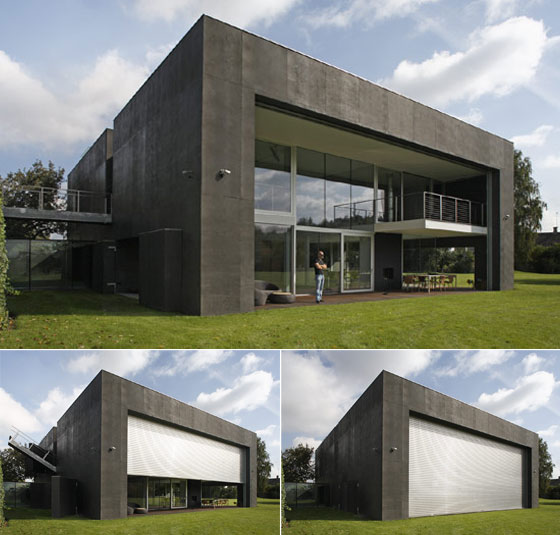 Once the house opens, the interior merges extensively with the garden. Wide glazings behind the movable walls let the building acquire energy during the day, in order to store it at night, when the house is closed. This proceeding repeats every day – the house wakes up every morning and closes up after dusk. Such routine reminds processes occurring in nature – the house resembles a plant in its day and night cycle. [source]