Since the launch of the Apple iPhone, just about everyone has gone tech-crazy over this tiny gadget. Yet, it isn't enough to just own one; instead, you need all the right kind of accessories to go along with it, which includes unusual iPhone cases. There are so many choice on the markets and some designers are not statisfied just change the color and pattern. Sometimes they don't look like an iPhone case at all, other times they just look funny… but always awesome! Here, we rounded up 14 Unique and Stylish Iphone 4 Cases, hoping bring you some inspiration about customizing your special iPhone case.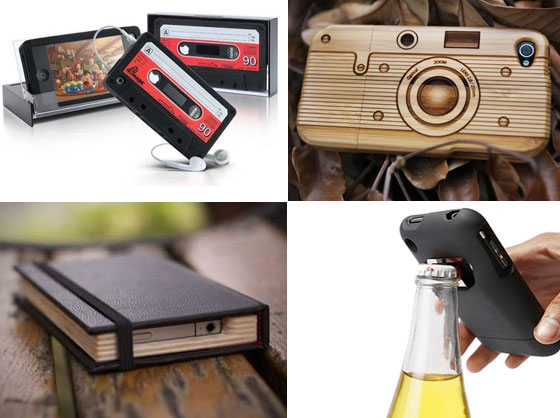 We are a participant in the Amazon Services LLC Associates Program, an affiliate advertising program designed to provide a means for us to earn fees by linking to Amazon.com and affiliated sites.
1. Little Black Book iPhone 4 Case [link]
iPhone 4 case has every little bit of that romantic, old-fashioned feel that you might adore about a Moleskine notebook. But at the same time, it'll keep your iPhone 4 safe and somewhat disguised.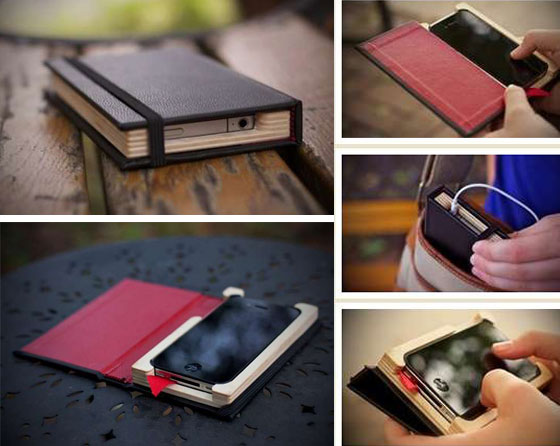 2. Black/Red Silicone Cassette Tape Case for AT&T Apple iPhone 4 [buy on amazon]
Protect your iphone in style with premium Cbus Wireless silicone case. Form fitted design and quality construction will provide the protection your device needs. Keep your iphone protected and looking good with the Cassette Tape Case.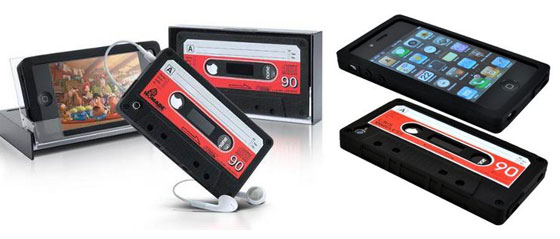 3. iBottleopener Hard Case & Bottle Opener for iPhone 4 [buy on amazon]
Gone are the days when you required normal bottle openers. Now you have party in your pocket because your beloved iPhone goes with you everywhere. You can open a beer bottle while talking on the phone, searching for new apps or playing Angry Birds. It's a great piece of technology that comes with built in bottle opener and protects your iPhone.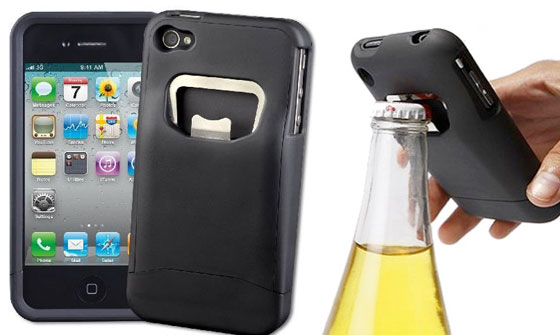 4. Rocking Cell Cases [link]
An iPhone case that turns the iPhone into a piece of rock, which would probably serve as a rugged case that would offer better protection from knocks and bumps.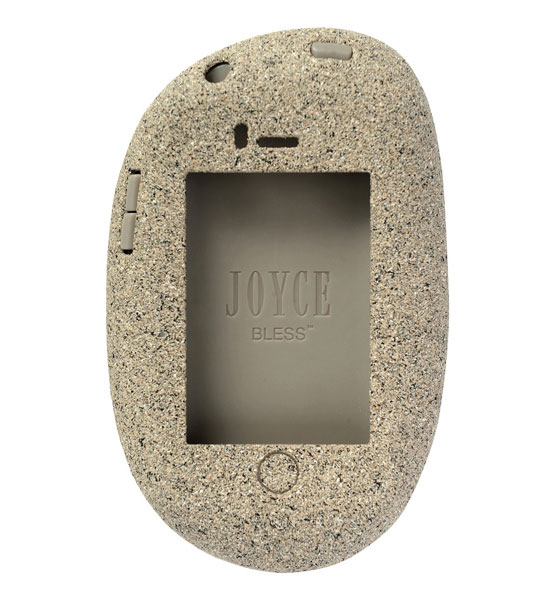 5. Funny Illusion electrical outlet iPhone 4 Speck Case. [discontinued]
Depth: 0.52 inches
Width: 2.5 inches
Height: 4.65 inches
Weight: 2.0 oz.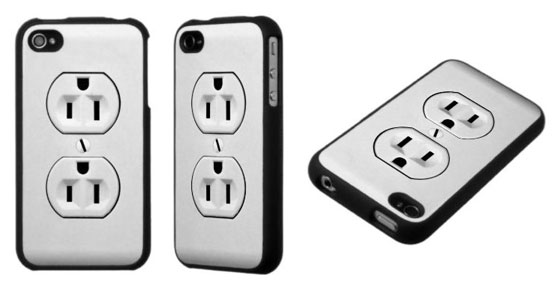 6. Gresso iPhone 4: 200 Year Old Wood Antique Case With 18K Gold Finish [link]
Want a 200-year old accompany your new gadget iPhone 4? Gresso has made one for you! They've made the Gresso iPhone 4 case from 200 year old African Blackwood and finish it with 18K gold. The overall looking is very natural, antique and worth for a collection. However, it might cost you a little high at $3000 a pop.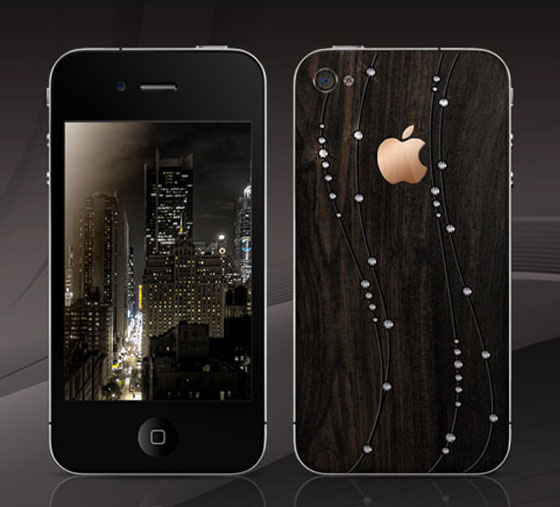 7. Sport Italian Red Car iPhone case [discontinued]
Combining luxury with ultimate protection, this fitted hard plastic case is covered with an easy-to-grip fabric that is richly printed with your favorite design. Pleasing to the touch, this lightweight and durable custom case allows optimal access to all sensors, ports, and controls on your iPhone 4, while offering superior comfort in-hand.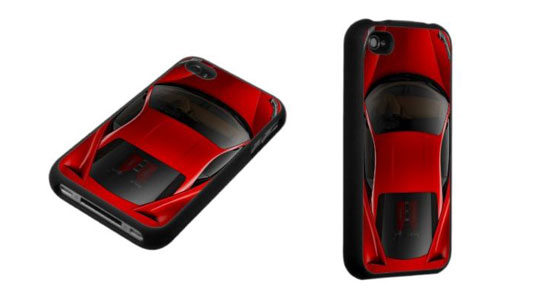 8. iShoes Silicone Case For iPhone 4 [buy on amazon]
Make your Iphone 4 stand out with this new customizable shoelace design. Explore your creativity with your own personal lacing methods. Personalize your own patterns from the simplest lacing to the most complex ones. Share your designs with friends and family.
100% Nature friendly silicone shell protects your iPhone from scratches.
Durable and tear resistant.
Includes 1 decorative color lace.
Front screen protector film with LCD
Cleaner included.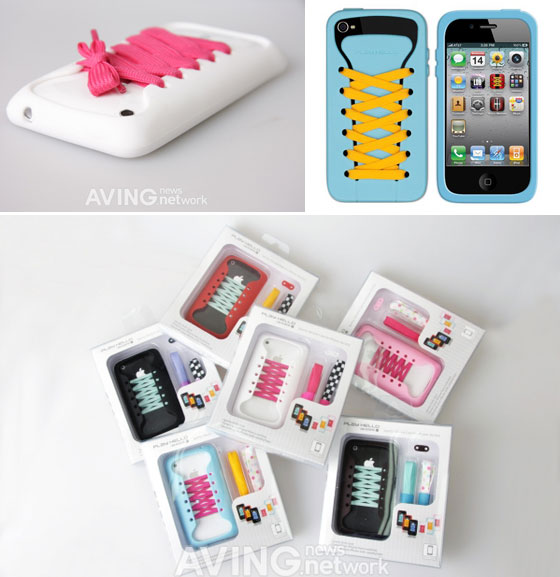 9. Bunny Rabit Silicone Case Skin for Iphone 4 Stand Tail Holder [buy on amazon]
Unique, innovative
Include an iPhone case and a super cute removable furry rabbit tail
Keeps your iPhone safe and protected in style # Allows easy access to all buttons, controls and ports
There could be color difference due to lighting condition and the screen setting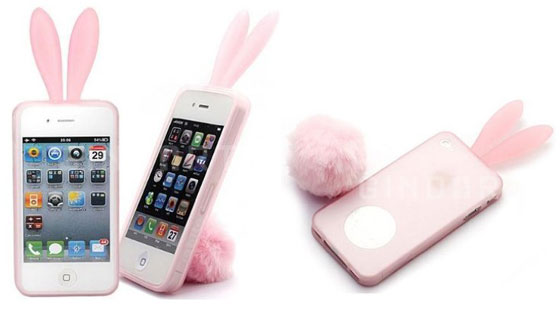 10. iPhone 4 Natural Bamboo Wooden Case [discontinued]
Handcrafted by Natural Material 100% Eco-Friendly 100%. Ultra Slim & Lightweight! 22g Only. Manufactured By The Best Quality USA Industrial Laser Engraving Machine
Specifications:
Length: 4.8″
Width: 2.56″
Height: 0.51″
Weight: 22g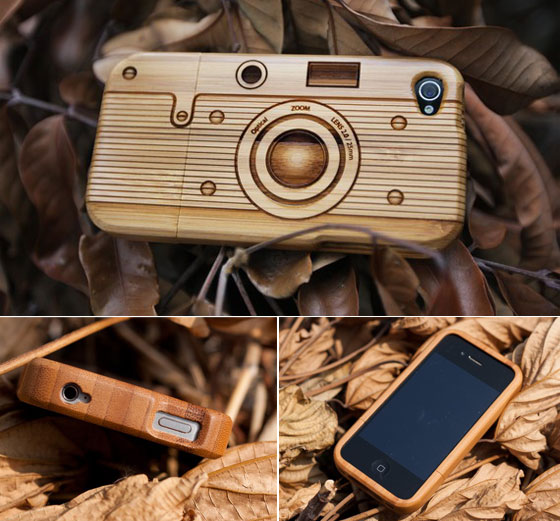 11. Scosche kickBACK Case for AT&T and Verizon iPhone 4 [buy on amazon]
lossy polycarbonate exterior with fexible impact resistant rubber interior
Flexible rubber protects volume and sleep buttons without reducing sensitivity
Open design allows complete access to all connections and controls
Lay on the table design protects screen from scratches
Integrated kickstand for landscape viewing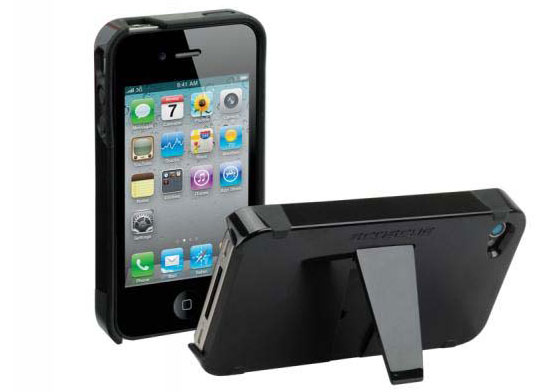 12. Booty Call iPhone Holder- Case and Stand [discontinued]
The Booty Call is a case that also doubles up as stand due to its rather unusual shape and design. This 'ass' case can sit properly on landscape position, but i think it is going to be a bit chunky in the pocket!

13. SmallWorks BrickCase for iPhone 4 [buy on amazon]
Tough, high impact hard case in black for the Apple iPhone 4. Fits Verizon and AT&T versions.
Plays with Bricks™. Compatible with LEGO® bricks.
One piece precision molded ABS build platform with special mini-figure platform on top.
Highly customizable and changeable. Easy to make your own stand.
Preserves access to all buttons and features; case does not block volume and mute buttons, camera lens, flash or dock connector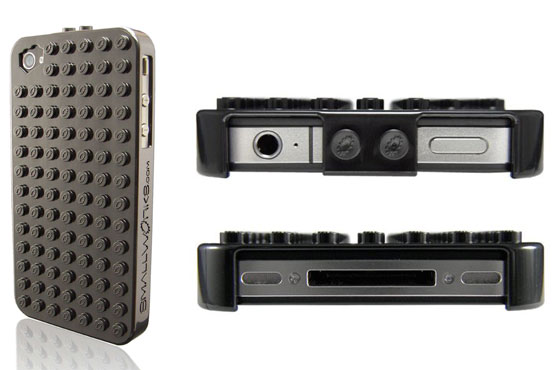 14. Ruggedized Case for IPhone 4 [discontinued]
Designed for the most common problem with hand-held phones…dropping them! Your IPhone 4 is encased in a military grade, patented shock and vibration absorbing structure. Debris and dust are prevented from contacting the glass panels too! All controls and ports are easily accessible. Graphics are laser engraved for durability.