Elevate your indoor BBQ and hot pot gatherings with the CIARRA Portable Range Hood — an ingenious solution that seamlessly combines efficiency with portability. From the kitchen to your living room, event space, RV, or camper, this mini range hood is your essential companion for every culinary adventure. Enjoy the freedom of group cooking without the hassle, thanks to its compact design that effortlessly saves space. CIARRA ensures a clean, safe, and convenient cooking experience, featuring easy-to-clean filters, two-speed control, and compatibility with various cooking appliances. Unleash the power of efficient ventilation with CIARRA—where convenience meets culinary excellence. [buy on amazon]
Portable Perfection:
From the kitchen to the living room, event space, RV, or camper, CIARRA's mini range hood is your essential companion for every gathering. Its lightweight and portable design brings a sense of freedom to group cooking, making it perfect for hot pot BBQ sessions in the living room or restaurant.
Space-Saving Marvel:
With its compact design, CIARRA's mini range hood not only provides effective ventilation but also saves space. Enjoy the convenience of cooking together without the need to rush around, whether you're in an RV, camper, or your living room.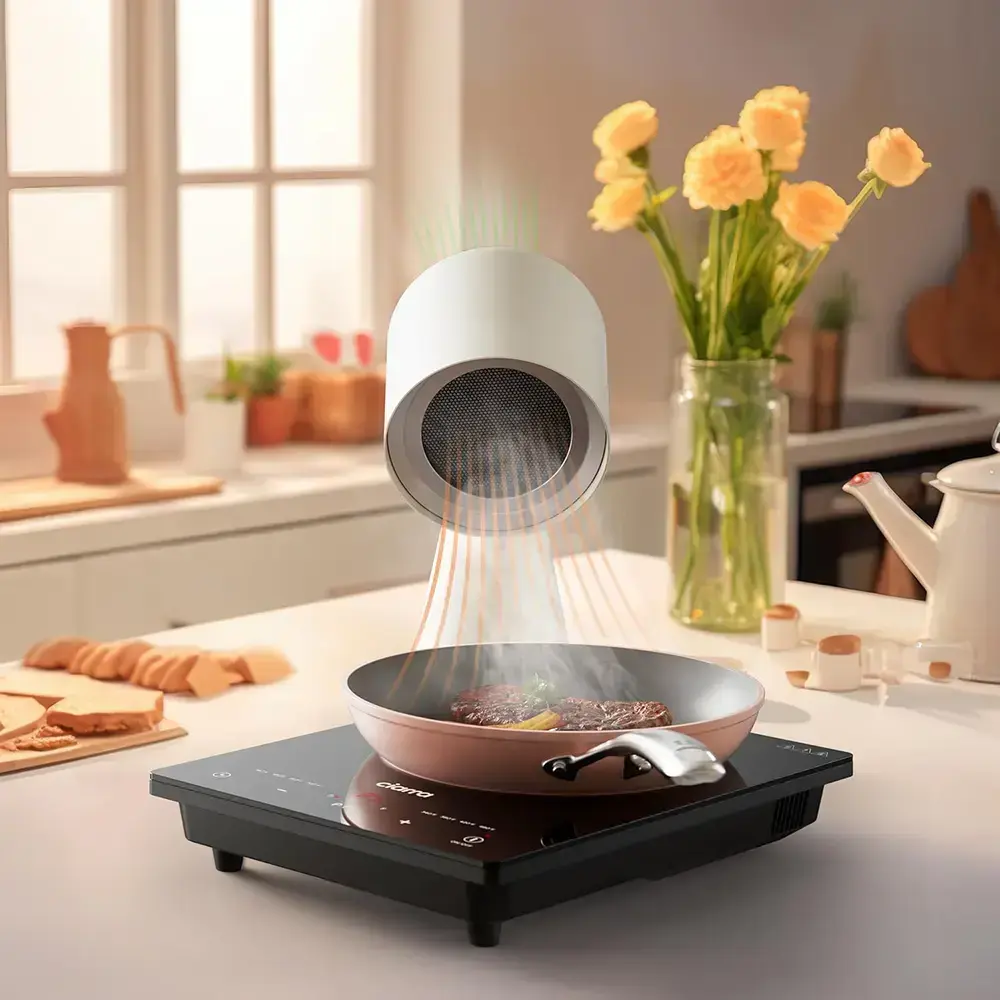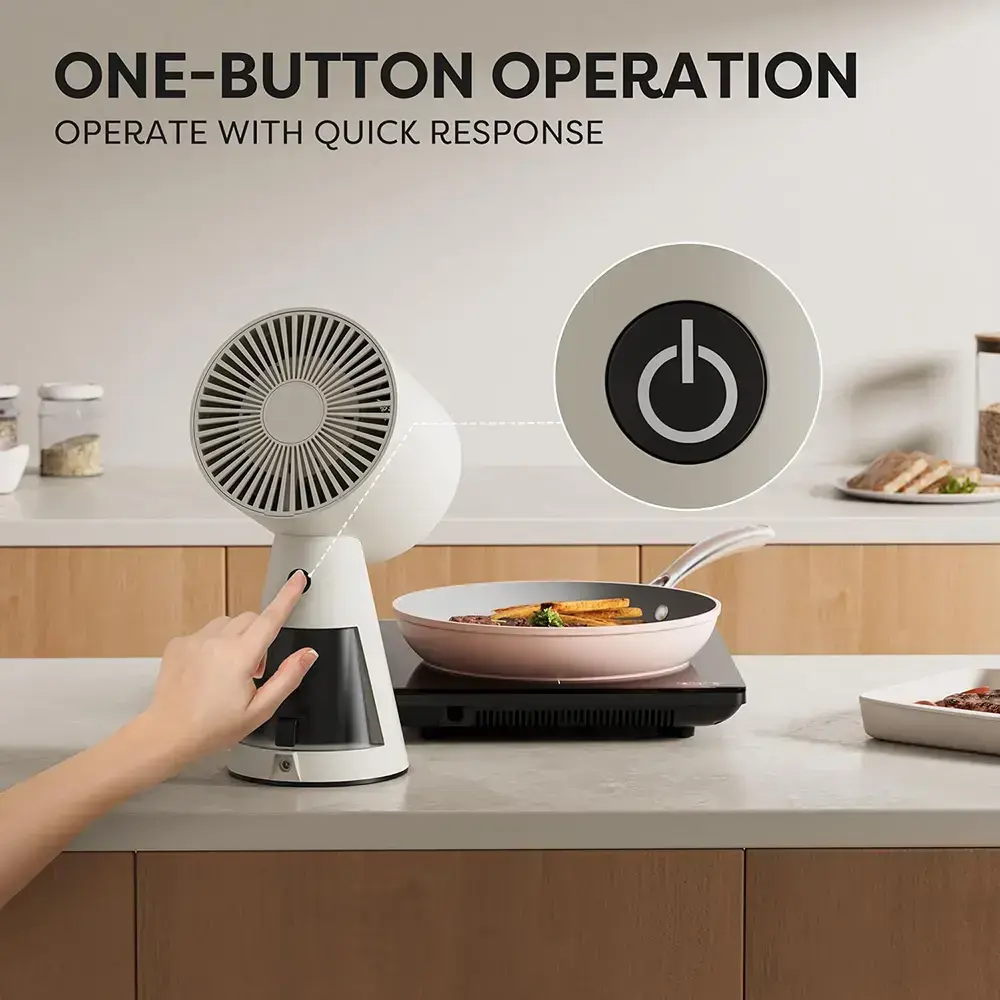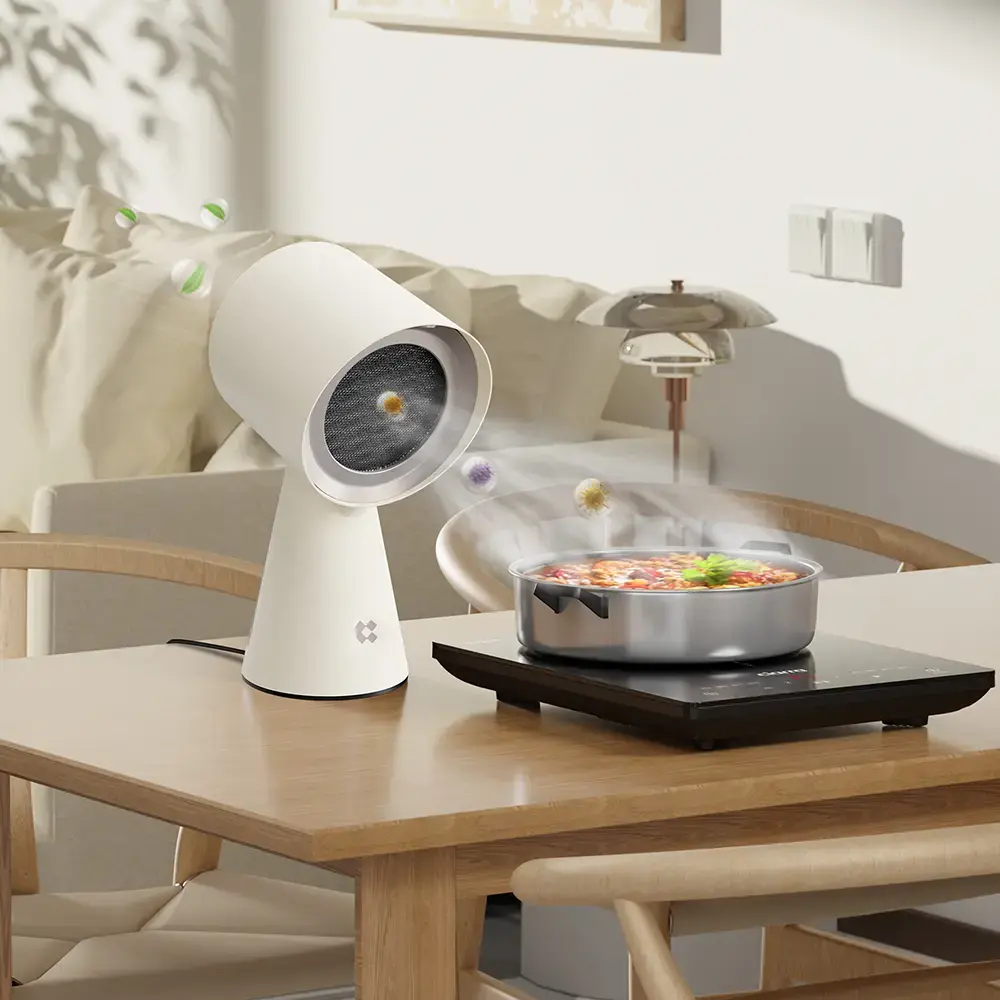 Effortless Cleaning:
Equipped with dishwasher-safe polymer and aluminum filters, CIARRA ensures the easiest purification process. The upgraded recycled ABS material guarantees easy stain removal, simplifying maintenance for your cooking space.
Two-Speed Control:
Tailor the airflow and noise level to your cooking needs with CIARRA's two-speed settings. Enjoy flexibility and control in adjusting ventilation for various culinary creations.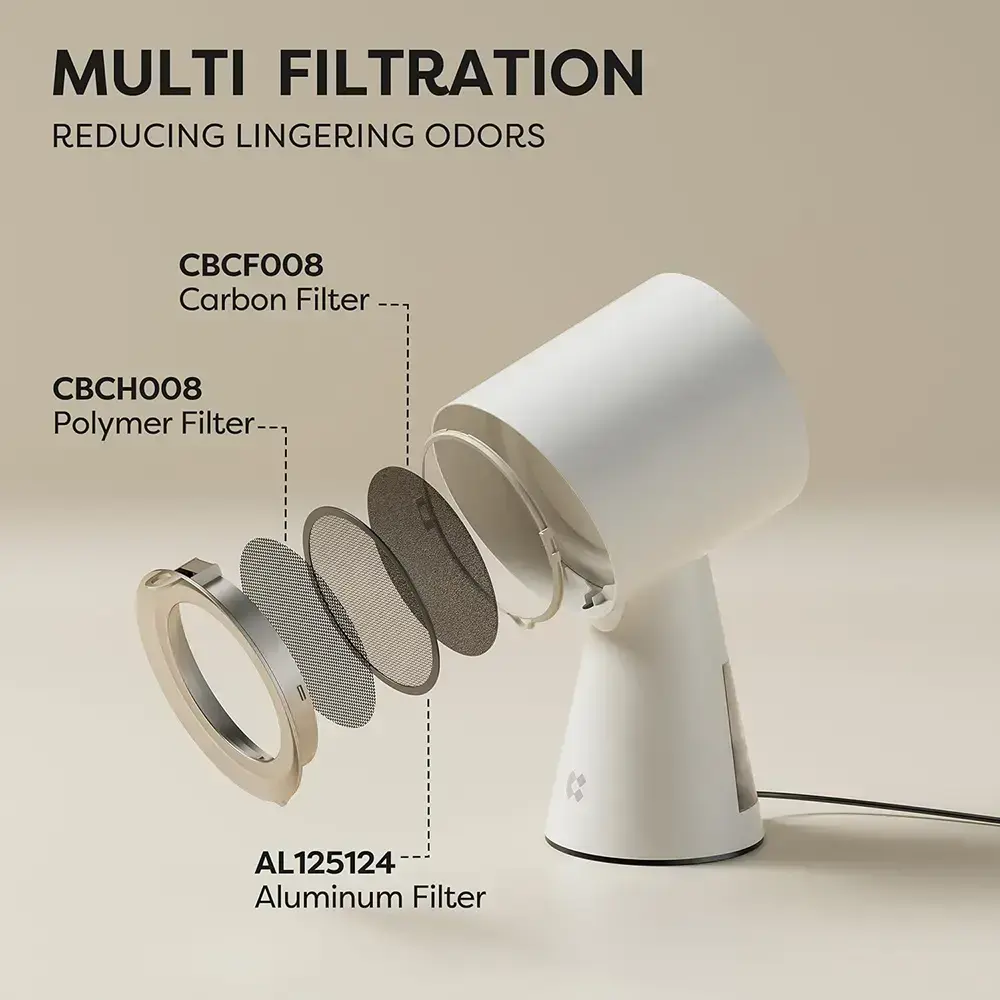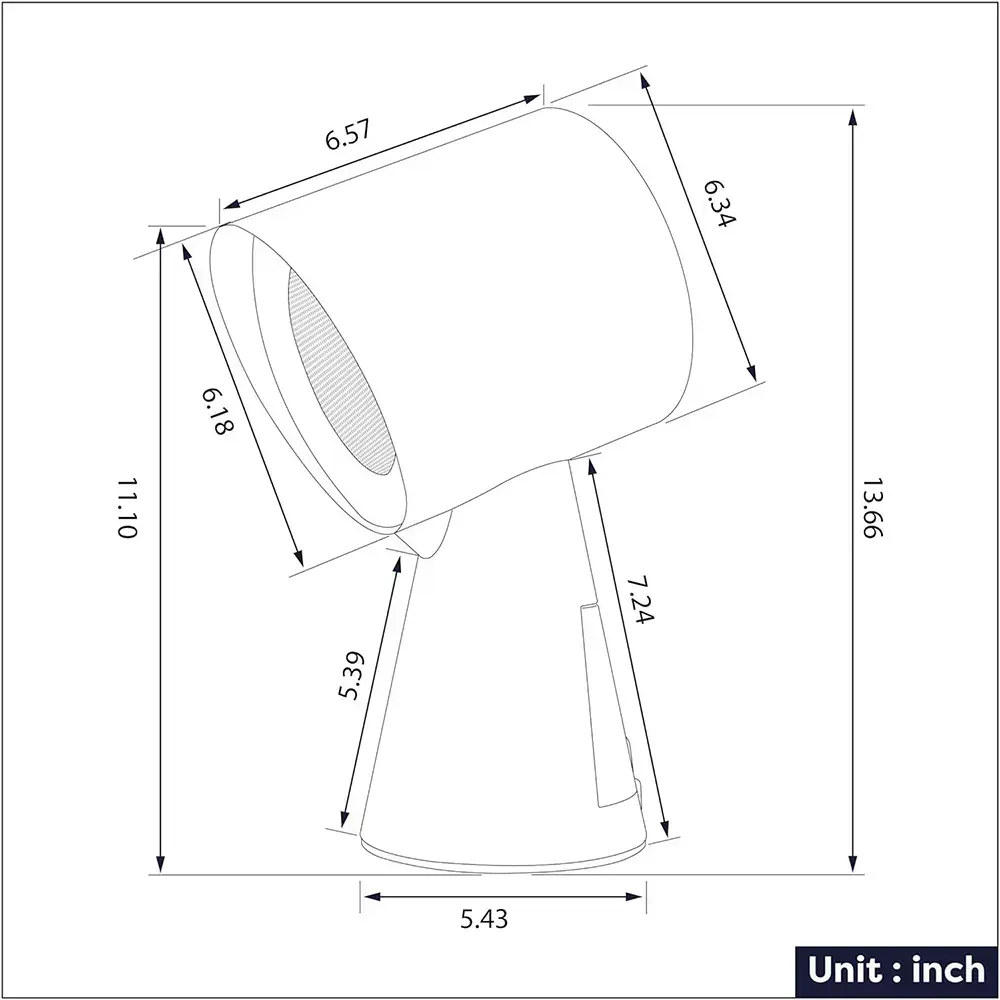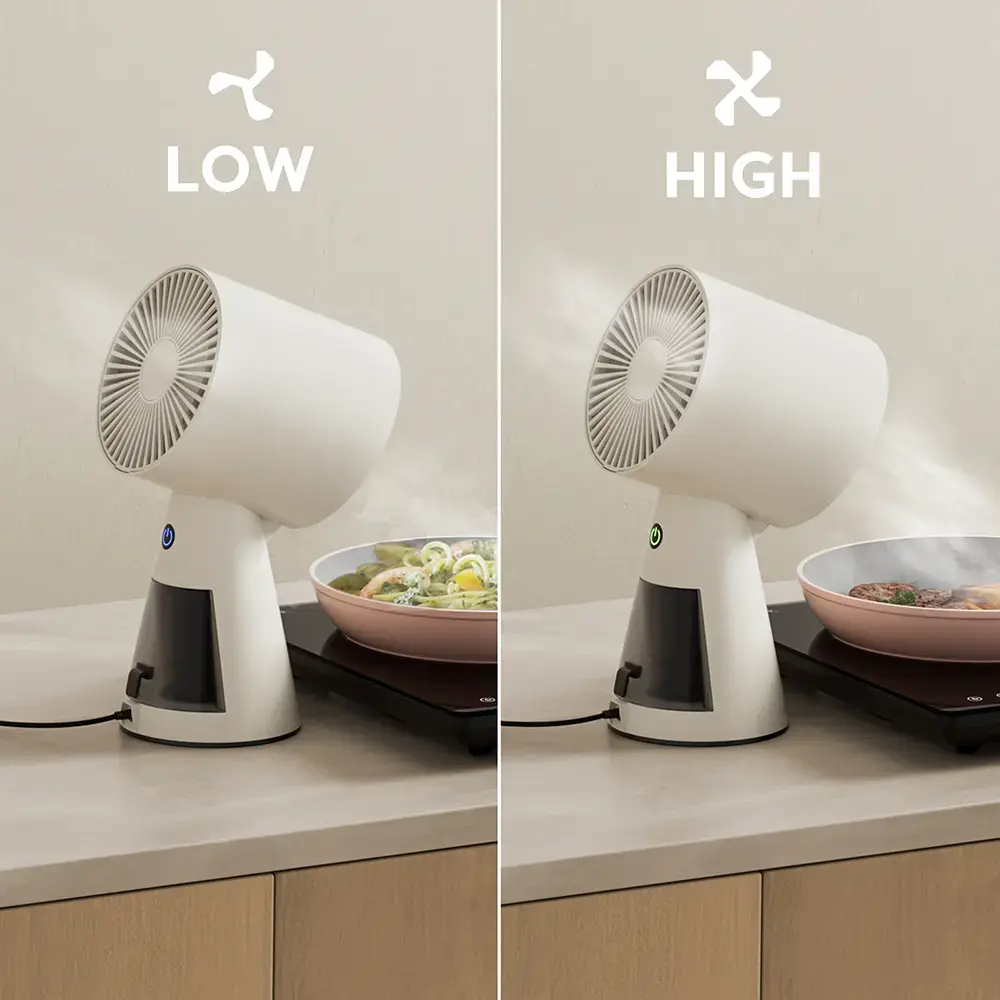 Safety First:
Ensure the air inlet is within 10cm of the cooking surface of other appliances. CIARRA is recommended for use with induction cookers, electric grills, and electric heating cookers. Avoid open flame cooking to prevent damage and fire hazards.
Efficient Filtration:
CIARRA's range hood filters cooking oil fumes through three layers before venting them from the air outlet. Experience clean and harmless smoke, discharged into the room for a seamless cooking atmosphere.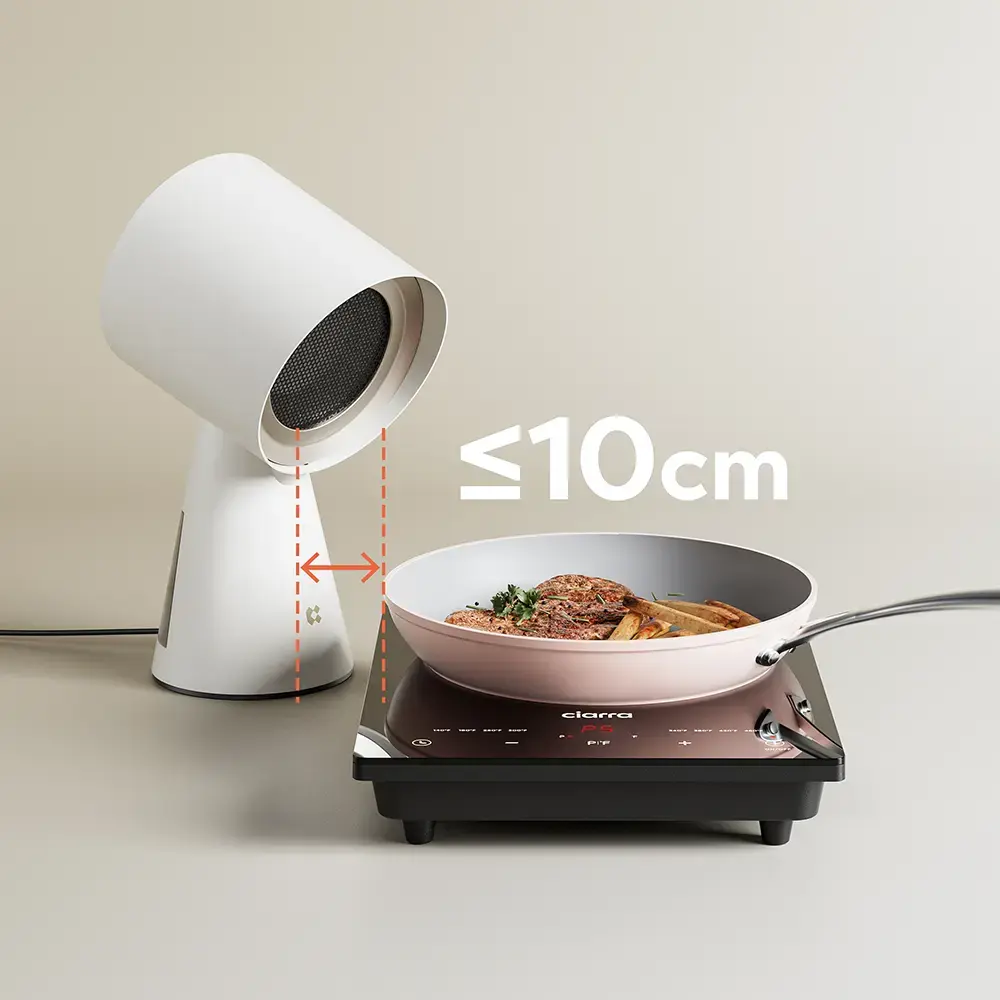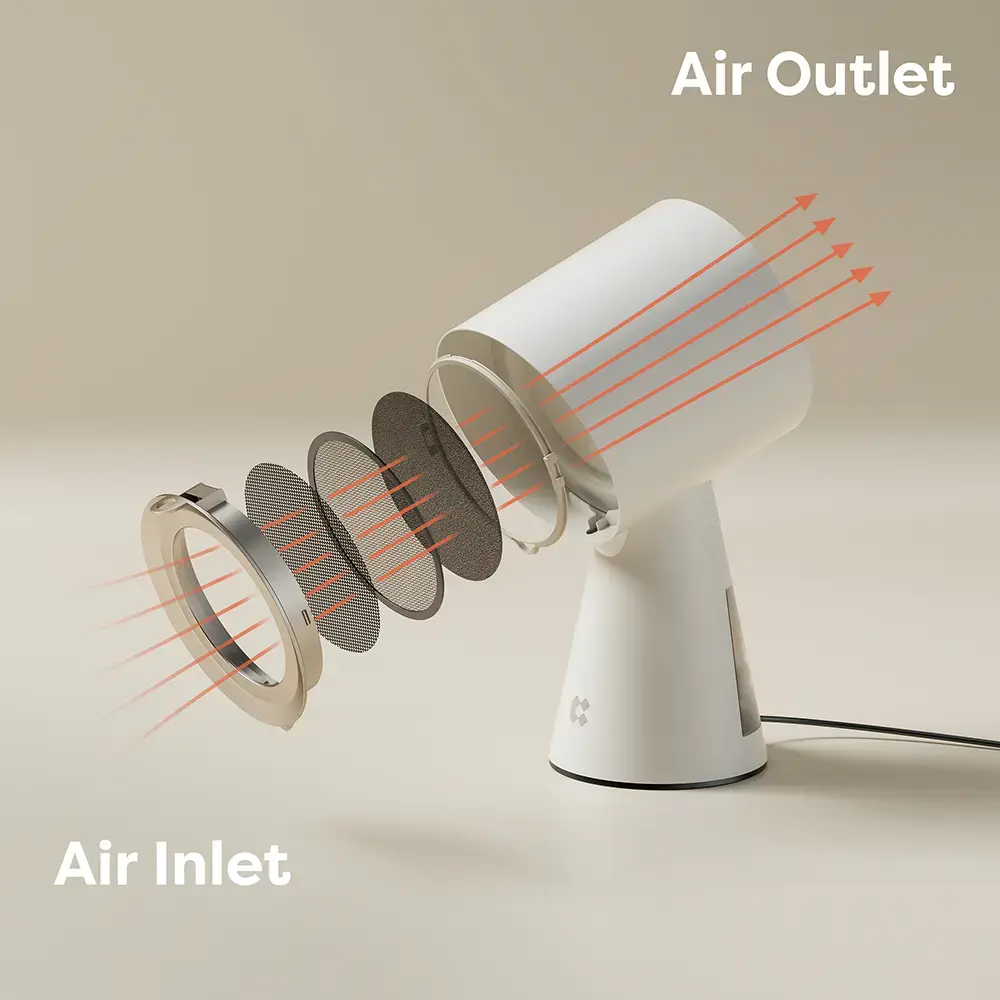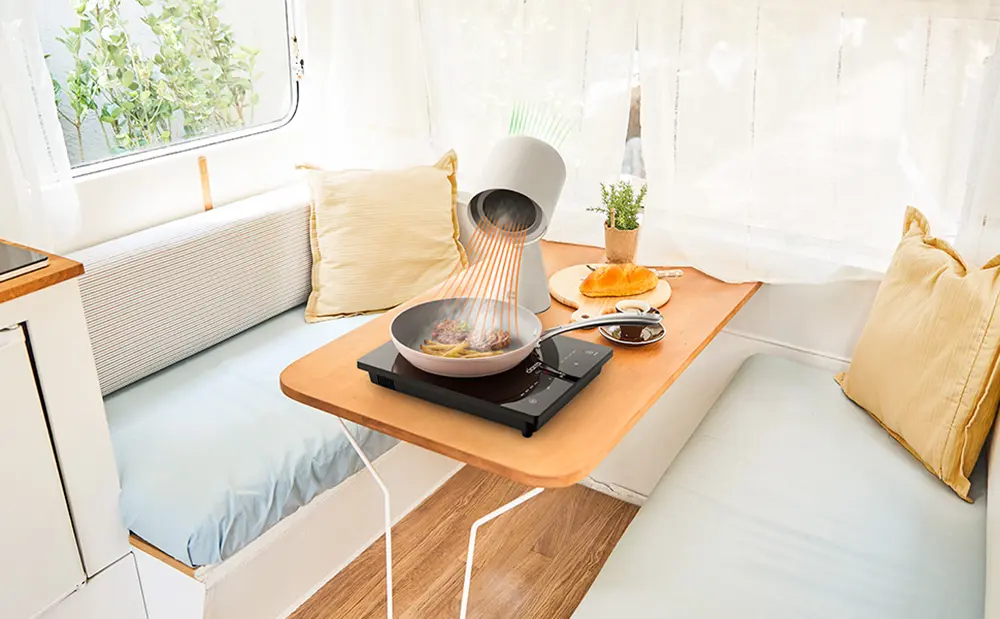 Product Specifications:
Voltage: 100V-240V
Motor Power: 36W
Noise Level: 65dB
Weight: 2.97lb
Dimensions: 6.3 (W) x 6.3 (D) x 13.5 (H) inches
Compatible Filters:
CBCF008 Carbon Filter
AL125125 Aluminum Filter
CBCH008 Polymer Filter
Elevate your cooking space with CIARRA's Portable Range Hood—where convenience meets efficiency.
We are a participant in the Amazon Services LLC Associates Program. If you make a purchase, Design Swan may earn an affiliate commission. Please read our disclosure for more info.