Montreal-based artist Raku Inoue (previous) never stop his exploration of crafting various insect sculptures using an assortment of freshly-cut blooms. In this ongoing series, "Natura Insects", Inoue delicately crafts floral arrangement and transforms the earthy creatures into ethereal works of art.
Besides blooms, leaves,, pedals and even the tree barks are used to create the delicate components of stag beetles, butterflies, and other insects. It should be noted, all the creatures are crafted using natural materials and without any digital processing.
When asked why use flower to sculpt insects, Inoue mentioned "By crafting the insects out of an alluring assortment of colorful flowers, I can alter the connotations attached to my subjects. Viewers are able to shed their pre-conceived perceptions of bugs as creepy-crawly creatures and, instead, view them as unique and aesthetically fascinating fauna."
If you'd like to see more of Inoue's floral arrangement work, you should definitely pay a visit to Inoue's Instagram page.
h/t: mymodernmet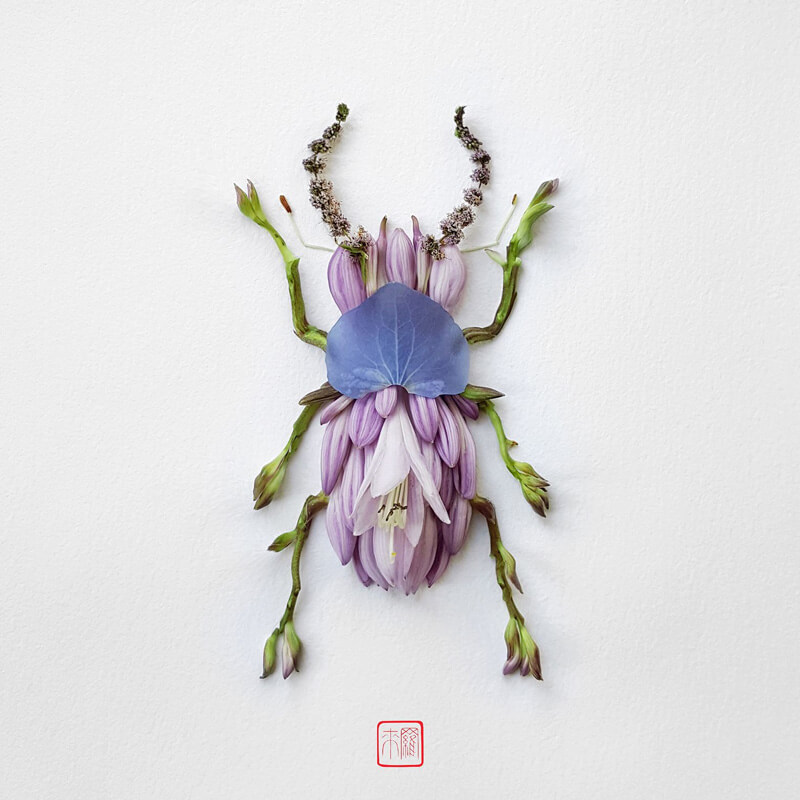 Stag Beetle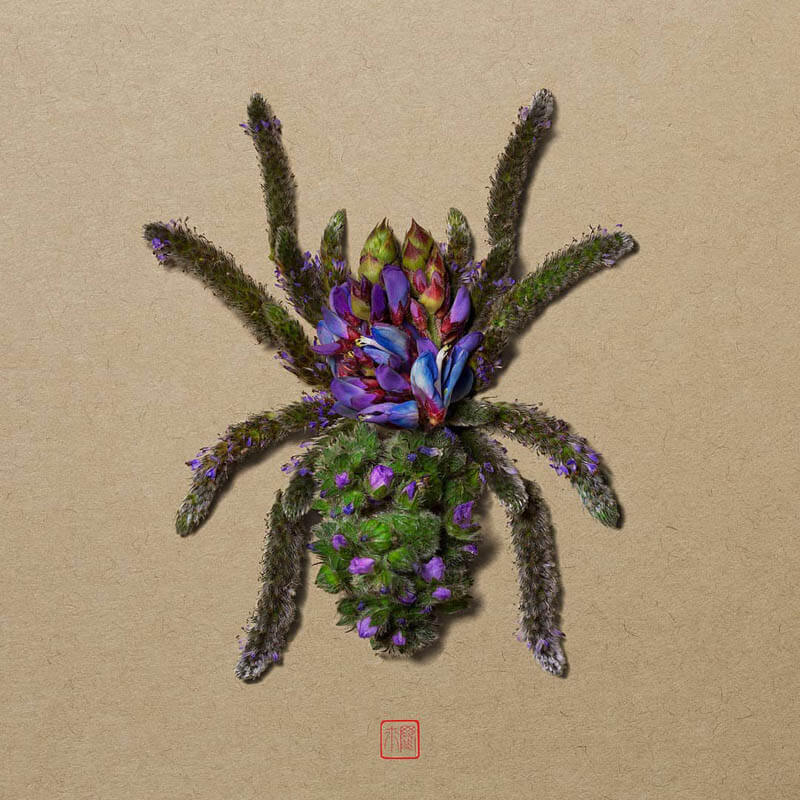 Cotztetlana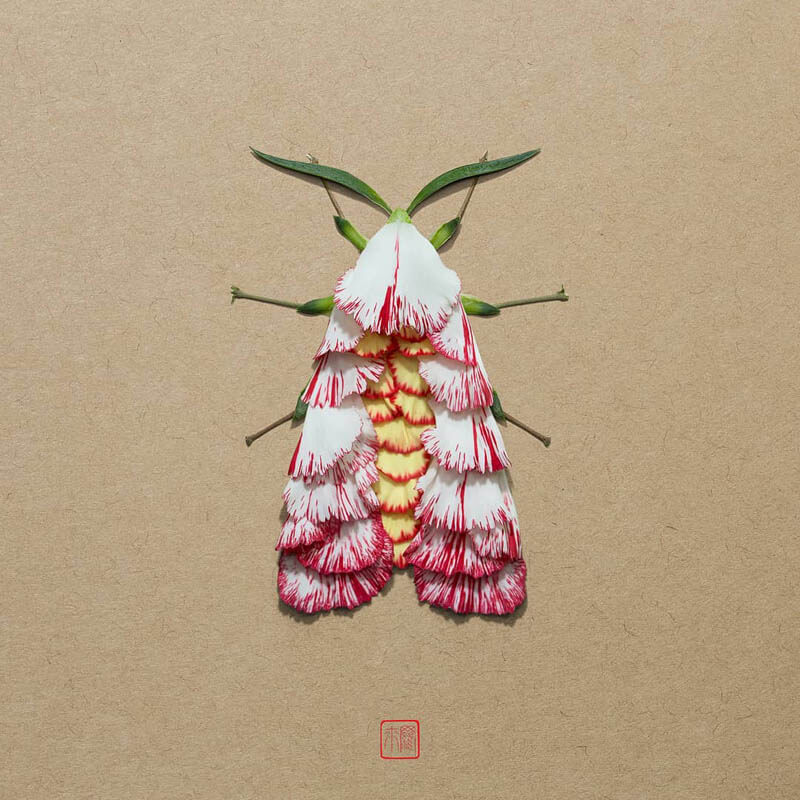 Mexican Tiger Moth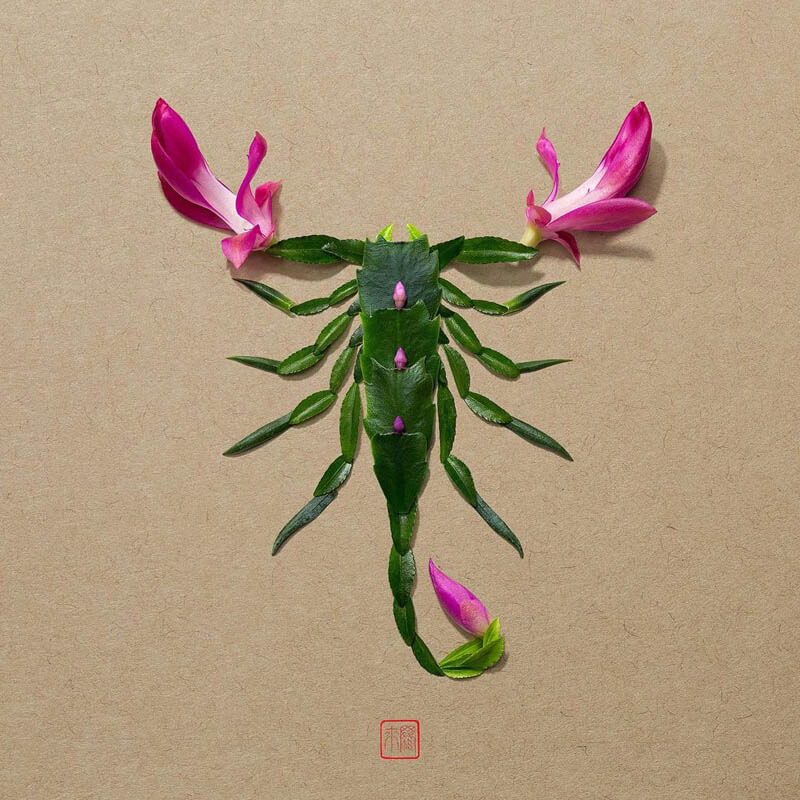 Scorpion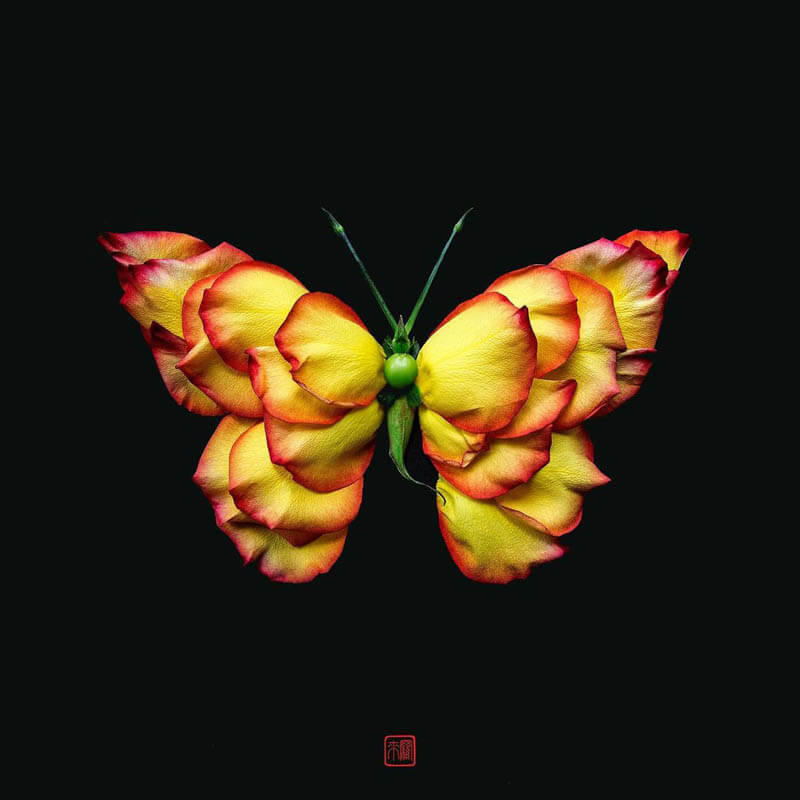 Butterfly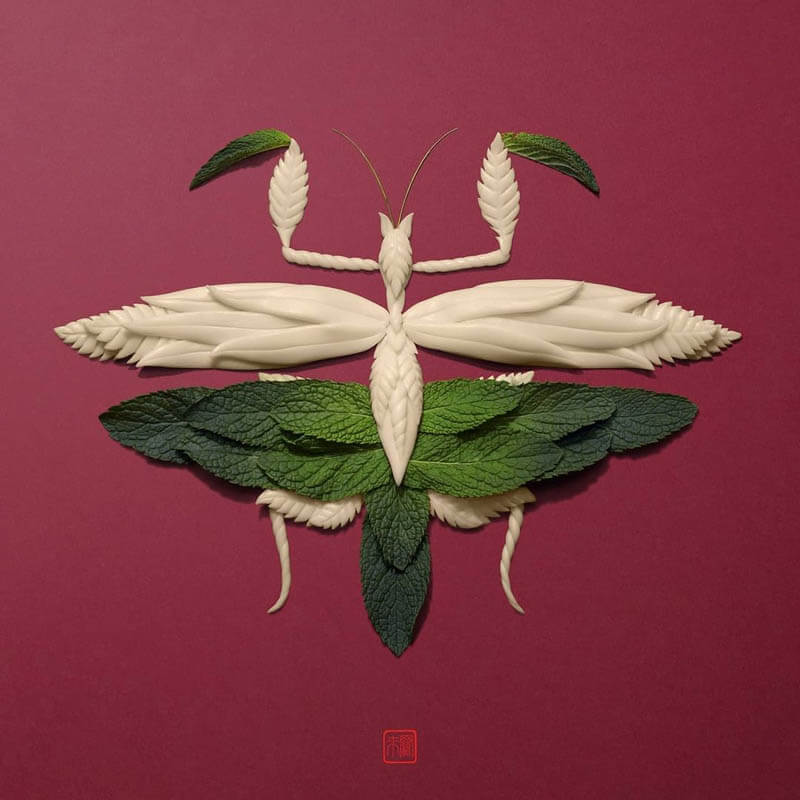 Chocolat-blanc-à-la-menthe-religieuse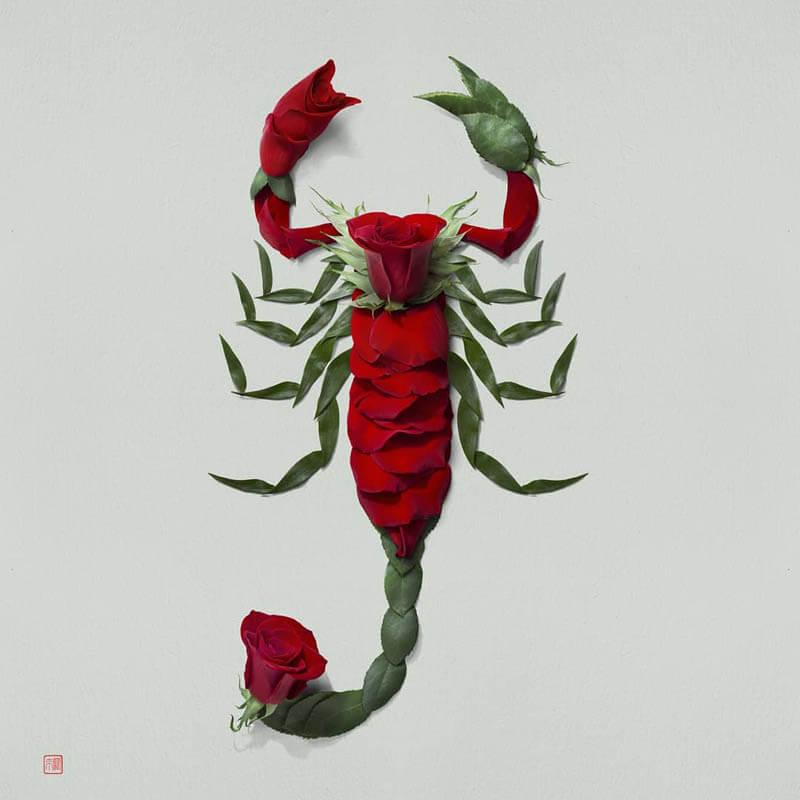 Rose Scorpion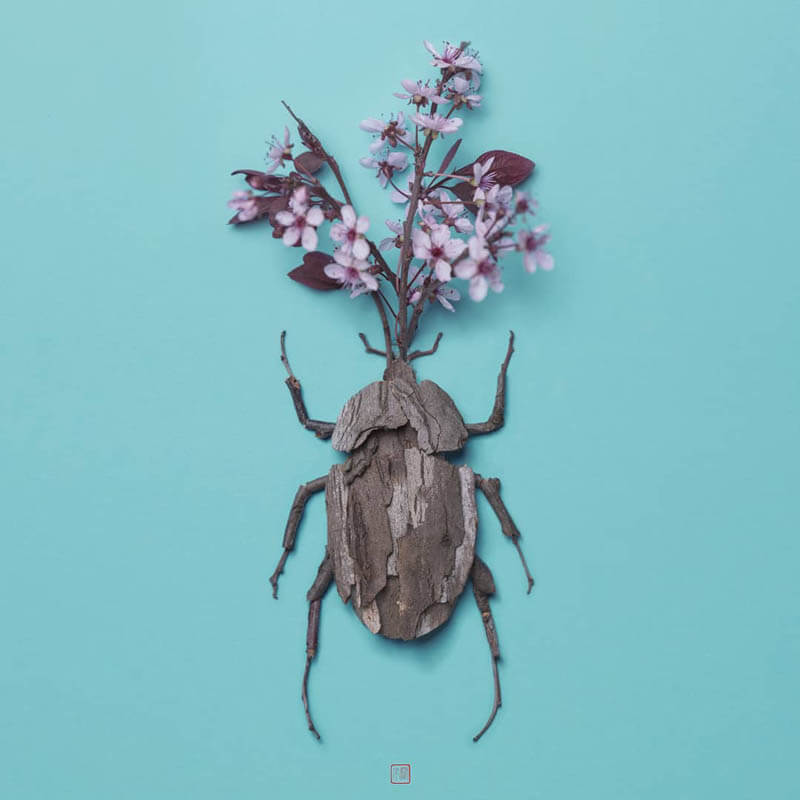 Spring Beetles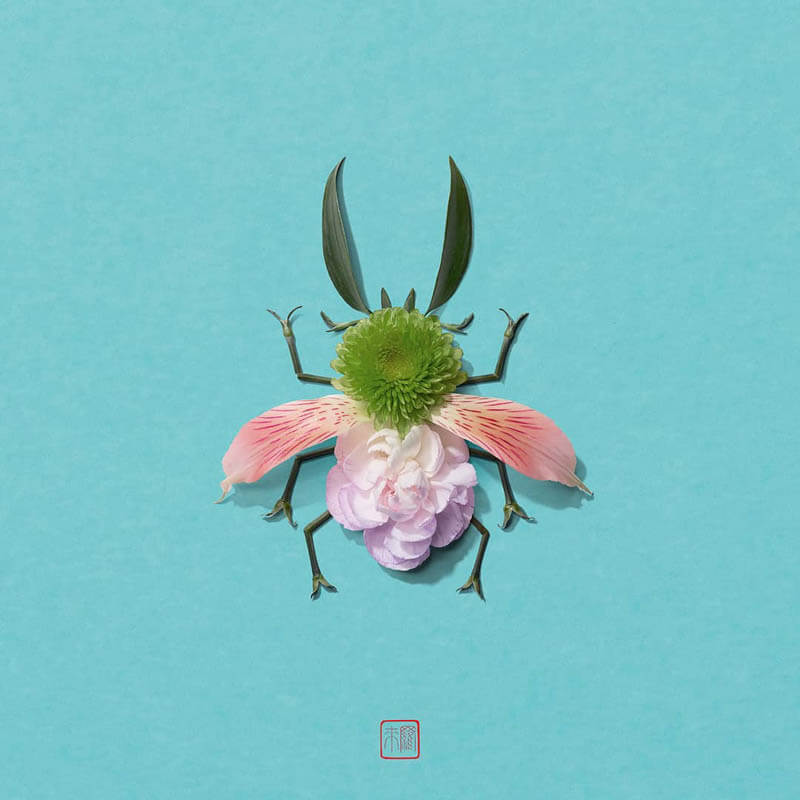 Baby Kuwagata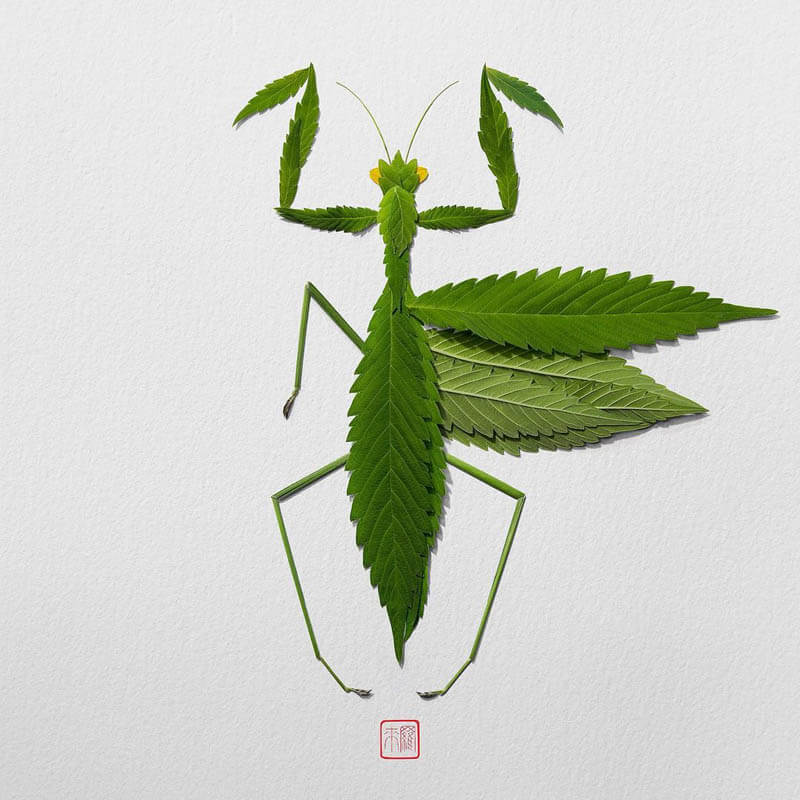 Mantis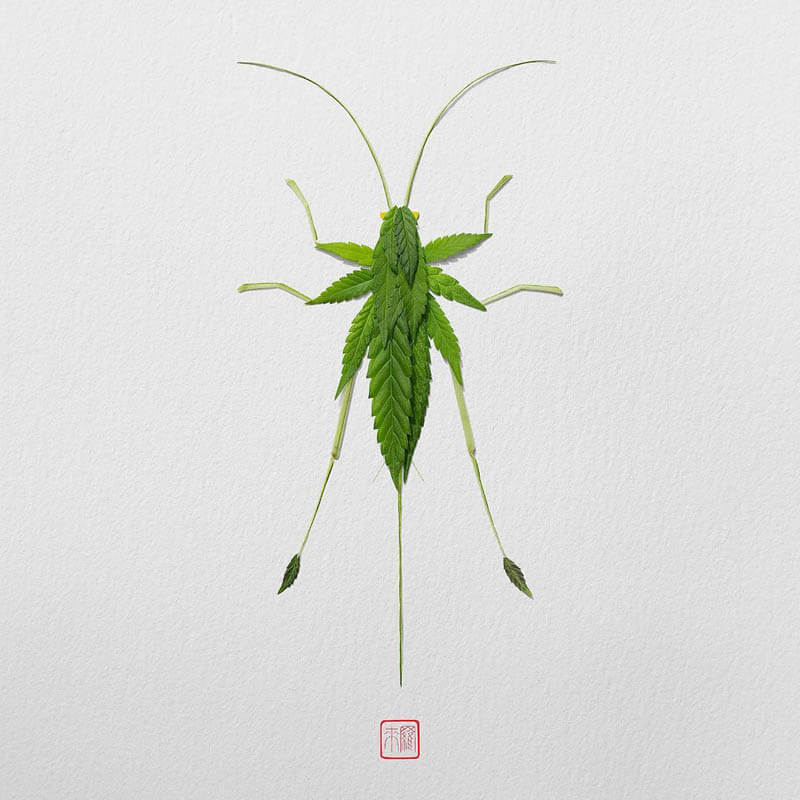 Cricket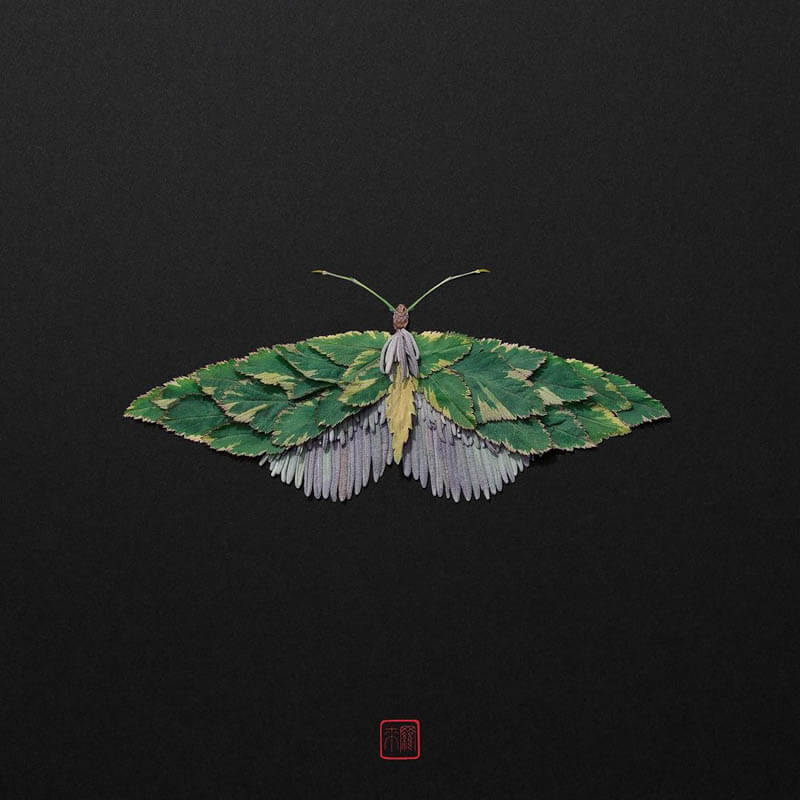 Moth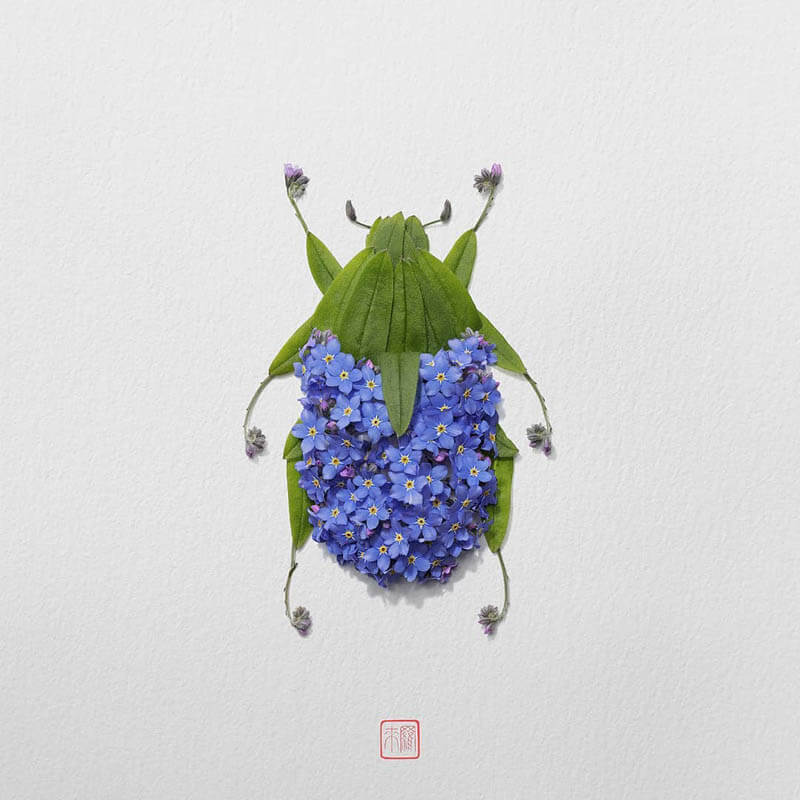 Jewel Scarab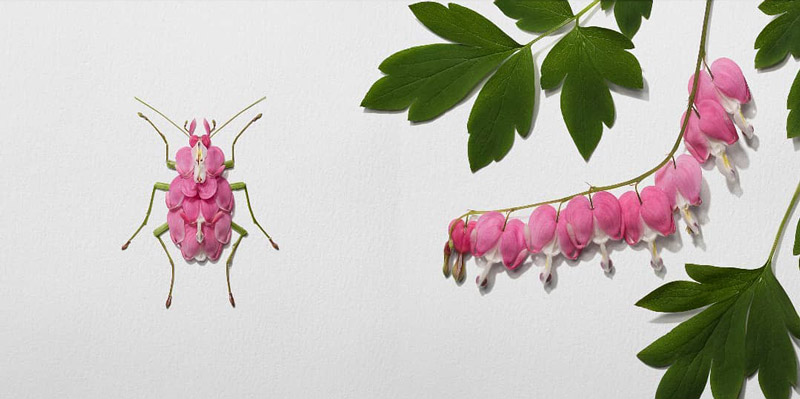 Bleeding Heart Beetle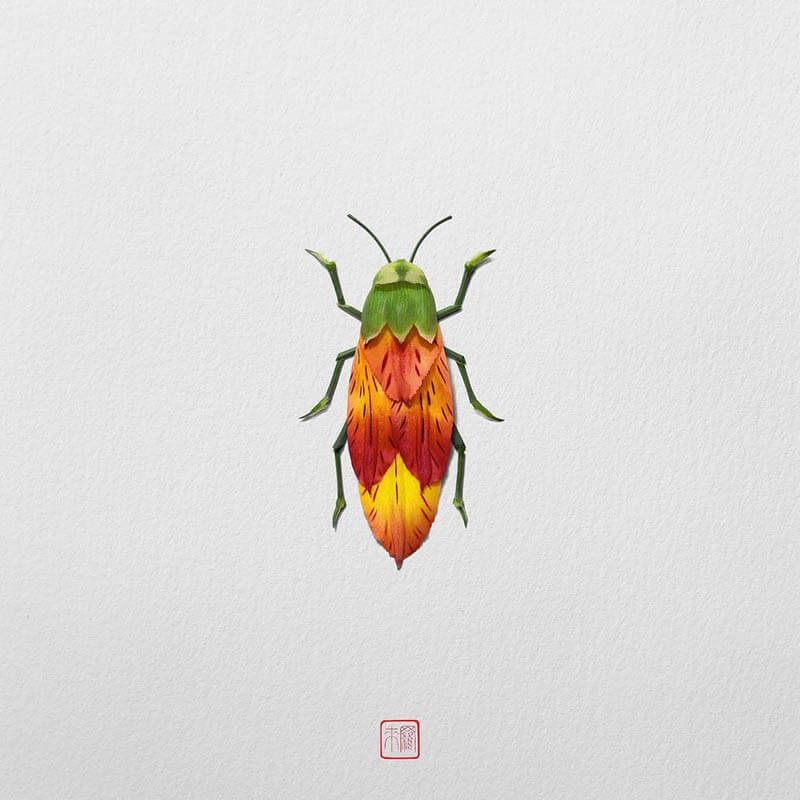 Flame Beetle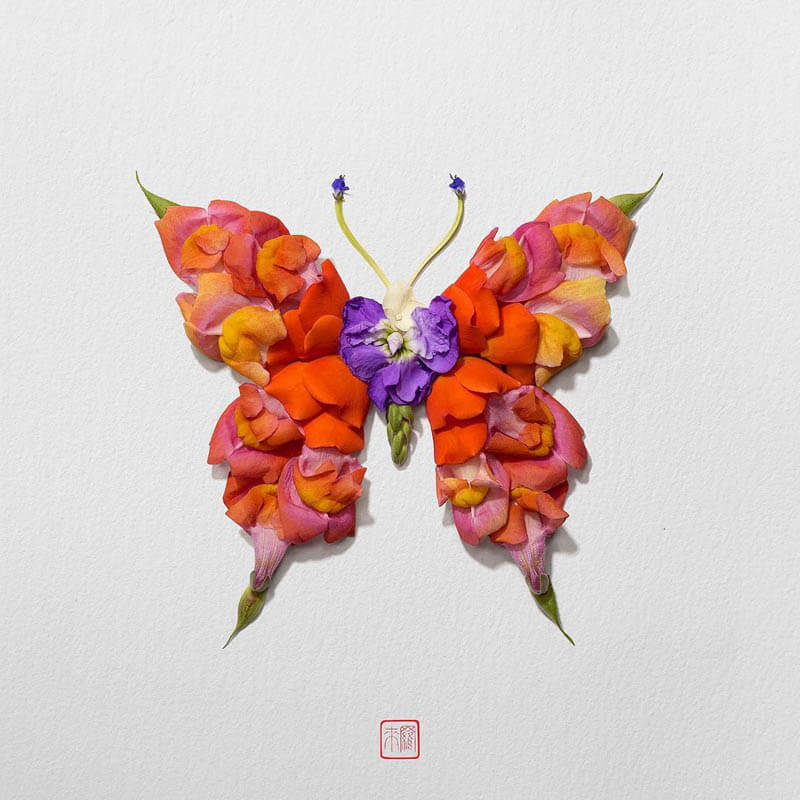 Flame Butterfly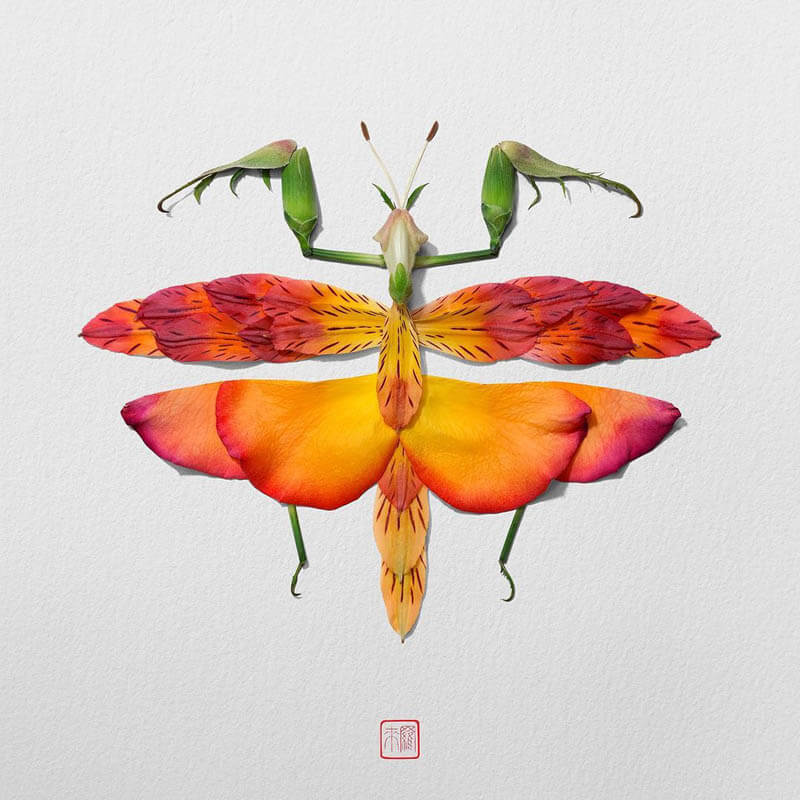 Flame Mantis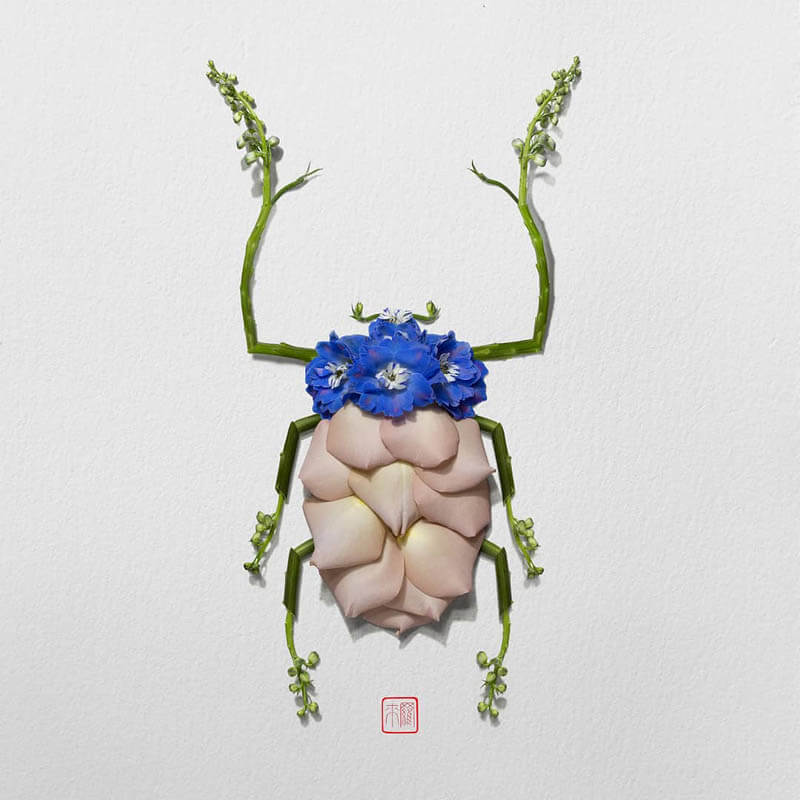 Long-armed Scarab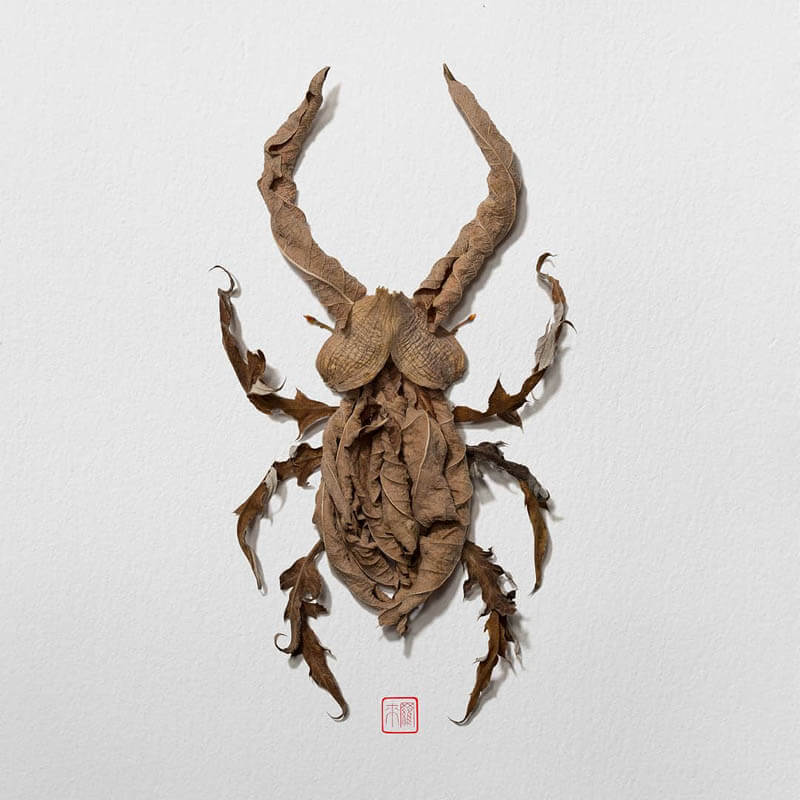 Stag Beetle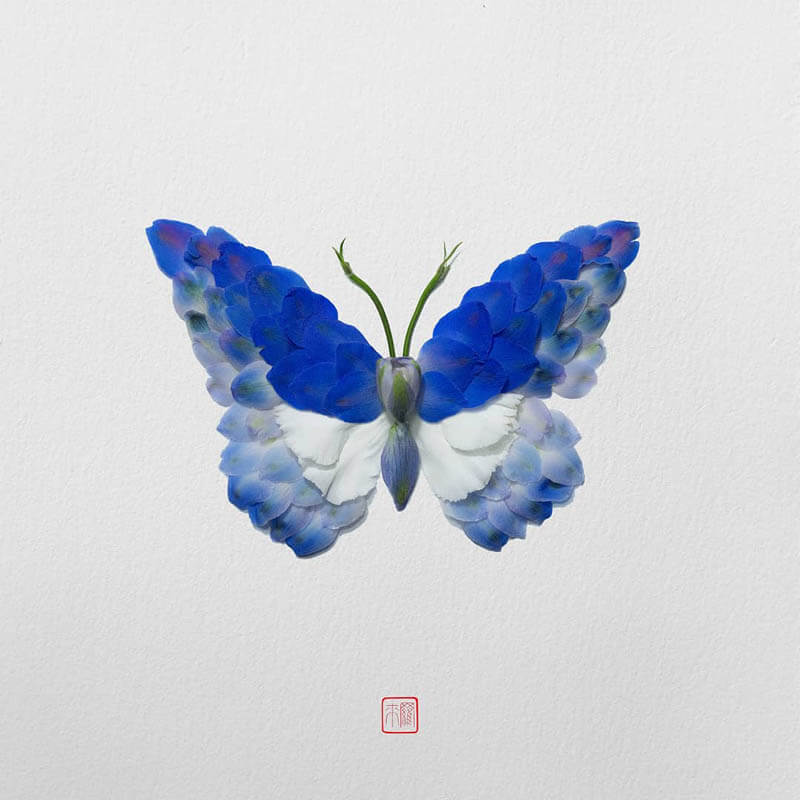 Blue-Winged Butterfly