Mason jars are some of the most common decorative and useful kitchen pieces that exist. Nearly every household has them, and they're quite useful! But what exactly are the top reasons you should have mason jars at home?
You'd be surprised at the number of things you can do with mason jars. While they were traditionally used for canning foods, their use has shifted so much in the last century, particularly since this type of jar was patented. They're now commonly used as drinking containers, storage jars, and more!
Keeping a couple of these handy at home always has its perks. Let's take a look at some benefits of having mason jars at home.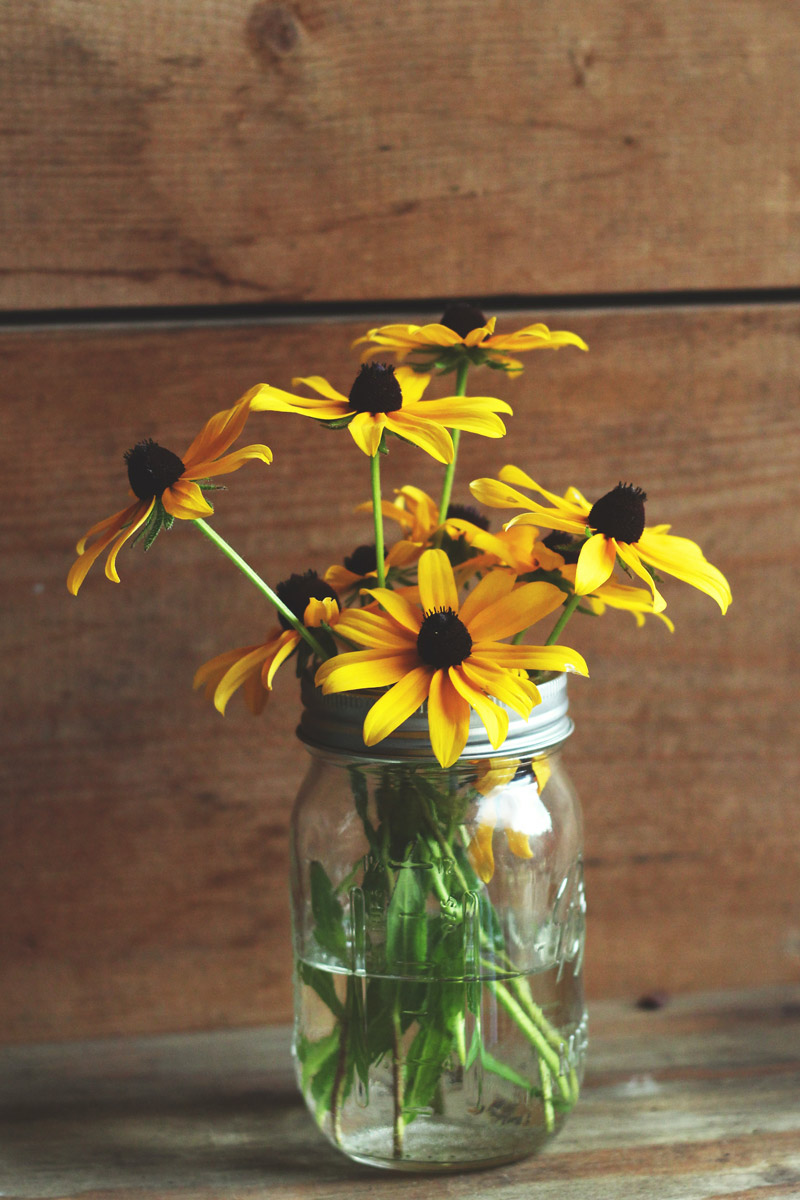 Glass is better than plastic
Let's not forget that glass is, by far, much better than plastic. Most containers you will see today are made out of plastic. And while plastic is cheaper in the short run, buying and using glass is a better way of spending your money.
Glass doesn't have all the chemicals that are used in plastic production. Even food-safe plastic is still questionable. To be completely safe, avoid plastic as much as possible in food storage.
The perfect organizational tool
Mason jars are an excellent way to organize your kitchen or pantry. Because they are air-tight and heat-resistant, they're great for storing dry goods like sugar, flour, and even your rice and pasta! You can label these goods and store them neatly in your pantry or kitchen counter for goods that you use a lot (like spices).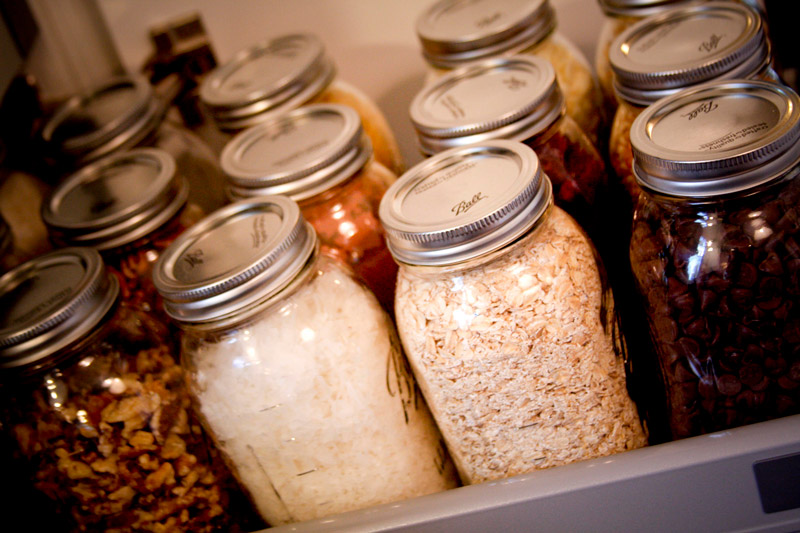 Do note though that not all mason jar brands are heat-resistant or air-tight. Make sure to check the heat limits of your mason jar's brand so you don't accidentally break it.
A mason jar's capacity for being a good organizational tool doesn't end in the kitchen either! You can use them to store your school supplies like pens and highlighters. You can even use them in the bathroom to store your cotton rounds or swabs.
Really, there are endless organizational applications. Since mason jars come in different sizes, you won't have trouble picking something that suits your aesthetic.
Perfect for quick on the go meals
Meal prepping is an excellent way to ensure that you prepare and consume healthy food that is within your budget. Plus, with all the hustle and bustle of today, it's rare to find a little extra time to focus on making food every single meal of the day. Though it's much better to take a step back from the business of life, not all people have the luxury of doing that.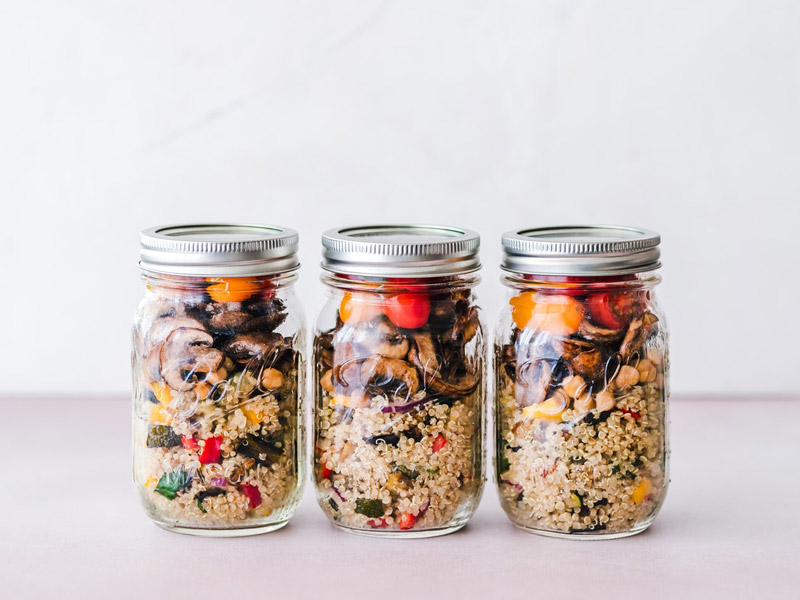 One way that you can prepare your meals to be ready on the go is by using mason jars. For example, you can use it to make overnight oats in any fashion you like. All you'll need are some oats, milk, and your preferred flavoring.
You can make them the night before for a healthy and filling breakfast the next day or make a big batch of 7-8 jars and slowly go through them throughout the next couple of days as breakfast and snacks.
You can even freeze your base overnight oats recipe. If you want to freeze your overnight oats, don't put in the fruit or added spices for the time being, and add them when you're ready to take them out of the freezer for thawing.
Be careful with freezing your mason jars though. Not all mason jars are safe for your freezer. Abel from Puratium has an easy-to-follow guide for freezing mason jars. Check it out for more information.
You can also use mason jars for prepping meals like soups or salads. Using mason jars for food prep is great because you can section them out into individual portions and just take them out of the freezer or fridge when you're ready to consume them.
Plus, you can easily take them with you throughout the day without worrying about spills. If you plan on microwaving your meals, you need a microwave-safe jar. Check the brand you bought it from if your particular mason jar is safe for heating up in the microwave.
Mason jars are great for canning
Of course, we can't make this list without mentioning the classic purpose of mason jars: canning! Not everyone has the time to dedicate to making canned fruit or veggies, but when you have a lot of extra fresh produce lying around with no feasible way to eat them in time, you'll be thankful for those mason jars you have lying around.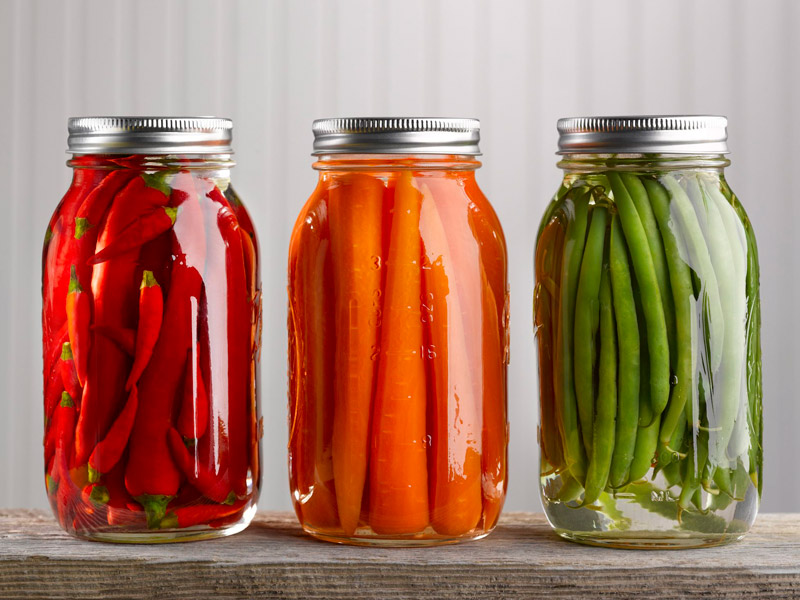 With proper canning methods, you can successfully extend the shelf life of fruits and vegetables, making them more useful and avoiding dreaded food waste. Food waste is often a neglected aspect of sustainable living, especially for those who don't actually make their food themselves. But learning to cut down on the food you are wasting is such a great contribution to yourself and the environment.
Plus, you get to use and eat food items that were prepared your way. You can make sauces, jams, preserves, and plenty more with a little effort and some mason jars.
Mason jars make excellent drinking cups
We've all seen pictures of mason jars being used as drinking cups, and it isn't by any means a revolutionary idea. But you can actually use them beyond your personal cup of coffee or tea. IF you have friends or family over, you can easily use these mason jars as a way to serve up your drinks.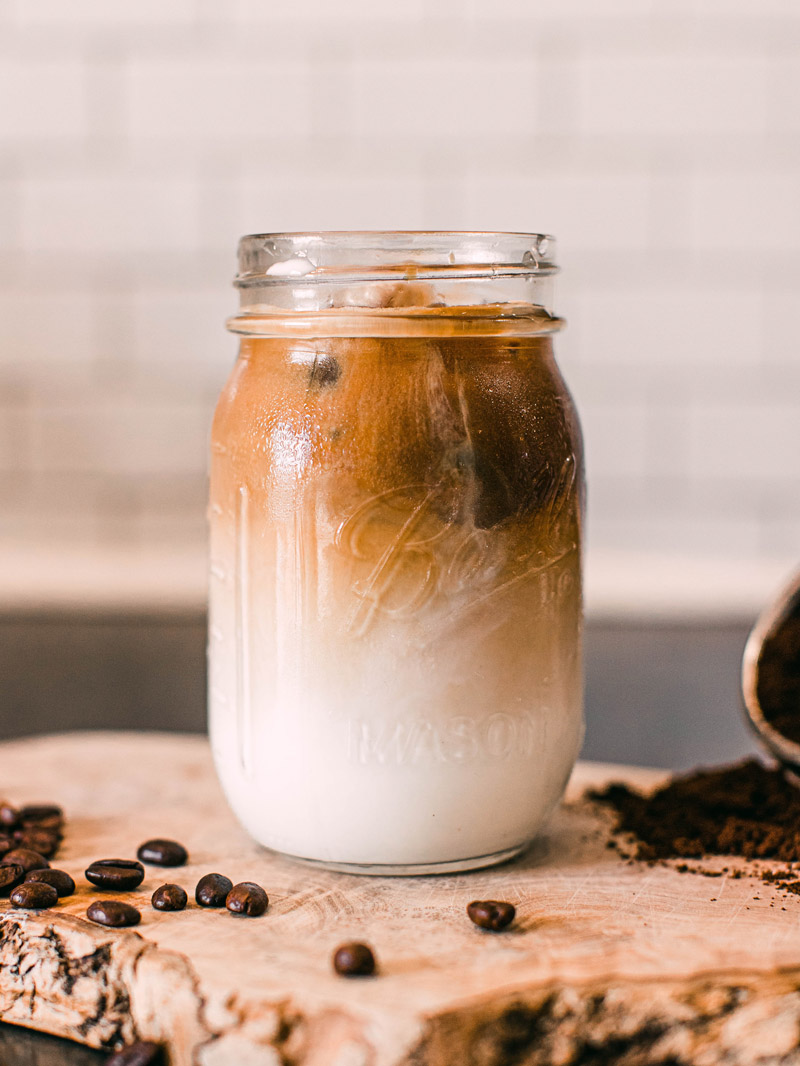 You can even prepare them ahead of time and just store them individually in the fridge, ready to take out when your guests need refreshment. It's a foolproof way of making sure you always have something on hand to serve.
If you're fond of making iced coffee or tea, you can just pour some in individual jars, add your flavors, and stash it in the fridge. When the time comes, you can just shake in some ice and you're good to go.
Easy to clean
With all of the options we laid out in this article, a possible concern you could have is clean up. Is it easy to get rid of overnight oats residue in your mason jar? Will some flavors remain on the jar after storing a particular good for a long time?
While storing foods with potent smells like pickled vegetables in your mason jar is bound to influence the jar's smell, you can easily get rid of it with some effort and soaking. If it's just your regular meal, you'll be fine with just popping it in the dishwasher.
Overall, mason jars are easy to use and clean, making them perfect additions to your home.