The kitchen is the most often used space and a gathering place for family and friends. Where you can get ideas for healthier meals. And where functional design can have a huge effect on your everyday life – as well as the value of your home. However, you don't have to spend a fortune renovating your kitchen, particularly if your current one is perfectly adequate but old or cramped. All you have to do now is think strategically and creatively about how to make it both usable and inspiring.
Whether you rent or own your home, it's understandable that you want a nicely decorated kitchen, but if you don't have the funds, it can be difficult to achieve the look you're after. Luckily, there are a few tricks and tips that will allow you to create a stylish space so that you can enjoy cooking and socialising in your kitchen. Here are some inexpensive kitchen upgrades to consider in 2021.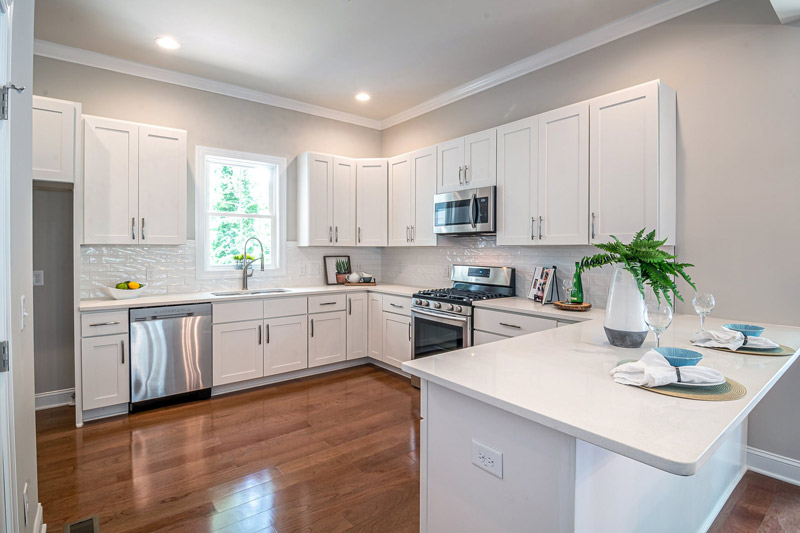 Lighting
This simple update will update the look and feel of your entire space while also making it much easier to work in. Look for new, low-cost light fixtures in your area or online. Here are some ideas for inspiration:
Pendants may be hung from your island or peninsula.
Over the sink, hang a gooseneck sconce or a dramatic pendant.
To illuminate your counter for working and to add ambiance, add puck lighting or a line of tiny white lights underneath your cabinets.
While this change might seem small and insignificant, it can completely change the look and feel of the space you have in the kitchen, not to mention the fact that improper lighting can make the room appear smaller.
Flooring
Adding solid wood flooring to your kitchen is a great way of opening up the space further. Dark or old flooring options like lino will outdate your kitchen, where something as classic as solid wood flooring is a timeless piece that's hard wearing and stylish. You can choose from a range of colours from slate gray to coffee stained oak to suit the style and colour scheme of your kitchen. You can find low cost solid wood flooring online and often request a free sample before purchase to ensure you're choosing the right colour for your kitchen.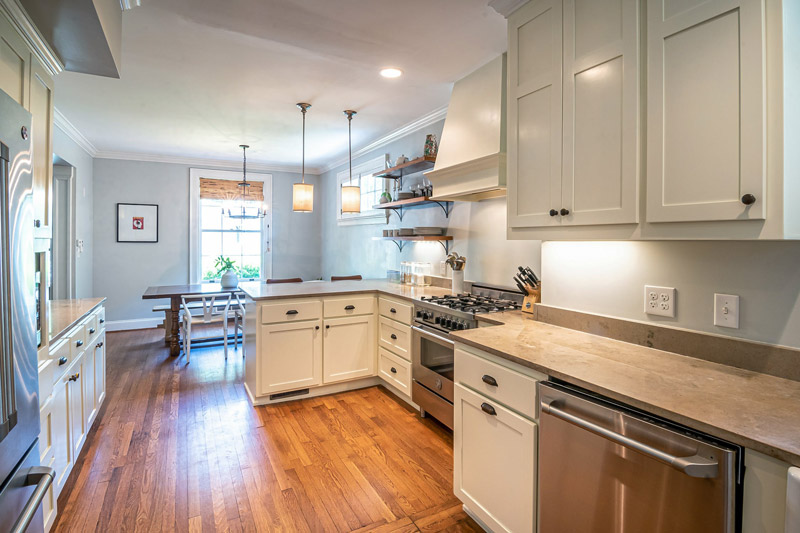 Cupboards
Kitchen cupboards can quickly become outdated, and if your cupboards haven't been replaced in a while, it's likely that your kitchen is looking a little sad and tired because of it. However, a perfectly functional cupboard shouldn't go to waste! There are a range of inexpensive ways you can update your kitchen cupboards without having to replace them, from painting them using a hard wearing paint such as Frenchic, or covering them in DC-Fix if you're looking for a "real effect" on your cupboards such as wood. Both very inexpensive, durable and easy to do yourself without having to hire someone to do the work for you.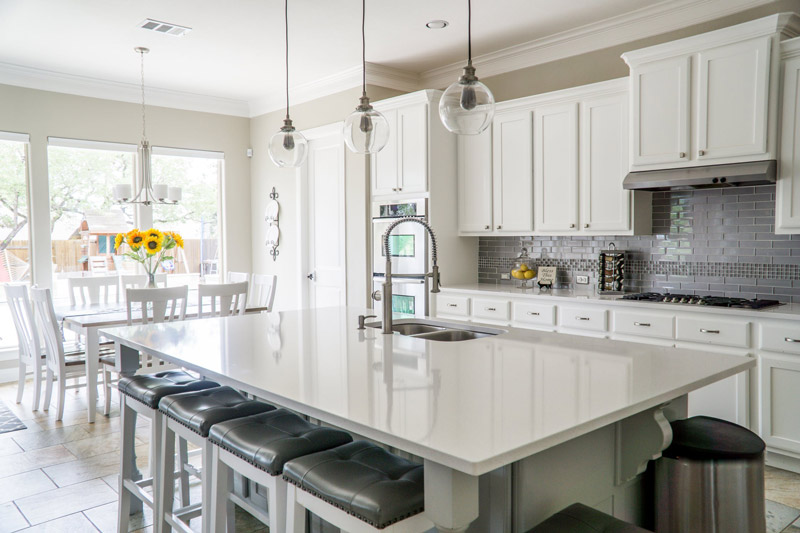 Countertops
Countertops are another great example of hardware in the kitchen that can become outdated over time. Again, if they are perfectly functional, you don't have to fork out on new ones to get a more modern and stylish look. DC-Fix (sometimes known as fablon) is essentially sticky back plastic that you can cover your countertops with. You can choose from a wide range of styles, including wood effect, marble, or even a solid colour of your choice. It's very inexpensive, can withstand heat from pots and pans, is waterproof, and can be applied with very little effort.
Appliances
We don't have to tell you how expensive it can be to replace appliances, yet it's understandable that you would like your appliances to match and fit the ambience of your kitchen. Once you've chosen a colour scheme, consider buying appliance paint for your appliances from the kettle right up to your refrigerator. It's amazing what a lick of paint can do!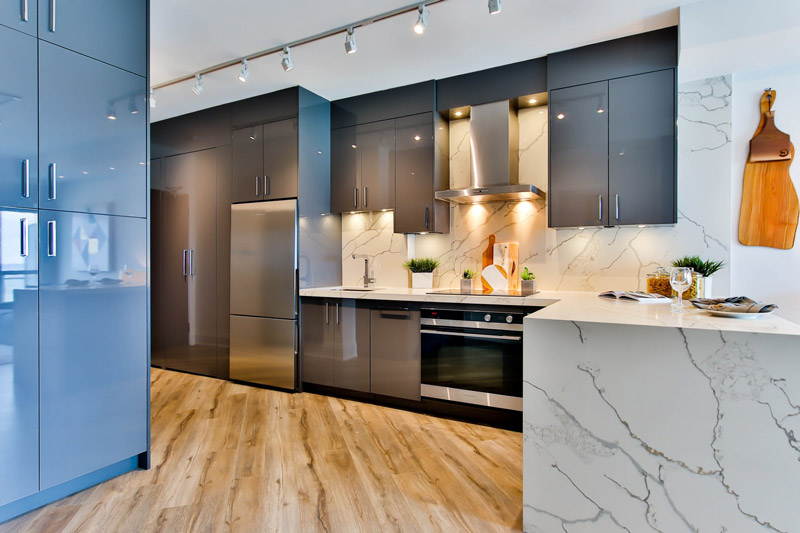 Splashback
Adding a backsplash to your kitchen will make a huge difference in the way it looks. It will feel contemporary even if you simply add a white splashback with old oak cabinets. Patterned ceramic tiles are even more fun, particularly if you only have a small space or one wall where you want to make a big statement. You might also use shiplap or crown molding panels as a low-cost but attractive backsplash.
As you can see, updating your kitchen doesn't have to cost the earth, and with a few simple changes (and some DIY skills), you can create a stylish and modern kitchen that you'll enjoy cooking and entertaining in for many years to come.