Organe and green are both exciting and bold tone. The strong colour combo is quite popular in the accent home decor but not in wide usage. In this article, we will present you a beautiful home visualized by Oksana Mukhina who smartly incorporates the contrasting colour combination without it becoming distractingly loud or overwhelming.
In this home (Dune), orange hues lean into soft apricot, whilst shades of green are fresh and minty. And these colors are also applied as a zoning technique.
Living room, dinning room and kitchen
Fresh minty green wall cupboards separate the kitchen area from the dining spot in the compact floor plan. The ends of the tall kitchen cupboards are transformed into bookcases to form an attractive and useful feature. A birdcage-style pendant light fixture makes a playful addition above the small dining table, and echoes its round shape. The bird-themed dining room pendant light, botanical artwork and an array of indoor plants fashion a peaceful connection with nature.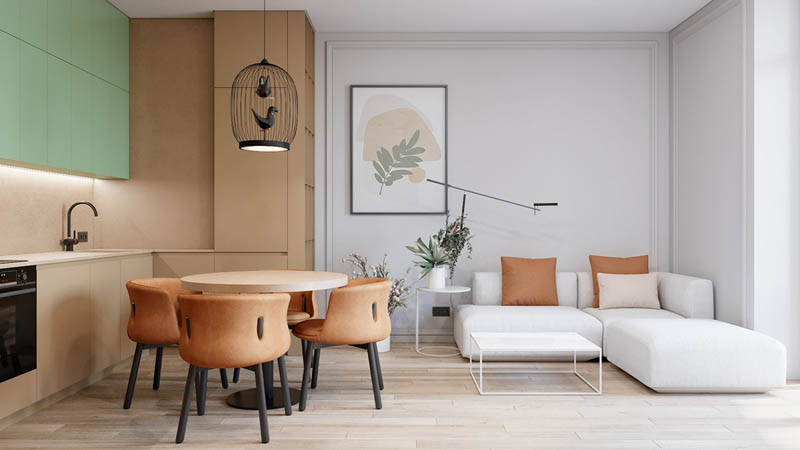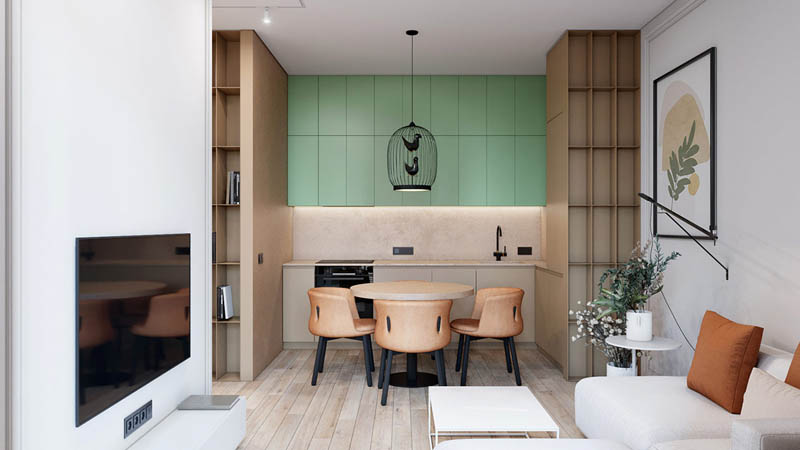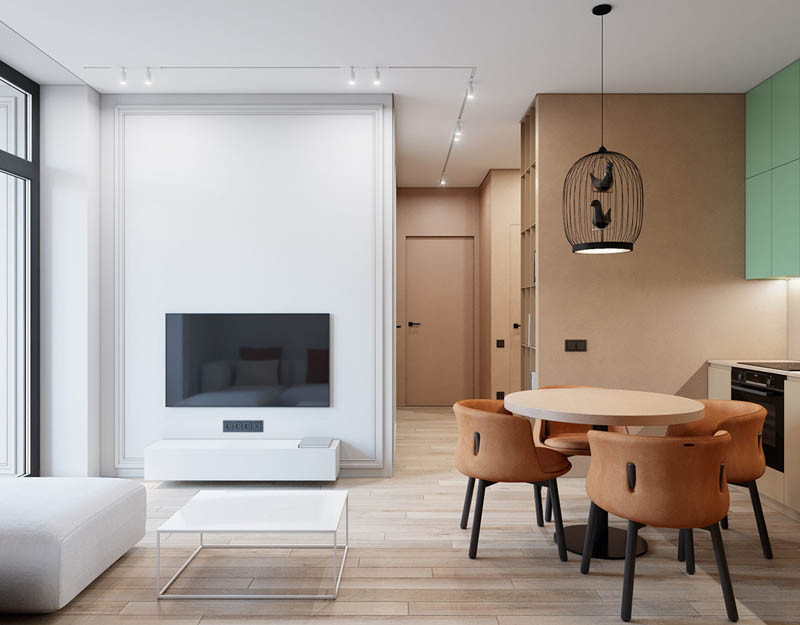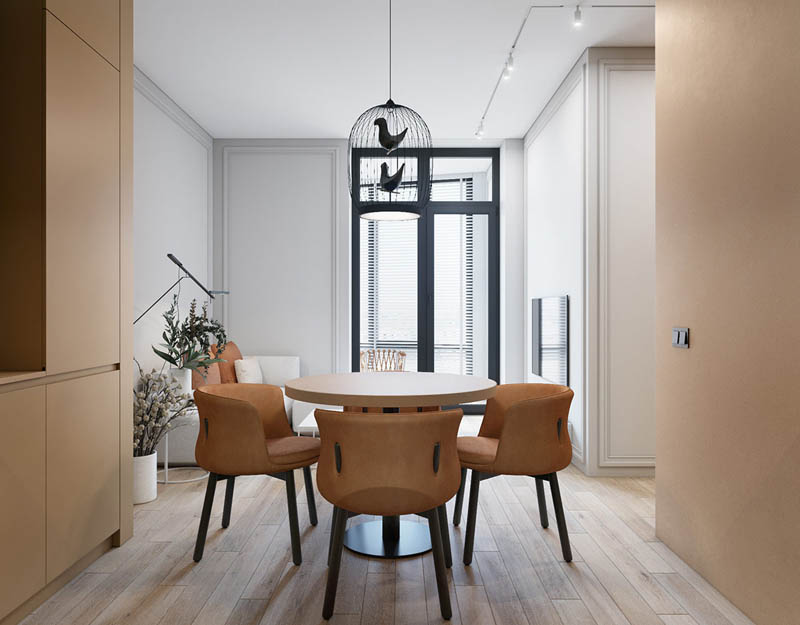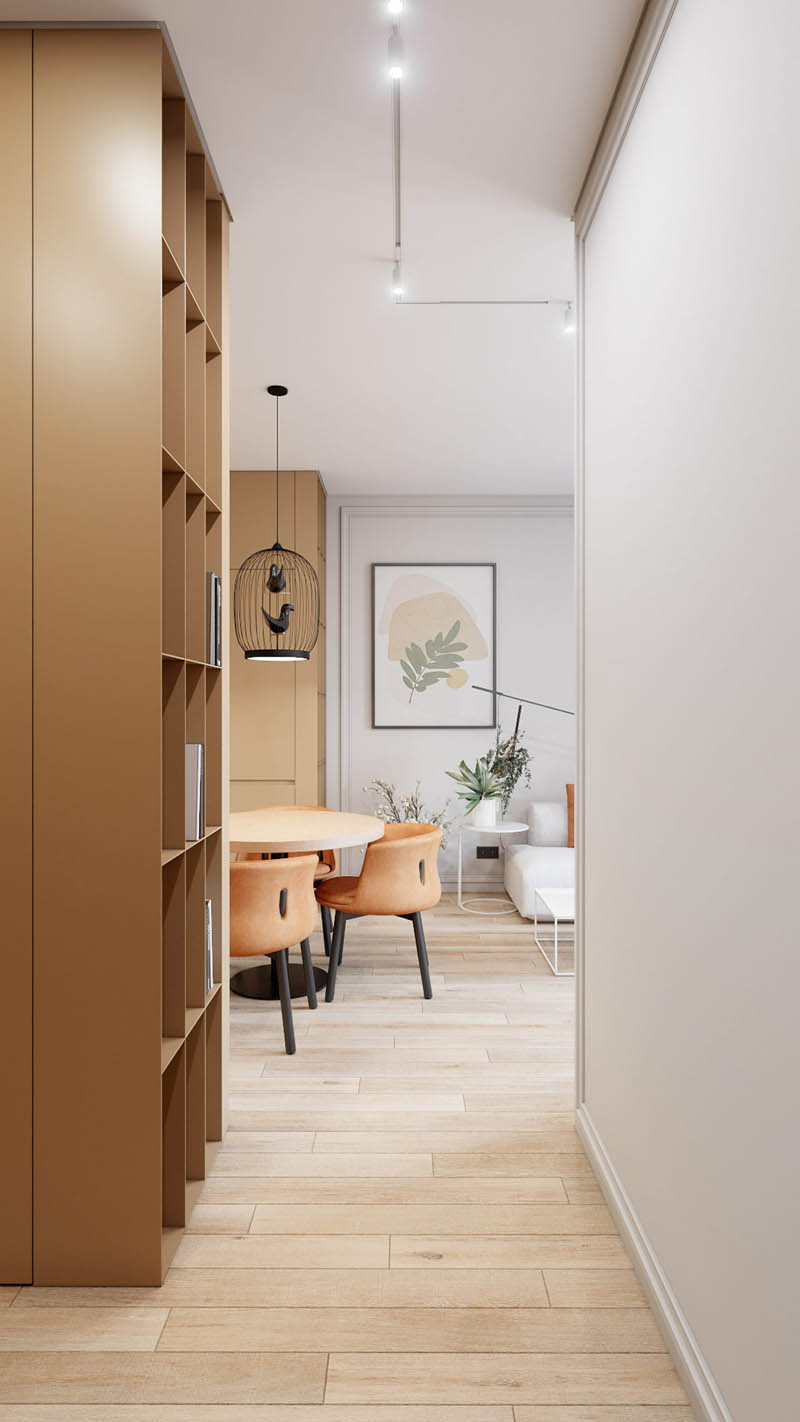 Bedrooms
A walk-in closet with slatted glass doors is a special design in the master bedroom. Its glass door bring the always dark closet area some natural light and make it feel brign and airy.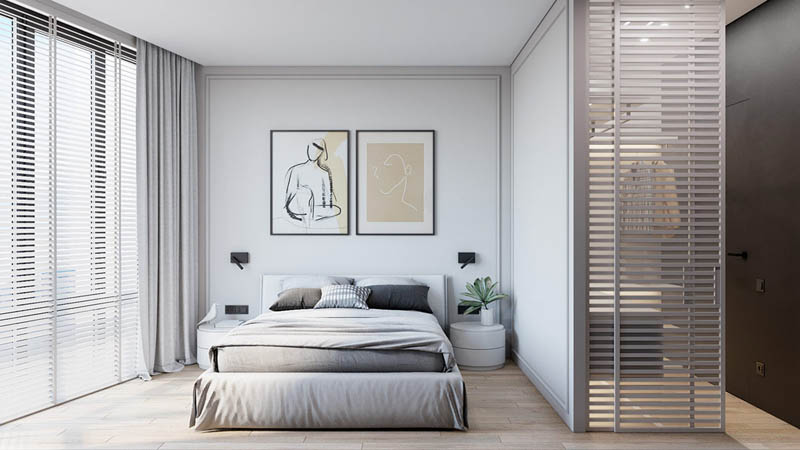 The modern kid's room takes on a solid saturation of colour. Green wall paint crashes up against a black wraparound headboard to create a bold combination.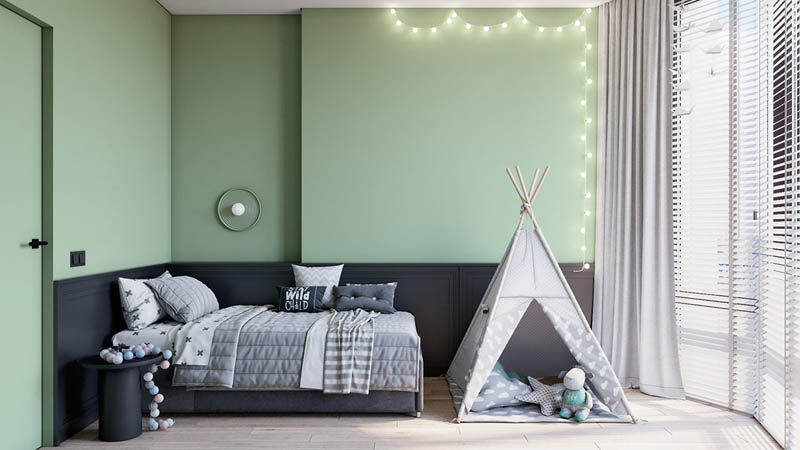 Bathroom
The master bathroom is quite different from all the other rooms. All black tone makes the room feel sleek and adult.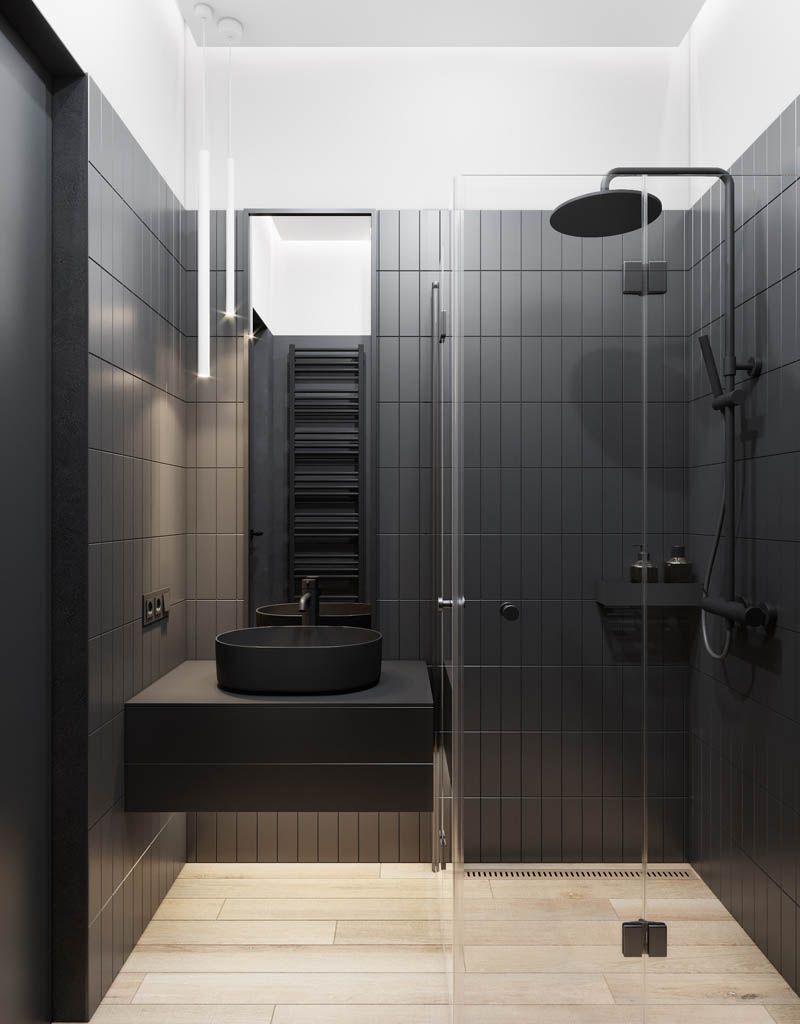 The shared bathroom uses the same green tone in the shower area. I won't say it is my favorite bathroom design. The simple color and decoration make it look neat and clean.