The 'treehotel' is set to open this weekend. located in harads, Sweden about 60 km south of the arctic circle – currently consisting of four rooms: the cabin, the blue cone, the nest and the mirrorcube. Two additional structures are scheduled to open in October: tree sauna and bird's nest.
Each of the rooms, vary in size from 15 to 30 square meters and are positioned in pine trees between four and six meters from the ground. they have all been constructed from wood and glass and feature an electric floor heating system, a state-of-the-art eco-friendly incineration toilet and a water-efficient hand basin.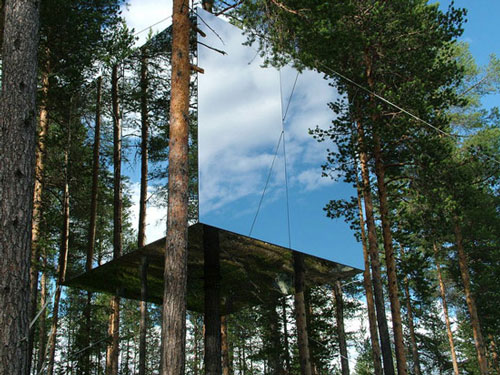 mirrorcube
mirrorcube
The 'mirrorcube', designed by tham & videgard architects stands four meters high and four meters wide, and has drawn widespread attention as it will be attached to a single tree and is clad entirely in mirrored glass.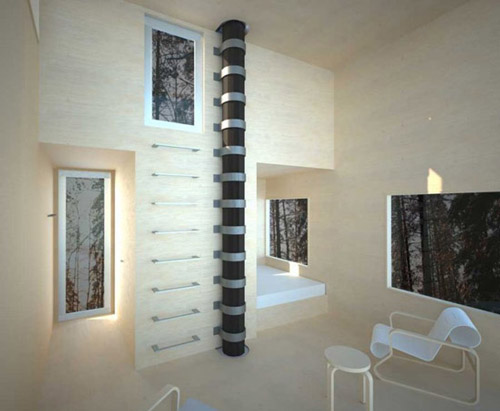 the interior of mirrorcube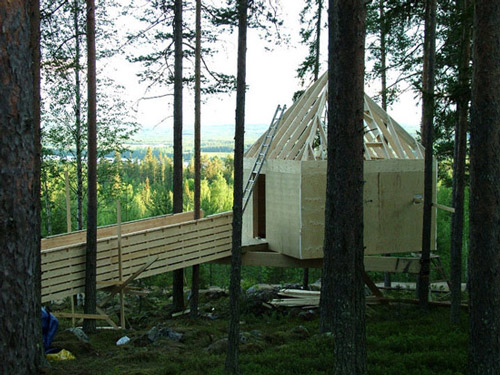 Unfinished Blue cone room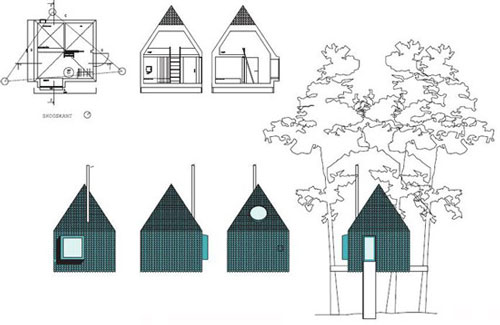 Blue cone room drawing
Blue cone room is founded on three points of support. access to the tree room is by a bridge from the mountain behind. the building is a traditional wood construction with a facade of split birch. the windows and cupola are made of plastic.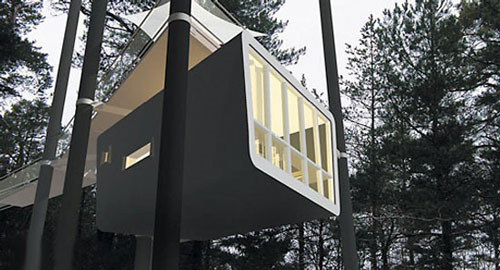 cabin room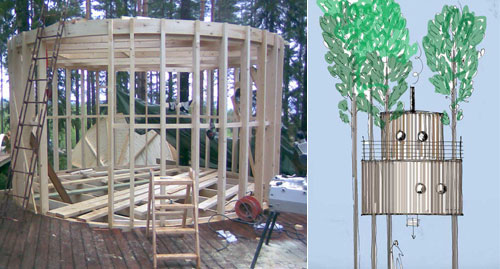 Tree sauna
Tree sauna under construction. It is intended for 12 people at the one time.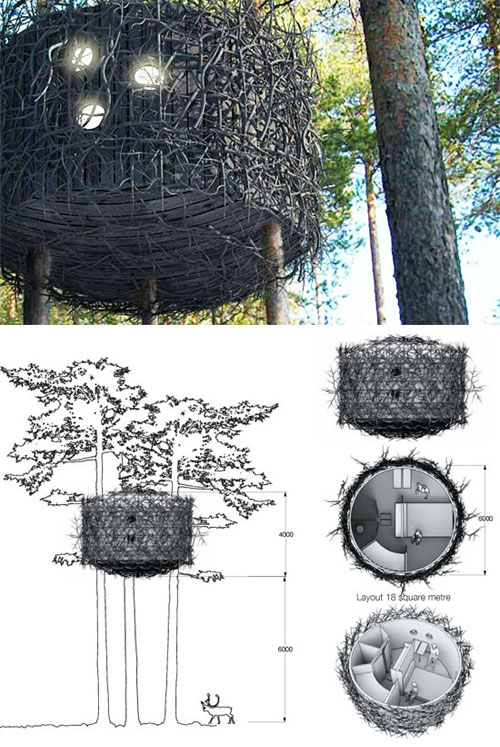 The "bird's nest" room
From the outside it appears as a big nest, only the scale separating it from other nests in the vicinity. discreet windows are almost hidden by the network of branches. inside it's a high standard room with modern design. a coachwork panel decorates the inner wall. There is space and beds for a family with two children. The bedroom is a separate room with sliding doors. You access the nest by a retractable staircase.