I couldn't believe my eyes when I first saw the price of the cat house since I am not sure how many people will spend over $1000 for such thing. But appearently, I am wrong since there are loads of people do that.
All three cat tree houses listed below are found from Etsy and are quite popular. Handcraft, natural material, lots of place for cats to play and rest. Most important, it doesn't look like any of your normal cat scratching post. According to the designer, it is a beautiful piece of art certain to complement any home.
But would you want spend that much money on a cat furniture? Honestly, I will never.
This post may contain affiliate links. If you make a purchase, Design Swan may earn an affiliate commission. Please read our disclosure for more info.
Adult (medium) Cat Tree House [buy here]
The Adult Tree House is perfect for multiple cats or your special cat that likes to explore. Crafted of wood, cedar, plush carpeting and synthetic silk leaves, this house brings out the kitten in your cat. Movement, rustling and flexibility when your cat climbs; brings out their natural instinct of curiousity. Not only is this Tree House a durable interactive play center for your cats, it is a beautiful piece of art certain to complement any home.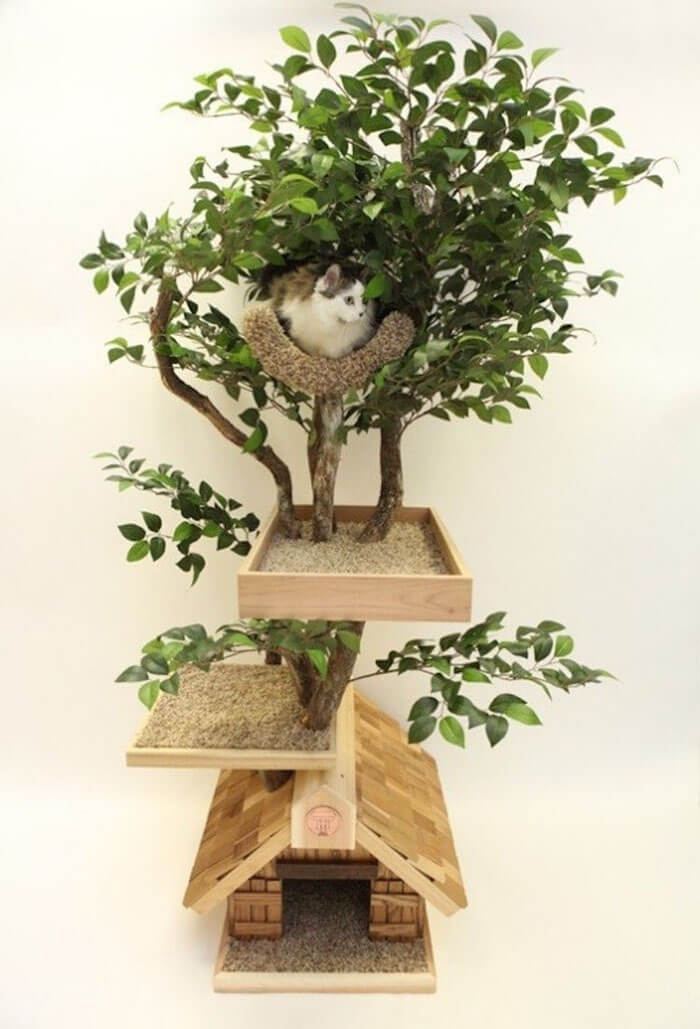 Sycamore Cat Pet Tree House [buy here]
Made with real dragonwood tree and silk synthetic leaves. Let your curious cats run wild on this 4 story hand crafted Tree.
Includes:
16″ x 24″ base
16″ x 24″ platform
16″ x 16″ box
16″ x 16″ platform
and Sisal Cord Rope scratching branch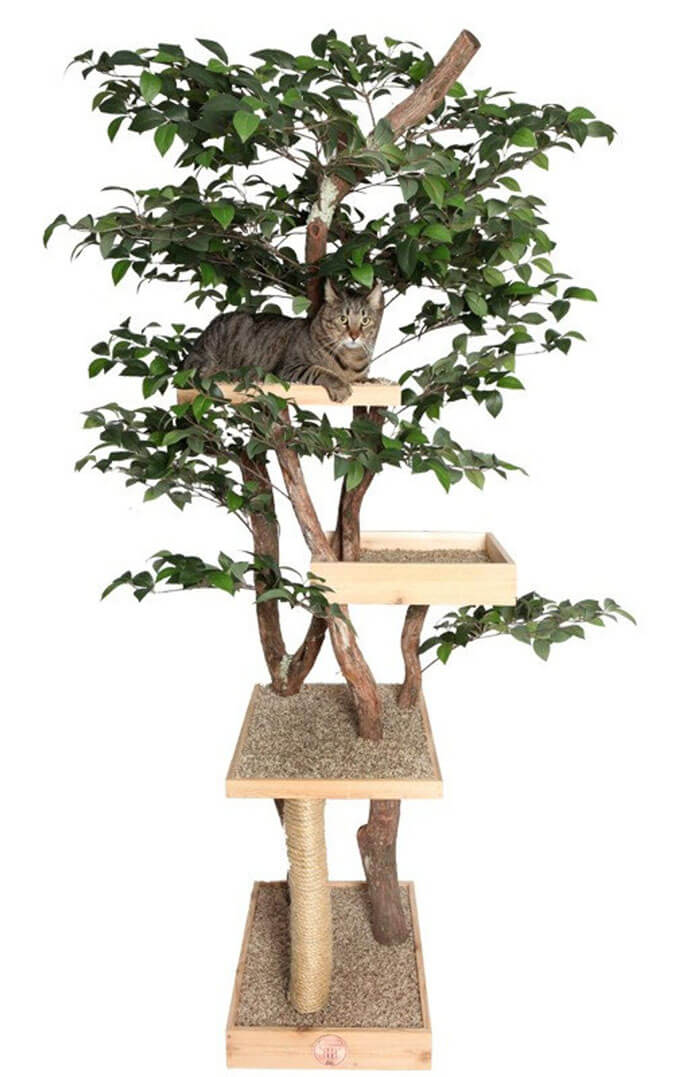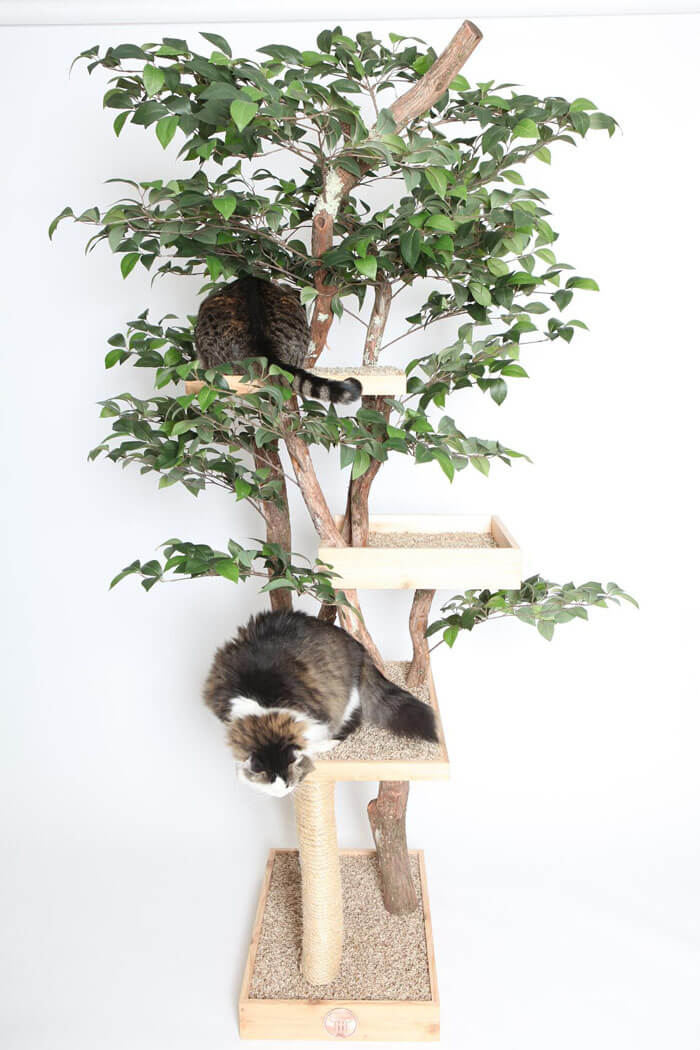 Natural wood for cats complex house scratching post [buy here]
Materials: Wood, Tree, Decorative lawn, Sisal rope, Tree branches
Description:
The house 🏡 has everything you need for a pet 🐈
✔️amazing game play set with 3 levels
✔️bed for cats
✔️scratching post