Life-size 3D Paper Birds from Diana Beltran Herrera
Colombian artist and illustrator Diana Beltran Herrera just continue amazed us by her intricate life-size paper birds. Using colorful paper, Diana Beltran Herrera hand-makes those birds by building up layers to form the base structure, then glues on delicate feathers that are curled and splayed once attached.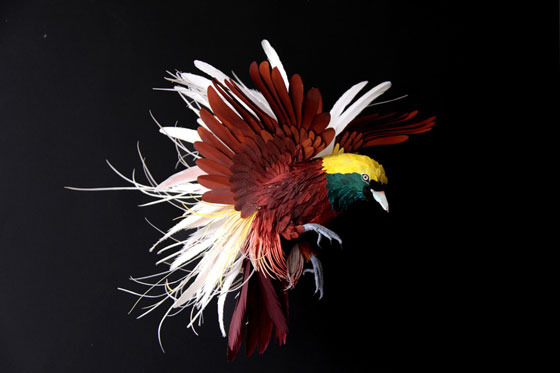 When asked the reason why Herrera like to make paper sculpture, she said "I love working with paper. It's a cheap material – it doesn't need industrial processes or expensive tools – and it is an easy material to glue, to form and to cut. It's very delicate but once you develop some skill with it, you just need a blade or scissors and some ideas." Till now, Herrera's colourful creations have been displayed in several galleries and exhibitions around the world. You can see more of Herrera's work at Flickr or on her website.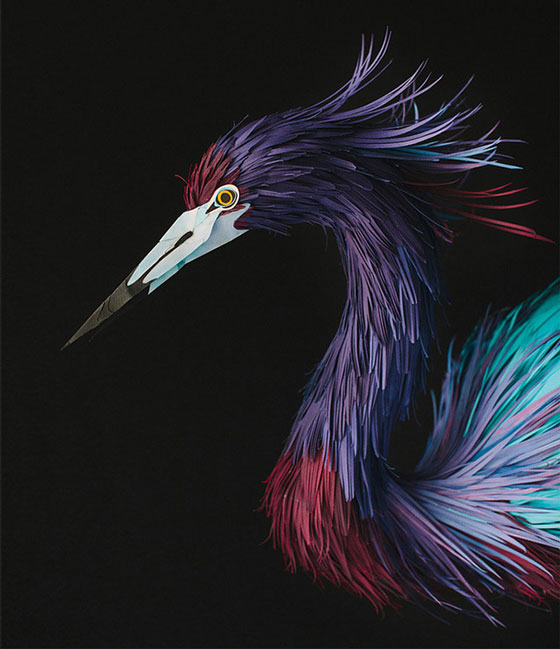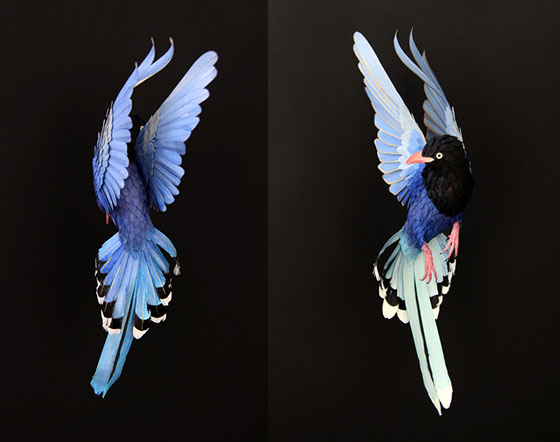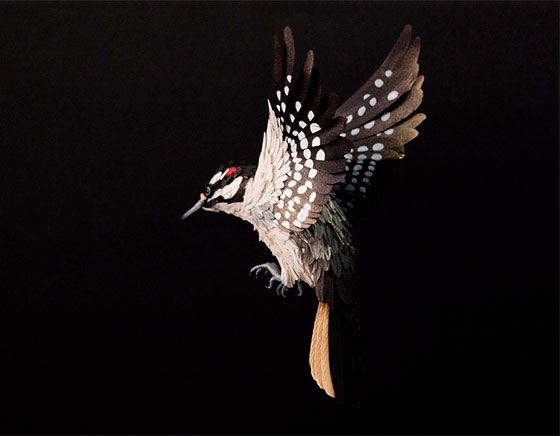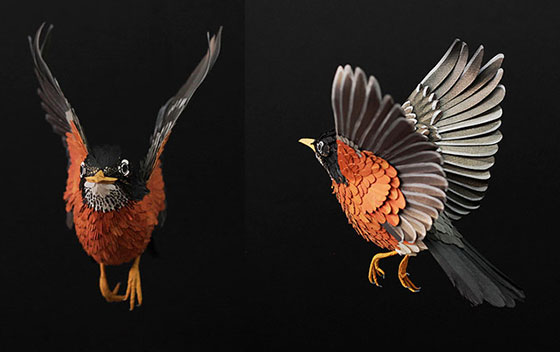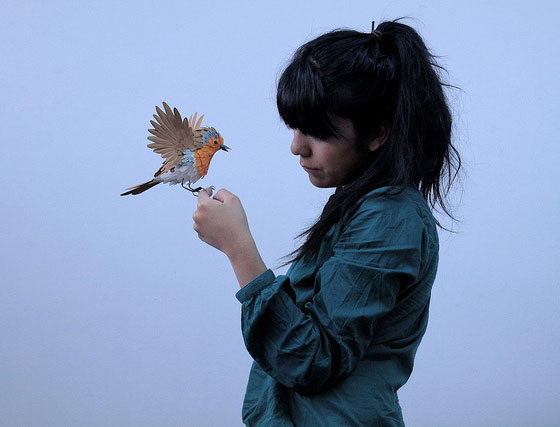 via: dezeen