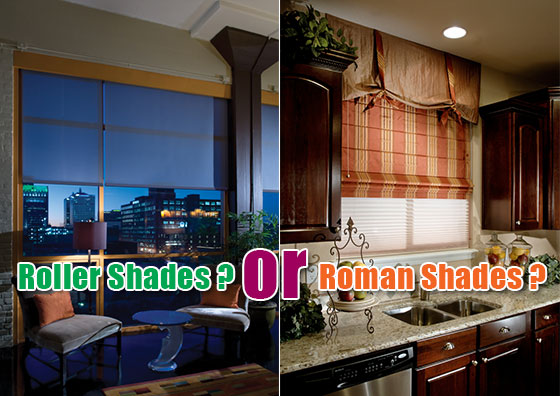 A home's design is what sets it apart from the rest of the houses on the block, and what makes it unique and comfortable for you and your family. Deciding on design and style elements isn't always an easy decision, and finding the perfect fit for your distinctive needs can be difficult and stressful at times. Window treatments are a simple and cost-effective way to revamp the look and feel of any room, with roller shades and roman shades being two of the most popular new options on the market. Both roller shades and roman shades have their own distinct benefits to fit a wide variety of practical uses in the home. Take a closer look at these two options to see which one is the perfect match for your family: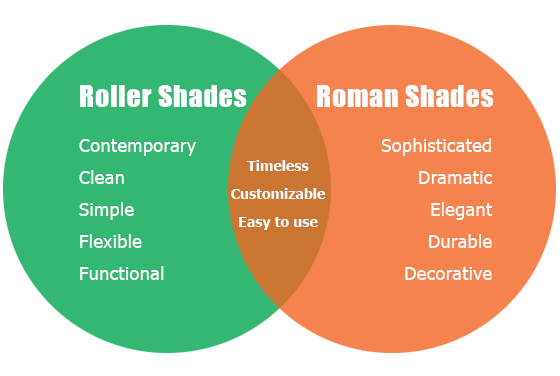 Roller shades are an incredibly popular option for homeowners. They have a clean and simple style that adds a contemporary feel to a room's design. Roller shades are the more flexible of the two options and offer a wide variety of light-filtering options, allowing you to precisely control sunlight and protect against glare. These shades are functional and easy to use, with motorized versions available for added convenience if needed. With a wide variety of colors, fabrics, and printed designs to choose from, roller shades are highly customizable and add a warm relaxing ambiance to the home.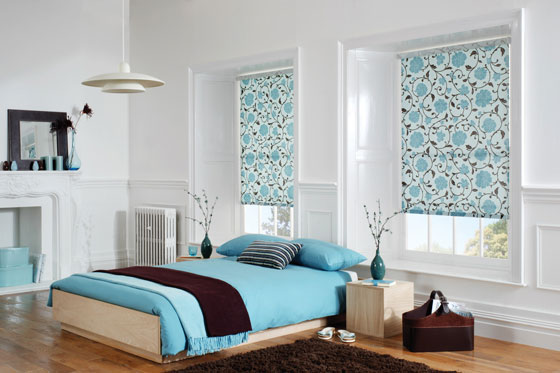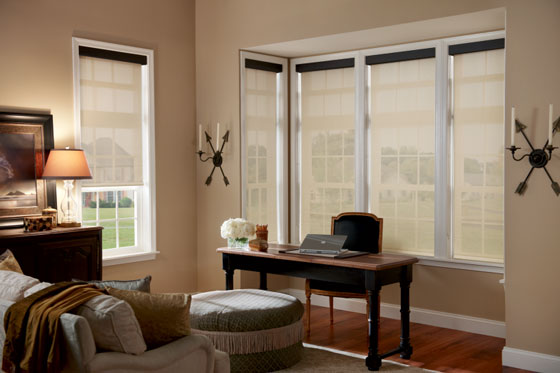 Roman shades offer the same conveniences found in shades, but mixed with the elegance and sophistication of draperies. They add depth and drama to the room with designer fabrics and decorative contrasts, creating a relaxing and comfortable environment. Roman shades are a great way to dress-up a room or make a statement with style and dimension. Their extra lining gives them added durability and helps improve insulation and cut down on costly utility expenses. Roman shades can be easily raised or lowered to create the ideal view and lighting you prefer.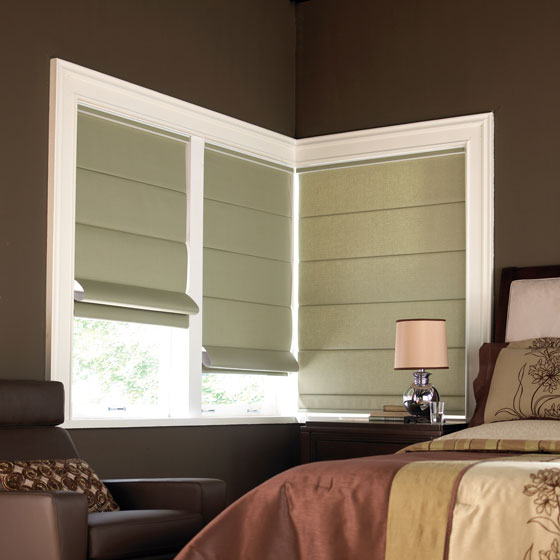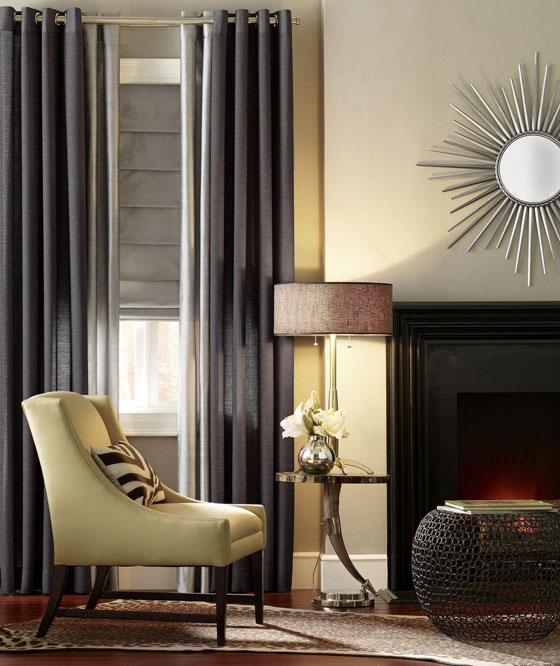 However you choose to design your home, roller shades and roman shades are timeless designs that can be individually customized to match the style of any room without having to sacrifice convenience and ease of use. Depending on your unique wants and needs, roller shades or roman shades can offer benefits that are seamlessly matched to both your family's lifestyle and your home's design. Consider roller shades for bright and open rooms such as the kitchen or entryway, while roman shades work perfectly in formal dining rooms or cozy bedrooms. The two effortlessly balance and work great individually, or in any combination desired. To learn more about which window treatment is best for you, head over to Budget Blinds and have a local franchise near you get started on your complementary in-home consultation today!