ZhongShuGe(SuZhou): One of the Most Beautiful Bookstore in the World
In these days, the sale decline of the paper book is not avoidable in my countries. And some bookstore started to sell other things like gift and toy to maintain its revenue. Even thought, when you come to the book section, there is still not much change compared with 20 years ago – rows of books, good lighting and not much else.
However, things have been changed in one of the largest book consuming country – China. Shanghai design studios Wutopia Lab and ArchUnits had fun pulling together Zhongshuge (previous) – a very unique bookstore. To impose order on the sprawling space, the designers have dropped perforated aluminium from the ceiling, moulding the panels into sinuous waves of soft pastel colours, with each shade of pink, red and green demarcating a particular zone. Low-rise white-coated bookshelves create a kind of bibliographic valley that rises through a series of shallow platformed steps – even these are embedded with books – and culminating in long dark-stained shelves that stretch around the central core. Thin legged reading tables and low-slung chairs provide convenient browsing perches, whilst the children's zone comprises 3D cut-outs of residential porches, all clustered around a dark dome lit with optical fibres to create the illusion of a night-sky. Due to its visually appealing design and thoughtful design, the bookstore has attracted many readers since its opening.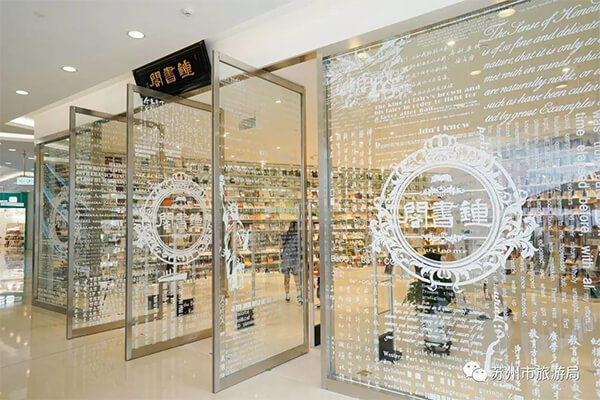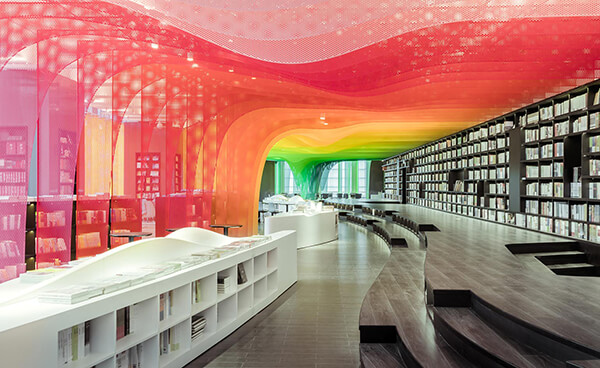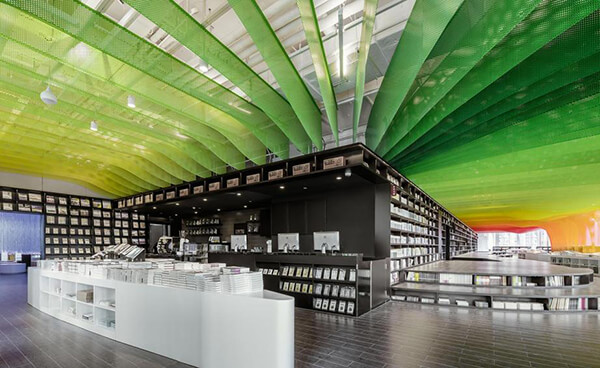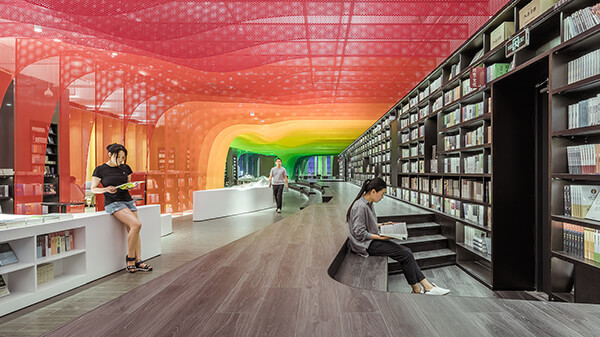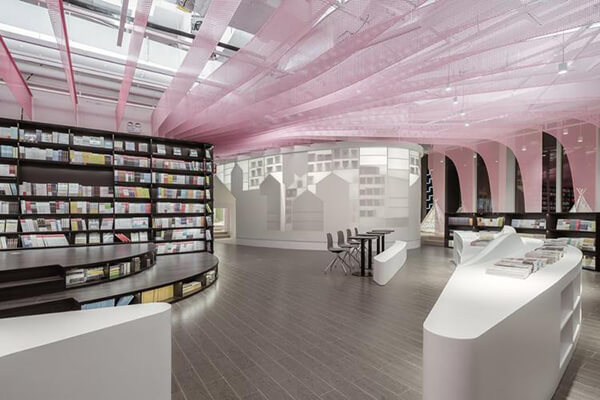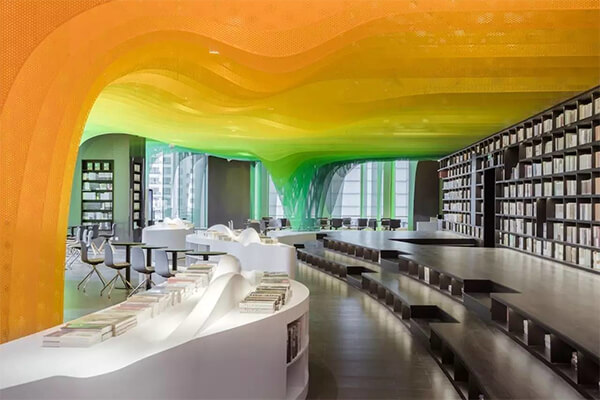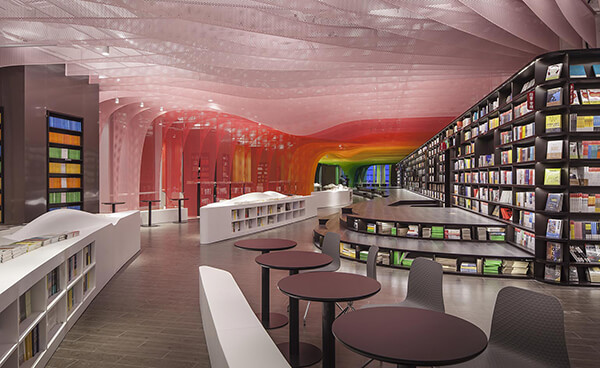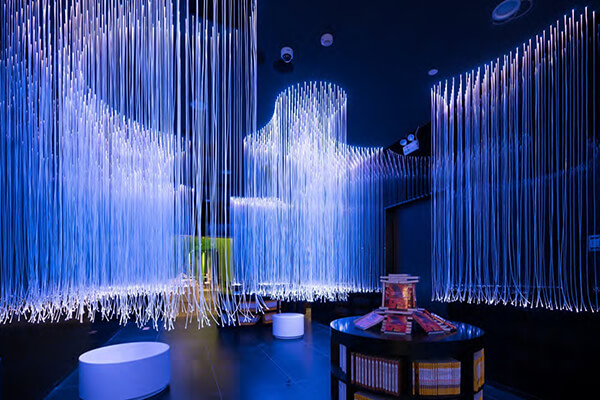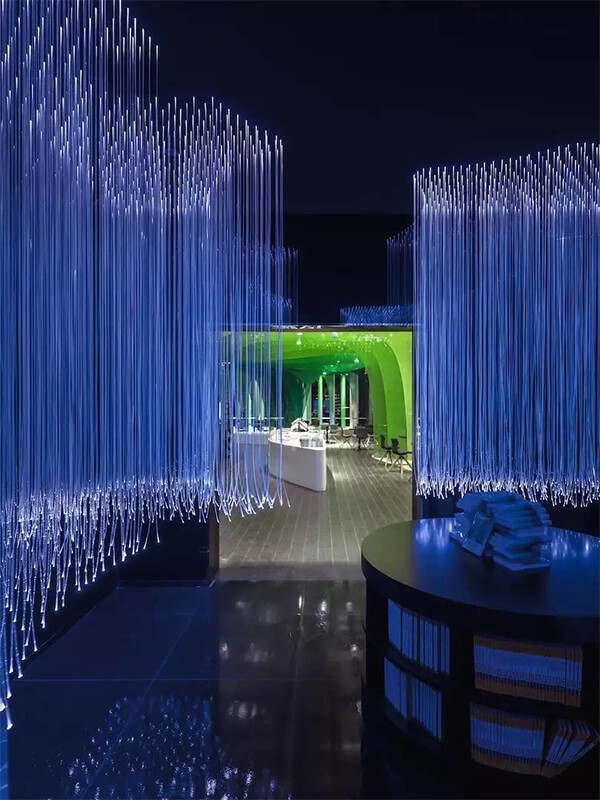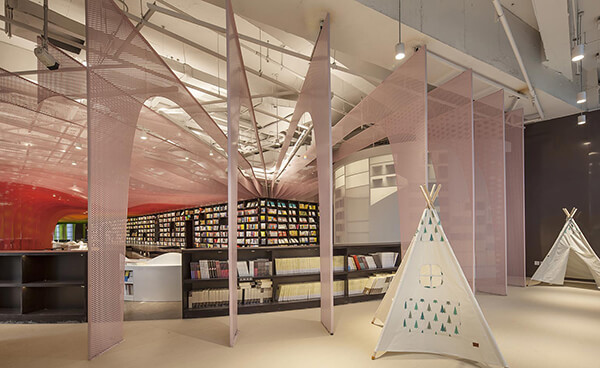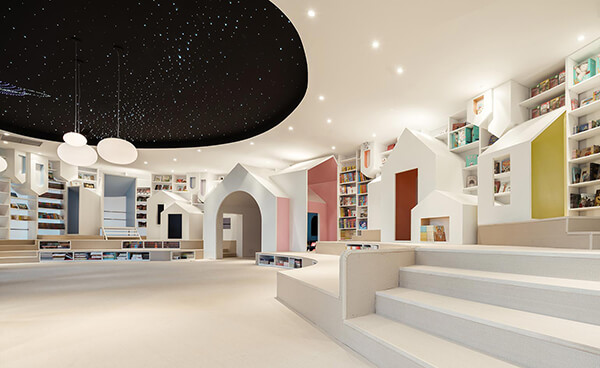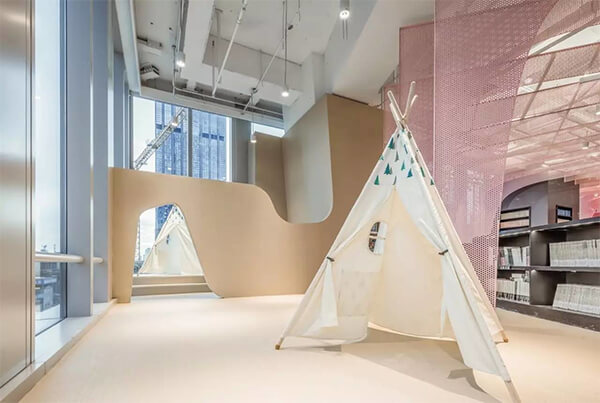 via: yiding