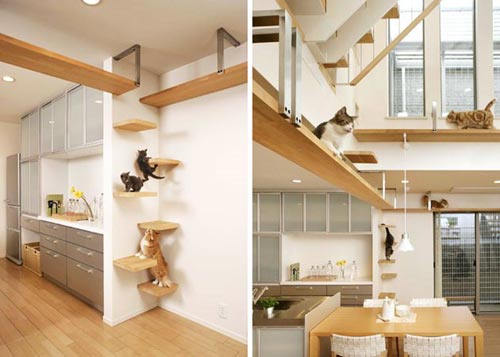 If you are a cat lover and happens to raise a lots of cat at home, you probably need to check the house design featured here. The
Cats' House
designed by Japanese architecture firm
Fauna +DeSIGN
was built for the owners 16 cats (and 5 canines). It has every kind of climbing and perching structure a feline family could ever dream of, all integrated beautifully into a modern interior.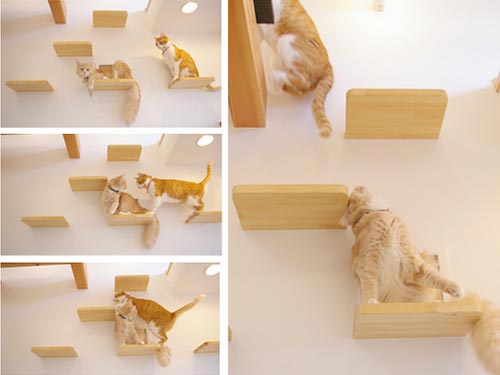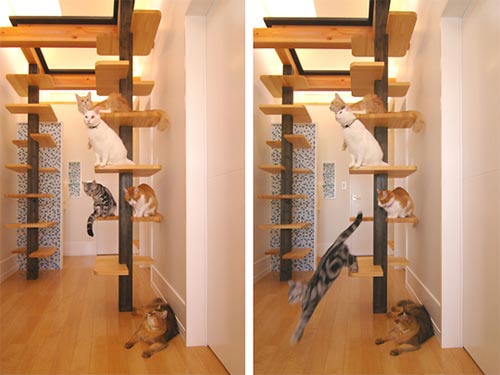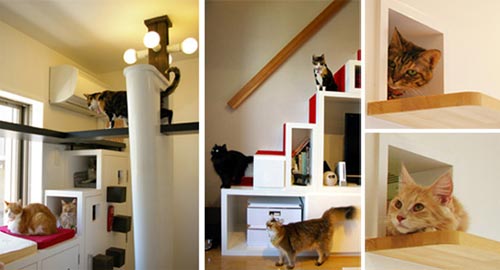 There appears to be great attention to detail throughout the house.
Rounded corners throughout, bookcase steps, tunnels, skylights, ceiling catwalks and a floor to ceiling scratching post
make this possibly the coolest pet-centric home we've ever seen.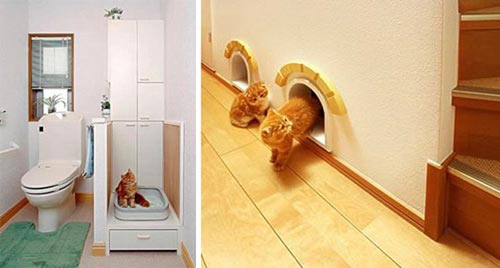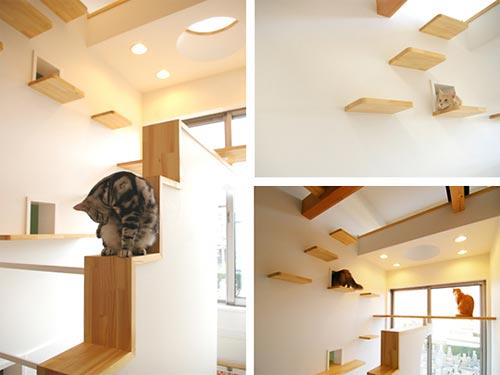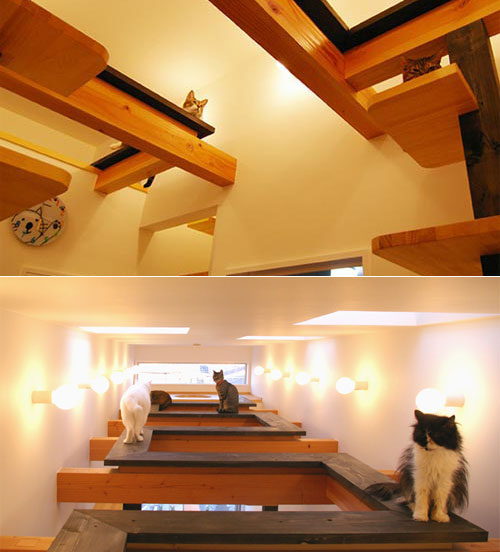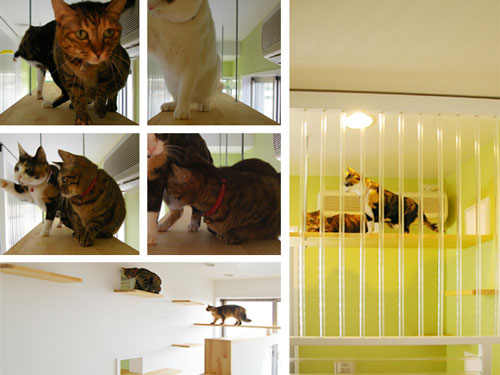 There are many more photos at
www.catshouse.jp
as well as some videos of the cats enjoying their home. If you are also interested in finding useful gadgets and toys for your cat, you can check this post "11
Cat Gadgets
for Cat Lover".