Johnson Tsang, the Hong Kong-based artist, has once again blurred the boundary between the real and surreal in his latest collection, Lucid Dream Series II (Johnson Tsang's previous works on Designswan). Tsang's thought-provoking works convey relatable anxieties and coping mechanisms that occupy the contemporary mind. This new collection, more unsettling than the previous one, reflects Tsang's own pursuit of spiritual growth and his need to "stop the inner war and face everything that happens with peace."
Tsang's minimalist white porcelain sculptures vacillate between the calming and disconcerting, exploring the liminal and invisible to make thoughts and emotions tangible. The artist's sentiment of acceptance and calm took a dramatic turn after he suffered a stroke in January 2022. Following brain surgery, a ten-day coma, and extensive recovery to regain mobility and speech, Tsang postponed two exhibitions set for last year and is currently easing back into his practice.
Despite his challenges, Tsang continues to push the limits of human consciousness through his art, and you can follow his progress on Instagram. By exploring the subconscious mind and spiritual growth, Tsang's works offer a unique perspective on the contemporary human experience. Whether you're an art enthusiast or looking for thought-provoking pieces to inspire your own growth, Lucid Dream Series II is worth checking out.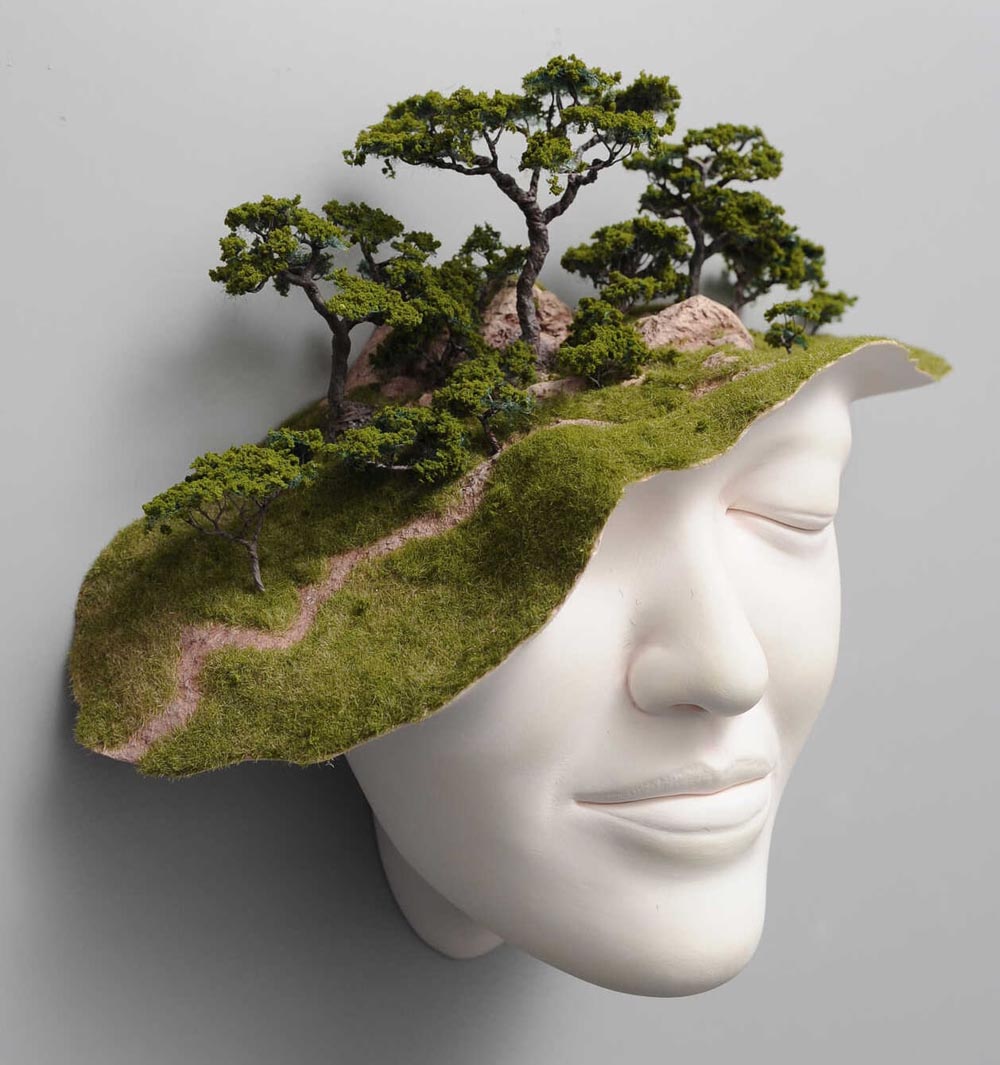 "Cross My Mind" (2020)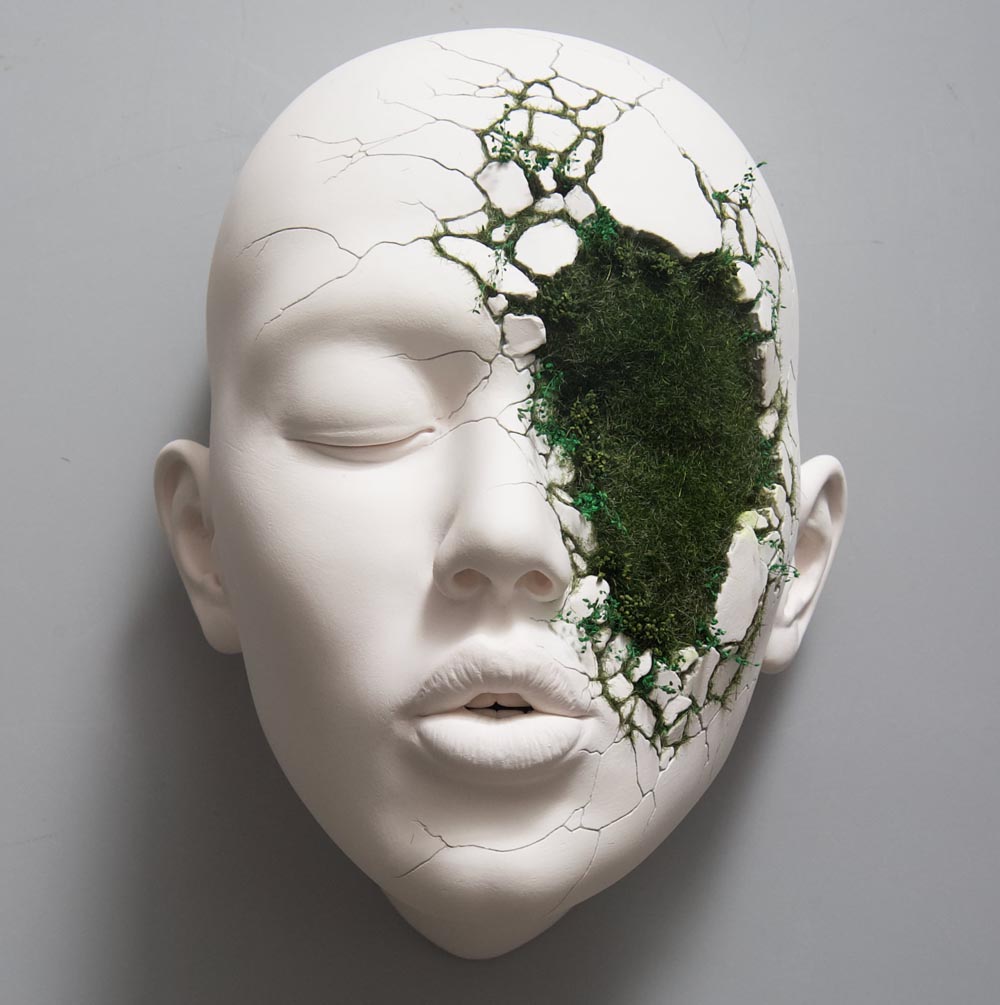 "Healing in Progress" (2019)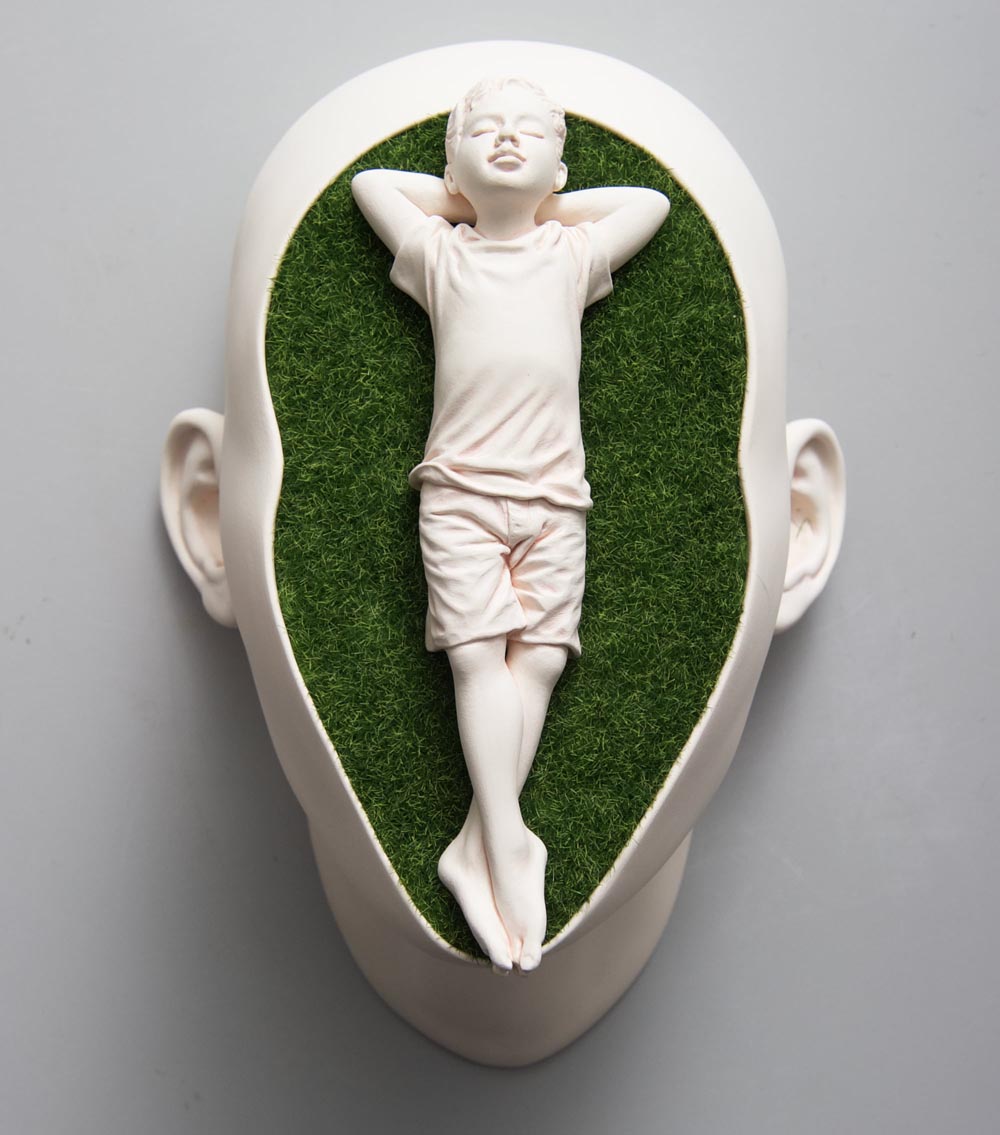 "Promise Land"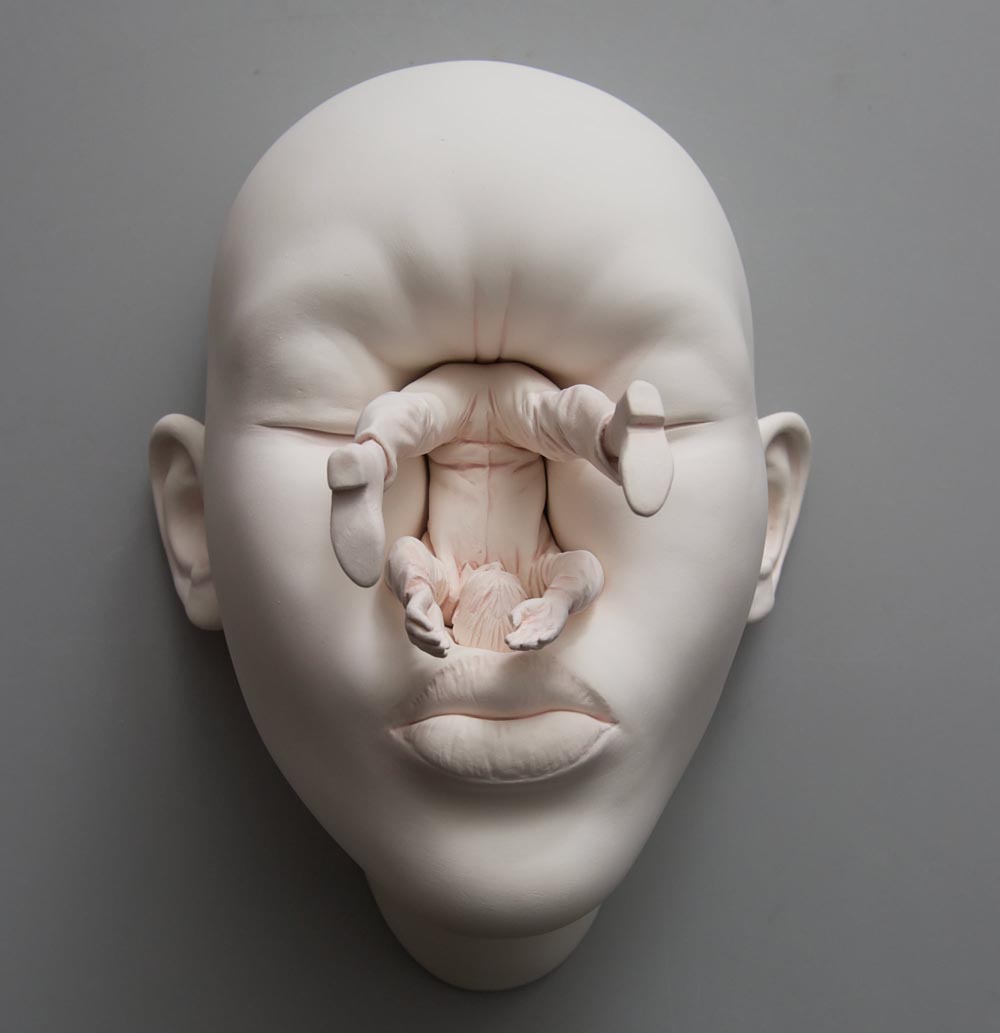 "Impressed"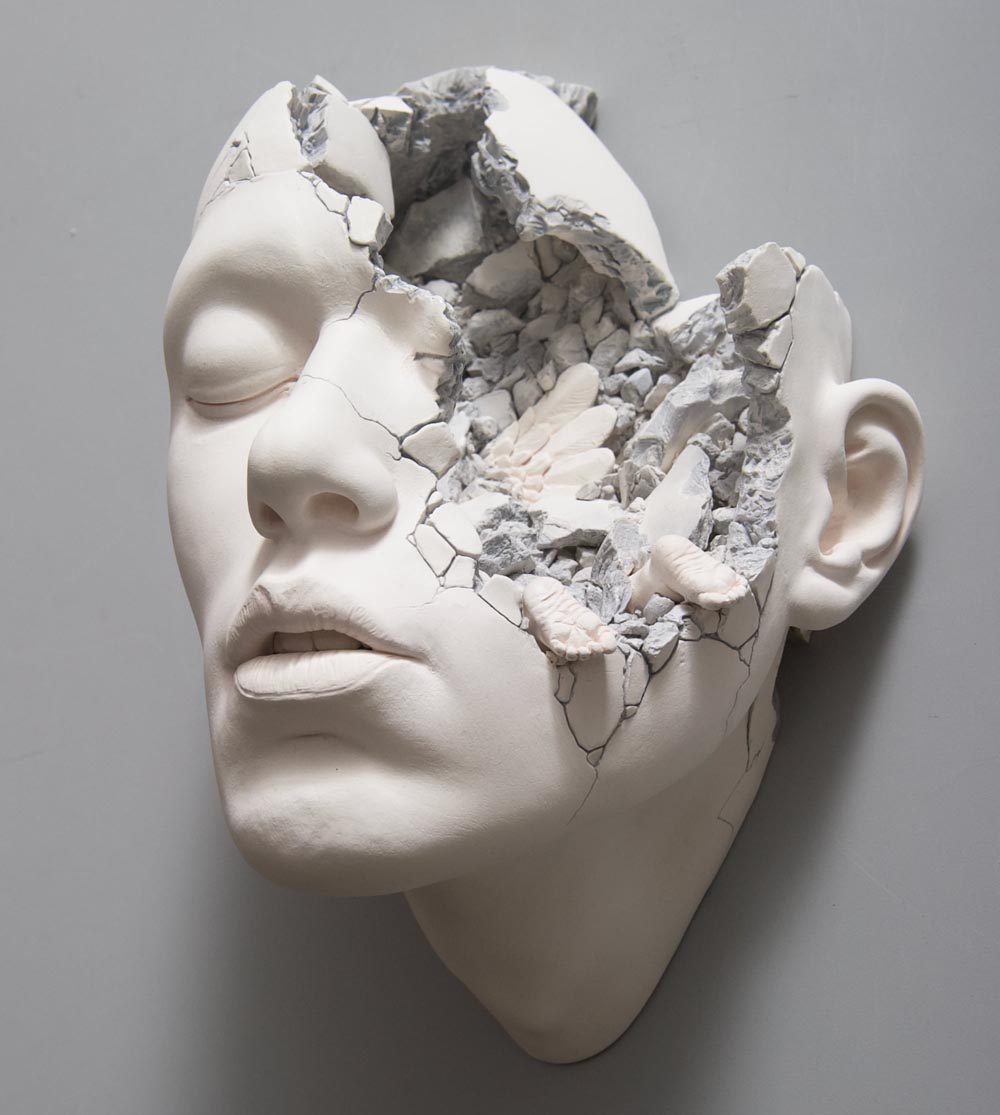 "Collapsed"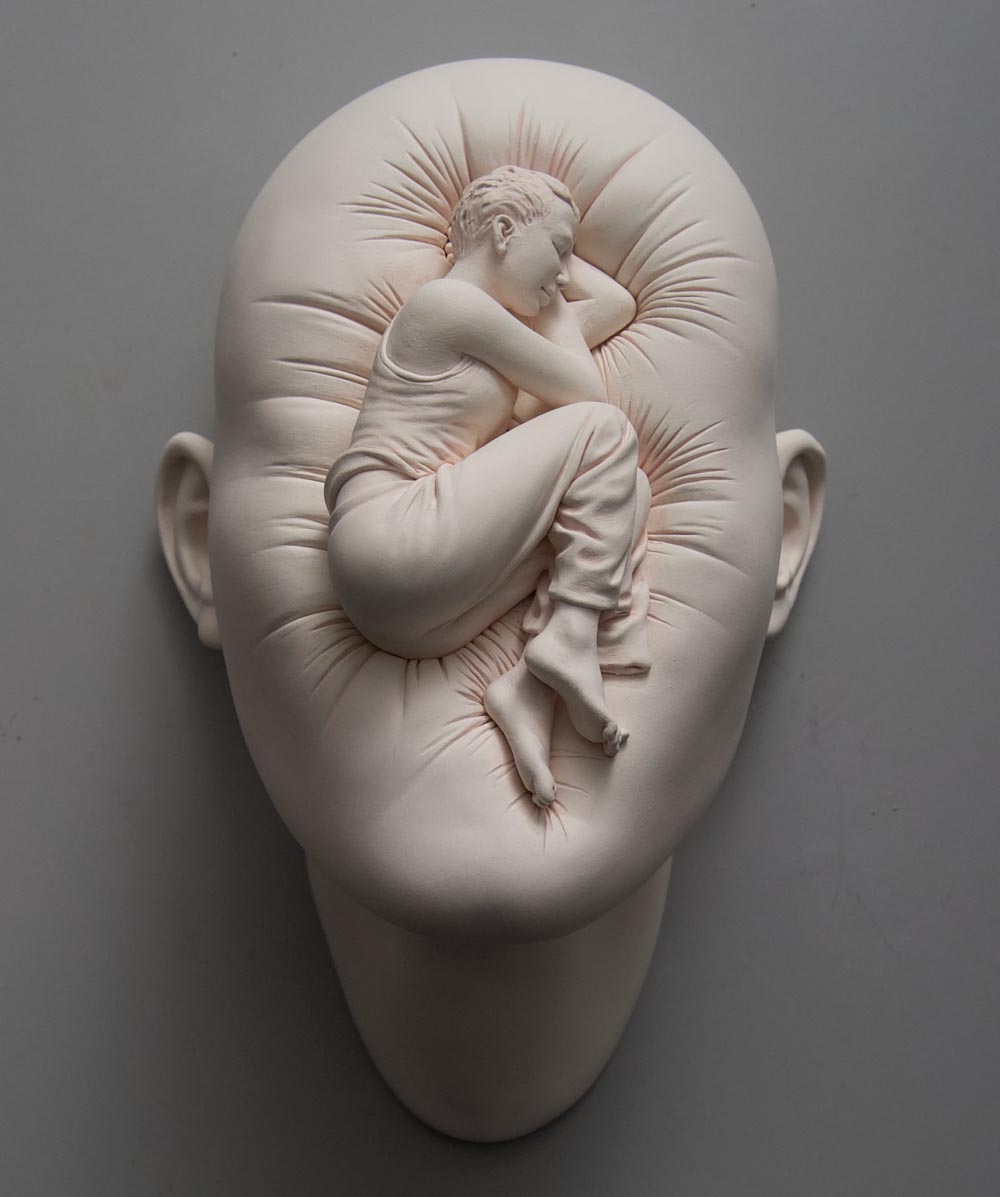 "Comfort Zone"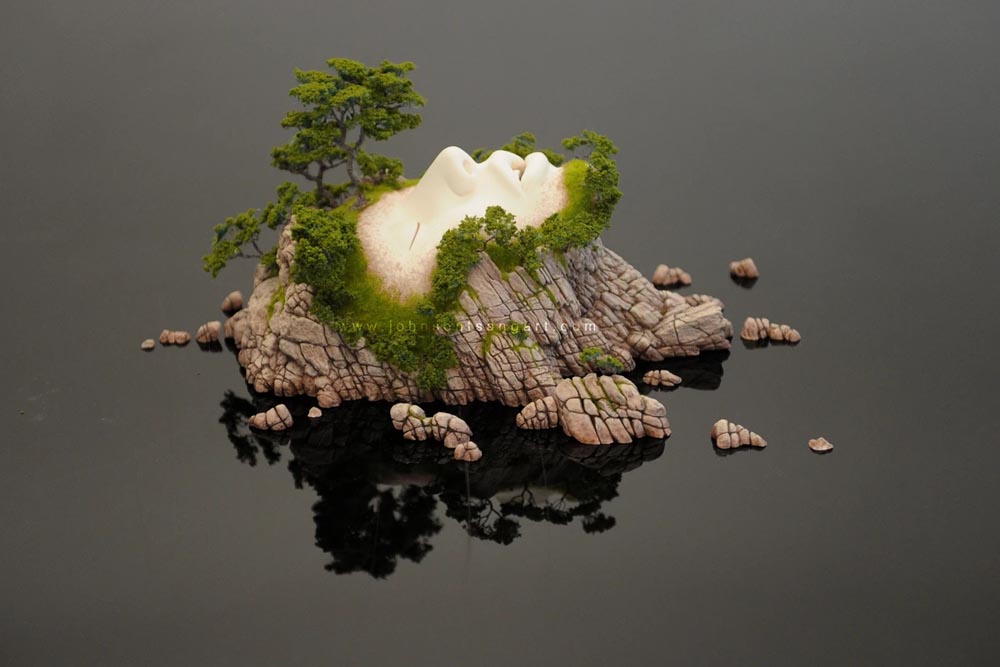 "The Rock"