Project: Ahuehuetes Norte Apartment
Architects: Taller David Dana
Location: Naucalpan de Juárez, Estado de México, México
Area: 307 sq m
Photographer: César Béjar
h/t: homeworlddesign
I am not quite sure can we still call a 307 sq m apartment as apartment, since when I first saw the photo, I thought it is a ground floor of a hotel. But anyway, this not so homey apartment is actually an apartment located in a residential building in Bosques de las Lomas. The design process for this apartment was approached from a sober perspective in architecture, a monochrome scale interrupted by color accents provided by vegetation and subtle details in the furniture.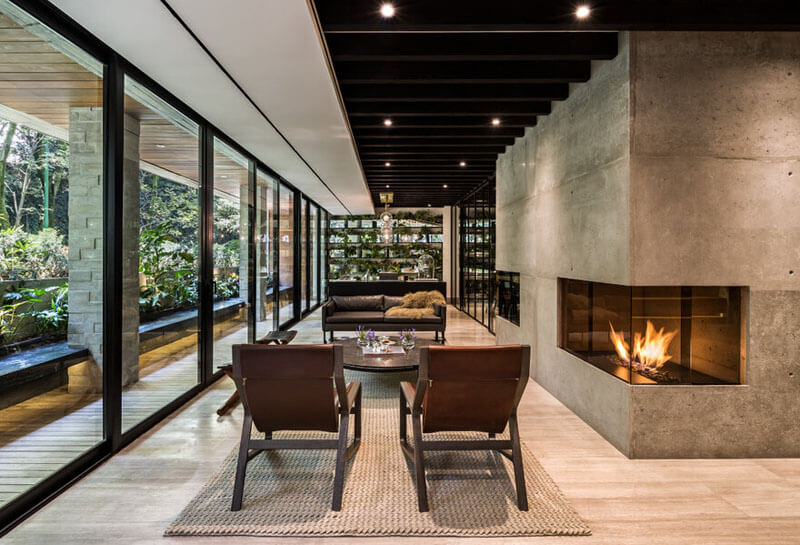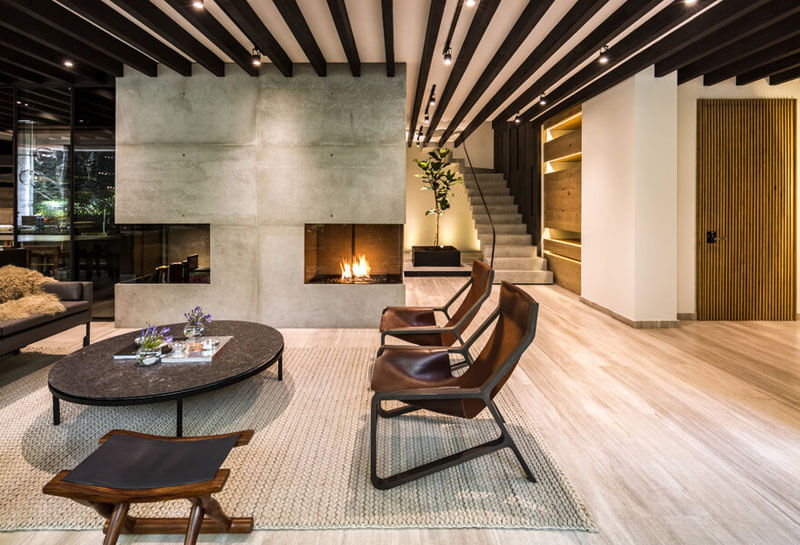 Accessing the ground floor you are welcomed by a bold and striking marble element. Taking advantage of the length of the main space, the living room and dining room visually communicate and complement each other by their relationship with the terrace and the views to the outside, generated by large windows. The relationship of the kitchen with the dining room is achieved through a set of fine glass doors, which generates a convergence between the two spaces, and at the same time, a set of views becomes present thanks to the reflections created by the vertical garden that decorates the far end of the dining room.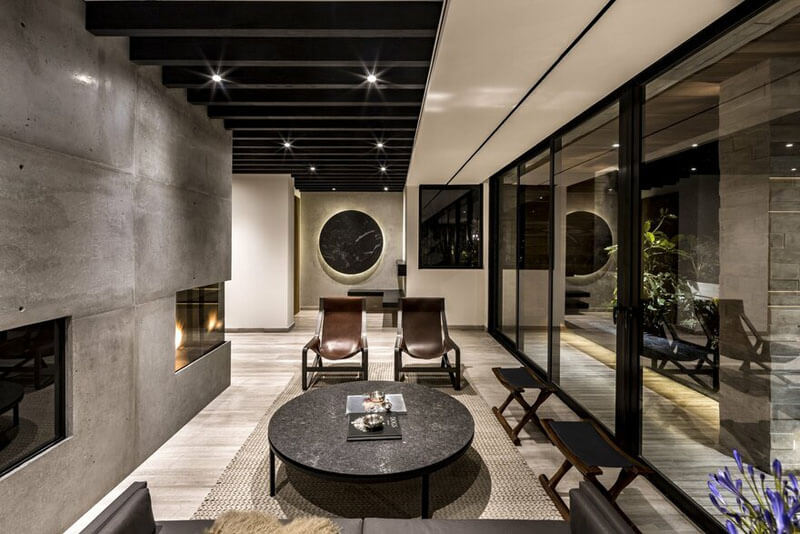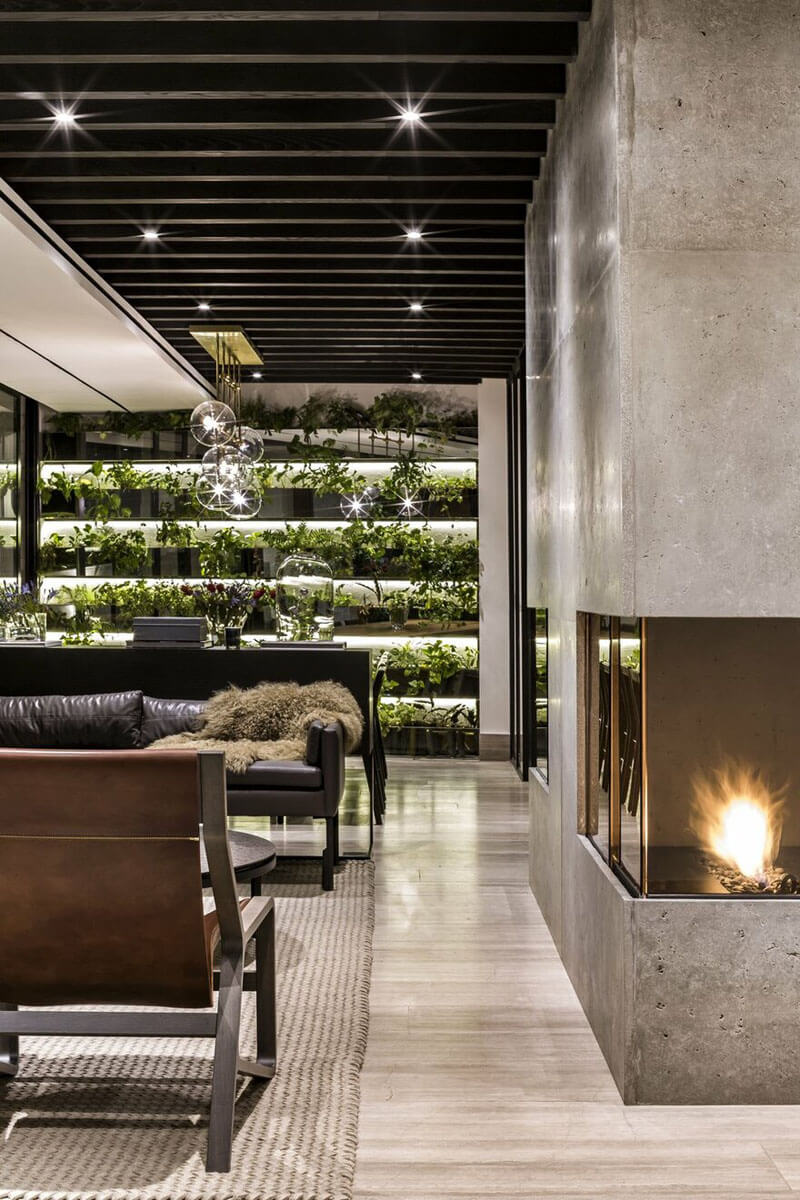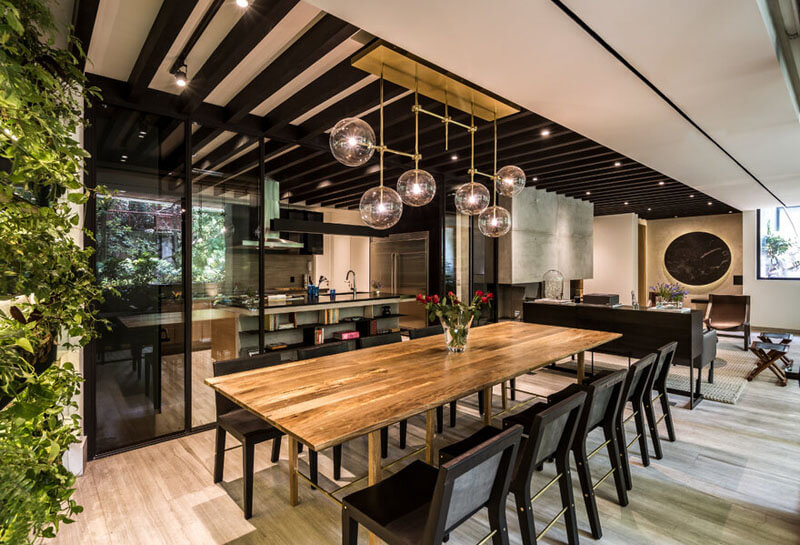 On the upper floor, the family room becomes a meeting point for complementary spaces, which can function as a common or private space. The main bedroom stands out for its composition of materials and warm tones, having communication to the outside through the terrace and granting an interesting visual of the surrounding vegetation. On the other side of the space is the main bathroom, which acts as a link between the bedroom and a large walk in closet, however at the same time delimits the space through an inked glass and a series of blinds.