— April 4, 2022 —
Interview by Steve Kerr
Total control over the situation can't always be a good thing for us. Especially when it comes to tattooing. It is important to trust the artist and to be on the same wavelength with him. That's how Mikhail Nechaev thinks. He has been working in the tattoo industry for several years. We talked about whether tattoos should become a part of modern art or not, and why Misha never makes the sketches for his clients before the session.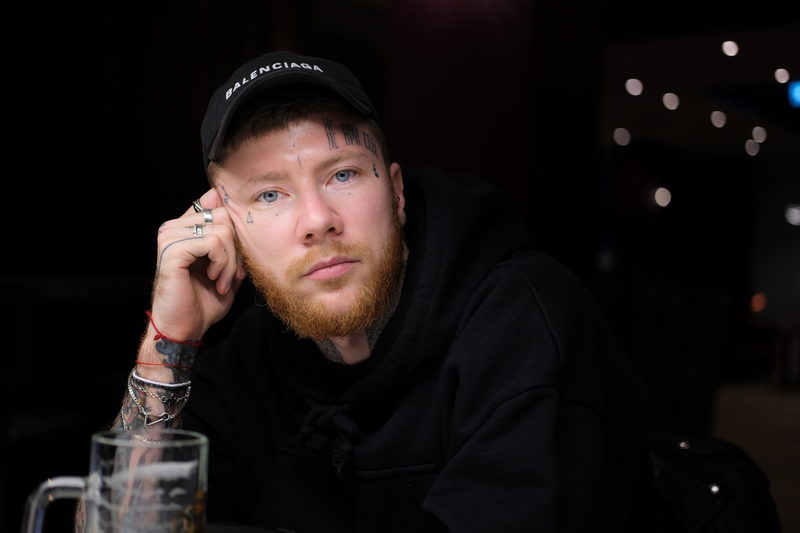 – Misha, what does a tattoo mean to you? It's clear that it is your profession, but is there also some deeper meaning in it?
– Absolutely. Yes, this is what I do for a living. But what is more important is the opportunity to make an interesting and original idea real. Of course with my client's help. That's why I never make sketches in advance. It is crucial for me to have personal connection with people I work with. Tattooing is kind of energy exchange. Before the session we discuss the details together, then I make a sketch. The client doesn't always have a clear idea of what he or she wants to get. And I am always ready to help with detailing the drawing. But, obviously, we do this taking into account the style I work in.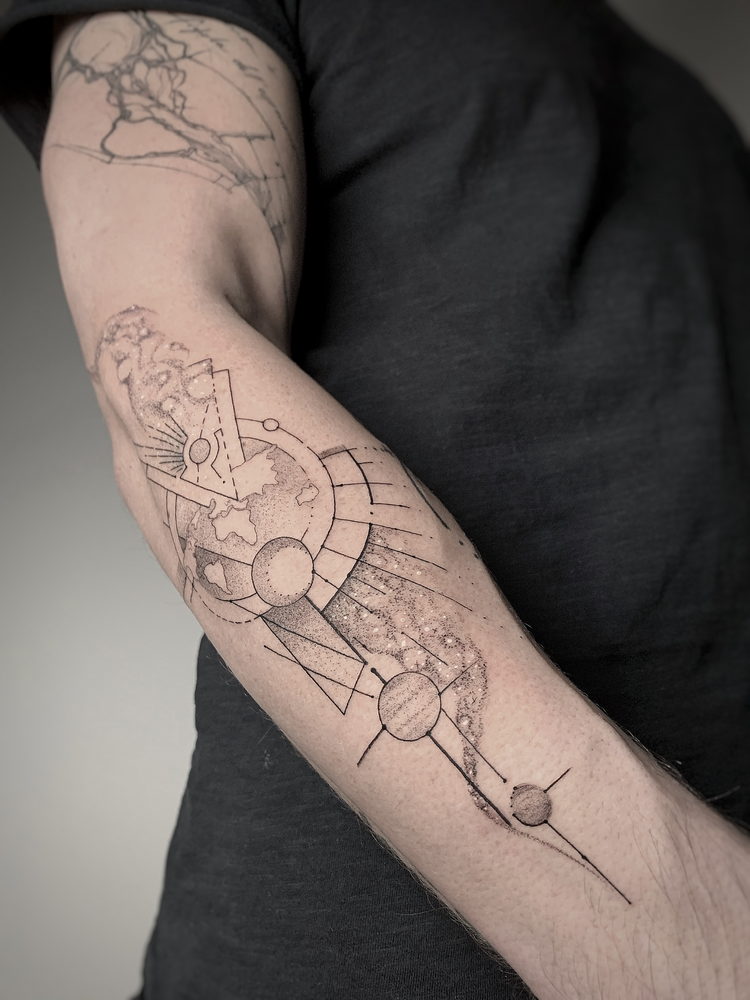 – Tell us about your style.
– I work in graphics, linework and dotwork. And I like geometric images. As for the theme, it is always different. It can be natural or space motives, something related to technology and science. I don't use colour or complex cover ups in my work. I'm standing for minimalism. In general, I think that such tattoos are the future. They are simple and stylish. But the tattoo industry itself will probably become more widespread. At least, that's what I'd like it to be. Tattooing is also an art. I think it should become a part of modern art, and the conventions should be held in the format of a large-scale exhibition that would be tied to contemporary art and digital technologies.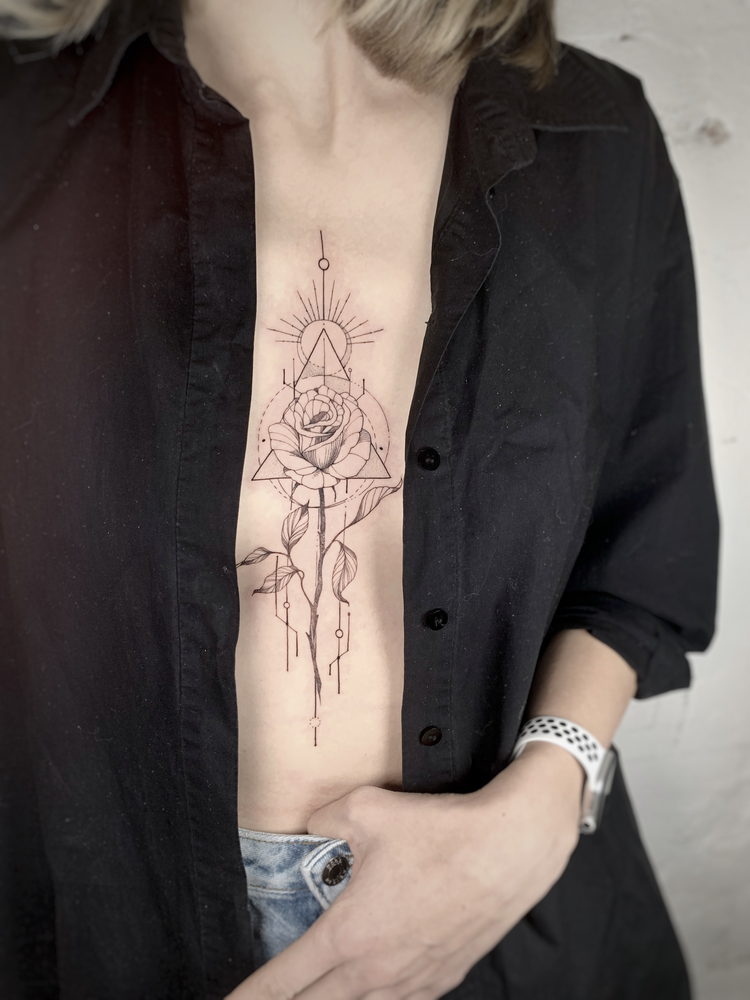 – Do you think the global industry is ready for such a change?
– In general, yes, but probably not right now. I often attended major tattoo conventions, was in Milan and London ones. It's really important to have something like that as it is a great way to show your own skills, share experiences and find out about the latest trends. But still, we need new formats, which I have already mentioned. I think there are more opportunities for this in the USA, for example. Because people there always treat new projects with interest and even admiration. Now a lot of Americans are writing to me saying that they want to work with me.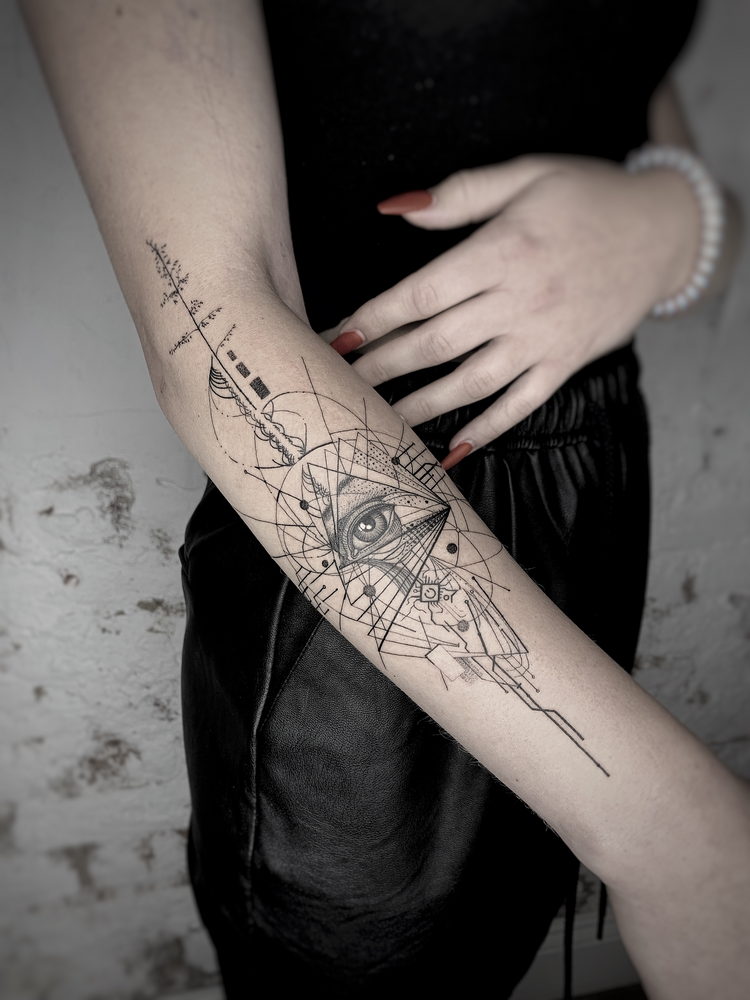 – You've worked a lot in Europe. What impressed you the most there?
– Probably, the people. They are more open, more friendly and you can easily notice it by coming to work with them. Everyone is like one family there — they support each other. And it is always a pleasure for me to work with European tattoo studios. I have been to some of them several times and I am still greeted as a good friend there.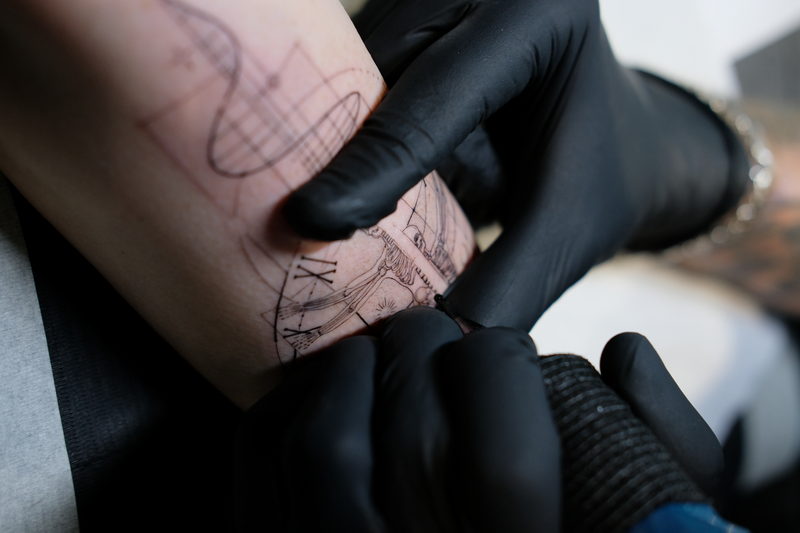 – How did you even come to becoming a tattoo artist?
– It was a long but interesting journey. I have always been interested in art, since I was a child. In high school, I dove into graphic editors. I even got a job in a printing house. We produced everything, from business cards to books. Perhaps I should've gone to university to get a degree that would've been connected with this profile. But my parents wanted me to become an energy engineer. So I graduated from the university with a red diploma and realized that energy needs to be turned in a completely different direction. Then I met the founder of a tattoo studio on social media. He was just about to open his place and also was recruiting employees. We agreed on meeting in a week. I was working hard on sketches in my album, experimenting with my art, as I needed to elicit all my creative potential. And when we finally met, I honestly said to him that I didn't have any experience in the industry, but I was interested in it and was ready to give it a shot. At first, I worked there as an administrator. It helped me to see the inside of the profession. In addition, I couldn't help reading the tattoo-themed forums. Because there were no other sources, for example, like YouTube videos or some kind of training guides. I had to find everything by myself.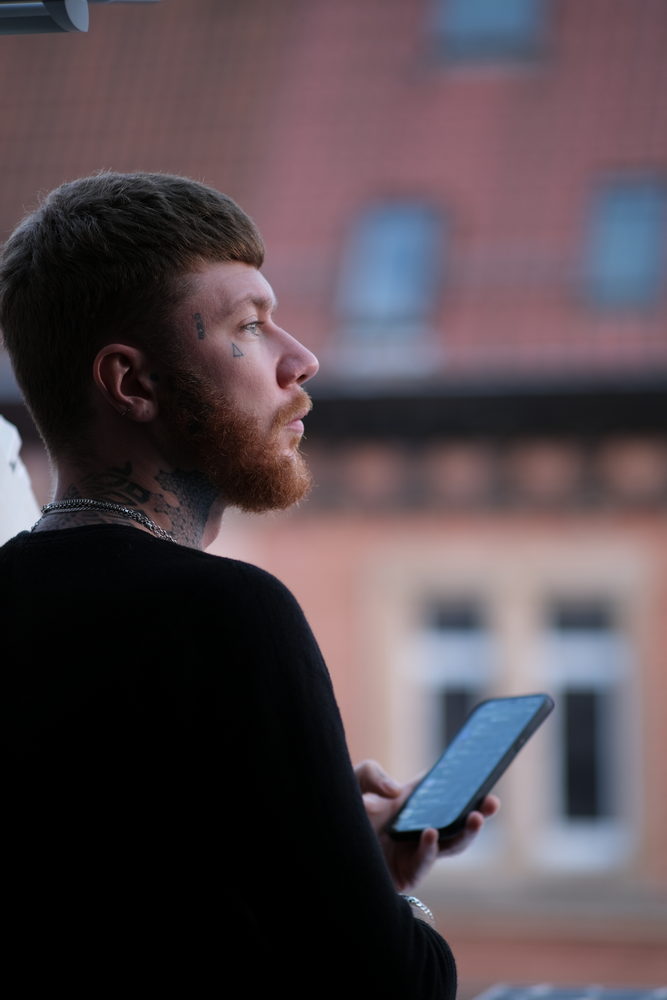 – Were you looking for your clients by yourself too?
– I wasn't looking for my first client. The client found me. One day, I was sitting with my friend in the kitchen and she suddenly said to me: "I want a tattoo!". We spent half the night drawing the sketch and agreed that if something doesn't work out, we'll just cover the mistake up with a square. But the most interesting thing happened when I got the tattoo machine in my hand: I wasn't nervous at all. I just started using the machine as if it was a pencil. My friend liked the result, and I realized that I needed to keep tattooing.
Misha works a lot in Germany now – Munich, Hamburg, Stuttgart. Plans for spring have already been scheduled. Nechaev is expected in Amsterdam and Zurich. And, of course, these are not all the places of the upcoming tour.