Sip your martini or cocktail like a Viking warrior after another victorious battle with these cool new Viking Horn Cocktail Glasses.
These unique Viking horn / crescent moon-shaped stemware glasses are hand-blown from the ultra clear, lead-free crystal for maximum clarity and can hold up to 14.5 oz of wine, beer, cocktails, … or maybe some potent Viking mead. It's fun to use them to sip your cocktail wine juice and other drinks. They come in a set of two.
These unique wine glasses are ideal for engagement parties, promotion parties, gatherings with friends, formal dinners, and for holding your martini, or classy cocktails.
No matter you want to add the moon cocktail glasses to your home barware collection or give them as gifts, this unique set of glasses won't let you down. If you have a party or gathering with your guests, you will sure win lots of compliments when used with guests. [buy from amazon]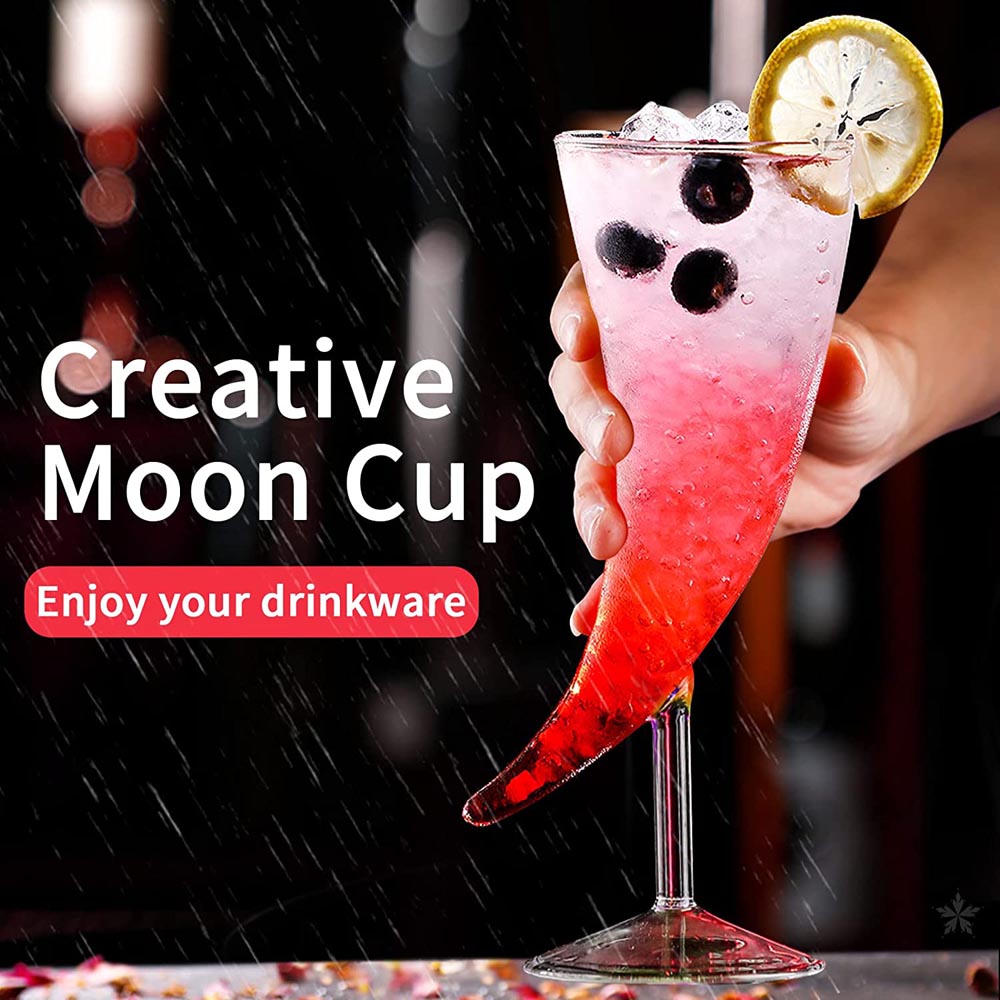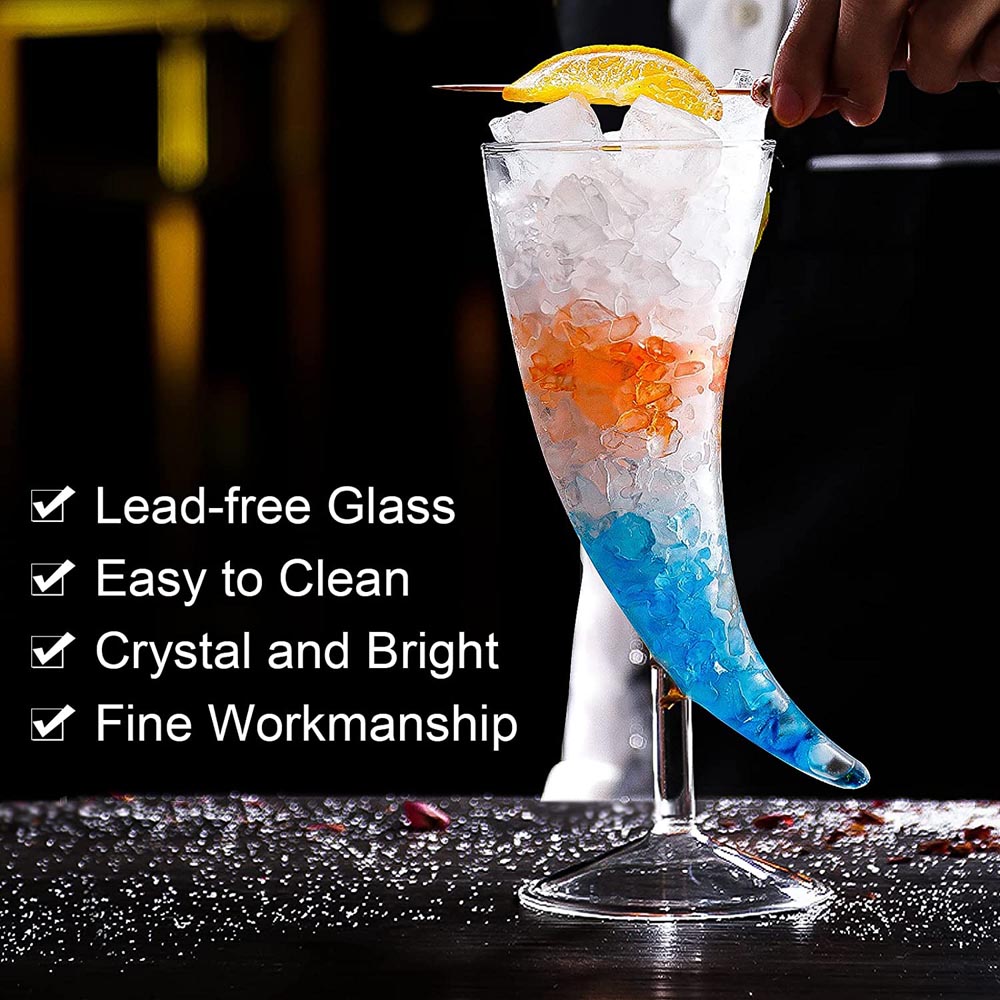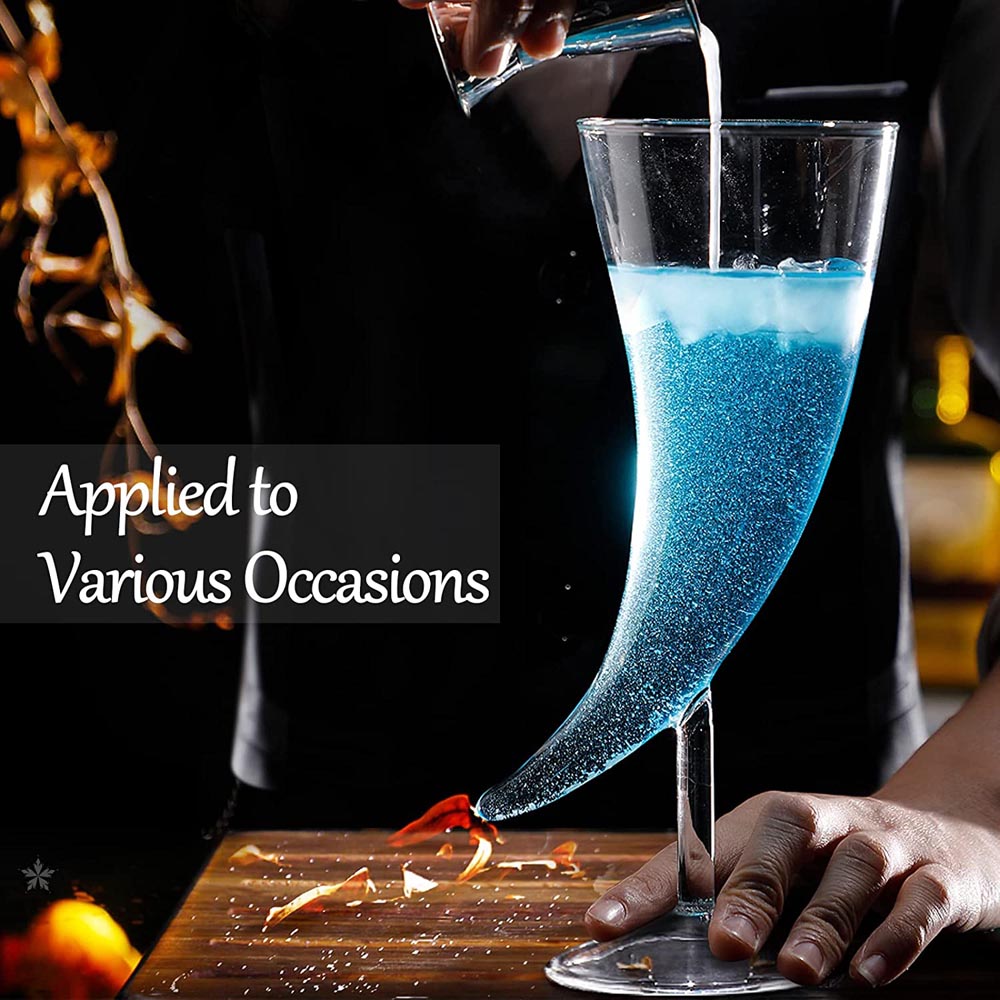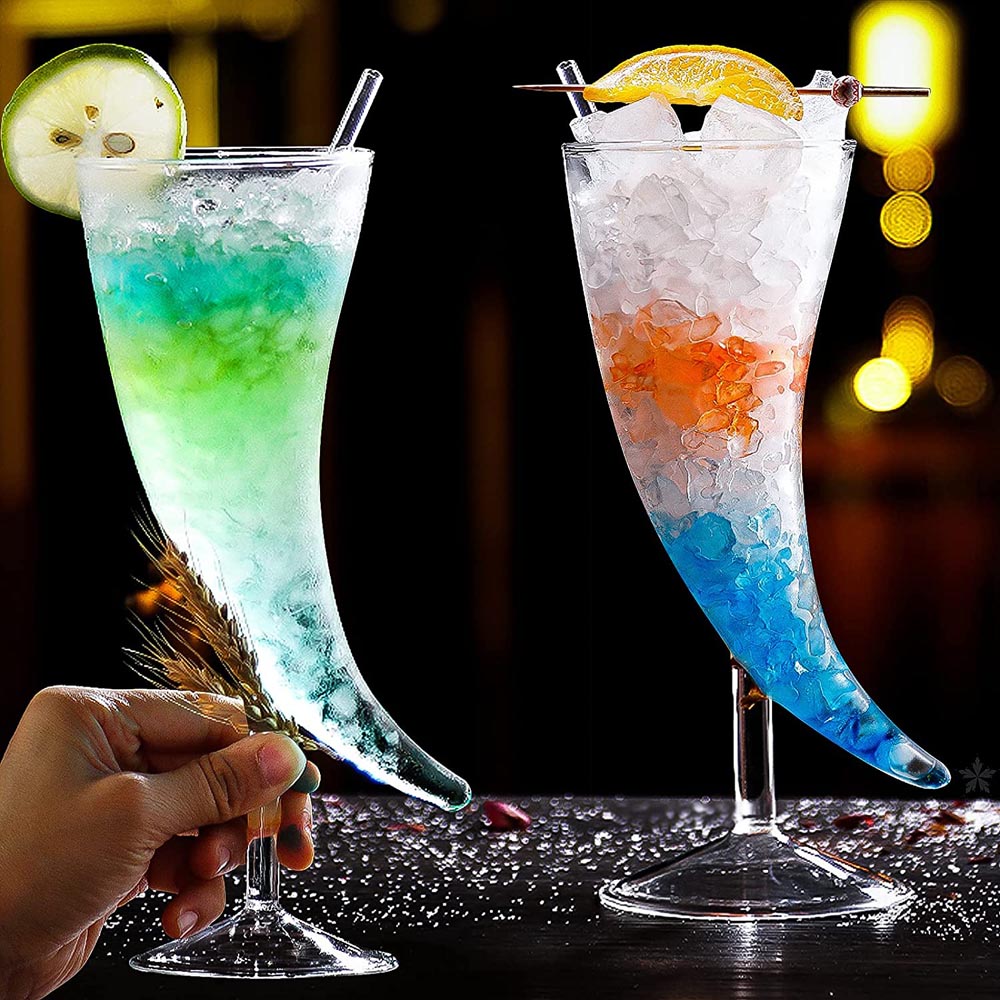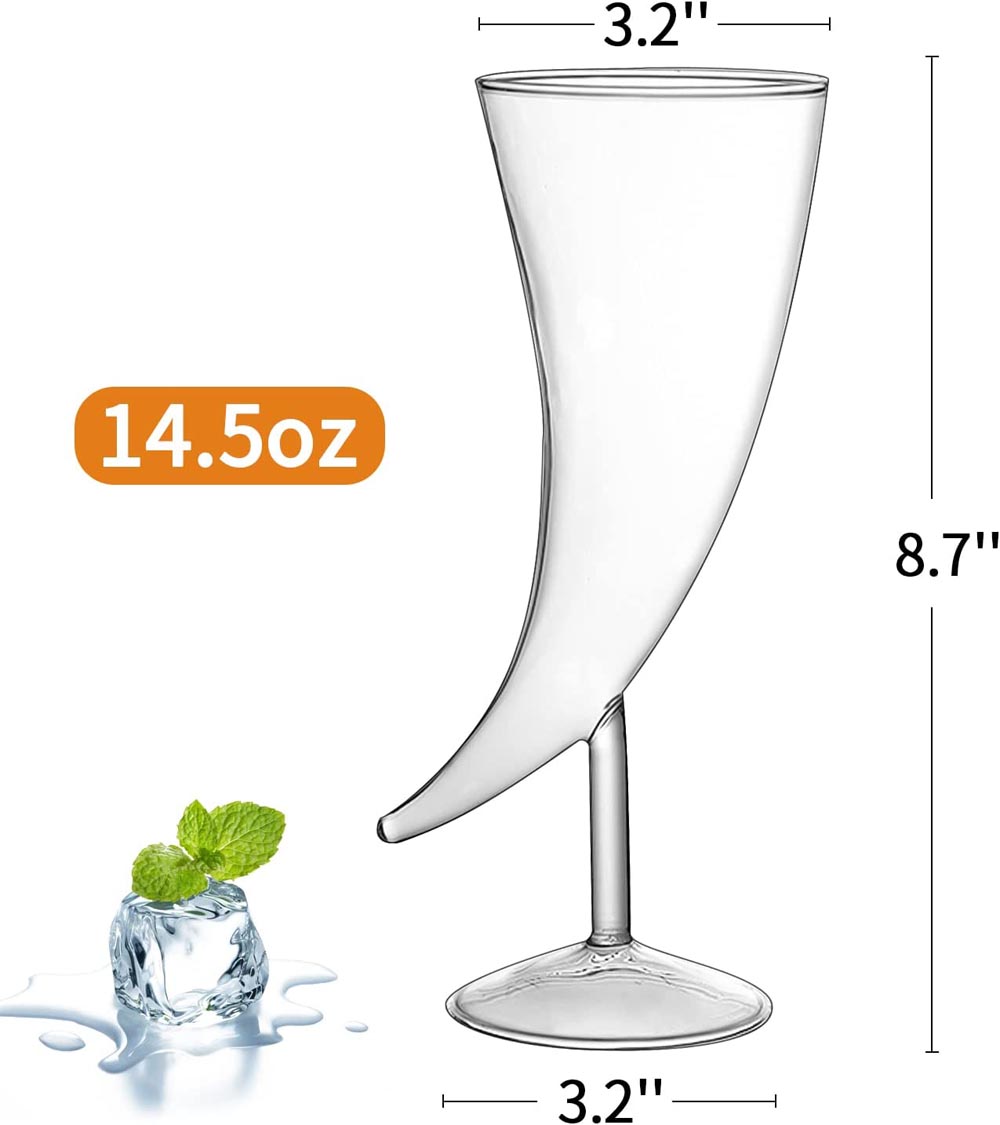 We are a participant in the Amazon Services LLC Associates Program. If you make a purchase, Design Swan may earn an affiliate commission. Please read our disclosure for more info.