Sushi Burger, an interesting fusion of American staple and classic Japanese cuisine is usually made of sticky rice (replacing the burger bun) and layers of fish, avocado and salad vegetables. It puts a hearty, handheld twist on a traditionally dainty delicacy. Follow the footsteps of other viral culinary cross-breeds like the ramen burger and the sushi burrito, sushi Berger is considered as a more substantial (and more Instagrammable) cousin to a standard sashimi or maki roll. More and more chefs and foodies start to explore the possibility of this edible amalgamation. And here we have some mouthwatering example from internet.
This sushi burger incorporates raw salmon, smoked bacon, salmon eggs, and a sauce with mint, basil, garlic, and yogurt, plus a sprinkle of black sesame, basil leaves, and balsamic cream.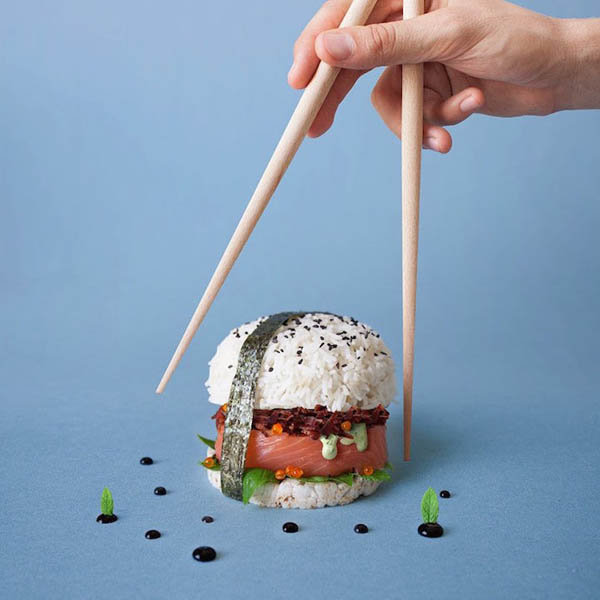 This sushi burger features spicy salmon, avocado and some salad leaves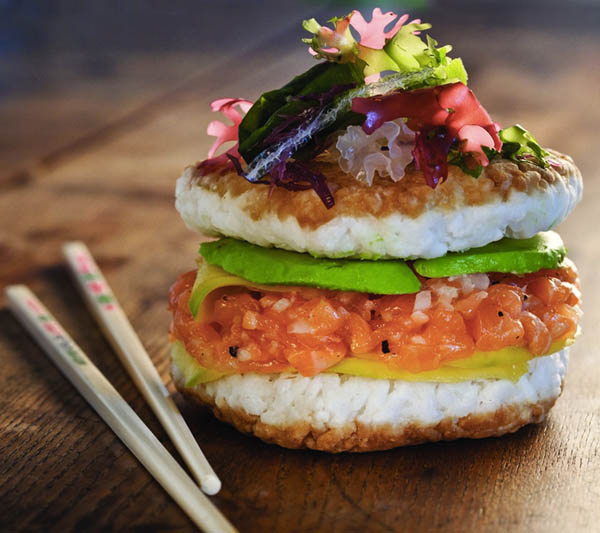 This sushi burger incorporates fried chicken katsu fills the center of this mouthwatering rendition.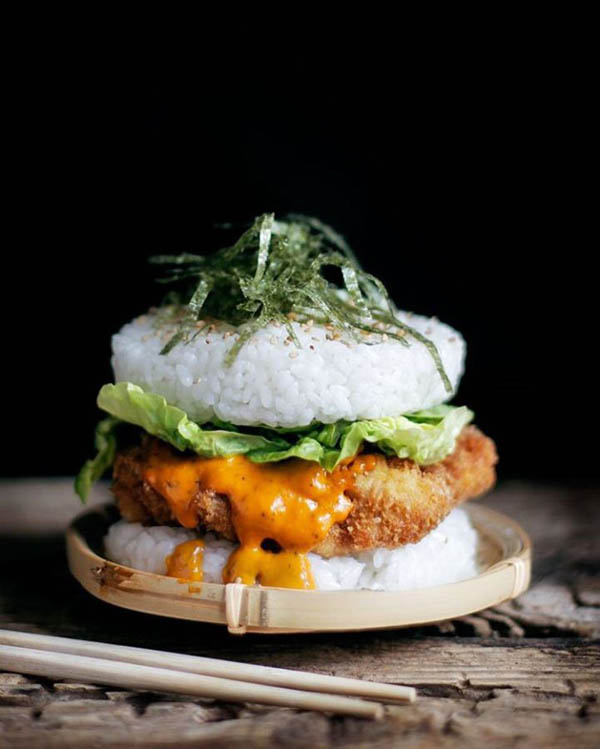 This vegan sushi burger is piled with shredded teriyaki jackfruit (in place of chicken), avocado, pickled ginger, vegan mayonnaise, and red cabbage.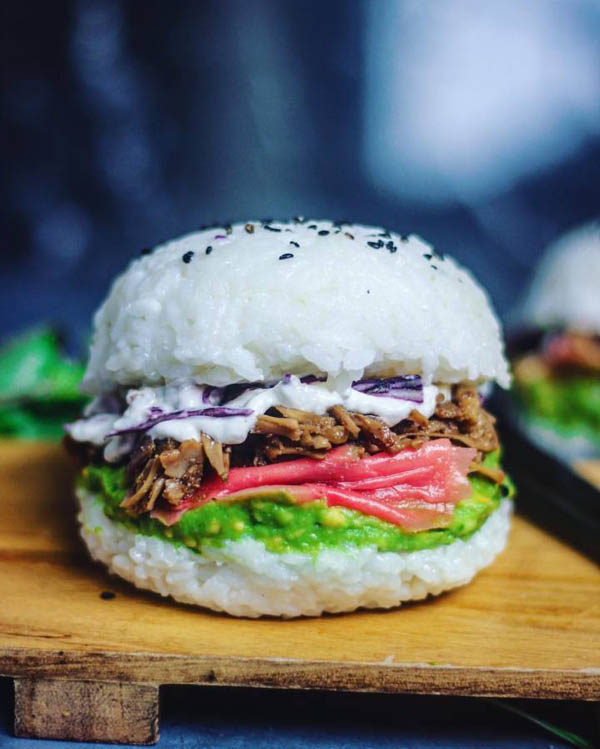 This vegan sushi burger features teriyaki "chick'n," kale, slaw, avocado, and vegan mayonnaise.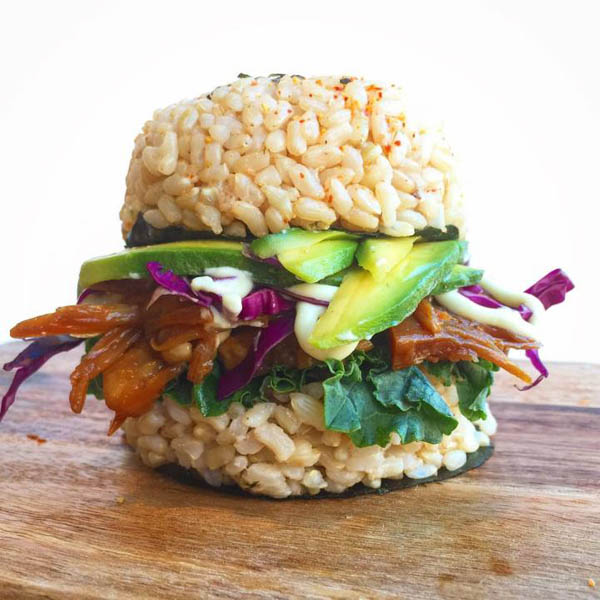 This sushi burger features spicy tuna, avocado, cucumbers, and oshinko between grilled rice "buns" topped with seaweed.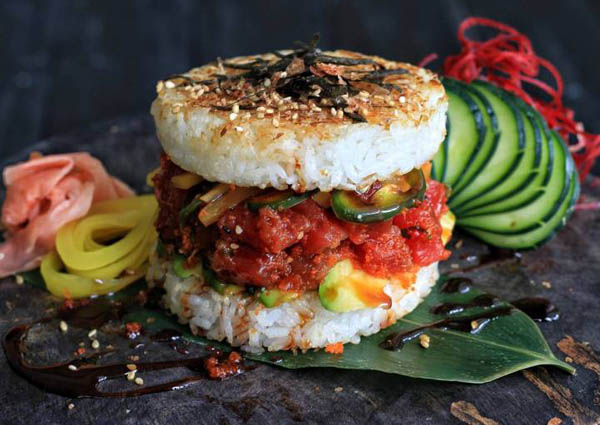 This rainbow sushi burger includes vegetable rainbow rice, avocado, and tofu.

via: mymodernmet