When it comes to packing, the lists can be quite diverse depending on your destination and duration of travel. However, incorporating the best travel accessories can greatly enhance your overall trip experience. Here is our list of tech for travel essentials you should have with you on the road. Consider these as the travel gear staples to bring on your next trip, as well as all your future vacations.
How can I make travel easy and comfortable?
#1 Travel pillow
This essential travel accessory is a must-have, unless you're from another planet, of course! When you can't find a comfortable sleeping position in a cramped economy seat, a travel pillow helps you doze off peacefully. There are several options available to ensure a seamless travel experience without straining your neck. Stitched with durable nylon thread, this travel pillow is built to last. Its 360-degree U-shaped design provides complete support and coverage for your neck.
#2 Compression sacks
Compression sacks were originally designed to reduce the bulk of lofty sleeping bags. They are essentially stuff sacks with additional nylon end caps. These caps can be pulled together using strings or straps to remove air and create a smaller, denser package that is easier to pack. Travelers often utilize compression sacks to condense items like socks, underwear, and other wrinkle-tolerant stuff. By using these sacks, you can significantly reduce the overall volume by half. For instance, even an 8 to 12-liter sack can conveniently compress a fleece jacket along with a week's worth of socks and underwear into a package that effortlessly fits in one hand. Additionally, these sacks can also serve as a decent pillow when needed.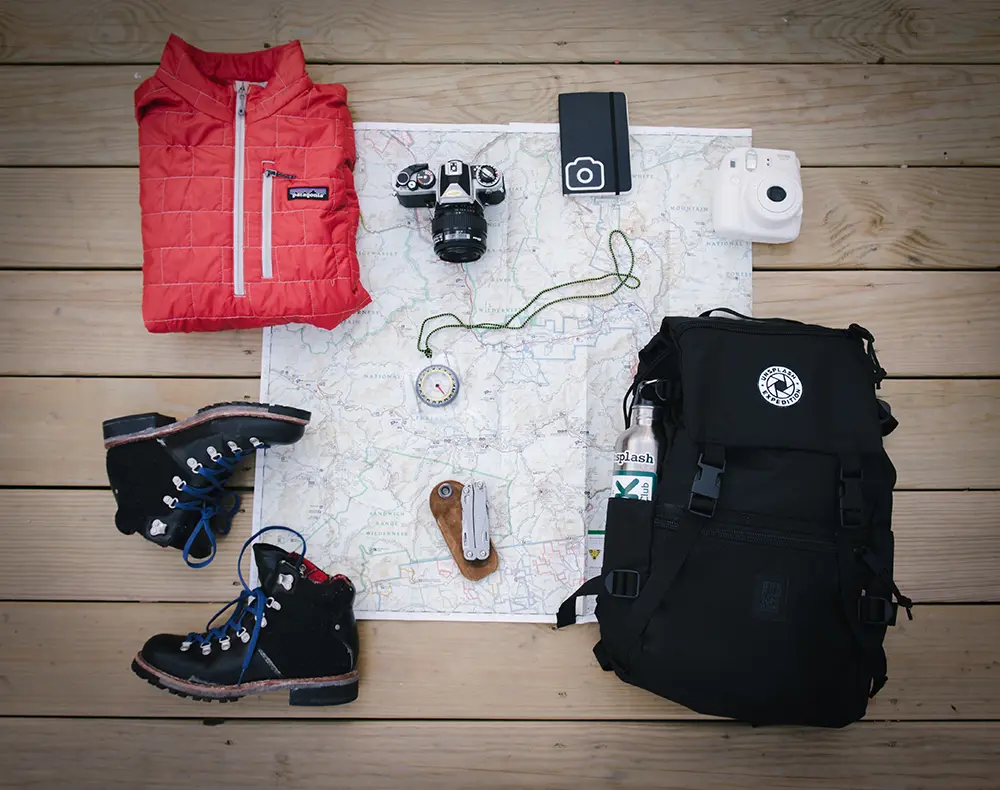 #3 Unlocked mobile phone
When traveling internationally, having an unlocked smartphone compatible with affordable prepaid phone plans can be a game changer. Unless your carrier offers inclusive high-speed data for international use (like T-Mobile or Google Fi), using a phone under contract with a major carrier can be costly. Unlocking your phone may seem troublesome, but it's worth it to have access to data-intensive apps like Google Maps or Google Translate on the go. Apps like Facebook Messenger or WhatsApp are convenient and free for communicating with people you meet on your trip and those back home. Additionally, you can stay connected through email, TripAdvisor, banking, social media, and more.
There is another similar but not obvious item that should also be on your list: "What essentials are needed for traveling?". This is a good VPN. With an advanced provider like VeePN, you can switch to another region and book tickets, hotel rooms, and more at discount prices. VeePN also allows you to protect yourself from intruders and data interception. With all these advantages, the service offers a free trial mode.
#4 A portable charger
A dead battery can really put a damper on your trip. Make sure to keep all your accessories charged up with a power bank. We personally recommend Anker, but Calpak's dual luggage tag charger is also a great choice.
#5 Headphones
When planning to listen to music, watch a movie, or escape noisy neighbors on a flight, most of us won't forget our headphones. Remember to bring your favorite pair and also carry corded earbuds as a backup option in case you don't have a Bluetooth adapter.
#6 GPS tags
If we're talking about luggage, both the Tile Pro and Apple AirTags can come to your rescue when it comes to finding misplaced bags (or wallets, or keys – you name it). Actually, AirTags are among the things that contributor Harrison Pierce wishes he had when he started traveling non-stop.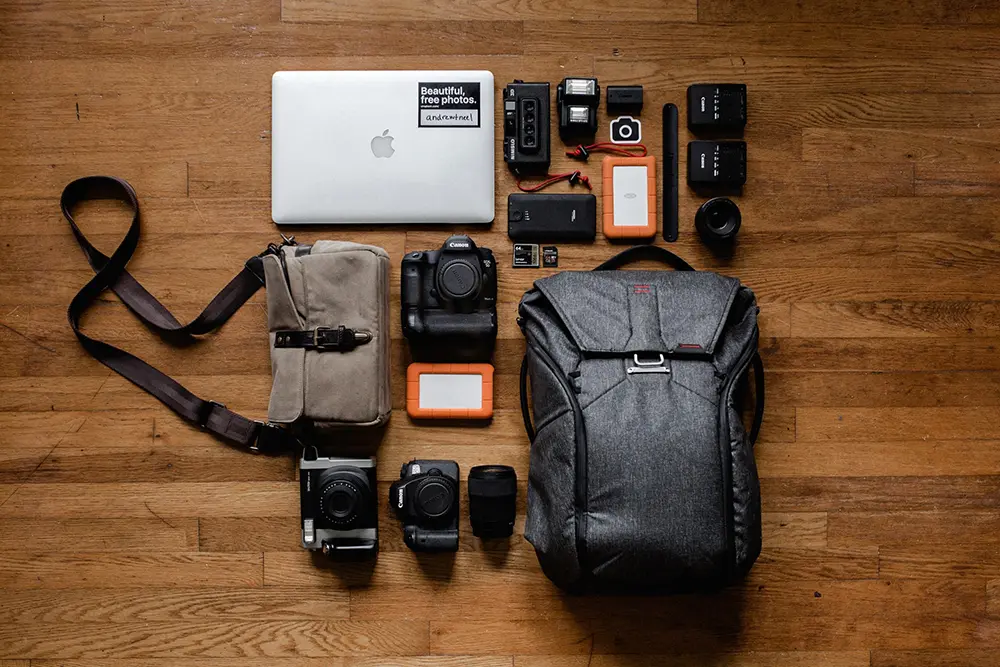 #7 A power adapter
When traveling internationally, a power adapter becomes a necessity to keep your devices charged in airports and hotel rooms. Apple's World Travel Adapter Kit includes seven AC plugs designed to fit various electrical outlets worldwide. Each plug is conveniently labeled with its corresponding regions. This kit is compatible with Apple USB-C power adapters, MagSafe and MagSafe 2 power adapters, 10W, 12W, 30W, and 35W USB ports, as well as portable power adapters. Additionally, we recommend a Bluetooth converter that allows you to use your regular cordless earbuds for an enjoyable in-flight movie experience.
Conclusion
To ensure that your journey goes smoothly and hassle-free, properly prepare your luggage with some attractive shoppable visuals. Some of the tips will help you save money, others will help you protect yourself, and still, others will help you have fun. All this is useful on the road since you do not have the usual home comforts at your fingertips. So, get ready for a fantastic adventure!