In a world that constantly buzzes with activity, finding moments of tranquility and focus can feel like a challenge. Enter the realm of fidget toys – innovative, engaging, and designed to provide relief from the hustle and bustle of daily life. Whether you're a child seeking a playful distraction or an adult aiming to alleviate stress, these fidget spinners and toys offer a mesmerizing escape into a world of tactile exploration and captivating motion.
Join us on a journey through the world of fidgeting marvels as we unveil nine unique and captivating toys that cater to both kids and adults alike. From intricate designs that challenge your dexterity to enchanting features that light up the night, these fidget toys promise a world of amusement and relaxation.
DMaos Fidget Spinner: Metal Brilliance
Crafted from Metal Brass, the DMaos Fidget Spinner is not just a toy; it's a stress-relieving companion. Let its Bike Sprocket Chain Design and Golden Roulette mesmerize you into a world of tranquility.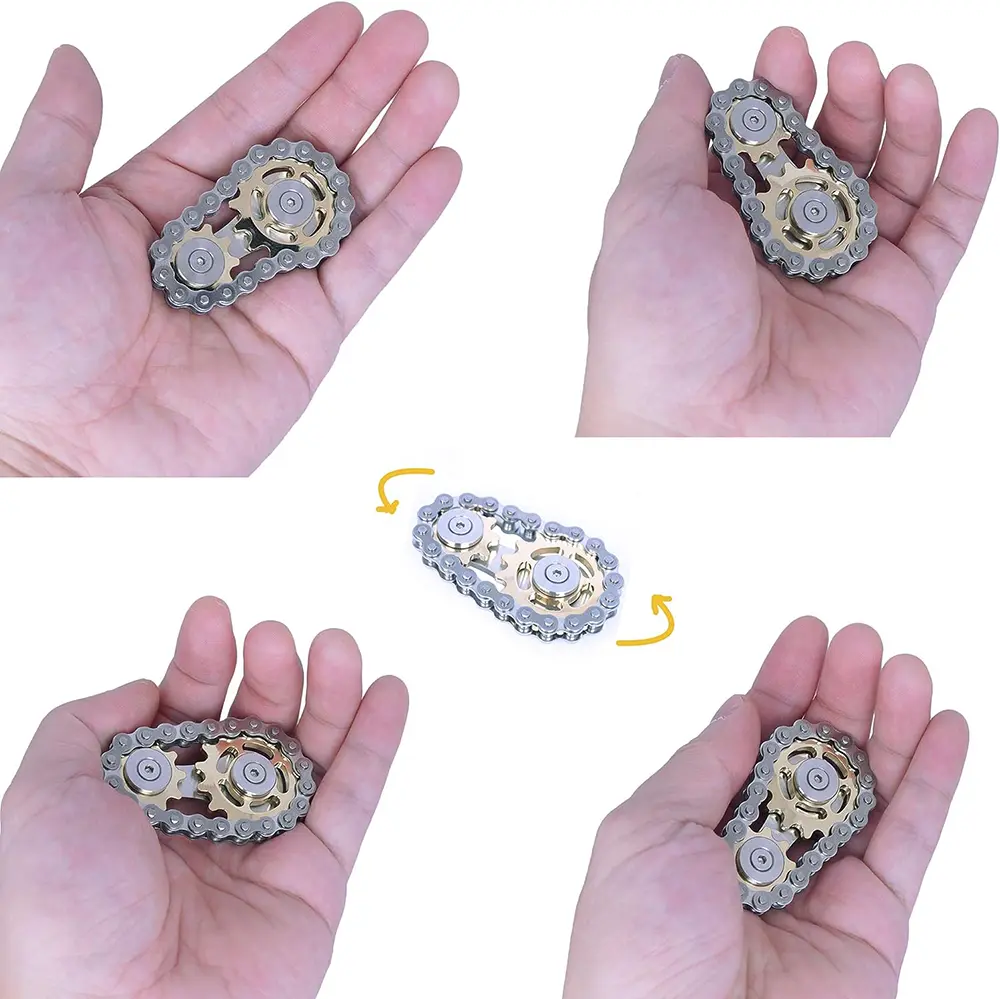 Link
Robot Fingertip Fidget Spinners: Tech Meets Tranquility
Combining functionality with fun, the Robot Fingertip Fidget Spinners offer both decompression and a mobile phone stand. Embrace unexpected surprises and endless entertainment.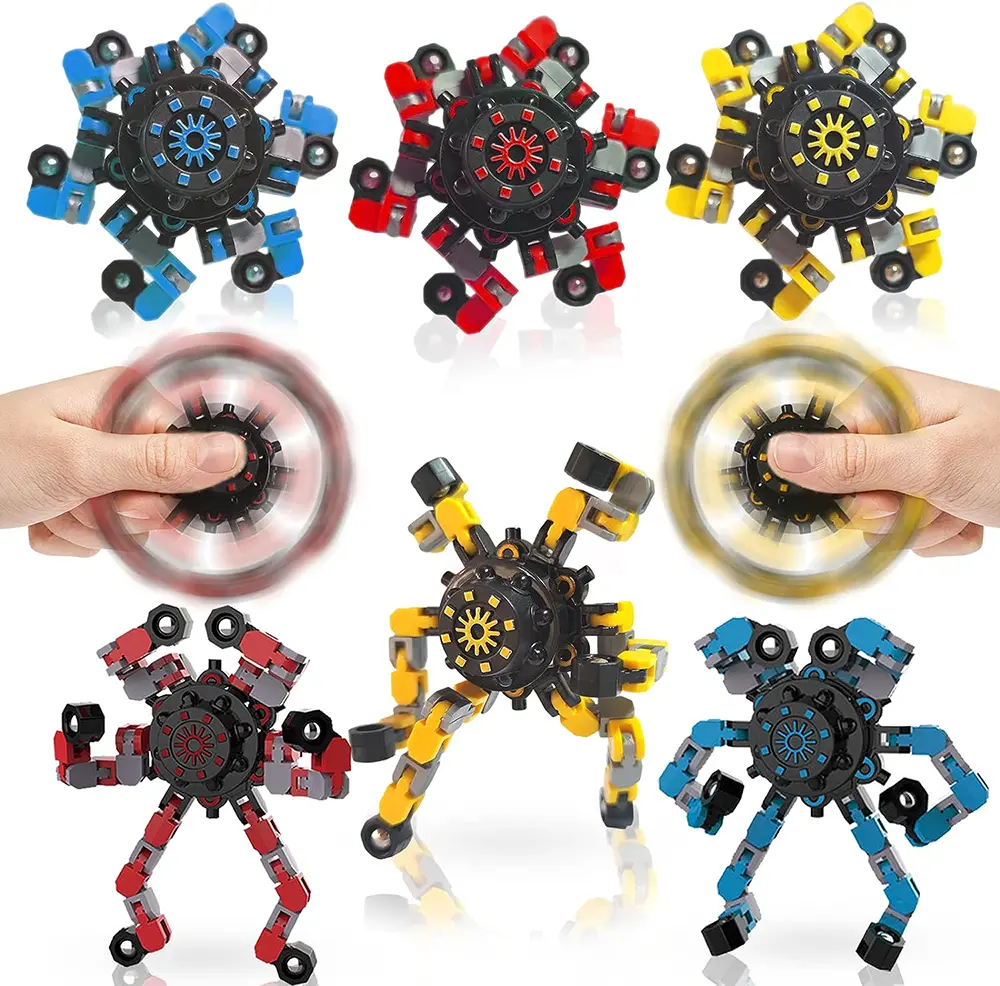 Link
Magnetic Rings Fidget Toy Set: Endless Magnetic Magic
Explore the soothing magic of magnets with the Magnetic Rings Fidget Toy Set. With a trio of environmentally friendly ABS plastic rings, prepare to be entranced.
3D Fingertip Fidget Spinner: A Dimensional Delight
Venture into a multi-dimensional experience with the 3D Fingertip Fidget Spinner. Its intricate design and multi-axis torus beckon you to uncover its captivating mysteries.
Fidget Cube Spinner: Shape-Shifting Serenity
Witness the metamorphosis of the Fidget Cube Spinner as it transforms into four different shapes. Whether spinning together or apart, find comfort in its versatile form.
Fidget Hand Toys: Endless Fidgeting Exploration
Embrace the infinite possibilities of fidgeting with the Fidget Hand Toys. From perpetual motion spins to mesmerizing movements, discover a world of entertainment.
UFO Fidget Spinner: Glowing Cosmic Captivation
Experience the celestial allure of the UFO Fidget Spinner. Watch it come to life with an enchanting glow after a brief charge from light sources.
Wizard Fidget Spinners Toy: Magical Retro Reverie
Embark on a journey to a magical era with the Wizard Fidget Spinners Toy. Its shiny golden orb and exclusive design promise a whimsical fidgeting experience.
PILPOC theFube Fidget Cube: The Ultimate Fidget Companion
Elevate your fidgeting game with the high-quality theFube Fidget Cube. With multiple sides and satisfying textures, it's the perfect tool for focused fidgeting.
Dive into a world of fidgeting fascination as we explore these captivating creations that turn restlessness into relaxation and fidgeting into endless fun. Whether you're seeking a momentary escape or a tool to enhance focus, these fidget toys promise to be your ideal companions on this journey of sensory delight.