The Wildlife World Butterfly House and Feeder is a fantastic addition to your garden that attracts butterflies and beneficial insects year-round. This clever habitat acts as a cozy shelter in winter and a feeding station in spring, allowing you to observe beautiful butterflies while supporting the ecosystem.
Made from durable cedar, this butterfly home not only weathers beautifully but also adds a charming touch to your outdoor decor. It's eco-friendly and requires no additional treatments or chemicals. The nectar cup and feeding station come with washable cups for easy cleaning. In summer, simply fold down the tray and offer ripe fruit and nectar to attract butterflies. During winter, fold up the tray to provide a safe place for non-migratory species to over-winter.
Using the butterfly house is a breeze. Hang it in a warm, sheltered spot near flowers, and you're all set. Each order includes instructions with tips on butterfly foods and finding the perfect location for your habitat. By inviting butterflies into your garden, you not only enjoy their beauty but also play a vital role in their conservation.
Butterflies and moths are important in the food chain, but their populations have suffered due to habitat loss. That's why it's crucial to support butterfly conservation efforts. Wildlife World, based in Gloucestershire, UK, designs and manufactures wildlife-friendly products that benefit creatures worldwide. By choosing their butterfly house, you actively contribute to the well-being of these delicate insects and the overall ecosystem.
We are a participant in the Amazon Services LLC Associates Program. If you make a purchase, Design Swan may earn an affiliate commission. Please read our disclosure for more info.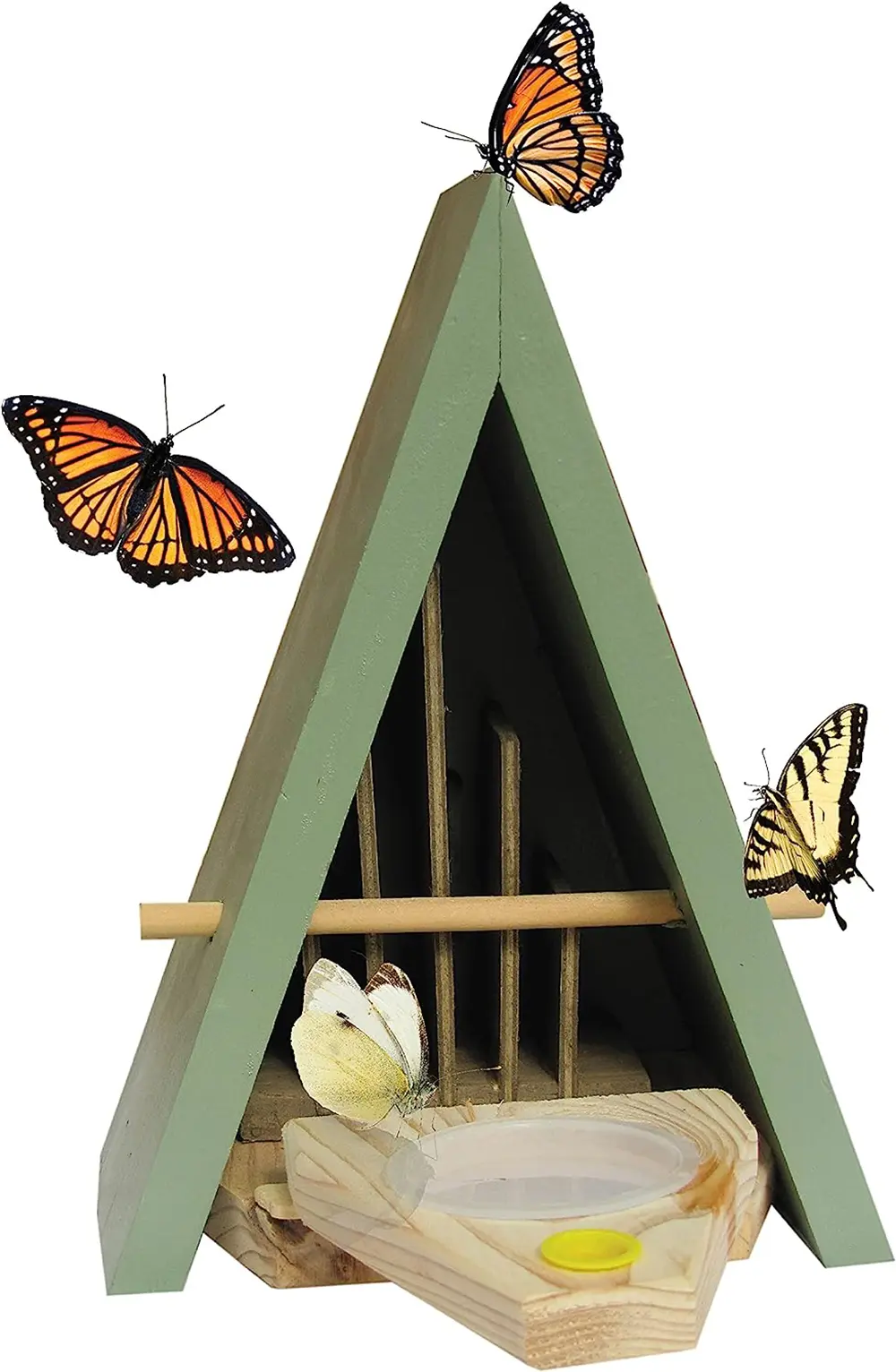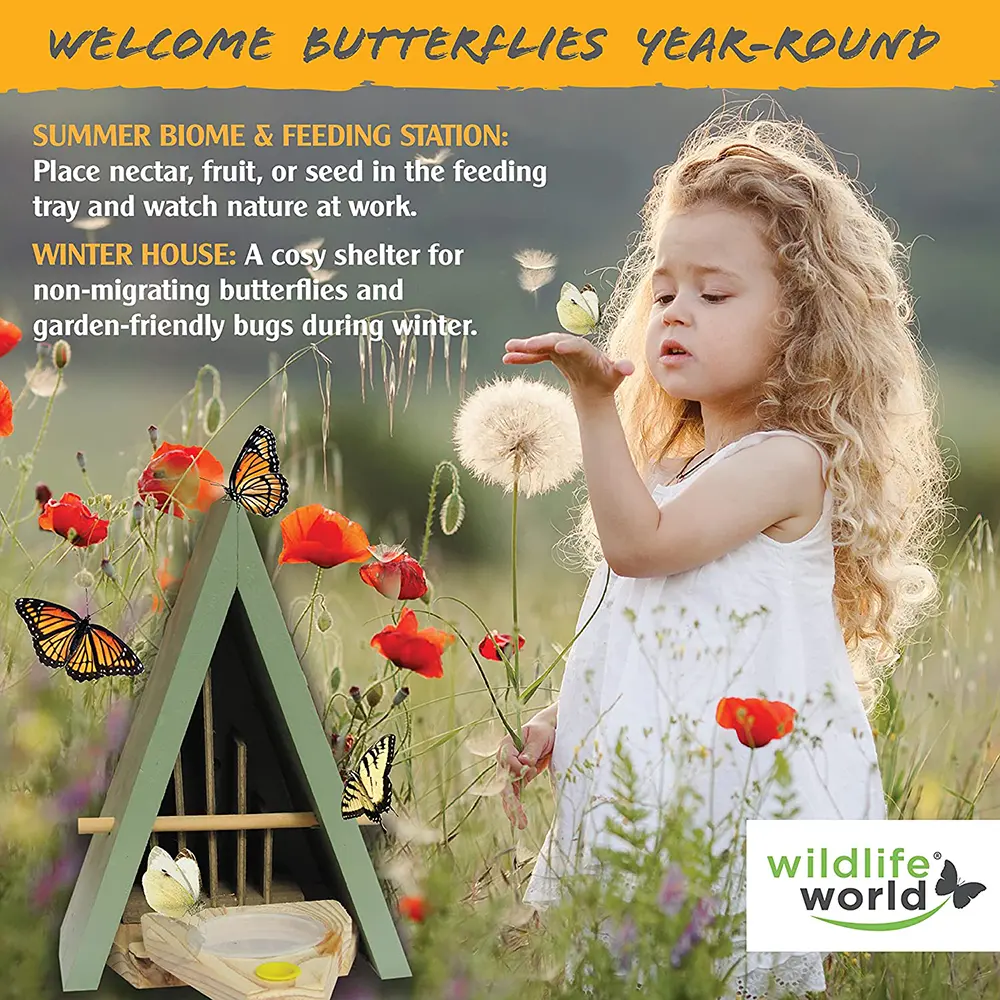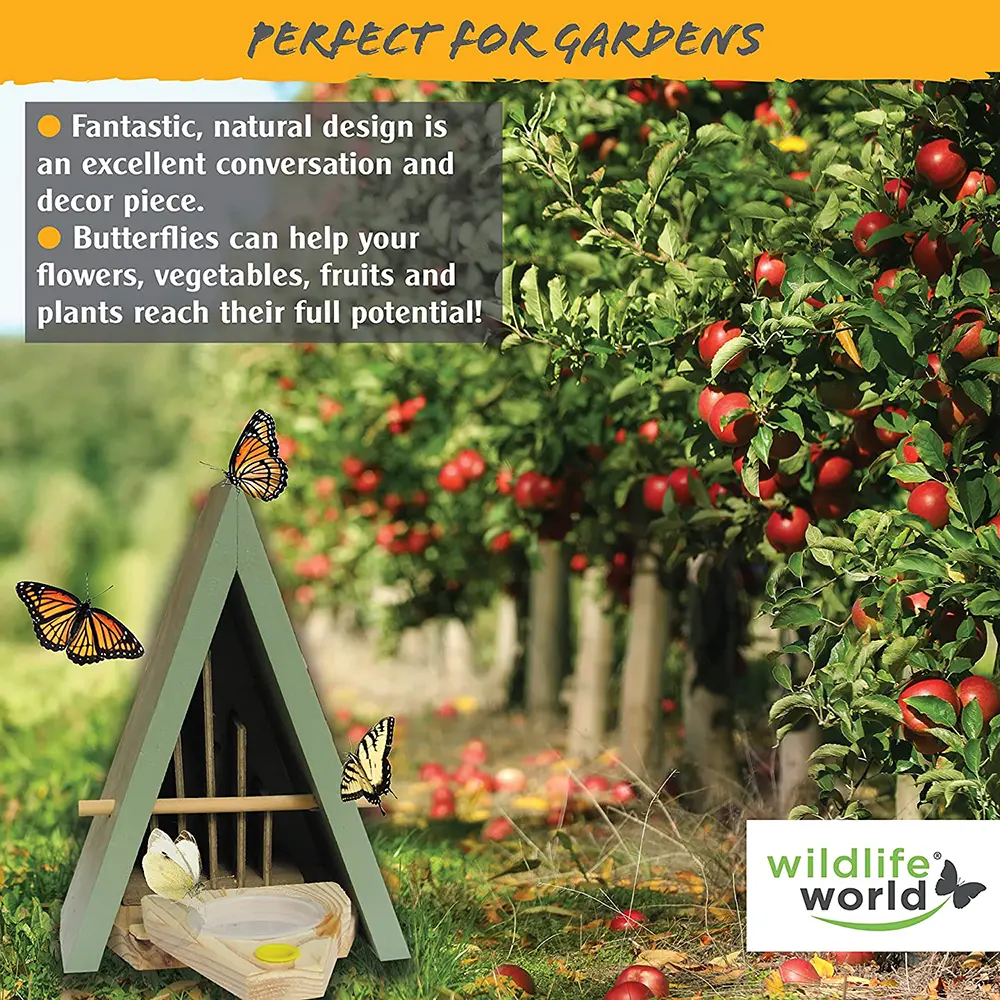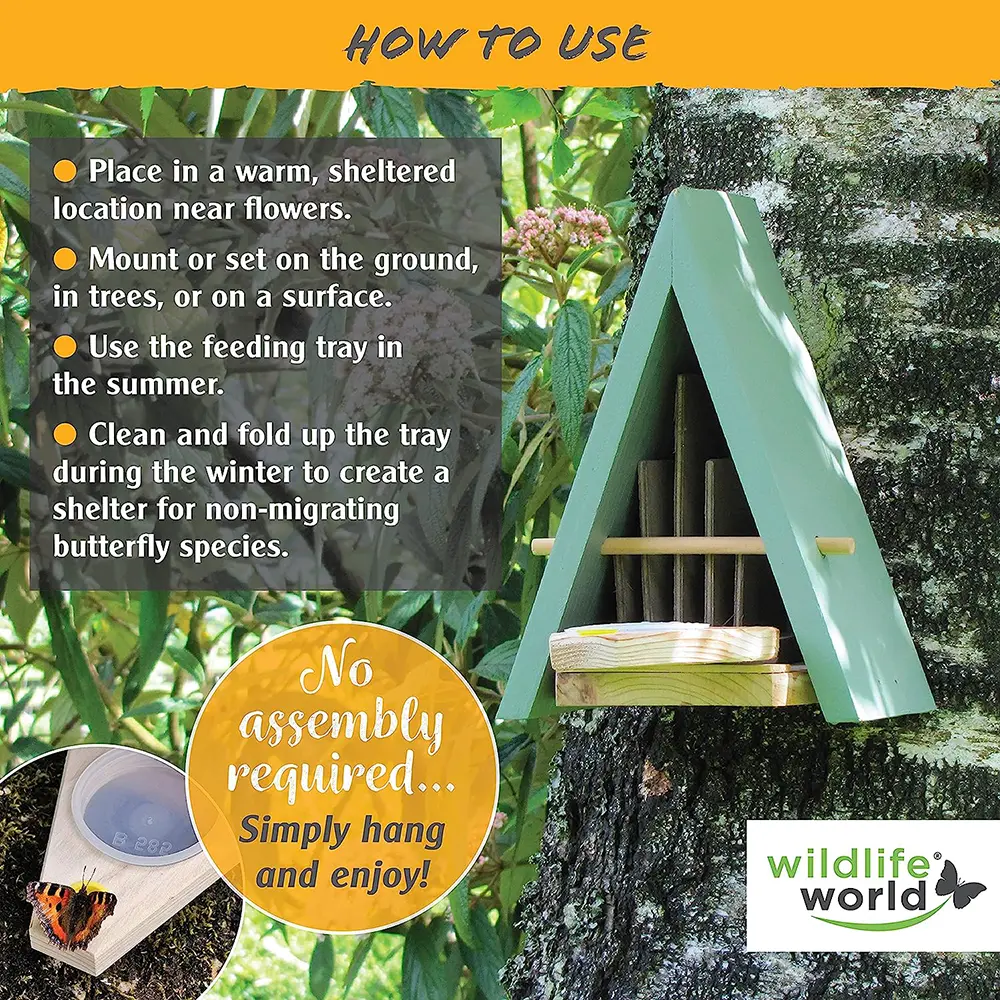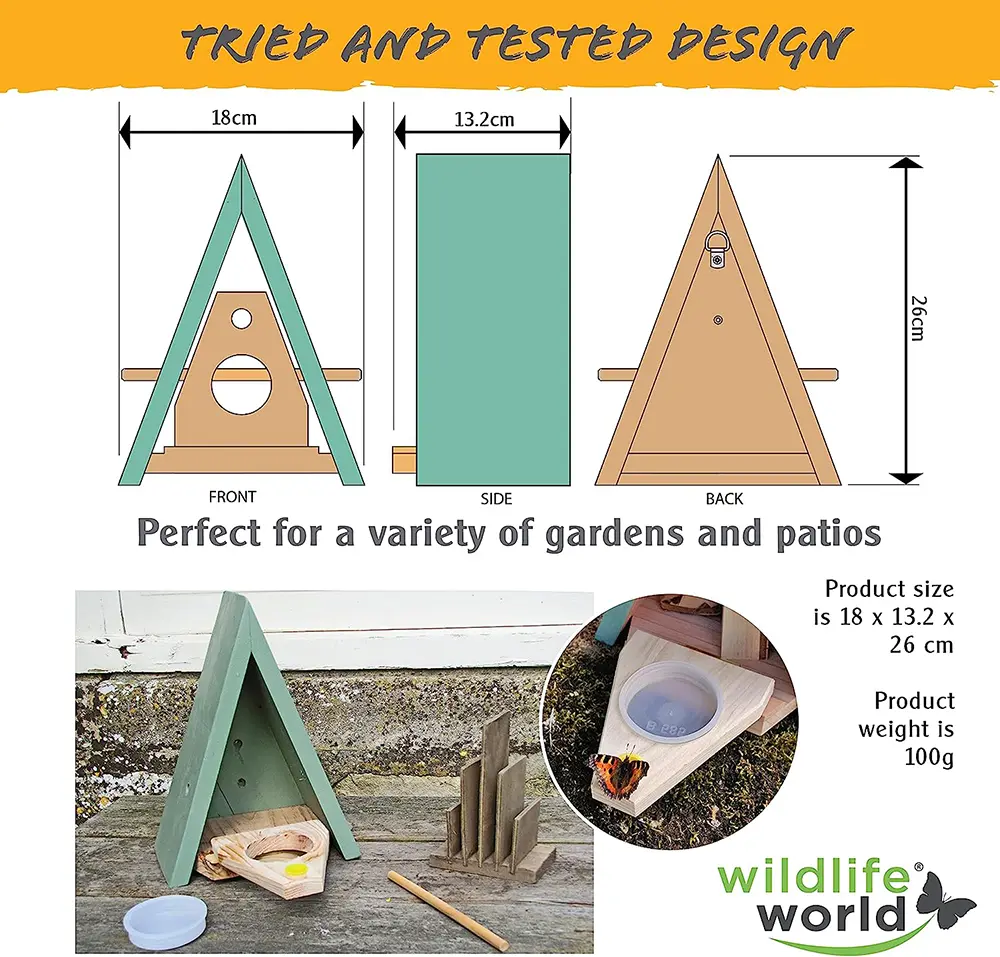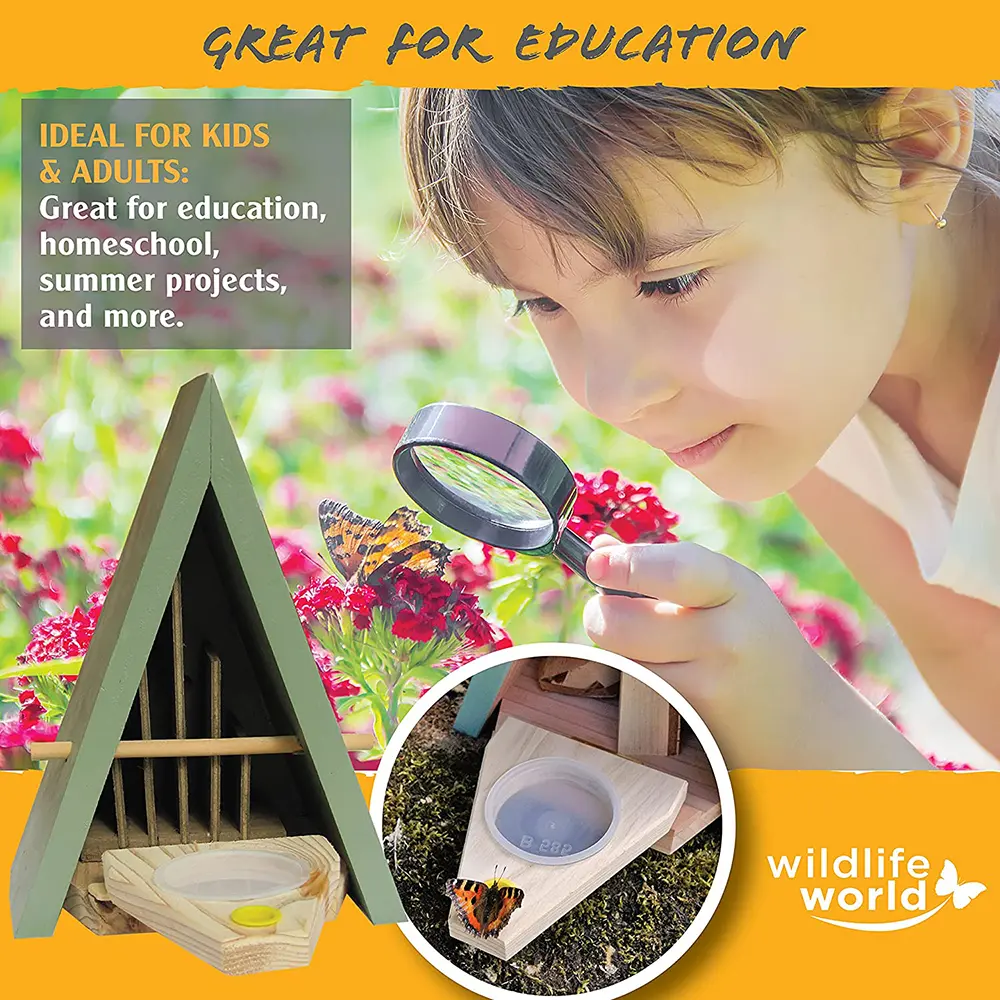 Specifications:
Butterfly house size: 4.6 x 7.09 x 10.24 inches
Product weight: 3.52 ounces
The Wildlife World Butterfly House and Feeder is a thoughtful and easy-to-use solution to attract butterflies to your garden. So, why not create a haven for these fascinating creatures and make a positive impact on the natural world? Get it from Amazon.