There are many reasons why you may need to hire a roofing company, from the age of your current roof to the replacement of shingles or repair of leaks. The last thing you want to do is gamble your money by hiring an inexperienced or unreliable service provider. If this is the first time that you're seeking a roofer or if you just need new pointers, you'll find that it can be quite tricky to weed out the bad companies from the good. Here's a step-by-step guide on how you can hire a reliable roofing company.
Get A Referral
There is often no better way to find a reliable roofing company than through referrals and word-of-mouth. If you know someone who recently hired a roofer, ask them what their experience was like. This will give you an idea of how well the service provider communicated with its customers. You may want to confirm if the company has a good track record. You can do this by checking out customer reviews online or asking your friends and family.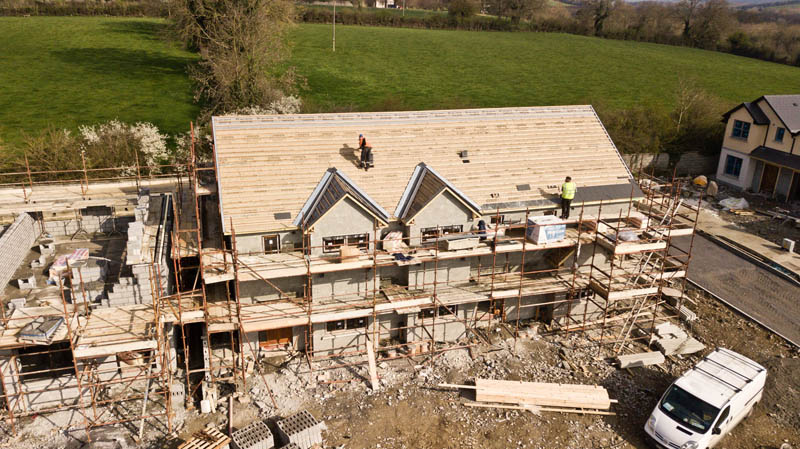 Insurance
Some roofing companies will provide you with a certificate of insurance as proof that they are insured. As the roofing specialists at tpopros.com explain, the best practice is for a roofing company to be insured. You may also request to see an actual copy of their policy. Make sure that you clarify whether or not they carry liability insurance in case any property is damaged during their work. You should research what type of coverage they will be provided for damage to your home, business or vehicles in addition to having them show proof of this before signing anything. Verifying that contractors are insured can save you money on legal expenses later if an accident does occur.
Get Multiple Quotes
Once you have identified three or four roofing companies that you are considering, it is a good idea to get quotes from each one. They should be able to provide you with an itemized list of everything that they will do for your job and the costs associated with these items. If you don't receive any estimates from the company, this is a sign that they aren't serious about winning your business.
Don't Be Afraid to Ask Questions
While you shouldn't interrogate the roofing contractor, you should ask questions about what issues they hope to address and any concerns that you may have, such as price or time frame. You'll want to know how long it will take for work to be completed. Most residential roofs require one day of labour while larger commercial jobs may require weeks of labour depending on the size and scope of your project. Keep in mind that some companies will say that their rates are fixed while others will allow for periodic adjustments in price for additional materials costs or changes in the scope of work.
Permits
Before you hire a contractor, you need to verify that they have the licenses and permits required by your local building department or zoning authority. You can check with your local government to verify this information. In order for the work being done on your home to be up to code, you'll need a permit from the building department. This is true even if all of the work will be completed by one company and that company has its own licenses and permits. If you don't get a permit, you could face problems later down the road, such as having to pay fines or have your work redone in order to meet building codes.
Follow Your Gut Instincts
Trust your gut. If something seems fishy about the contractor, you should trust your instincts and avoid hiring them. For instance, if they don't provide detailed information on the different services that they offer or overcharge for common jobs such as nail pops or cracks, consider whether or not it is time to go with another company.
Sign A Written Agreement
Before signing any paperwork with the roofing contractor, make sure that everything is written down in detail on the contract. This includes all of your expectations and that of the contractor so that there aren't any surprises later on down the road. While most companies will be honest, it doesn't hurt to put things in writing just in case something does happen to go wrong.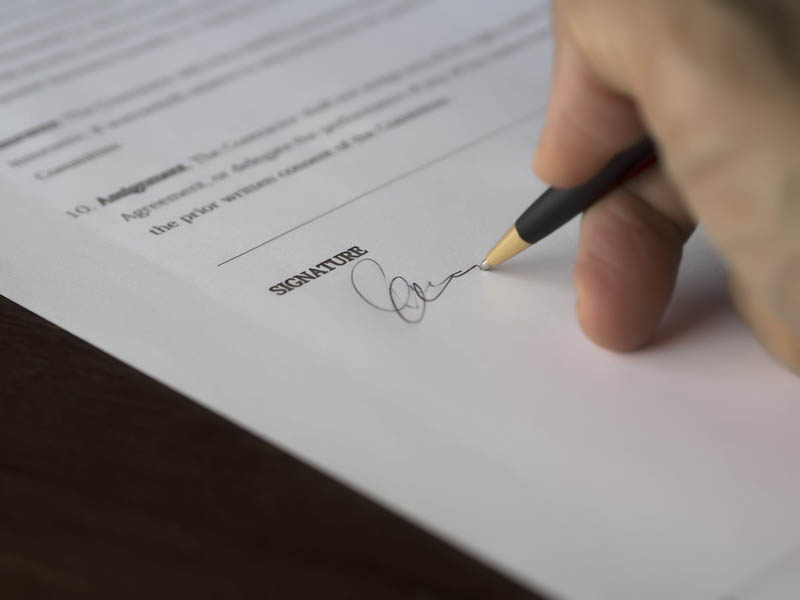 It's not hard to find a roofing company, but it is hard to find the right one. With so many options available and such an important job at hand, you want to make sure that your choice will last as long as possible. The first step is getting referrals from friends or family who have recently had their roofs replaced by professionals they recommend. Next up, get multiple quotes so you're comparing apples-to-apples when deciding which roofer will be best for your project needs. Finally, make sure any pro with whom you contract has all necessary permits required to complete the job safely and legally – without those pesky fines