Paper airplane is one of the toy we all played as kids. Competing who can fly higher or further is one of the funniest game in my childhood. Today, kids are doing the same thing but with the help of POWERUP 4.0 Paper Airplane Kit (amazon), it can be a bit different.
This innovative kit transforms an ordinary paper airplane into a powered, app-controlled R/C plane. It can be easy to fly with dual high-speed motors, an onboard flight computer, autopilot and acrobatic modes, and a gyro accelerometer stabilizer. Loops, Barrel Rolls, & Hammerheads are achieved with the special Acro Mode! Your paper plane's onboard computer automatically calibrates your paper airplane for imperfect weather with a built-in launch assist and wind stabilizer. Now hobbyists, tinkerers, or students can become the flight controller! A 30 minute quick charge gives you 10 minutes of flight time along with an incredible range of up to 230ft!
There is also a sweet "Find your plane" function via the app, which ensures you will never lose your POWERUP 4.0.
Still not good enough? Although it is called Paper Airplane Kit, your creation doesn't need to be limited to paper. You can build and fly almost anything light, such as paper, foam, and even Balsa Wood airplane models. Let your imagination fly high!
You can get the POWERUP 4.0 Airplane Kit from amazon.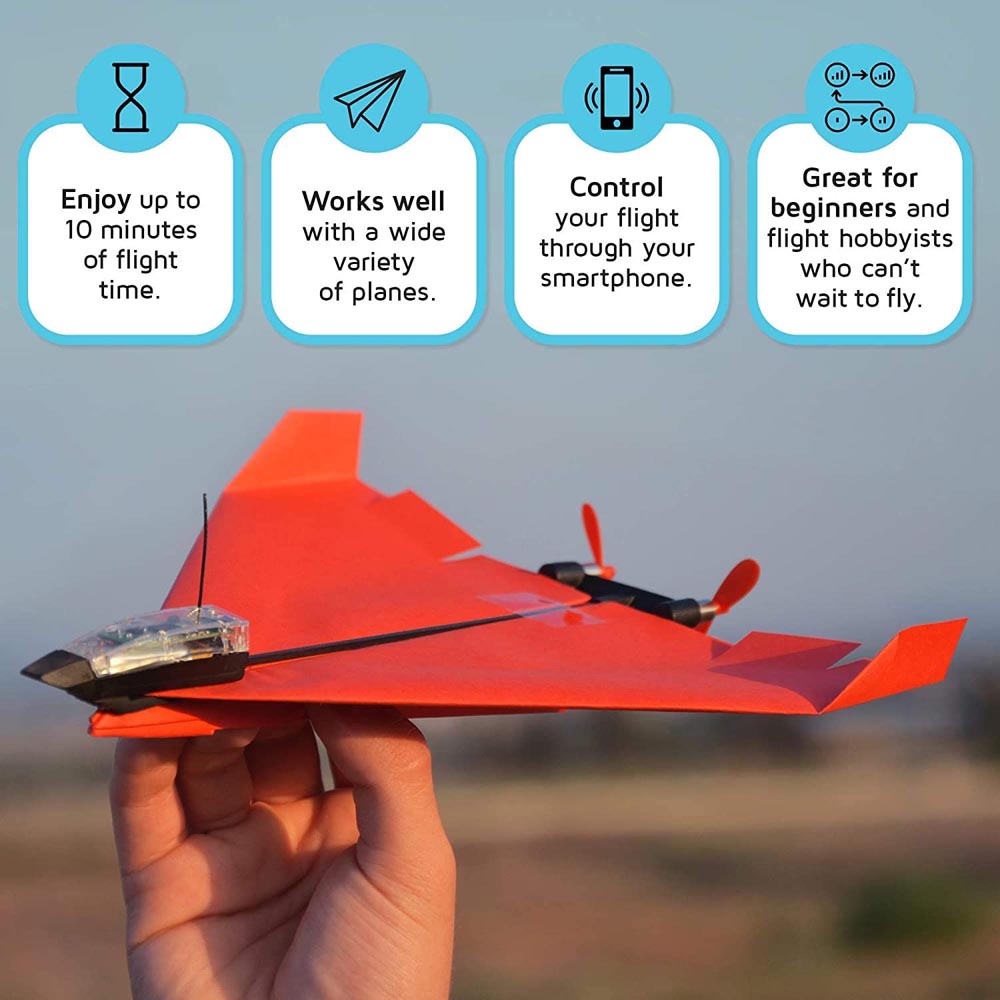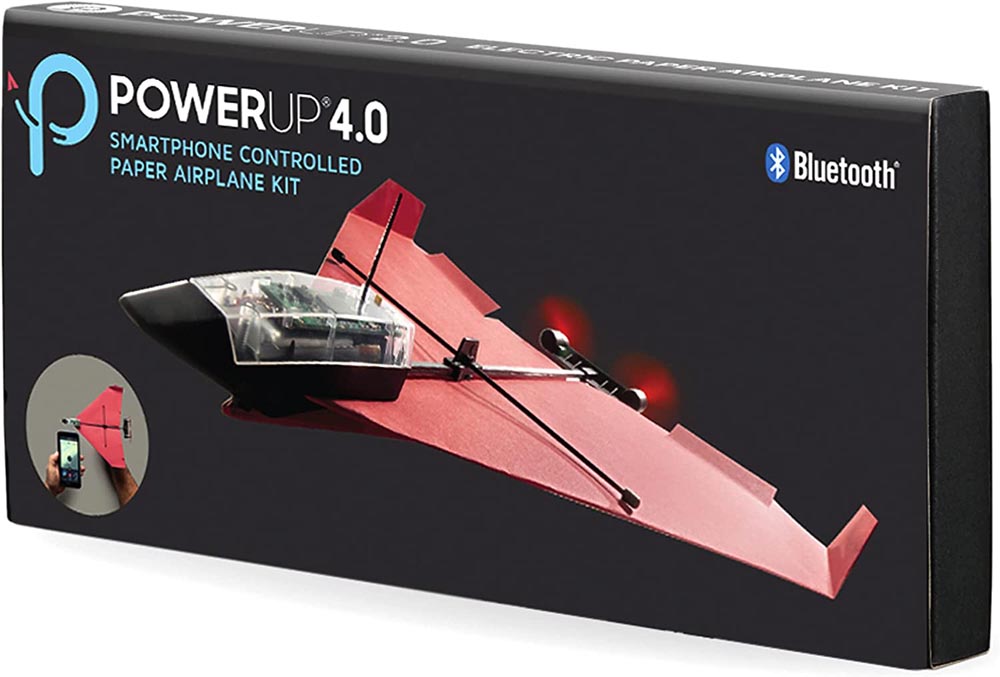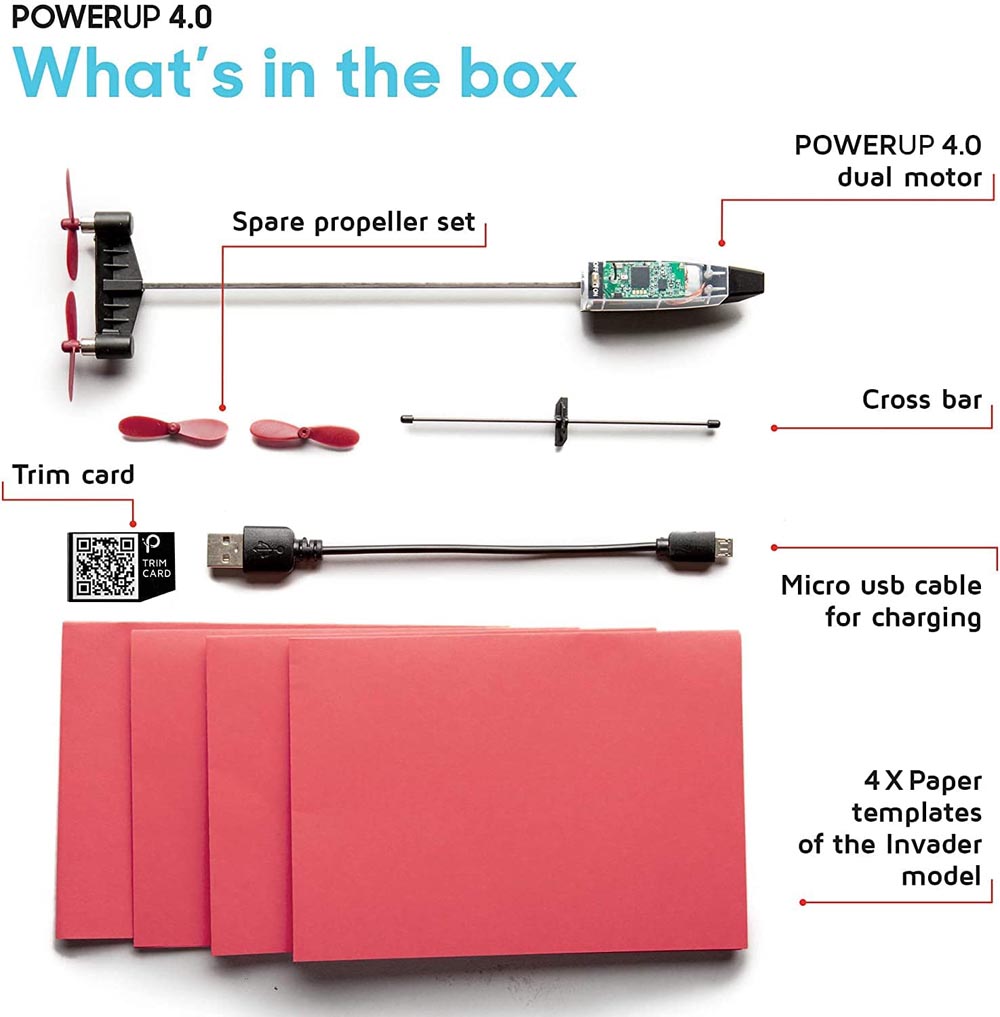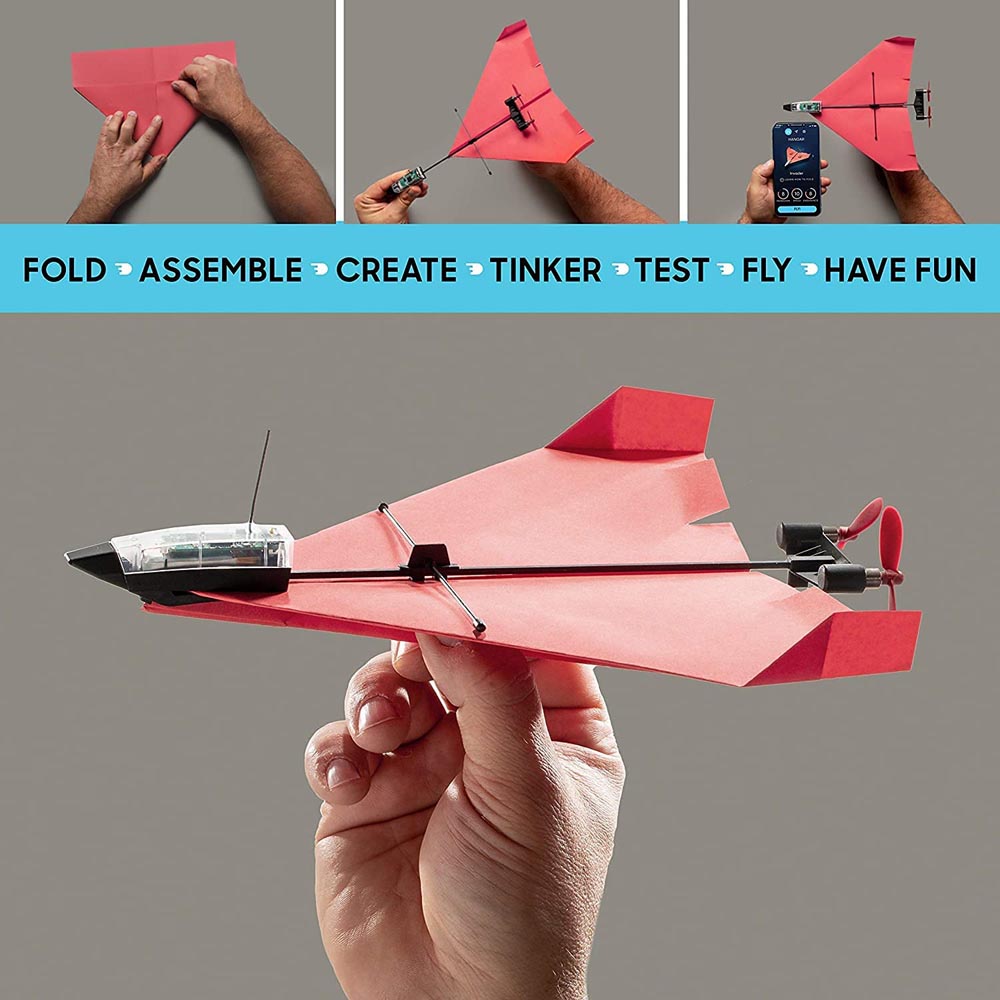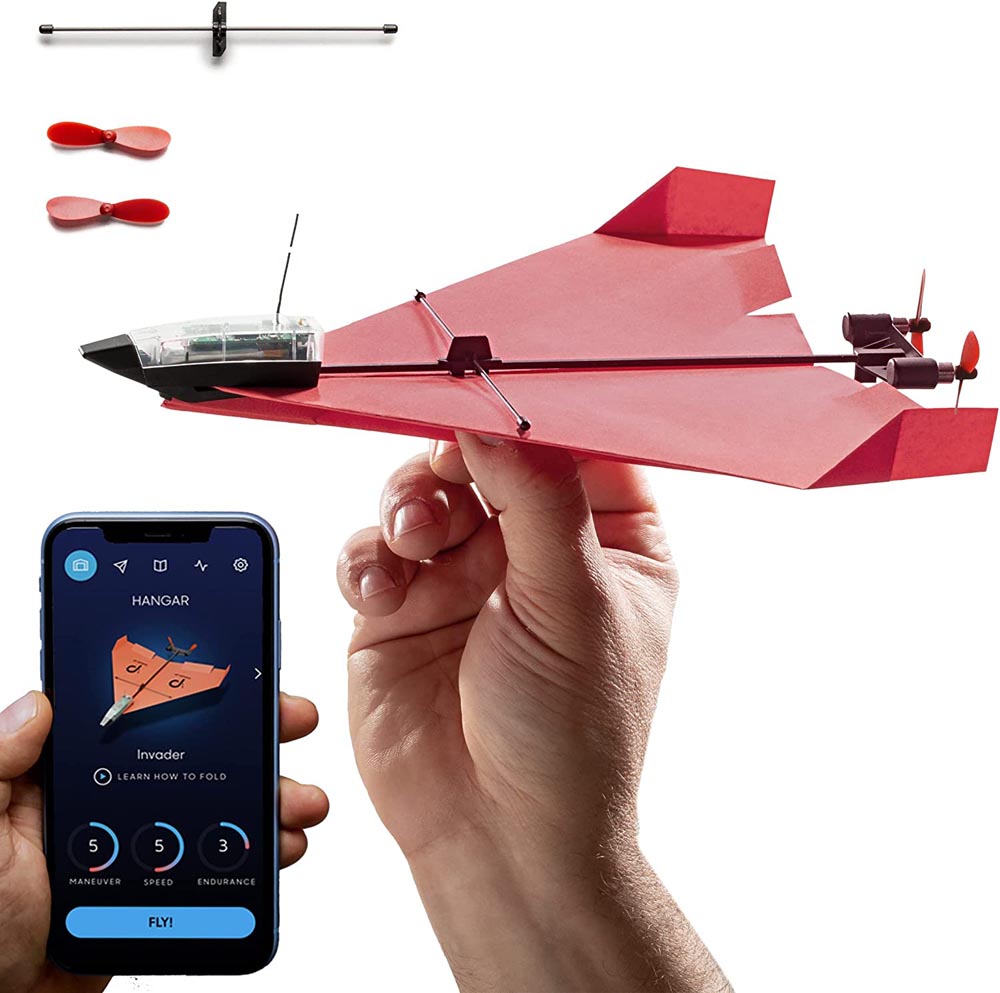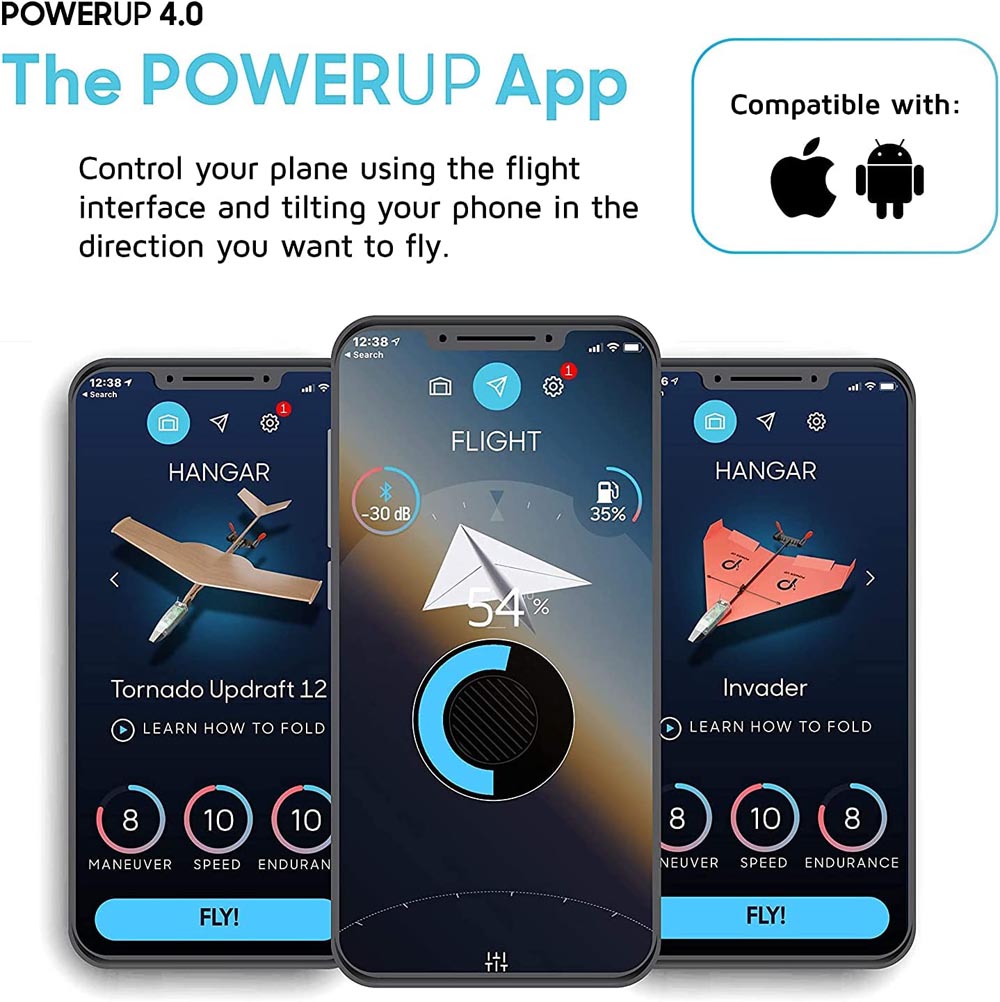 We are a participant in the Amazon Services LLC Associates Program. If you make a purchase, Design Swan may earn an affiliate commission. Please read our disclosure for more info.