As travel restrictions ease across the country and around the world, people are starting to plan their next winter vacation. If you're looking for a bit of a holiday getaway or even a little festive day trip, there's probably no better location than the east coast's New York City. NYC is a wonderful place to visit at the best of times, but in winter, it becomes a beacon of festivities and holiday cheer.
So, if you're planning a trip to NYC in December, you may be wondering what activities you should be booking. Read on for the best spots to visit during the month of December!
NYC Festivities
As mentioned, New York City boasts some of the most spectacular holiday activities in the world. In December in NYC, the light shows are incredible, the decorations are dazzling, and the food and drinks are exquisite. Whether you're traveling solo, in a couple, or as a family, there's something in NYC for everyone.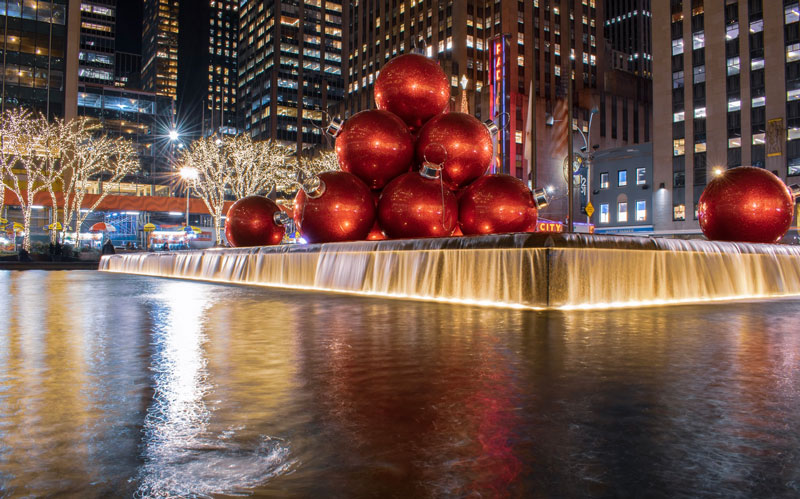 The Winter Village
Every year in the fall, the Winter Village in Bryant Park is set up and opens its doors to thousands of tourists and NYC residents every day. This place is truly a winter wonderland with dozens of shopping kiosks. You can spend the day buying cute holiday gifts for your family and friends.
Once you've explored all the shopping stalls, there are plenty of food and drink options available. You can grab festive treats, hearty street food meals, and alcoholic beverages. Take your food and stroll down to the ice rink to watch people enjoy their evening. Or, if you're feeling confident, take to the ice yourself. An afternoon spent in The Winter Village is enough to bring festive cheer to even the most Scrooge-like amongst us!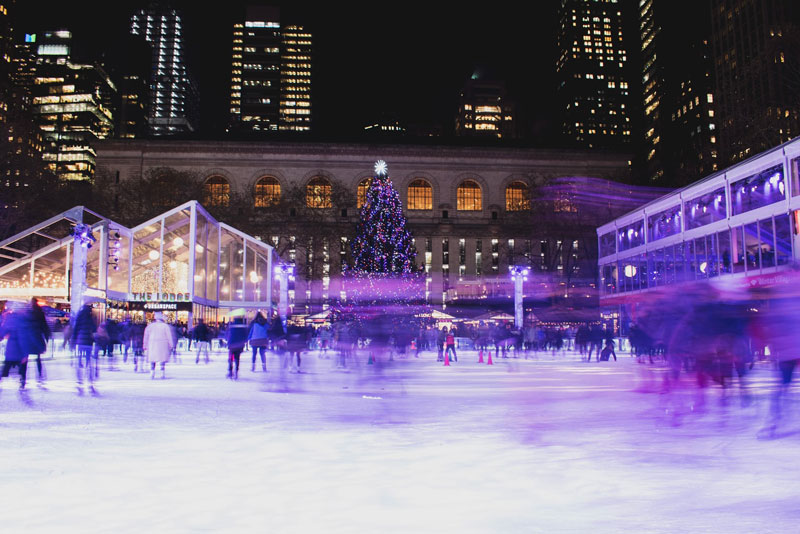 Winter Lantern Festival
For 2021, the Winter Lantern Festival is returning to the Big Apple. In years gone by, these events sprawled across multiple sites in the city and, despite some Covid-19 restrictions, there are still plenty of lantern events available for 2021. You can still get your fix of festive light displays.
First off, there will be a drive-thru lantern display at the Nassau County Museum of Art called "A Bug's Night." This is an awesome display of lights and lanterns over the space of around 20 acres. Aside from this, there are displays going on all winter at Staten Island's botanical garden. This area will also boast DJ nights, food trucks, alcoholic offerings, and a buzzy party atmosphere.
Rockefeller Center
There's simply no denying that the Rockefeller Center is one of the top attractions in New York. Come rain or shine, the observation deck at Top of The Rock is a truly amazing view. And, in winter, you'll see Christmas lights for miles from the viewing platform.
In winter, however, the Rockefeller Center ups its game. Each year, the Christmas tree is one of the biggest and best-decorated trees in the entire world, attracting scores of visitors every minute. Plus, to feel the true holiday spirit, you can take to the ice and skate in circles with your loved ones in front of the tree. Romance, holiday spirit, and awesome views all tied into one – what's not to love?
See a Festive Show
Each year, Broadway and the surrounding areas treat New Yorkers and tourists alike with some epic shows. The festive season brings a whole new type of show to the NYC theaters. Whether it's a musical of one of the classic Christmas stories or a modern Christmas comedy, you'll find something for everyone during December in NYC auditoriums. This year, there's a reimagined Love Actually parody showing in Midtown, which should be great holiday fun!
Central Park Fun
Finally, there is literally always something going on in Central Park. There's so much to see all year round, but at Christmas, there's even more. Street performers come out in scores to entertain the holiday tourists, the park is decorated with awesome lighting, and festive horse-drawn carriages transport people around the park. You don't even need to plan your trip to Central Park; simply enter the park and take a wander, you're bound to be amazed at almost every turn.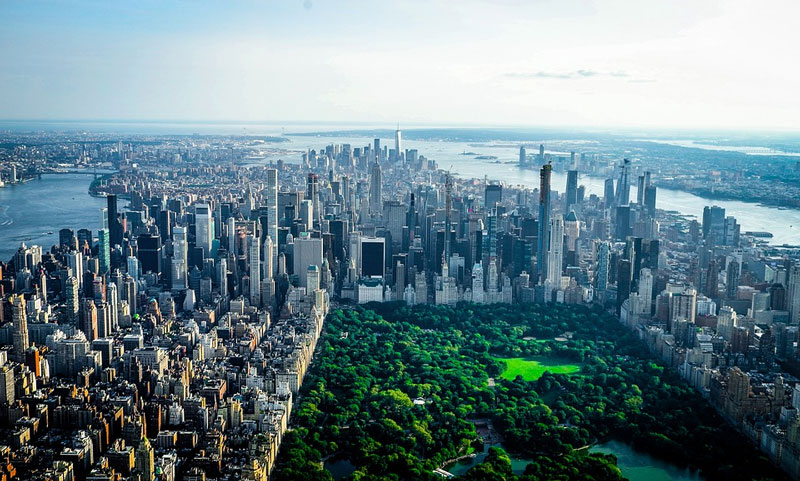 As you can see, there's more than enough to keep you entertained for days on end in New York City. Grab tickets in advance for popular destinations such as Broadway and Rockefeller. Aside from that, feel free to explore the streets, the parks, and the many winter gardens and villages. One piece of advice: make sure you've done some holiday saving and look out for deals – NYC is not exactly a cheap place to enjoy the holidays!