Project name: Luxurious Riverside Residence
Interior finishing design: ONE-CU Interior Design Lab
Decoration design & execution: ONE-CU Interior Design Lab
Location: Guangdong, China
ONE-CU created a model villa for "THE LANDSCAPE MANSION" — a residential property developed by Poly South China, which is located in Guangdong, China. For this Luxurious Riverside Residence, ONE-CU aimed to create a distinct dwelling that returns to its essence. They took into account the details in daily life, and applied modern approaches and artistic languages to interpret local cultural context and a sense of belonging within the space, hoping to provide an ideal model that leads the trend of future urban living spaces.
This project was approached based on new urban elites' demands for a leisurely and tasteful lifestyle. ONE-CU drew on design methods of traditional Chinese gardens, through which produced various elegant yet tranquil interior scenes.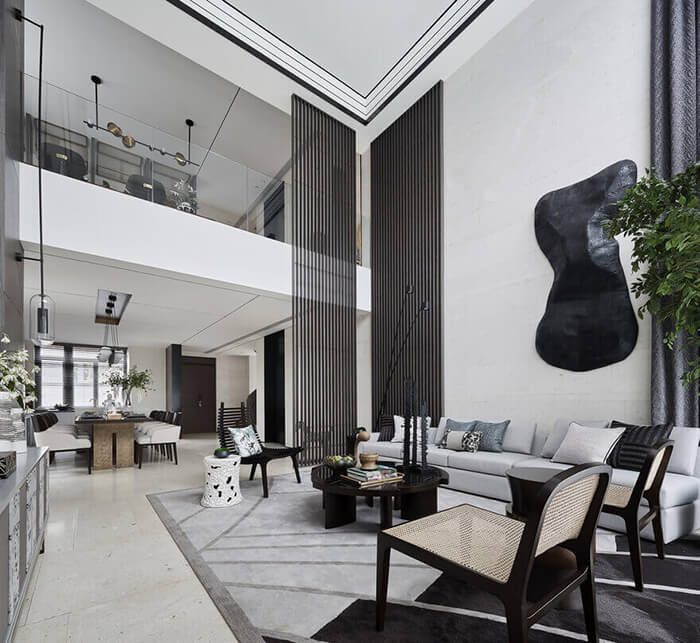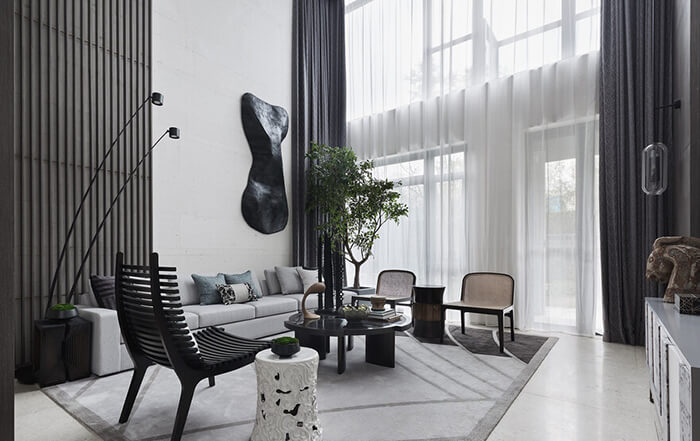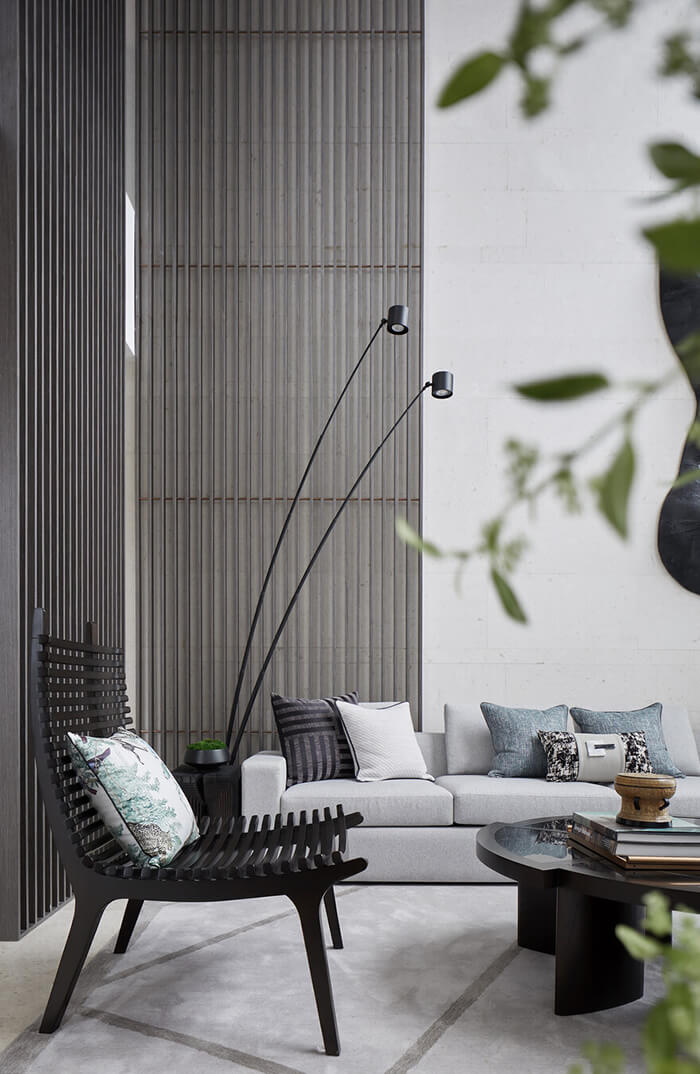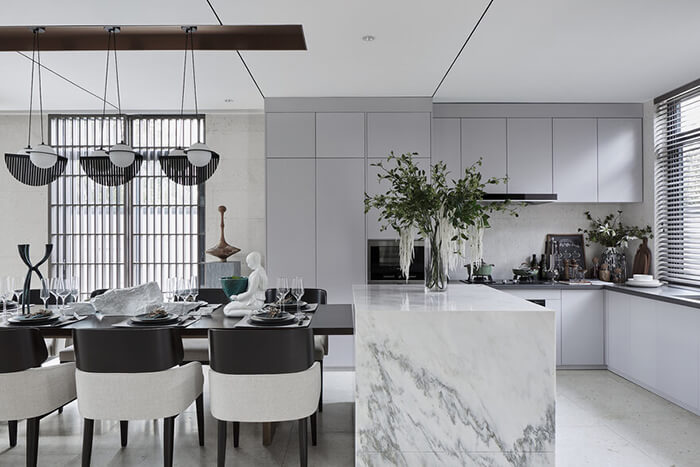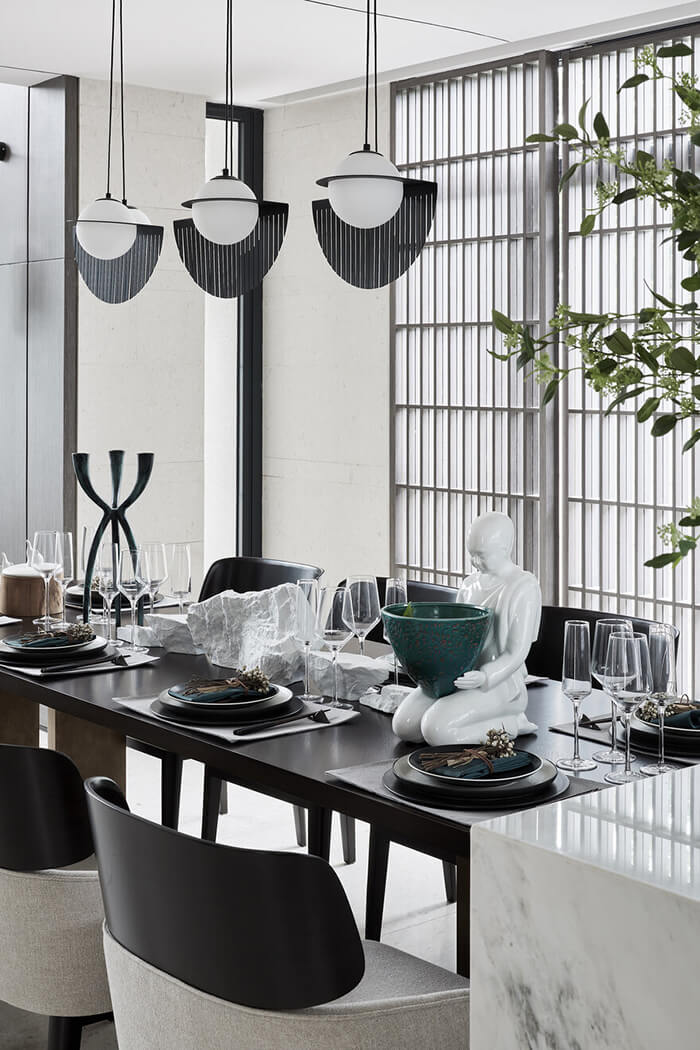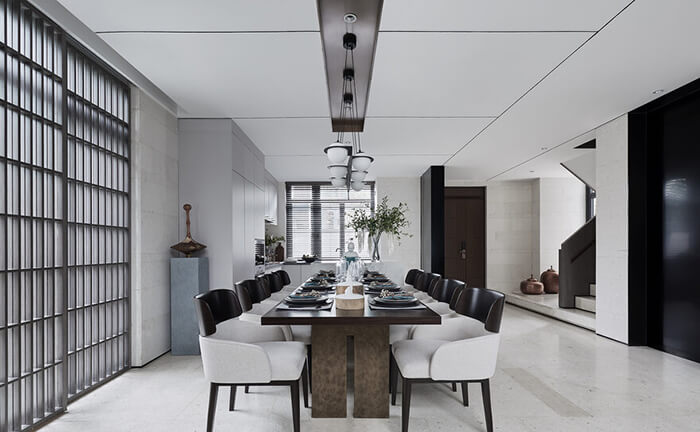 Wooden grille is widely used in the design to make different functional areas physically separated but visually linked and provide varying visual experience at each step. Large areas of the space are clad in light beige marbles, with their warm, solid and natural textures producing an Oriental-style elegant ambiance in the space. All functional areas are arranged based on open architectural languages and circulation routes, aiming to create simplistic living scenes consistent with daily life.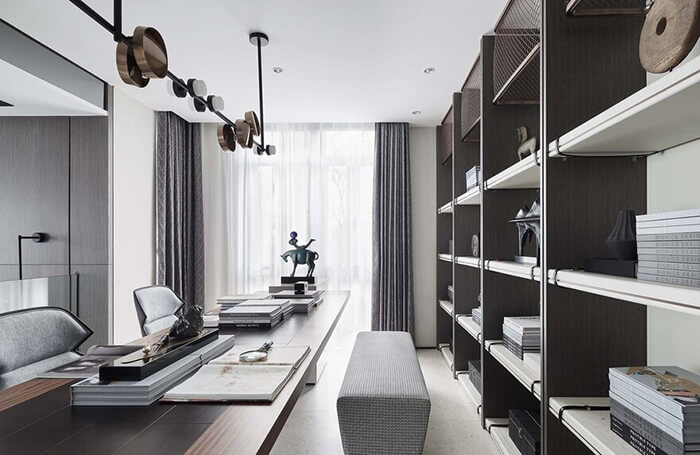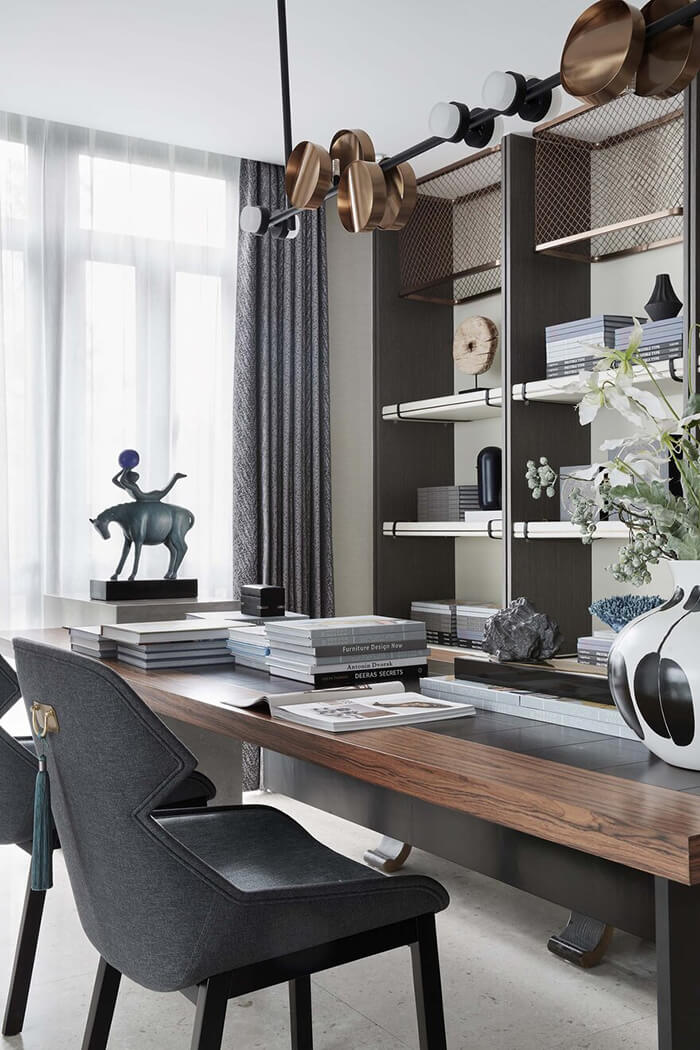 The bedrooms, as relatively private spaces, continue the Oriental elegance, whilst maintaining a living atmosphere via austere yet delicate details. The decorative wall covering behind the bed is of Chinese characteristics, which well matches with the elegant fabric and tiny items, together resulting in a comfortable and tasteful resting space.