This beautiful wine serving dish set is handcrafted from an up-cycled wine barrel stave finished with a durable clear coat to enhance the beauty of the oak wood. Each set includes five 8 1/4oz. glass dishes which are framed on the ends with the original metal barrel bands.
Each piece is as unique as the stave from which it is made, but they measure approximately 36″ long, 3″ wide, and 3″ tall.
Are you seeking a beautiful presentation at your table? Simply set your flowers (or your snacks, appetizers, etc.) in these dishes and you will automatically have a beautiful display – no fuss, no muss! Perfect for the holiday season.
Get this beautiful set from Etsy.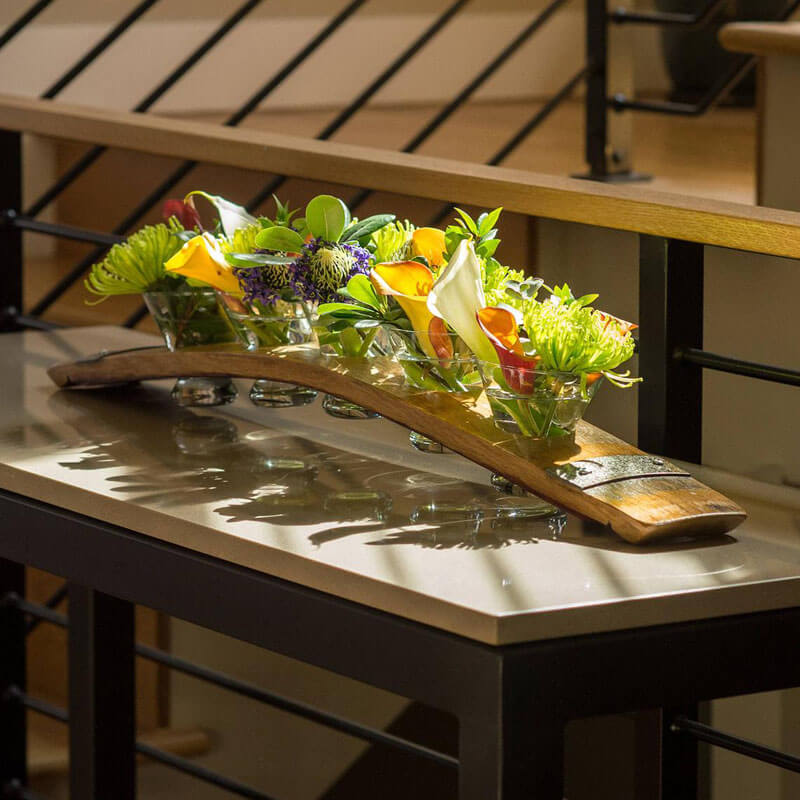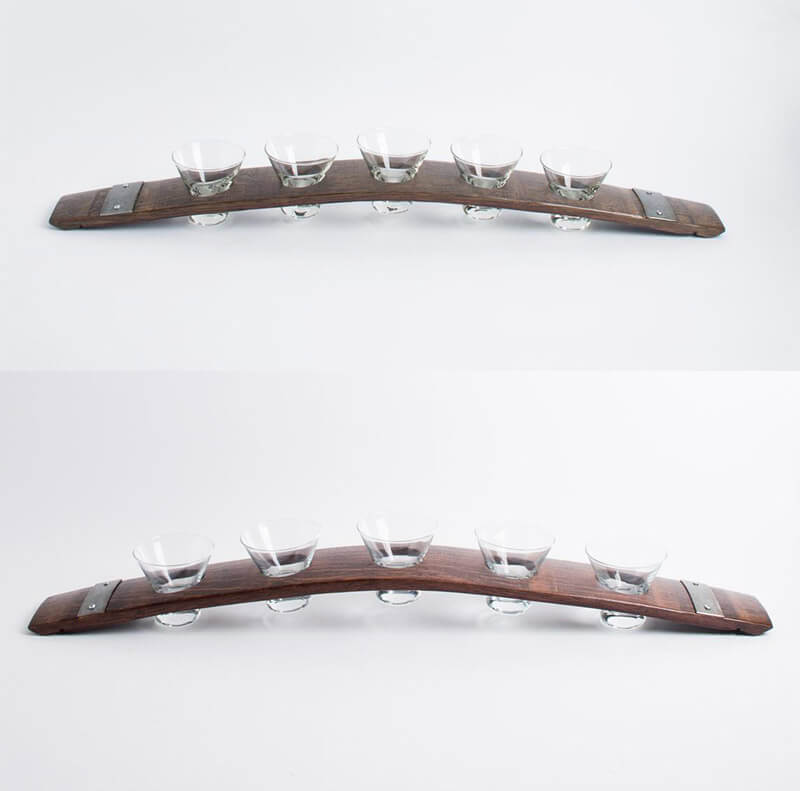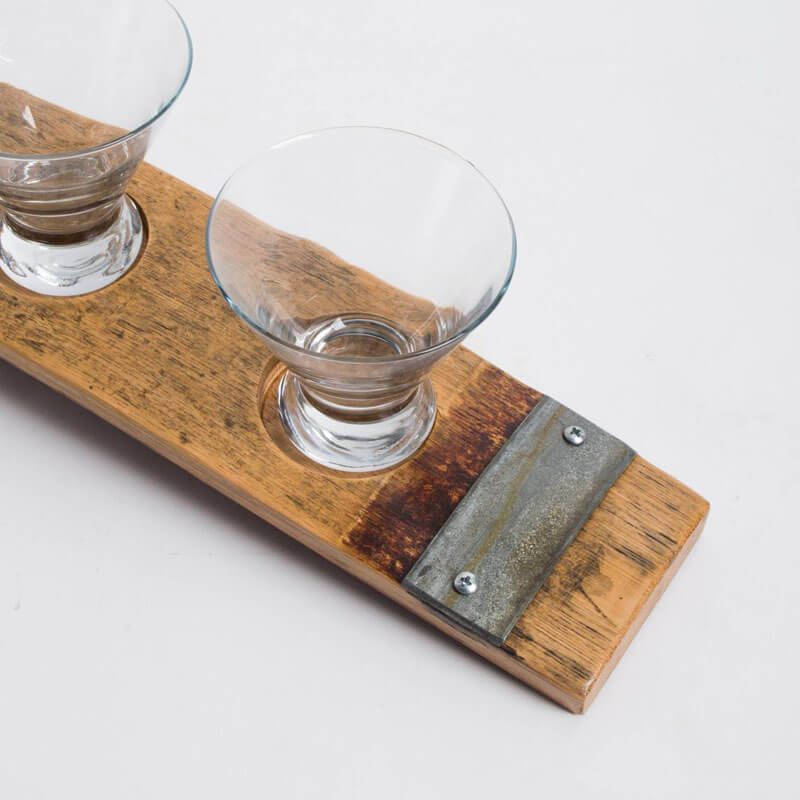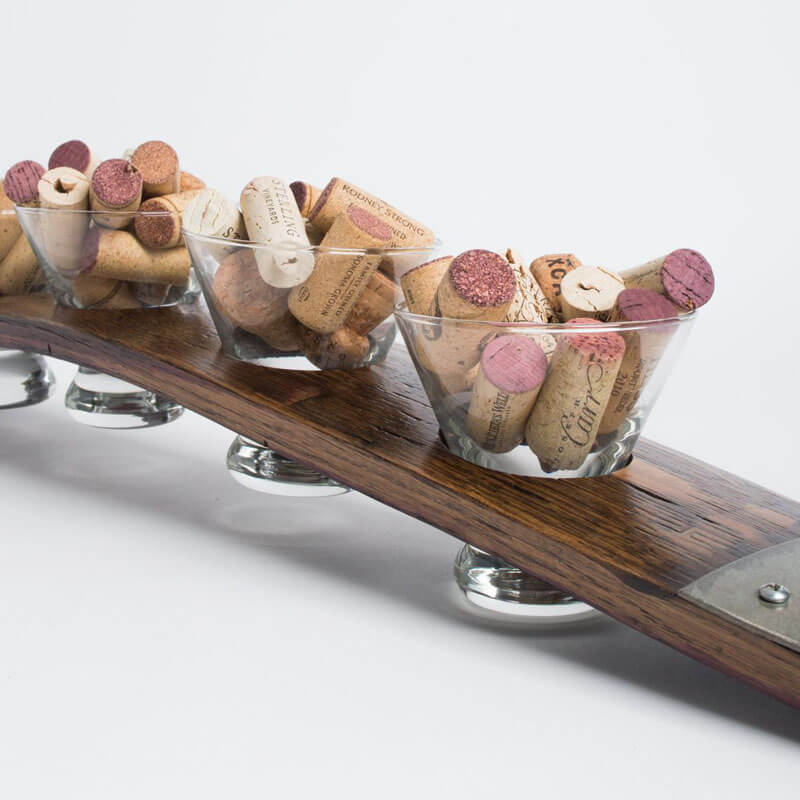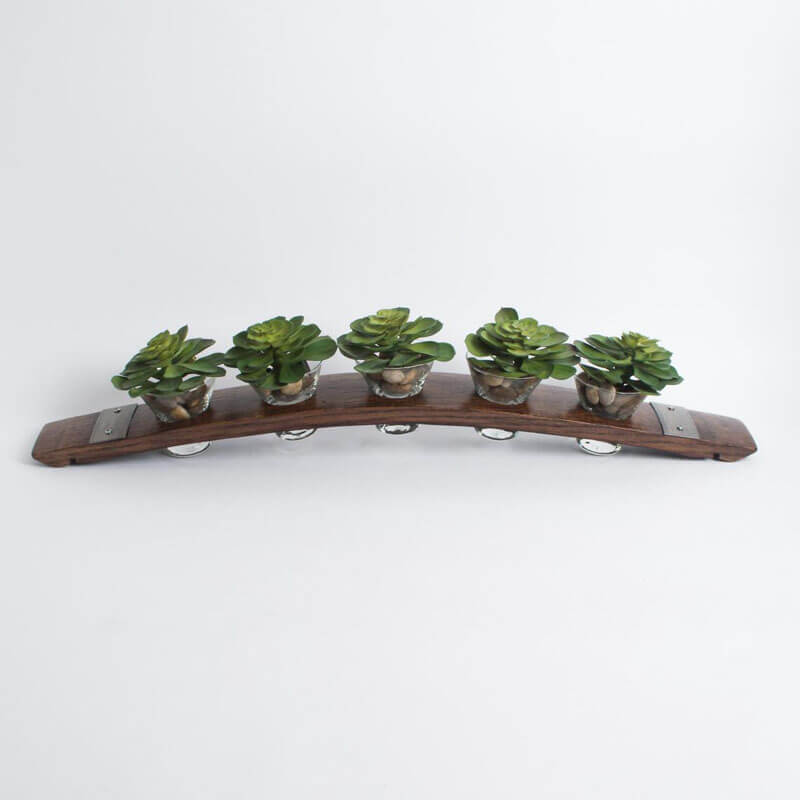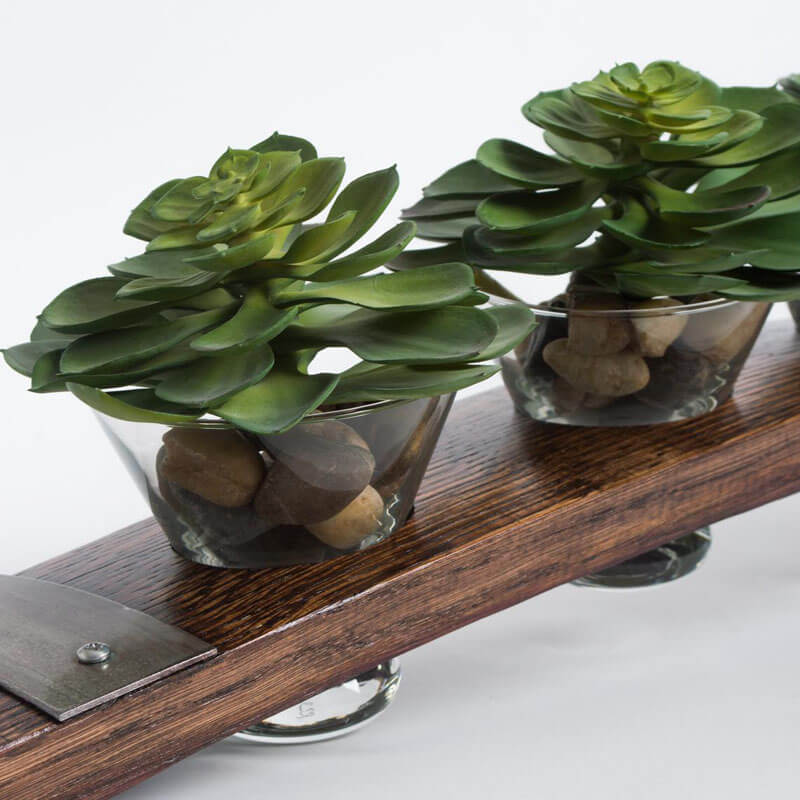 This post may contain affiliate links. If you make a purchase, Design Swan may earn an affiliate commission. Please read our disclosure for more info.