Starting a photography business demands a lot of determination and courage. There's stiff competition out there, and luring consumers isn't a walk in the park. Getting a camera and advertising your business on various social media channels will not win you clients straightaway. Since photoshoot bookings are an essential part of any thriving photography business, using online scheduling software is a must. Tools like these can help you increase appointments and revenue by allowing your clients to schedule during non-business hours. They also enable you to provide a top-notch customer experience and build strong relationships with your clients.
Yes, running a profitable and successful photography business is more than just advertising. It requires you to have some planning plus other useful software. In this article, you'll find out more about the best software that photographers, such as those found in Perfocal use. Read on to find out more.
Adobe Lightroom
Adobe Lightroom is one of the best photo editing software out there when it comes to processing, enhancing and cataloguing dozens or hundreds of pictures, thanks to its simplicity and effectiveness. Adobe Lightroom is a perfect photography app for amateurs and experts, a powerful but relatively easy-to-learn photo production and editing tool.
Best of all, the software automatically saves your images to the cloud, while allowing you to edit them from the same or similar interface. You can seamlessly edit your pictures from a PC, tablet, or even smartphone with the cloud capability.
With one click, the application lets you create preset picture adjustments so your pictures can incorporate your signature editing style. Some of the fantastic features you'll find in this application include graduated filter, crop overlay, tone curve and the clarity slider.
So, if you need to edit your pictures regardless of where they are archived and the device you're using, Adobe Lightroom seems to solve that issue entirely. With a powerful and rich technology that comprises some of the most adequate photo editing tools around, this application lets you work on full-resolution pictures across all devices.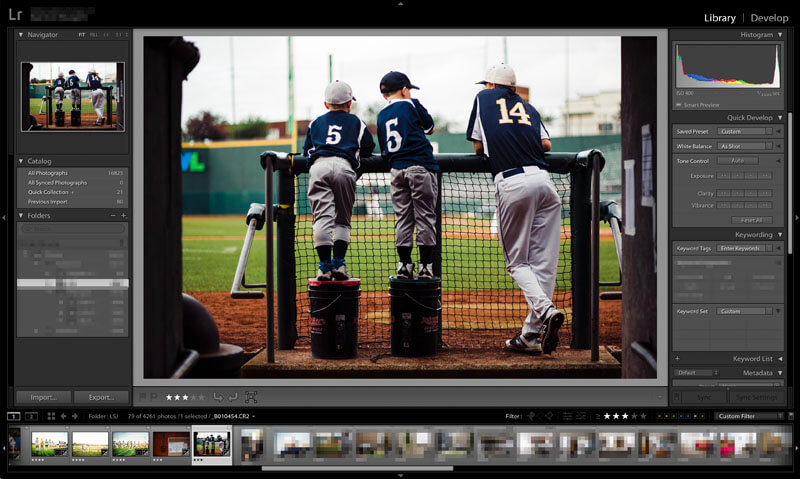 Adobe Photoshop
Adobe Photoshop is a 'giant' in the world of photo editing, and for good reasons. Its tools for image manipulation, creation and enhancement are second to none. Yes, professional photographers and creatives across the world use it. Besides its powerfulness, it offers an easy-to-use user interface and flawlessly integrates with other Adobe tools to offer you total control.
Integrate it with a pure photo editor, such as Adobe Lightroom, and you get the most all-inclusive package of photo tools you'd ever ask for. Adobe Photoshop comes with multiple image editing features and tools. It has virtually everything you'd require to change, edit or enhance an image.
For example, the latest Adobe Photoshop has terrific tools for photo manipulation – paint, crop, sharpen, blur, dodge, fill, dodge, etc. It also includes other options for manipulating masks, paths, channels and multiple layers.
As you can see, Photoshop is the best when pictures require extensive spot editing, all while maintaining the original image's integrity. The software is an industry-standard for many reasons and if you can master it, you'll have an easy time designing astonishing pictures.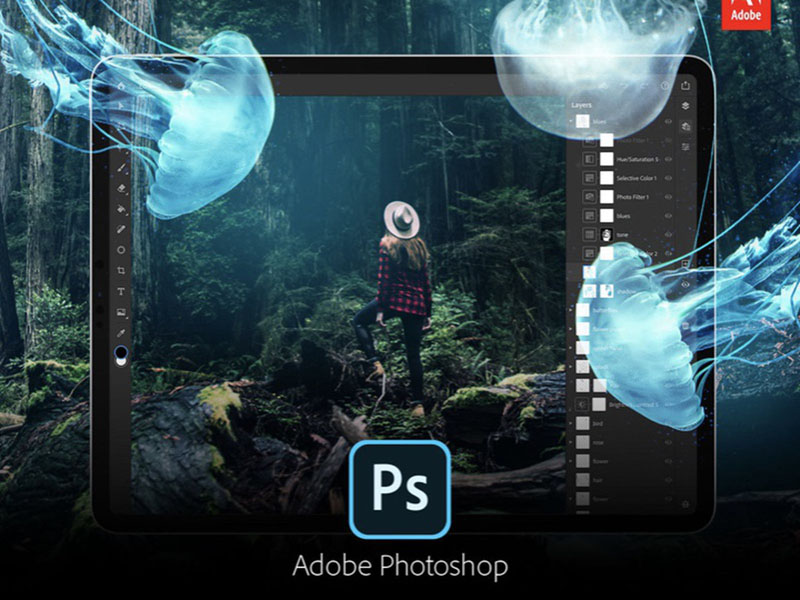 HoneyBook
Well, this is the ideal solution for you if you're looking for a solution that eliminates the administrative problems that come with running a business. In simple terms, HoneyBook is a cloud-based CRM (customer relationship management) system made for small businesses. It will assist you in managing business administrative tasks from inquiry to invoice.
With this software, you'll have an effortless time managing projects, booking customers, signing contracts online, sending invoices and managing payments. In addition, personalised templates and notifications enable users to respond to customers with automated appointment requests and follow-ups.
The software recognises that handling a business is tiring, even for the savviest of business owners. So, with a single click, you can manage an inquiry, track your shoots, follow up on a proposal, design personalised client questionnaires, along with several other beneficial features.
Hootsuite
As a photographer, interacting with the community and your customer base is inevitable. Your brand shines where it's widely known, preferably social media. Hootsuite is a useful social media management tool offering solutions for content creation, scheduling, monitoring, analytics and much more, all while including your preferred social media channels. Most photographers out there love this app, and you will find it helpful too, alternative for this is Milanote.
Pixieset
The best part of photography involves delivering your customer's final gallery. Your customers get their pictures and are reminded of their memorable moments. With the advancement of the internet and technology, digital delivery is more effective as it essentially makes the process easy for you and your customers.
Pixieset offers custom-branded galleries to your customers, making it easy for them to download, proof, sell and share the images. It's essential to inform them that their photos are always saved and securely backed up.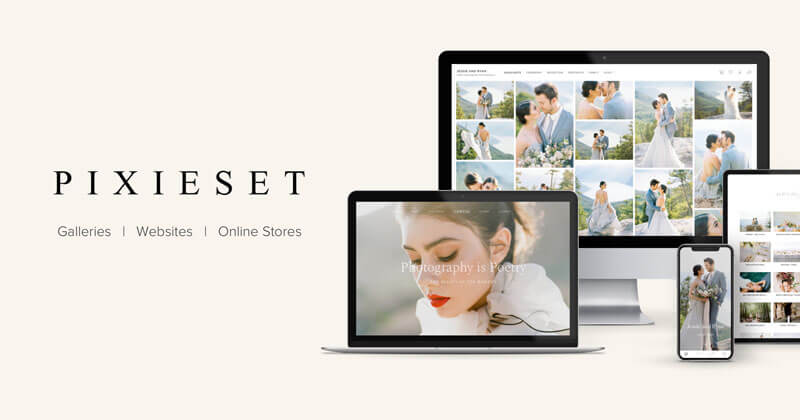 Parting Shot
As you may have realised, the softwares above are destined at streamlining a photographer's business. Once you put them into use, you'll have more time to dedicate to the actual work of capturing the good moments. So, consider trying them, find what suits you best, and embark on getting the most pleasing picture shots.