The kitchen is one of the most frequently used rooms in a house and is often the first room homeowners decide to renovate. If you are one of those homeowners who are tired of looking at the same old drab kitchen counters day-in and day-out, updating the room with some of the hottest trends of 2020 could help bring some life back into the area.
Bright, Colourful Tiles
While monochromatic kitchens have been popular for several years, adding a splash of colour to an otherwise neutral room can help bring energy and flow to a room that isn't possible with single colour palettes. While tiling the entire room in a bright colour is one way to go, adding small pops of colour in an otherwise neutral room is also a great way to liven up an area. The backsplash area offers decorators a great space to add a touch of colour without it being overwhelming. This kind of upgrade is also relatively inexpensive and can easily be completed over a weekend.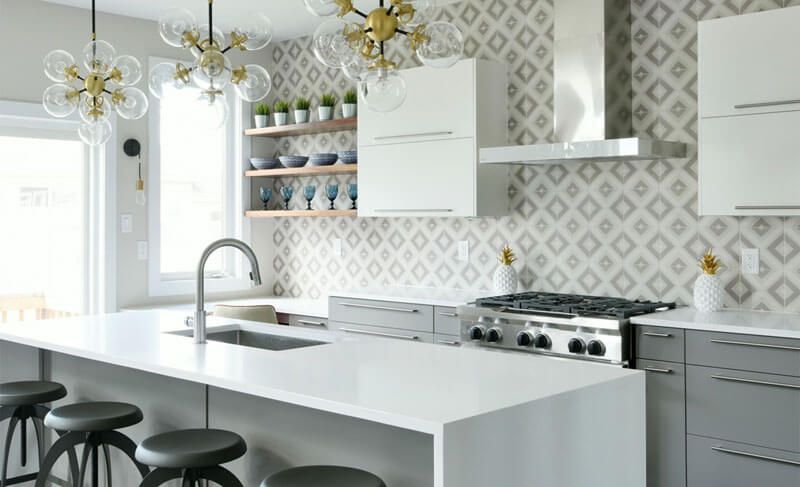 Contrasting Counters and Countertops
Another way to add interest to a kitchen is by using contrasting counter materials with cabinetry. Having dark counters over a lighter, wood-finished cabinets not only adds drama to the room, but can also bring a touch of sophistication to the area.
When looking to replace cabinetry in a kitchen, homeowners must plan their renovation correctly to account for the placement of electrical outlets and plumbing for major appliances. This is especially important in homes that have a boiler installed in the kitchen. In the past, boilers were often unsightly and took up huge amounts of space, resulting in the appliance being relegated to an unused cupboard in the kitchen. Thanks to advances in technology, however, the boilers available in 2020 are much more space-efficient, so upgrading your boiler during a kitchen renovation can actually open up space in the room. Before you decide to replace your boiler, be sure to check out some guides on a boiler replacement from experts such as Boiler Central, who take the hassle out of choosing and installing a new boiler by offering an online quotation service.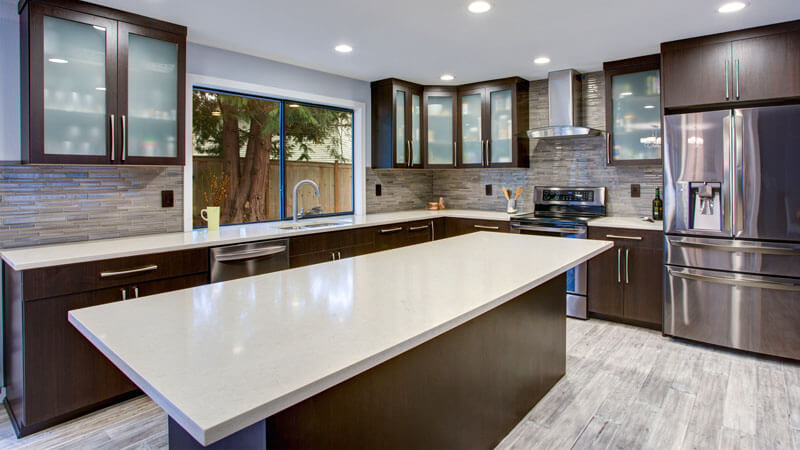 Double Islands
Kitchen islands have been a source of controversy in the design world for several years, with some designers swearing by this feature and others calling it just another waste of space. However, thanks to a growing trend towards large, functional kitchens, islands have made a comeback in recent times. To up the ante even further, some designers are even leaning towards a double island style with one island acting as a second worksurface while the other can provide seating space for guests in the area. A second island can also act as a space to store additional appliances that don't fit on the counters or as a place for an additional sink to make cleaning up faster.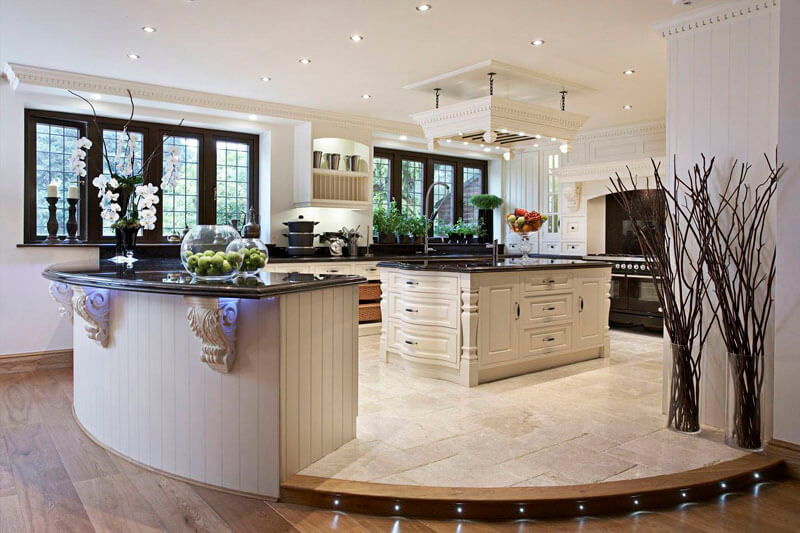 Open Storage Solutions
Open shelves have seen a huge boost in popularity this year due to their practicality and aesthetic appeal. In the past, display cabinets were used to show off a person's collection of crystal tumblers and antique plates. Open shelves perform a similar function and can offer homeowners an effortless way to decorate the kitchen, allowing everyday items to be elevated to the status of decor. And, it's not only the crockery that can go on display with this design trend. Herb racks and cupboards filled to the brim with jars of dry goods can make for fantastic and eye-catching focal points in a room, as long as they are kept neat, and even some appliances can look good when displayed the right way.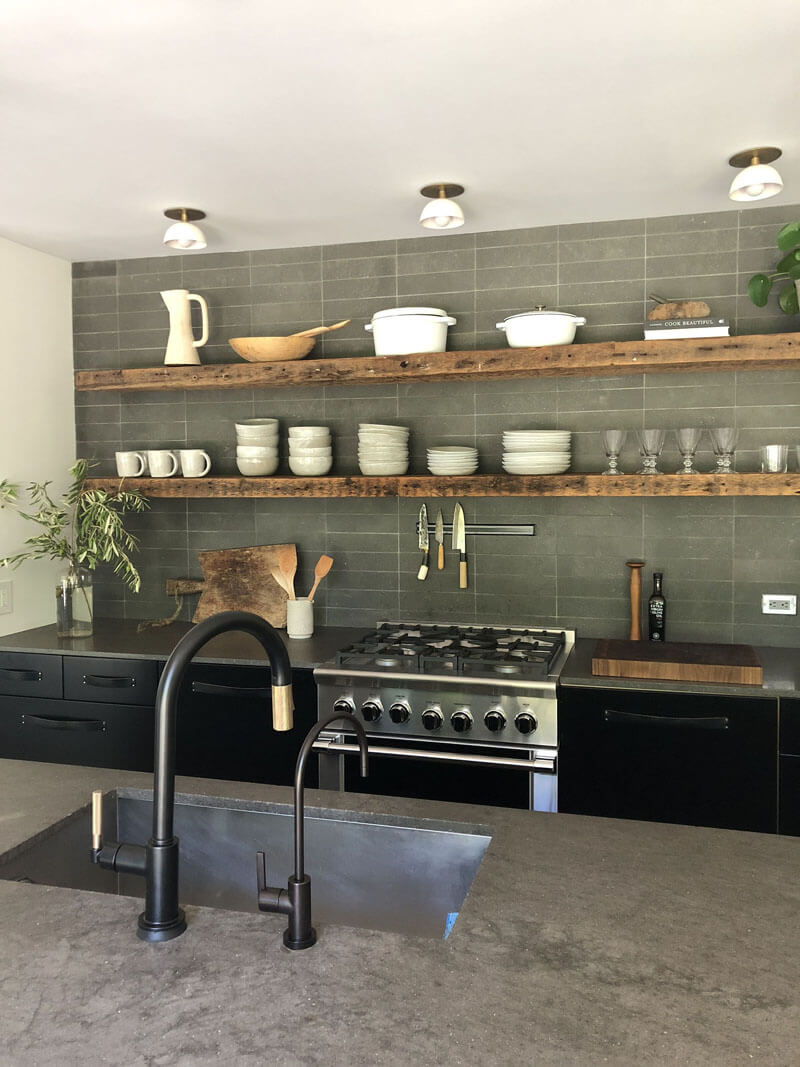 Larders and Pantries
If displaying your goods on open shelves doesn't sound appealing, then perhaps a larder in a convenient spot in the kitchen is more your style. Larders are becoming increasingly popular in kitchens as they can help homeowners save valuable fridge space for other items and can also help free up cupboard space that would otherwise be occupied by dry ingredients such as flour.
Larders come in all shapes and sizes and can either be carefully hidden behind an unobtrusive cupboard door or they can act as a focal point in the room. There is a huge range of different storage solutions that can work in a larder, but the key to choosing the right one is determining beforehand how much space you have for the larder. If a large area is available, a walk-in larder with goods stored on shelves is a great option. For smaller larders, pull out drawers can help homeowners store items neatly while ensuring they can still reach items at the back of the shelf.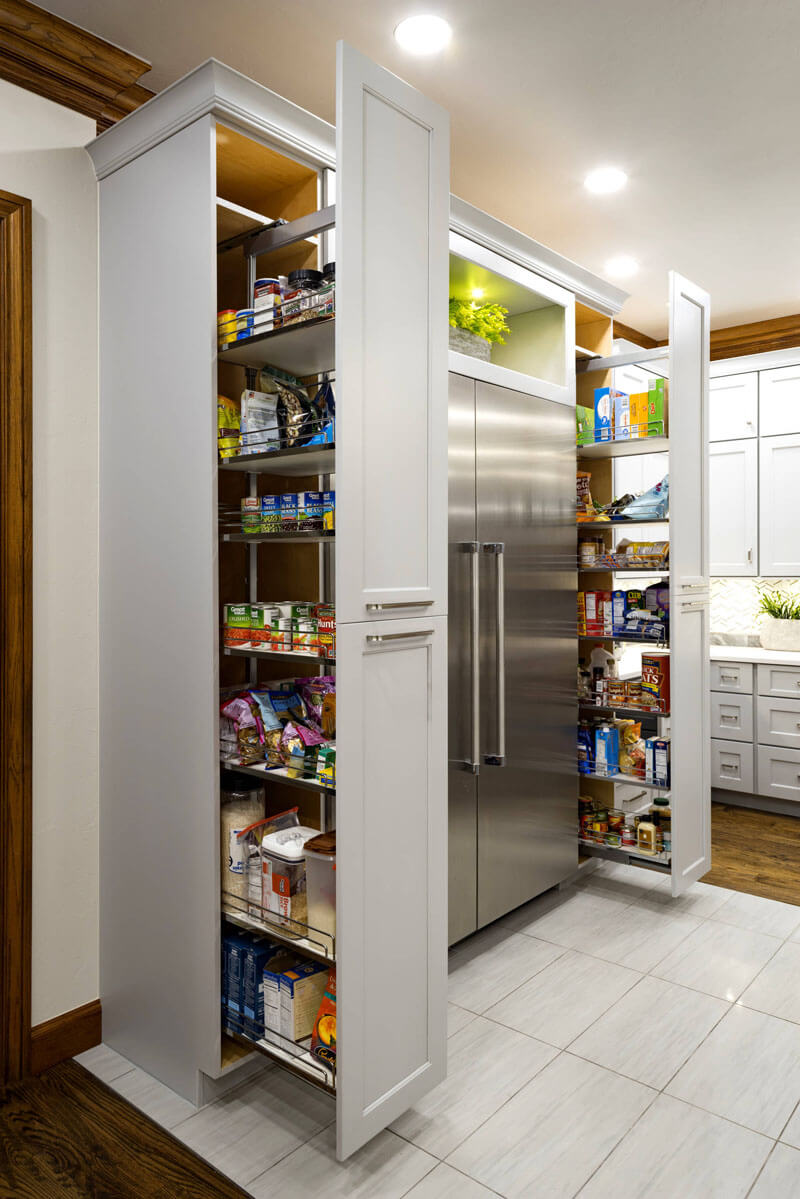 Built-In and Integrated Appliances
While having built-in appliances was once considered old-fashioned, the trend is slowly coming back into fashion as the demand for more space in the kitchen increases. This trend goes hand-in-hand with the growing trend to do away with upper cabinets and, as this trend grows in popularity, so should the popularity of under-counter appliances.
Some popular built-in and under-the-counter appliances include bar fridges for refreshments, usually located in one of those double islands we mentioned earlier, as well as microwaves and dishwashers.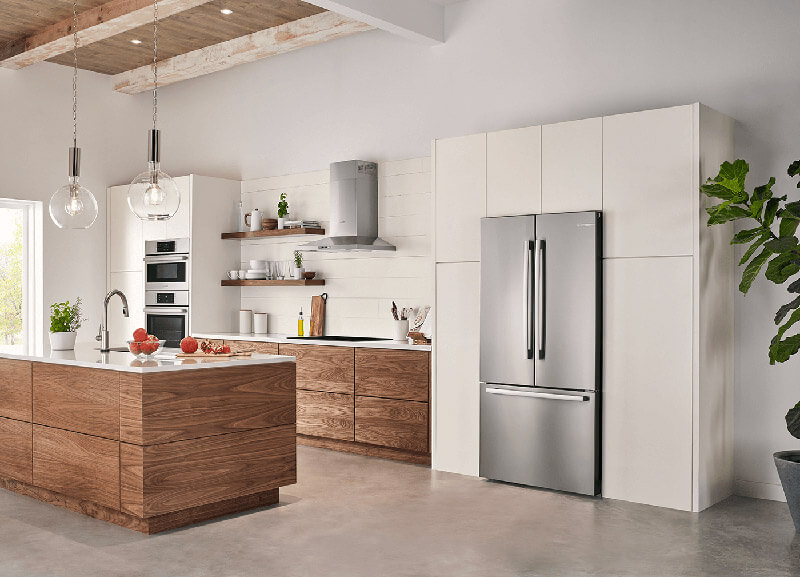 Going Green
One of the hottest trends of the year has to be the move towards more sustainable and eco-friendly kitchens. As concern relating to greenhouse gas emissions and global warming continues to rise, so are more homeowners choosing to start helping with the issue by making their homes more eco-friendly. Switching to energy-efficient appliances is an easy first step in reducing a home's carbon footprint, but choosing the right materials when looking to renovate or remodel a kitchen can also play a role in the process. For example, when looking at cabinets, look out for companies that use wood from sustainably managed forests.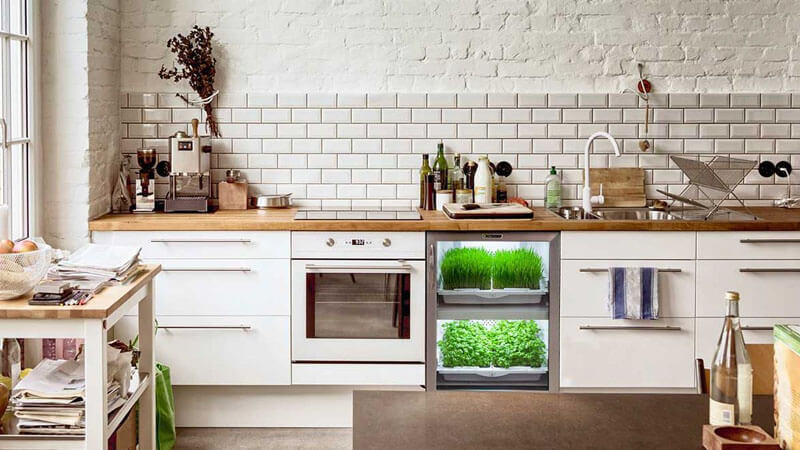 Kitchen renovations offer homeowners a great way to update their home but are also one of the best investments that can be made in a property, with the average kitchen renovation offering a return on investment of over 50% for a major remodel and up to 80% on a minor remodel. This makes the kitchen remodel not only a fun project, but also a worthwhile investment, so why not start planning your kitchen makeover today?