Are you tired of blending in with the crowd when it comes to earrings? Do you want to inject some personality and humor into your accessories? Well, we've got just the solution for you! Introducing a collection of bizarre stud earring designs that will make heads turn and spark conversations. Get ready to step outside the realm of ordinary and embrace your fashion-forward, quirky side. From hand-painted rats to adorable manatees, these eccentric earrings are bound to add a dash of whimsy to your jewelry collection.
Hand-Painted Rat Stud Earring Pair:
Who says rats can't be cute? Our hand-painted rat stud earrings defy expectations and celebrate the charm of these intelligent creatures. Crafted from high-quality materials, these unique earrings will undoubtedly make a statement. Embrace your love for the unconventional and showcase your individuality with this adorable and slightly unusual choice.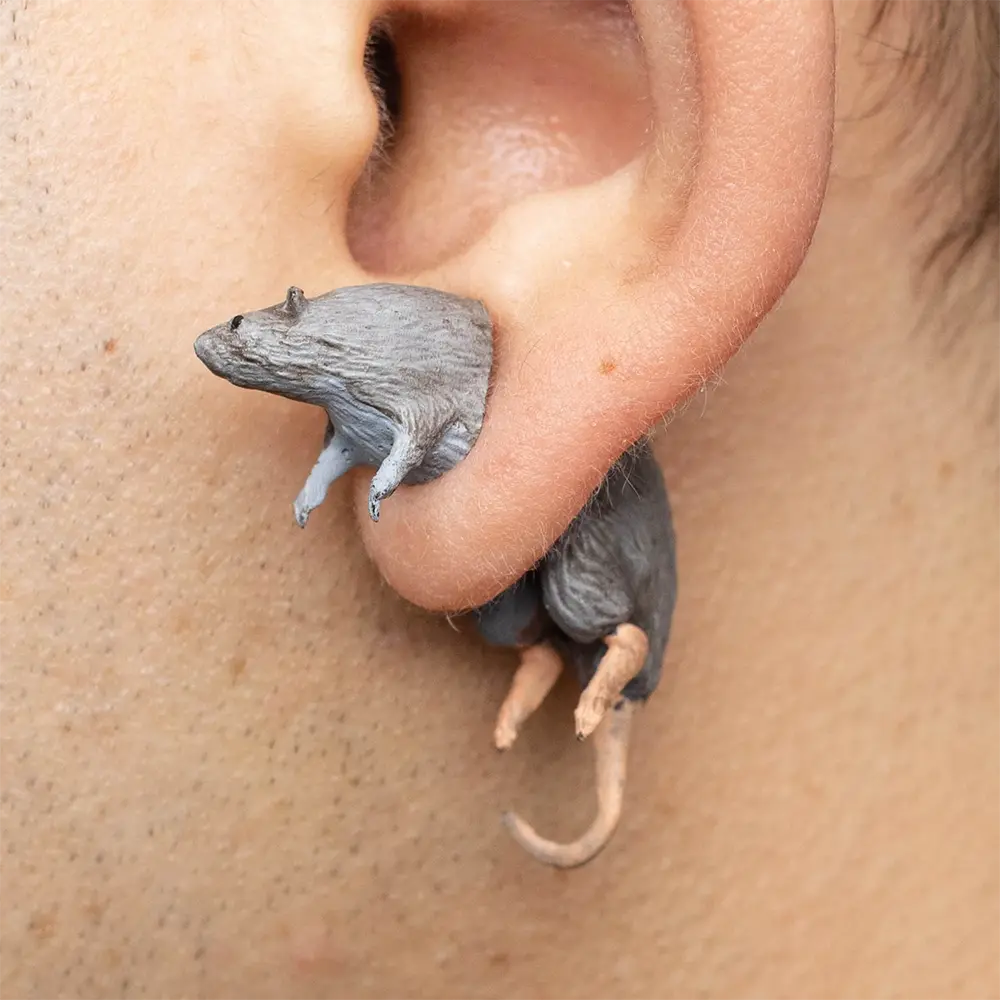 [buy on Etsy]
Hand-Painted Manatee Stud Earring Pair:
Dive into the world of sea creatures with our hand-painted manatee stud earrings. These gentle and lovable mammals bring an element of marine enchantment to your earlobes. Whether you're a lover of the ocean or simply appreciate their adorable appearance, these manatee earrings will make waves with your fashion-forward choices.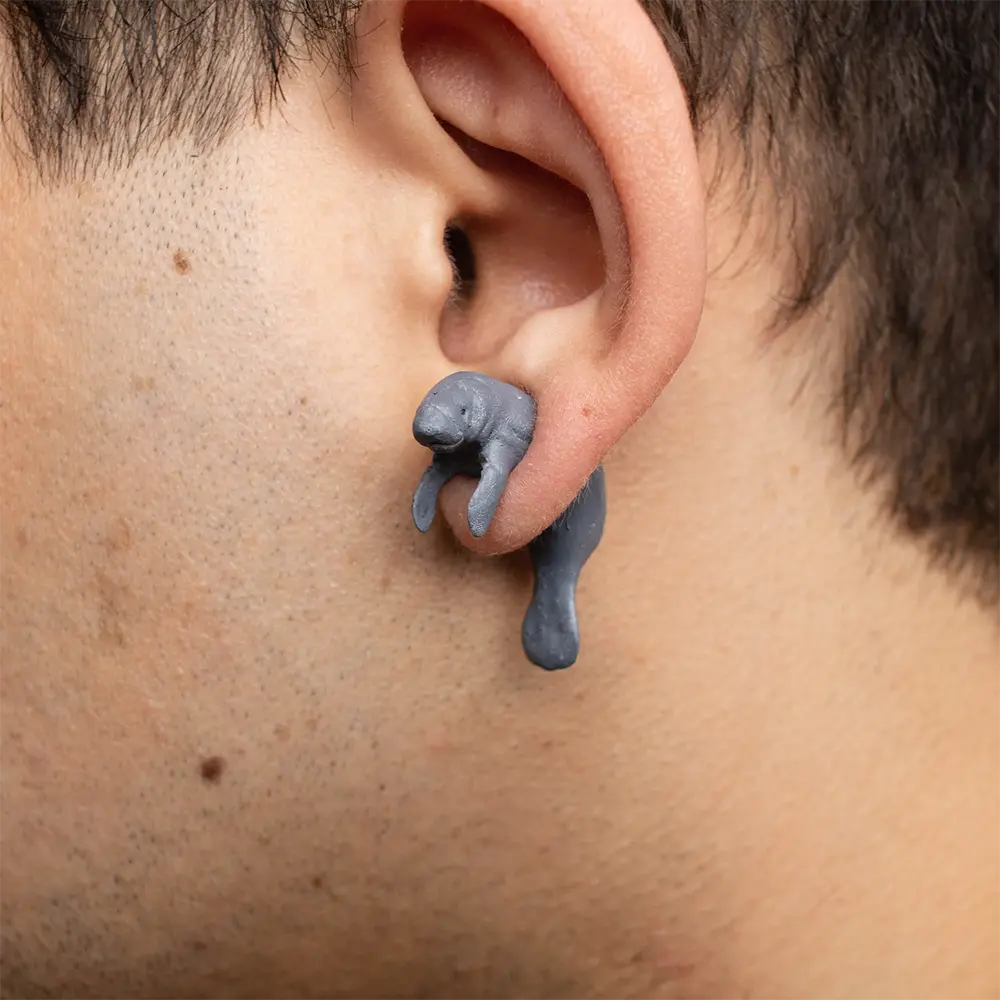 [buy on Etsy]
Hand-Painted Platypus Stud Earring Pair:
Get ready to add a touch of Australian quirkiness to your outfit with our hand-painted platypus stud earrings. These unique creatures, known for their peculiar mix of features, bring a playful charm to your style. These earrings are the perfect conversation starter and an ideal choice for those who embrace the extraordinary.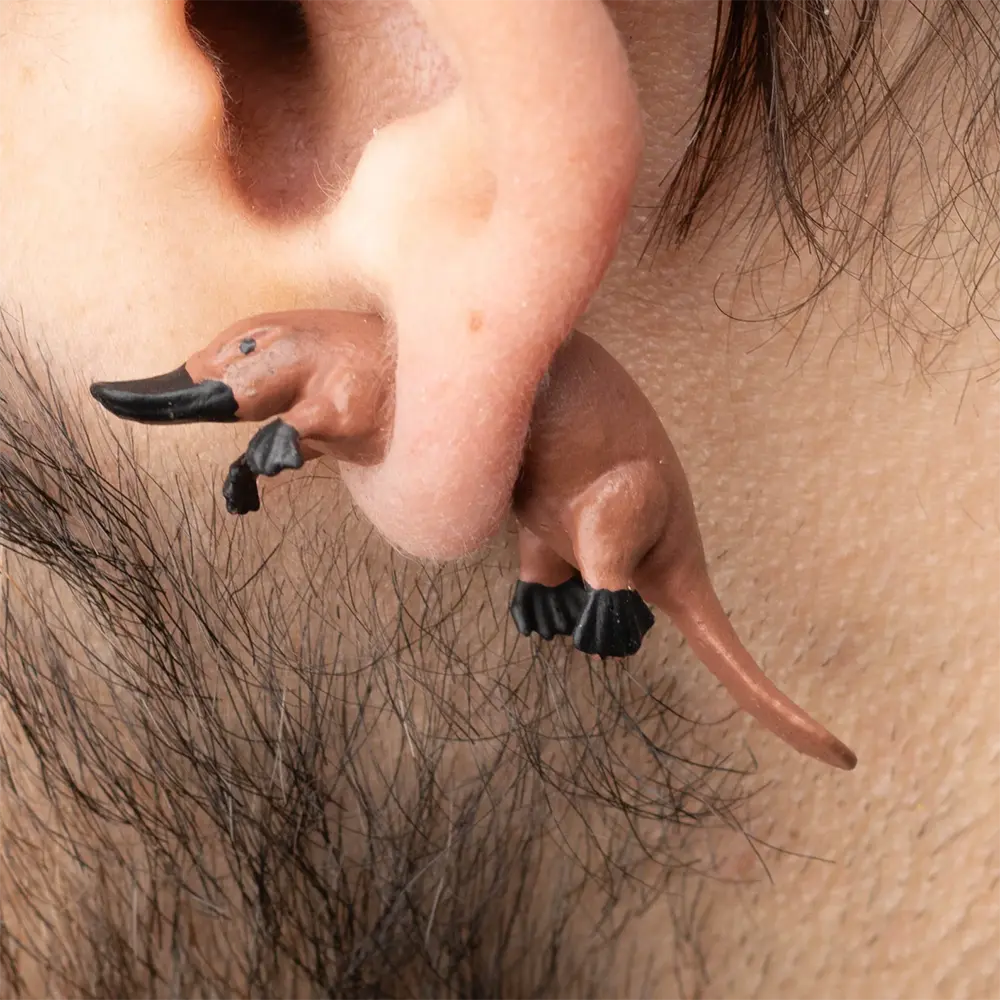 [buy on Etsy]
Hand-Painted Baby Seal Stud Earring Pair:
Seals are undeniably cute, and our hand-painted baby seal stud earrings capture their undeniable charm. These little ocean darlings add a dose of cuteness and playfulness to any ensemble. Show off your love for these adorable creatures and let your earrings do the talking.

[buy on Etsy]
Hand-Painted Frog Toad Stud Earring:
Hop into the world of amphibians with our hand-painted frog toad stud earrings. These quirky and colorful accessories are perfect for nature enthusiasts or anyone who wants to add a touch of whimsy to their everyday look. These little hoppers are sure to bring a smile to your face and a unique twist to your fashion game.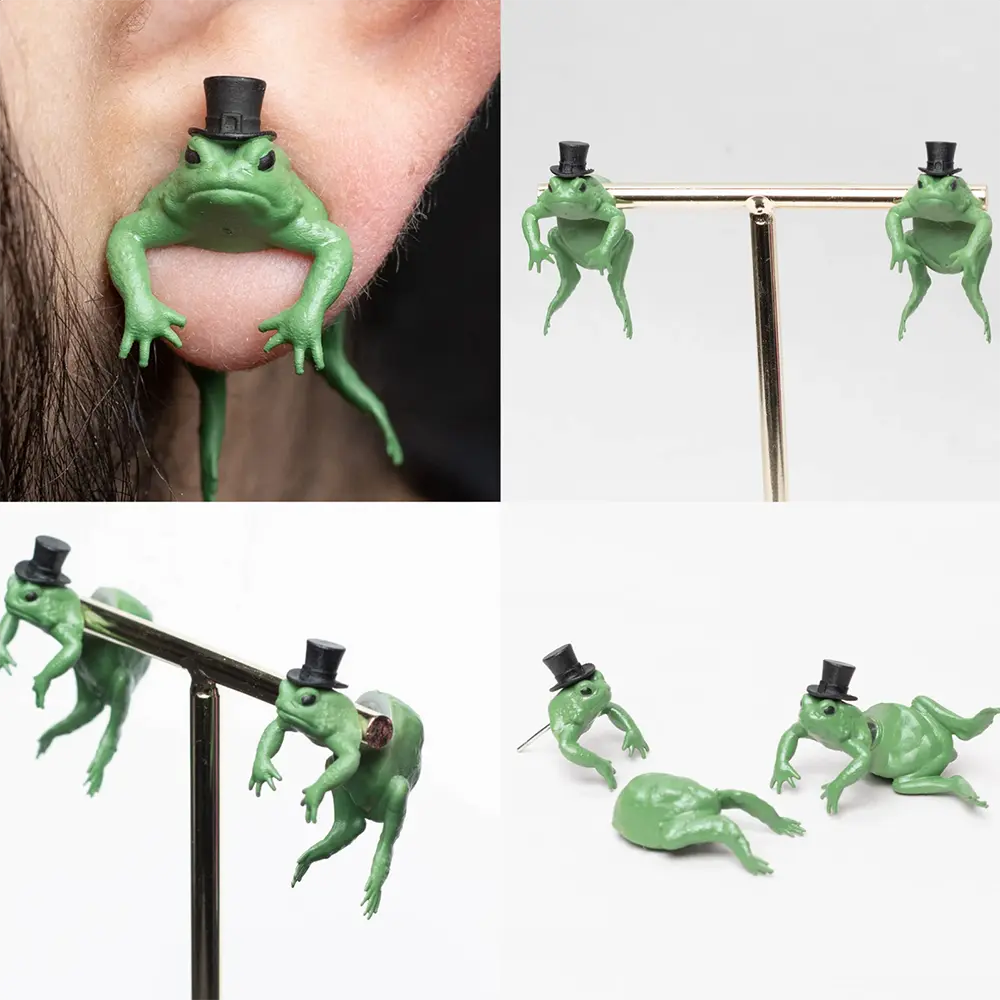 [buy on Etsy]
Black Widow Spider Stud Earrings:
For those with a taste for the dark and mysterious, our black widow spider stud earrings are the perfect choice. These unconventional earrings combine edginess with a touch of creepy-crawly charm. Show off your bold side and embrace the unconventional beauty of these striking arachnids.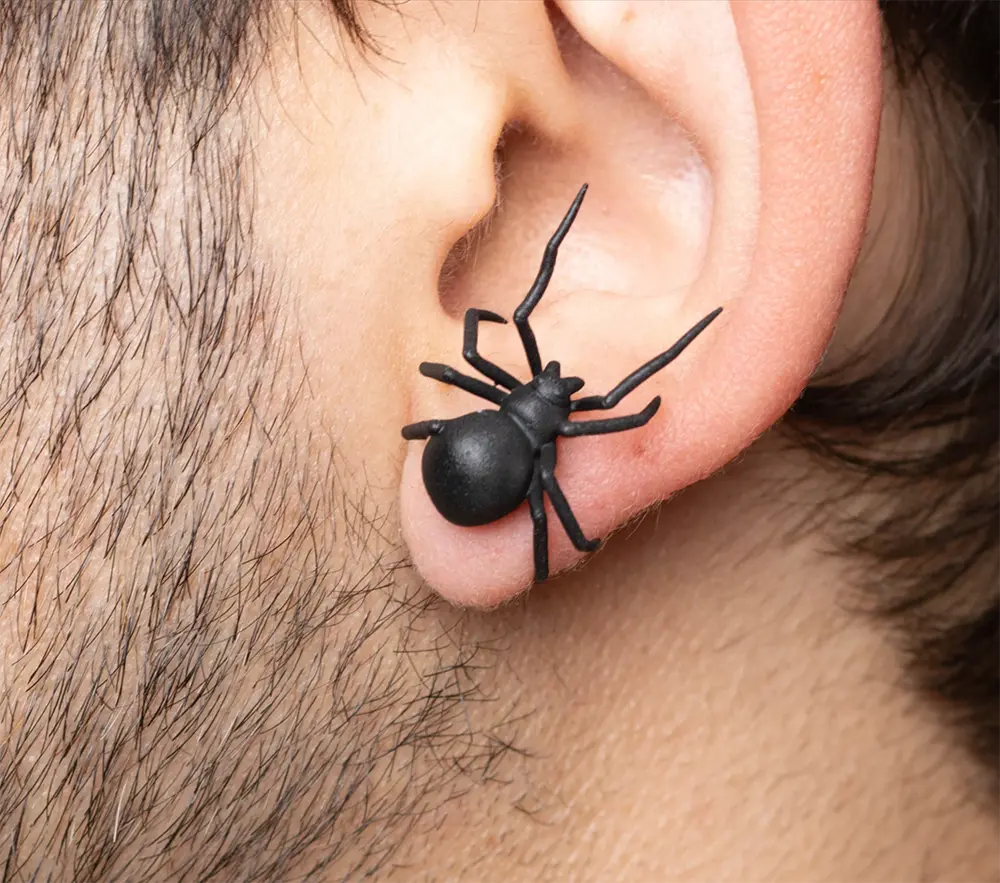 [buy on Etsy]
Hand-Painted Caterpillar Stud Earring Pair:
Transform your style into a whimsical wonderland with our hand-painted caterpillar stud earrings. These colorful and charming creatures symbolize growth and transformation, making them an ideal choice for those who are always evolving their style. Let your earrings reflect your journey of personal growth and embrace your unique fashion choices.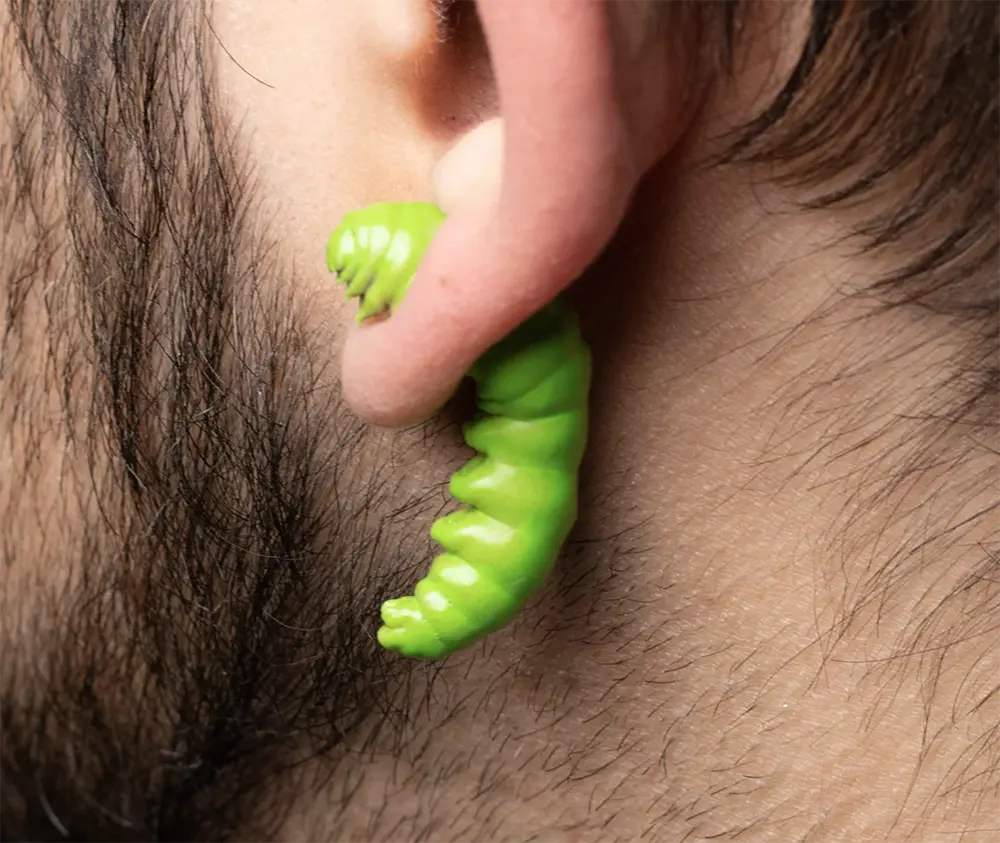 [buy on Etsy]
Hand-Painted Goldfish Stud Earring Pair:
Bring a splash of vibrant color to your ears with our hand-painted goldfish stud earrings. These little aquatic gems exude personality and are sure to catch everyone's attention. Channel your inner free spirit and let your earrings swim against the current of ordinary fashion.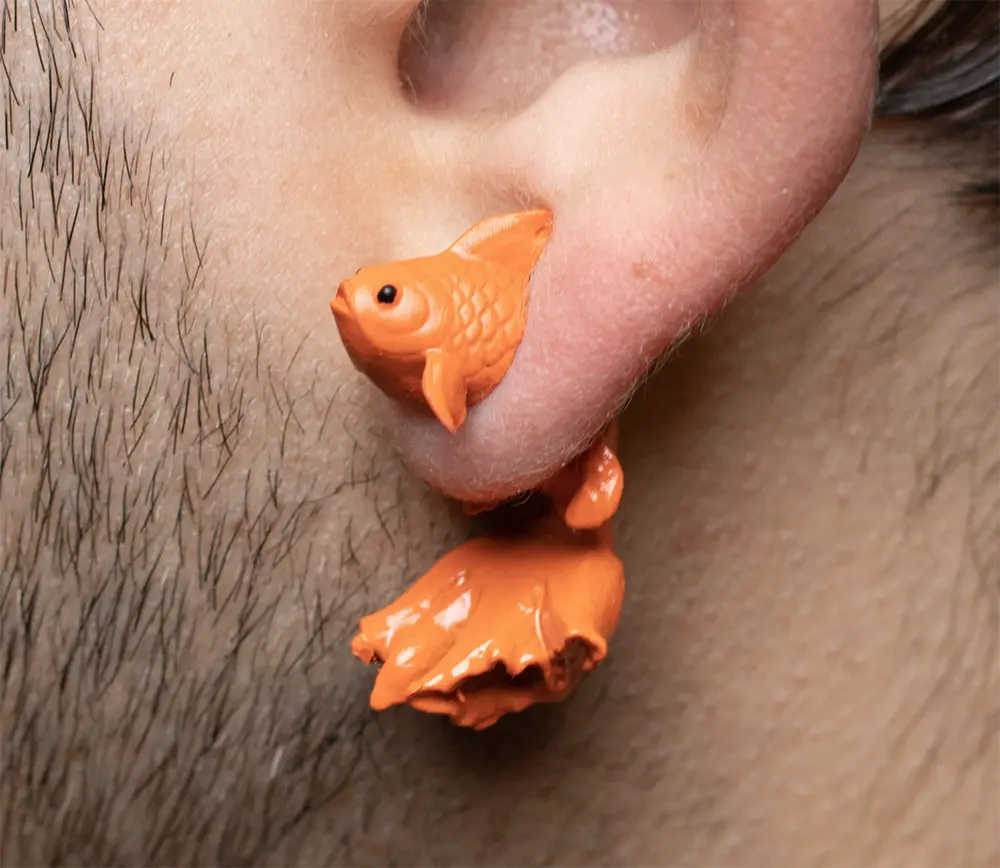 [buy on Etsy]
Hand-Painted Cuttlefish Stud Earring Pair:
Take a dive into the depths of eccentricity with our hand-painted cuttlefish stud earrings. These fascinating and otherworldly creatures inspire awe with their unique appearance. Embrace your love for all things unusual and let these earrings reflect your distinct fashion sense.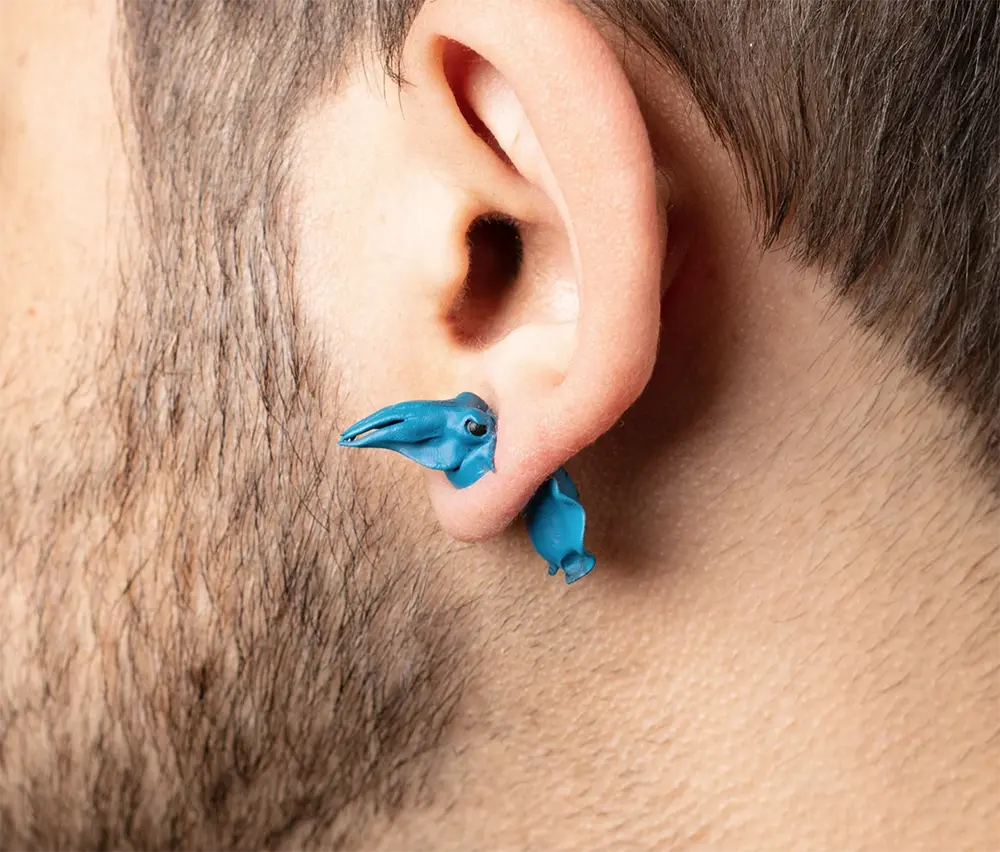 [buy on Etsy]
Hand-Painted Crocodile Stud Earring Pair:
Make a fierce and jaw-dropping statement with our hand-painted crocodile stud earrings. These reptilian accessories bring a touch of the wild to your ensemble, symbolizing strength and resilience. Stand tall, be bold, and let these earrings showcase your untamed spirit.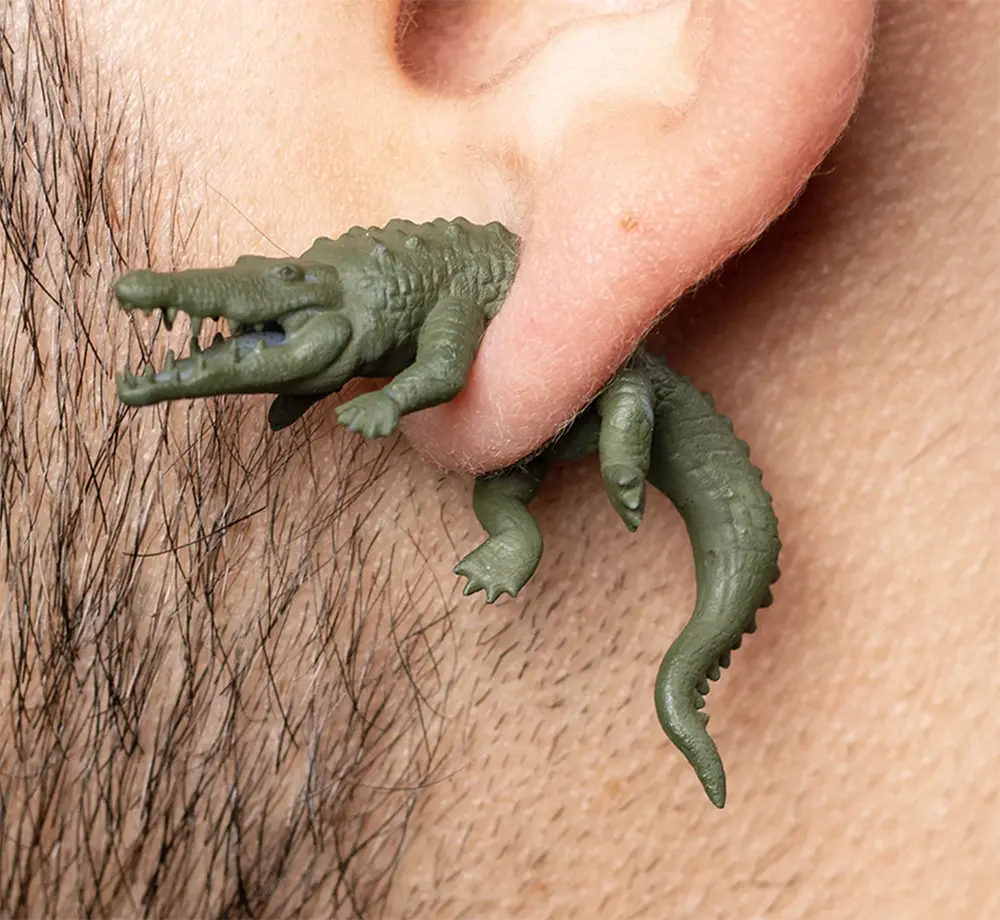 [buy on Etsy]
Don't be afraid to break free from the ordinary when it comes to your accessories. These bizarre stud earring designs offer a playful and unconventional twist to your fashion choices. From adorable rats to mystical creatures of the sea, these unique earrings allow you to express your personality and make a memorable style statement. So, go ahead and embrace the extraordinary—let your earrings be a reflection of your fashion-forward, whimsical spirit. Get ready to turn heads, spark conversations, and make your jewelry collection truly one-of-a-kind.