The quokka, a teddy bear-sized marsupial found only in southwestern Australia, is struggling on the mainland, where it has to contend with invasive predators and habitat loss. A small colony exists at the eastern limit of their range in a protected area of Two Peoples Bay Nature Reserve, where they co-exist with the critically endangered Gilbert's potoroo.
This animal starts to be known and gotten popular around 2012. A man visiting the Rottnest Island took a selfie with a quokka, whose unusual mouth made it appear to be smiling. The photo quickly went viral. Soon more people arrived in pursuit of a quokka selfie and photographer Kristina Makeeva is one of them. Below are some cute photos she took with Quokka.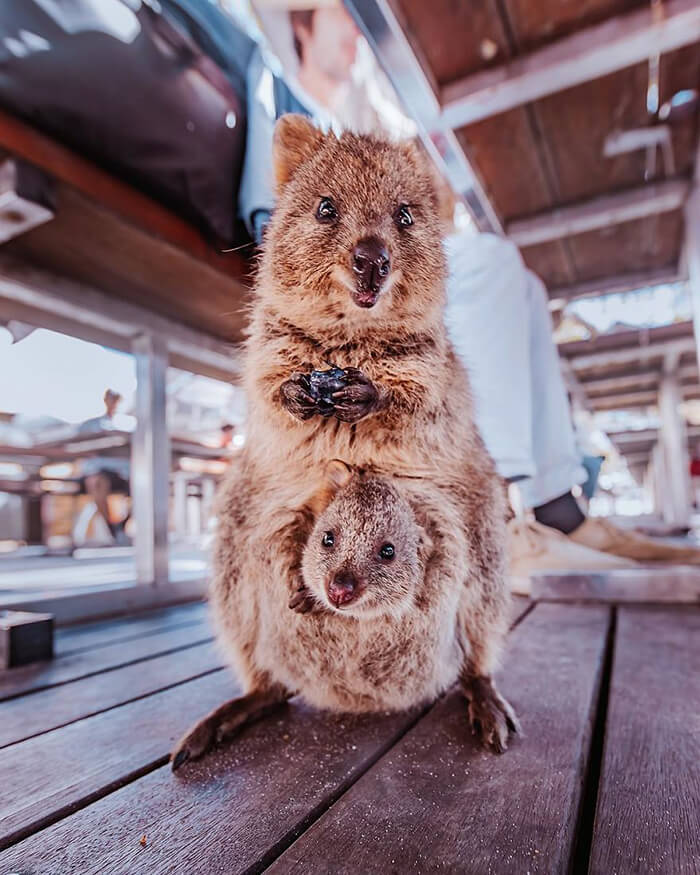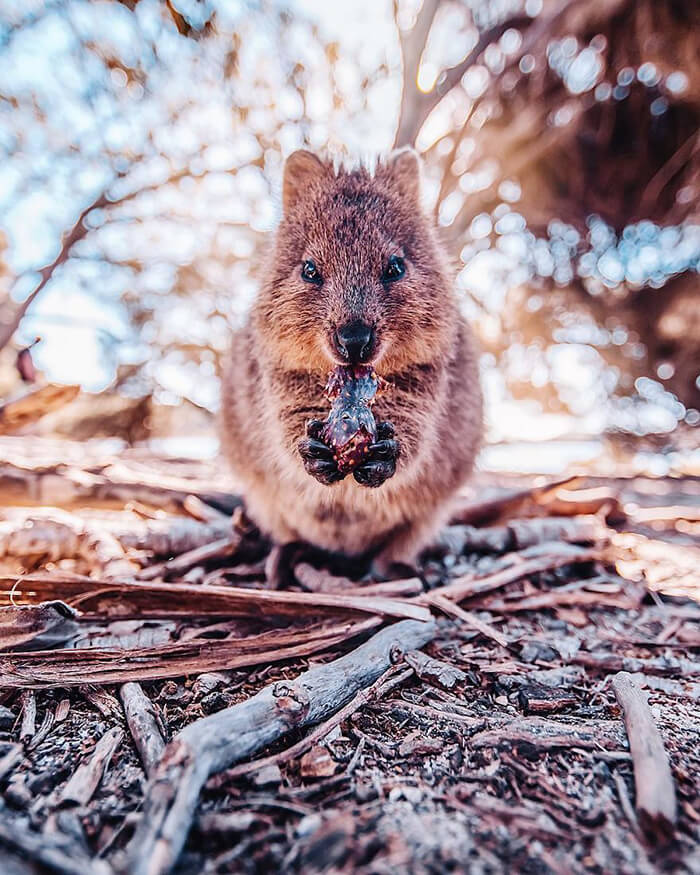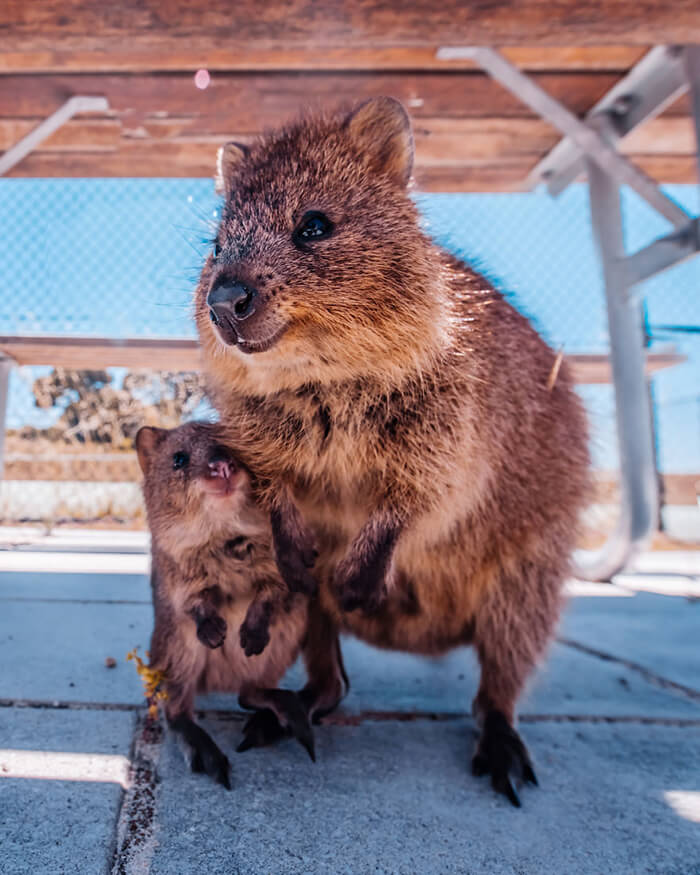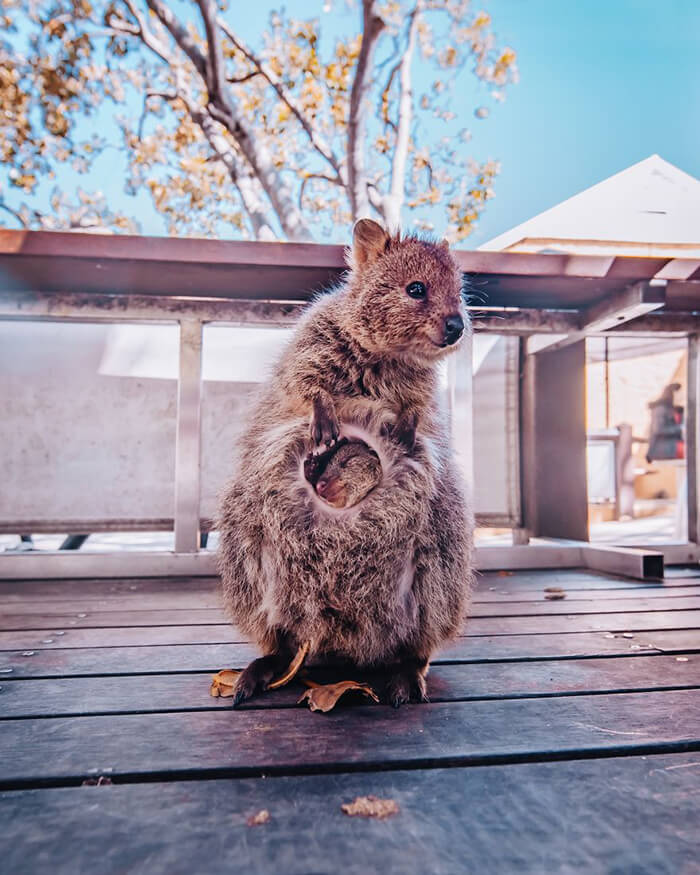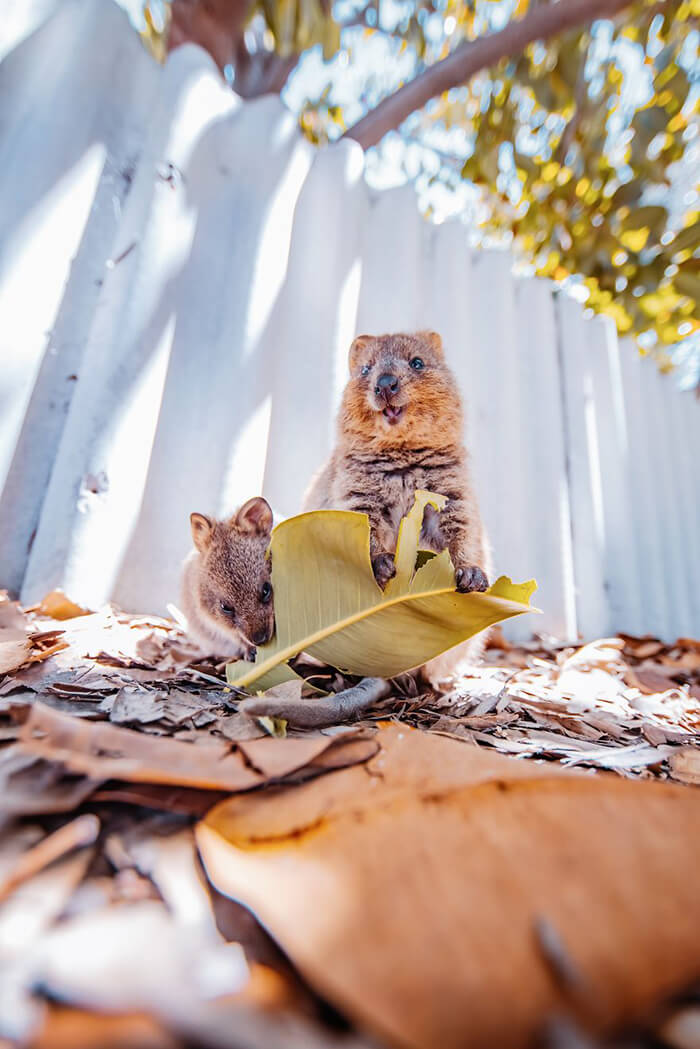 I have to admit these Quokka looks really adorable however, it also gets me worried. These animals are wild, but from photo you can clearly see they are quite used to people. And I can mostly assets it is because the food they can get from the tourists. May the tourists do help their population, but is that really good thing?