Recycled Art – Spoke Flower
Thanks Mike for bringing me this wonderful Spoke Flower Design, which are made out of used bicycle spokes and nipples. Once used as its intended form on a bicycle wheel and removed, they are not ideal for rebuilding another wheel, so they are normally disposed of in our landfills. Mike thought a way to make use of those things and generous share with us.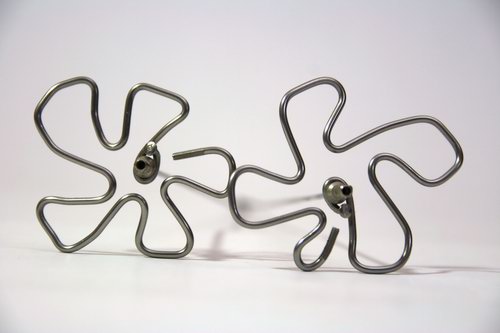 Simple, elegant and go great in groups or even a single in a vase. Perfect for the bicycle enthusiast, reclaimed fanatic, or set as everyday decor.