The Romotow Trailer, designed by New Zealand-based architectural and interior design firm W2, is a revolutionary camping trailer that offers a new level of comfort and functionality. With its unique design, the Romotow Trailer can swivel out a spacious deck lounge, providing an outdoor living area that is both comfortable and stylish.
The trailer features a sleek and aerodynamic exterior, with a modern and minimalistic design that is sure to turn heads. The interior is equally impressive, with a spacious and open-plan layout that is perfect for families and groups of friends. The use of high-quality materials and finishes throughout the trailer ensure that it is both durable and comfortable.
One of the key features of the Romotow Trailer is its innovative swivel design. When parked, the trailer can be rotated 90 degrees, allowing the deck lounge to be swiveled out from the trailer's side. This creates an additional 70% of living space, making it perfect for entertaining guests or simply enjoying the great outdoors.
The deck lounge features a retractable awning, providing shade on sunny days, and a built-in BBQ grill, making it easy to cook up a delicious meal while enjoying the beautiful scenery. The lounge area also includes comfortable seating and a table, making it the perfect place to relax and socialize.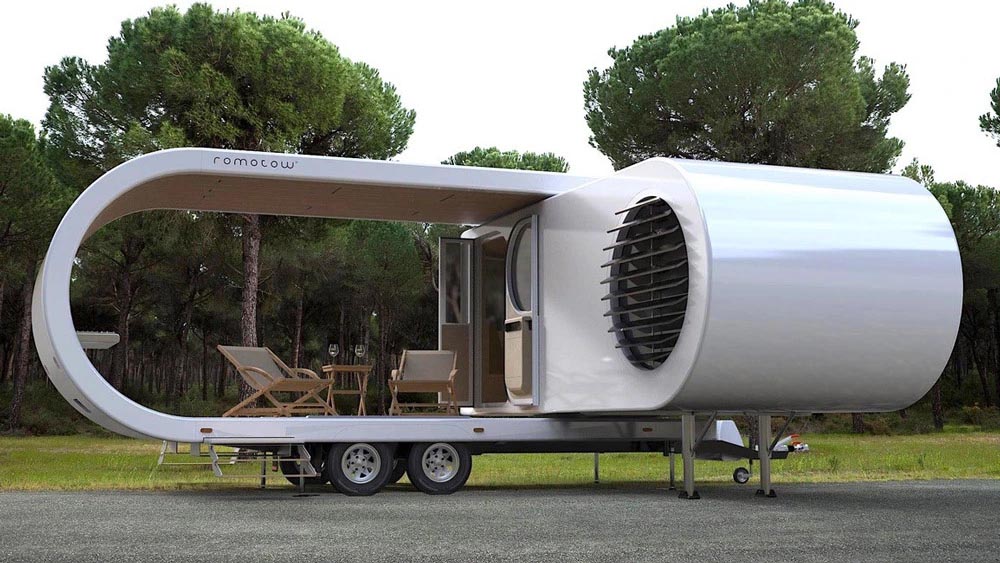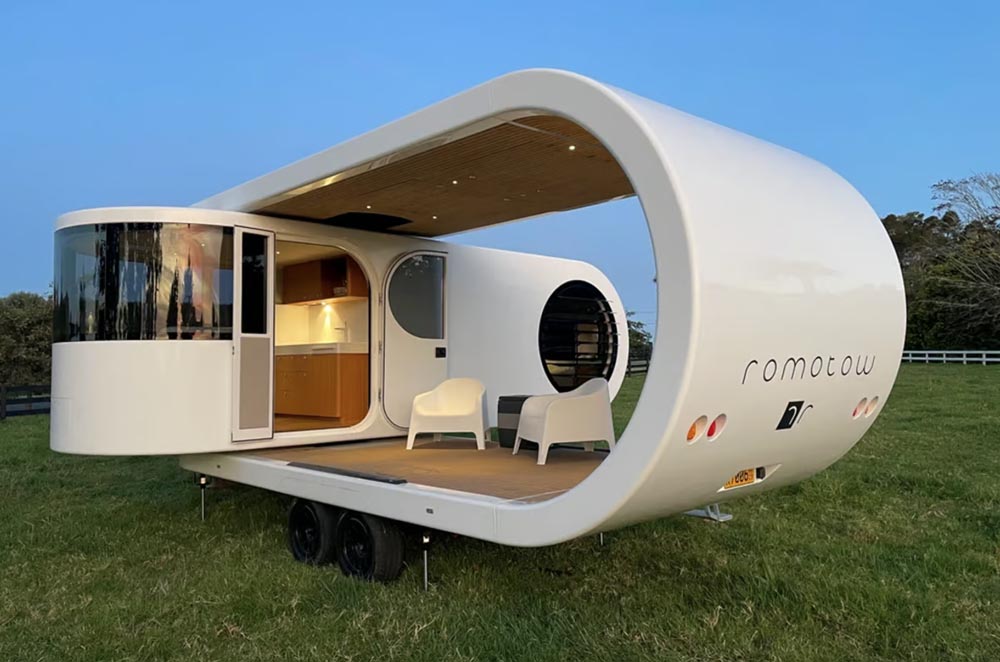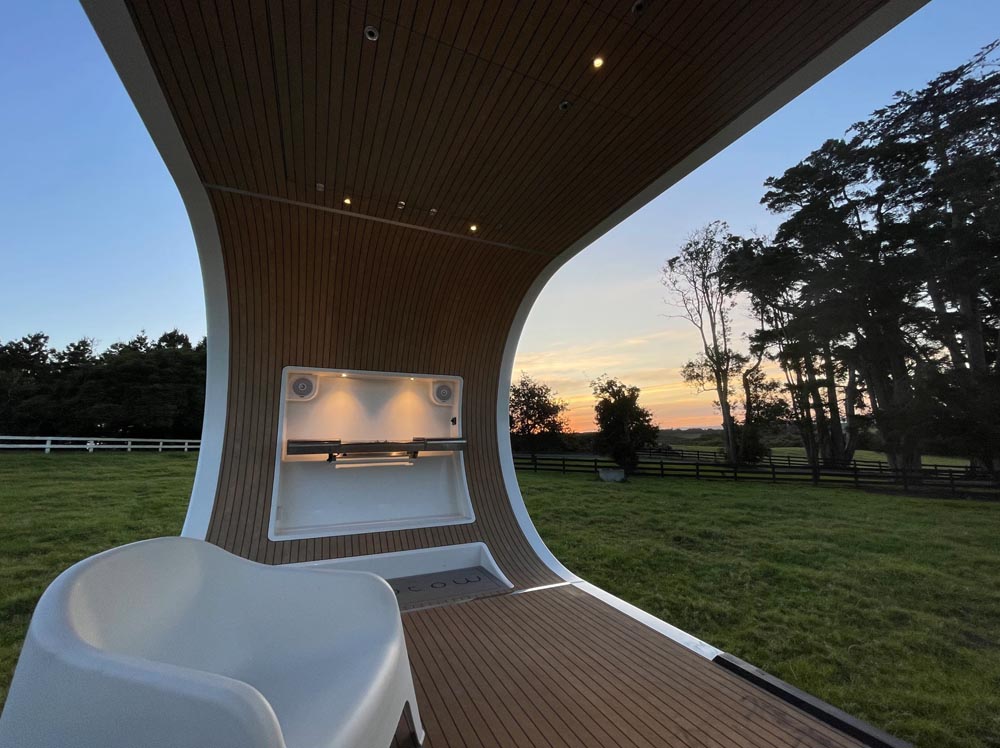 Inside the trailer, there is a spacious and well-appointed living area, complete with a full kitchen, bathroom, and sleeping quarters. The kitchen features high-quality appliances and plenty of storage space, making it easy to cook up meals while on the road. The bathroom is modern and functional, with a shower, toilet, and sink. The sleeping quarters are comfortable and cozy, with enough room for up to four people.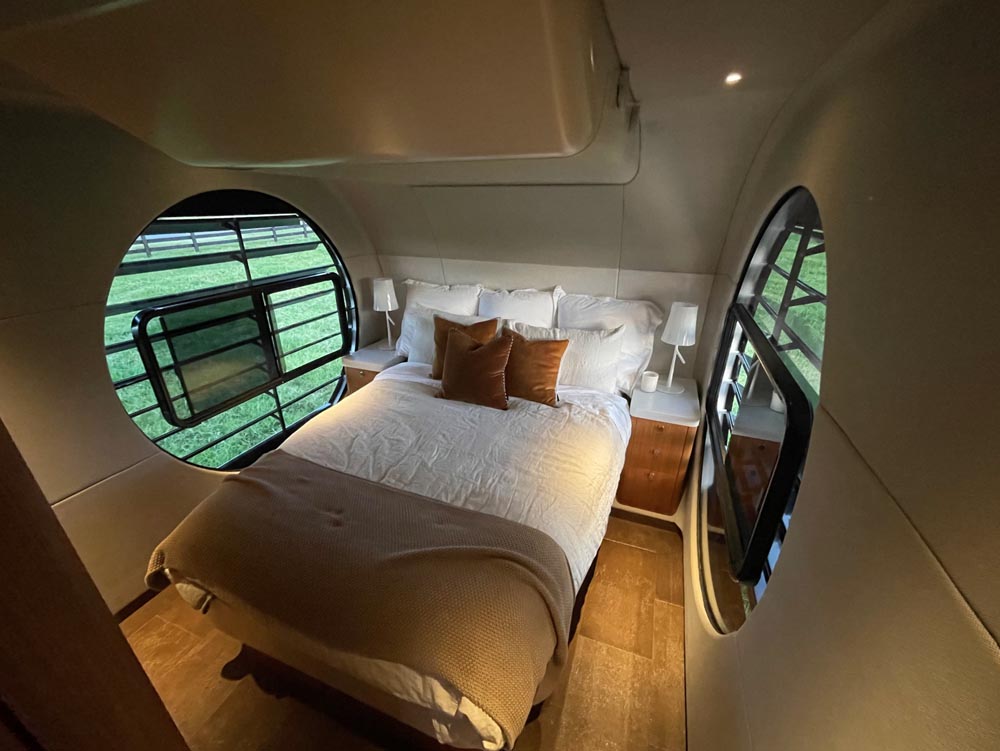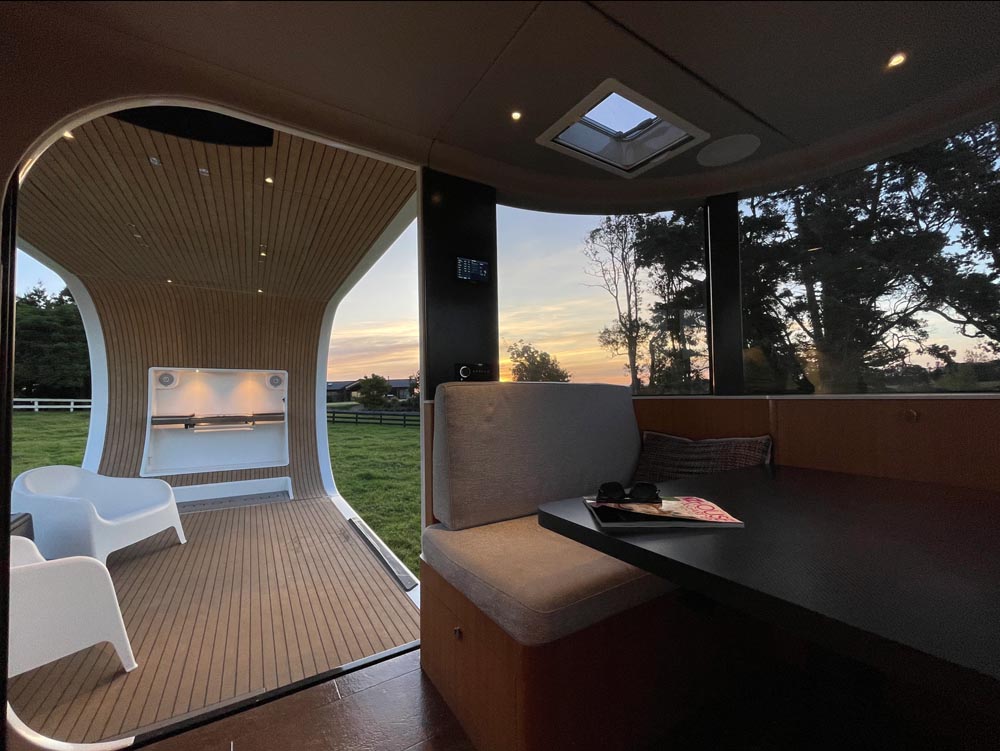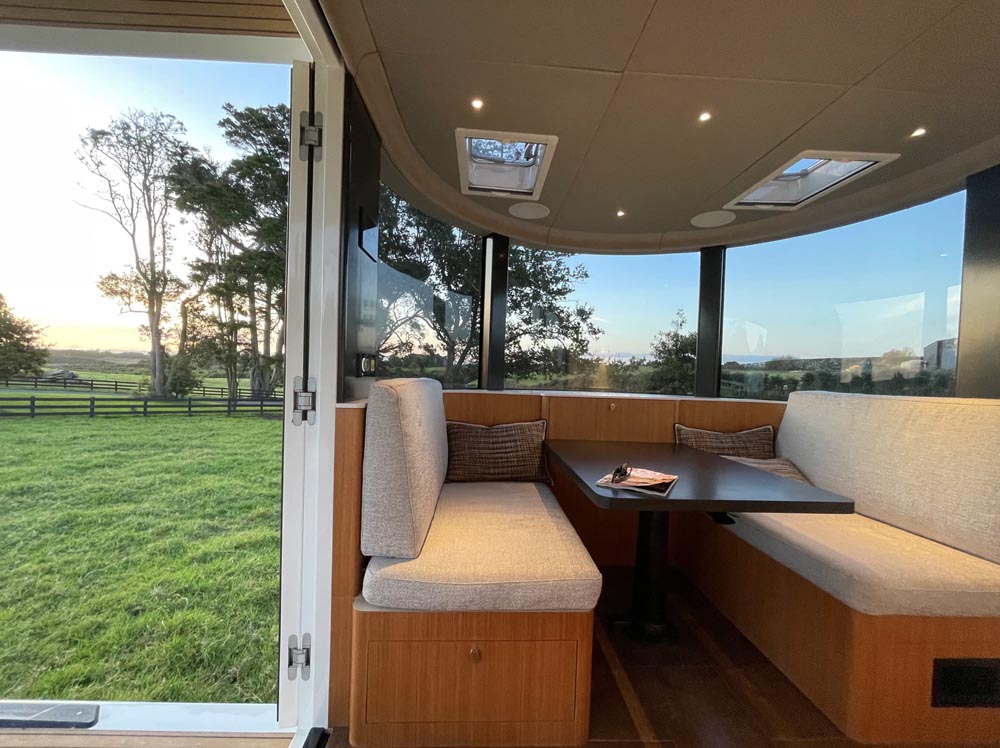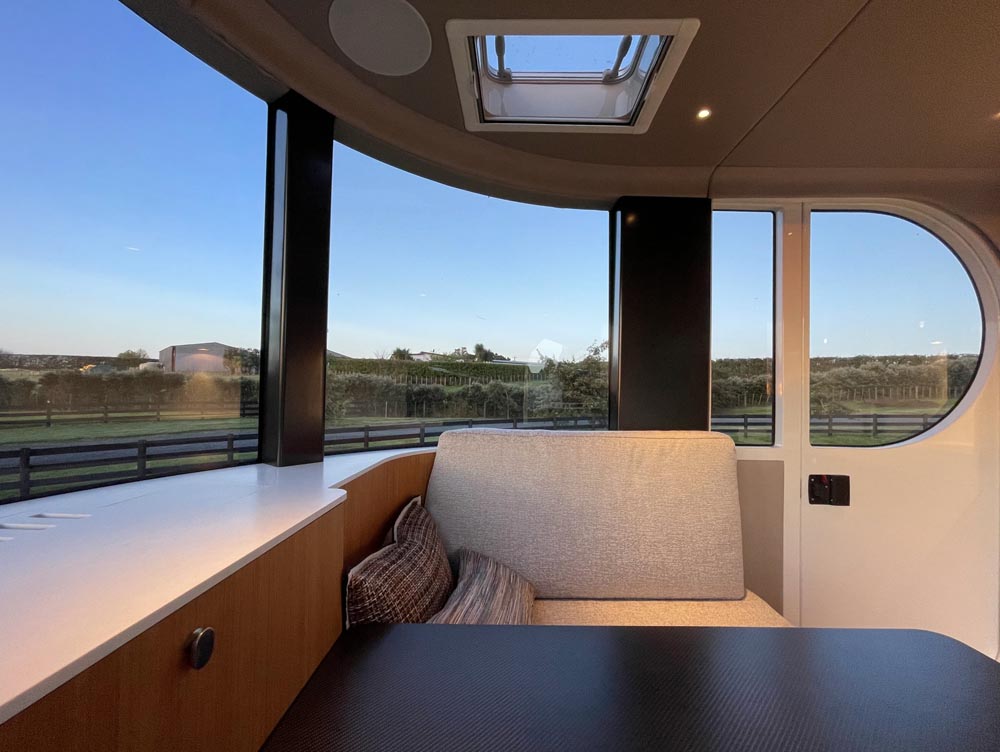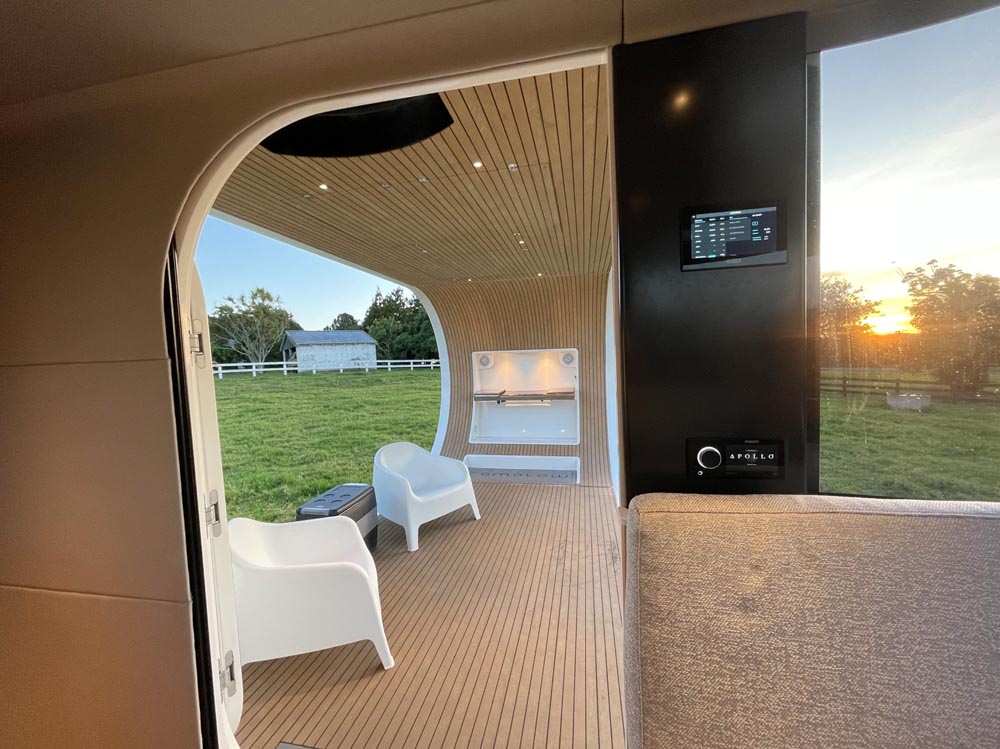 Overall, the Romotow Trailer is an innovative and stylish camping trailer that offers a new level of comfort and functionality. With its swiveling deck lounge, modern design, and high-quality finishes, it is sure to be a hit with camping enthusiasts and outdoor adventurers alike.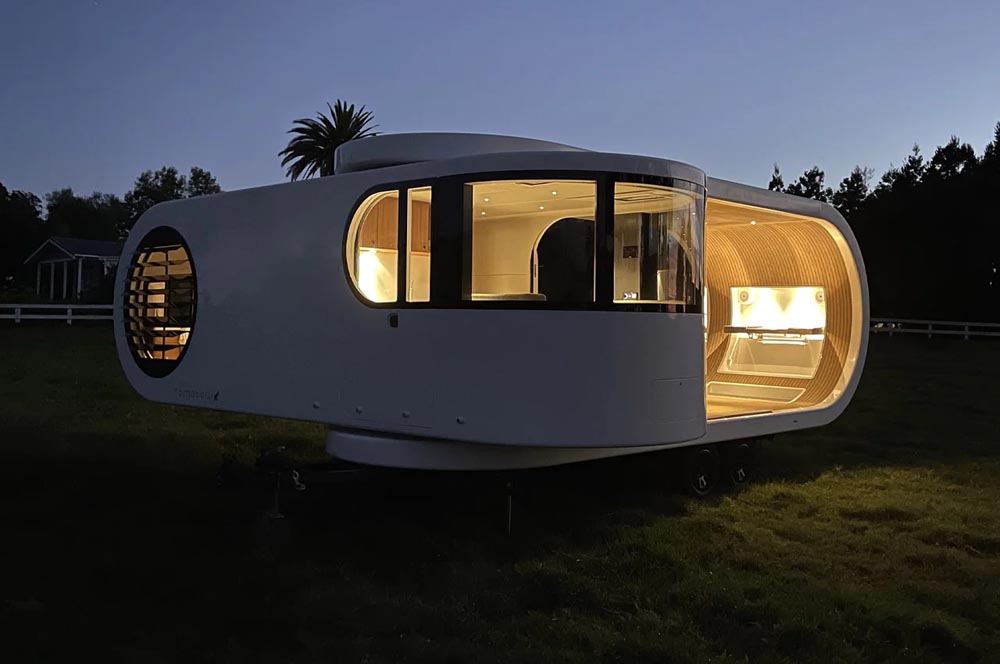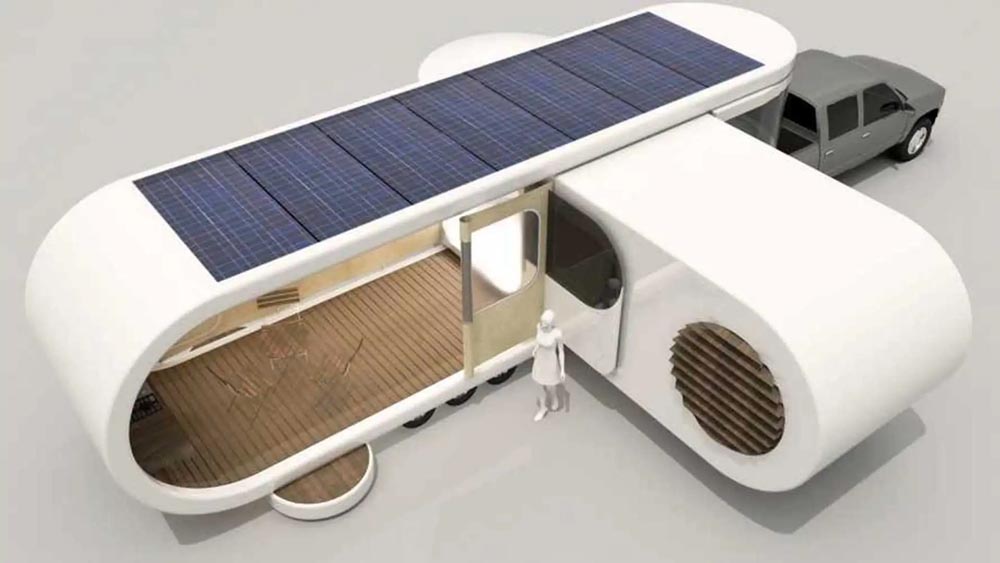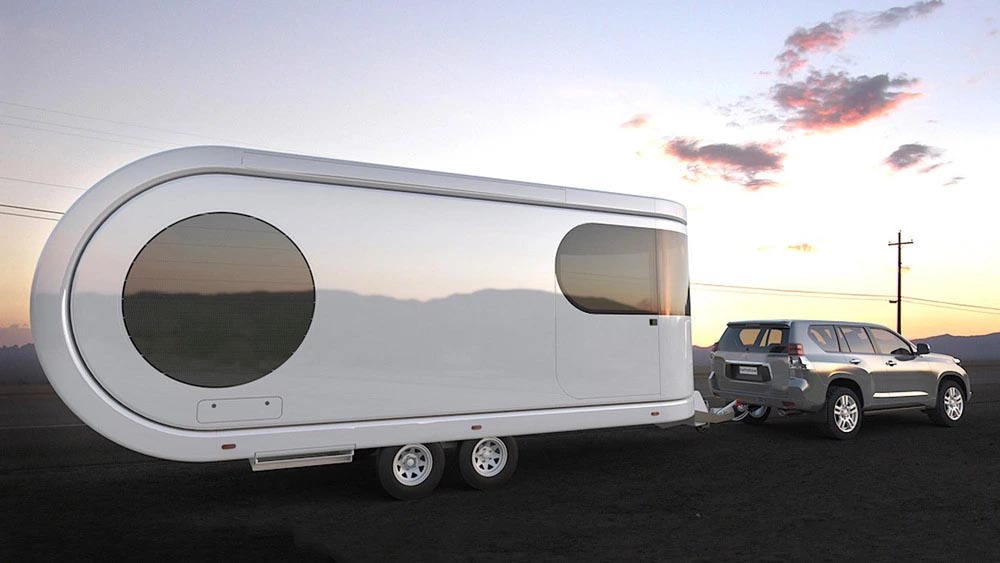 h/t: designboom