Many artists like to play with food. However, Parisian contemporary artist Anne-Catherine Becker-Echivard does a little more than that. She actually places real fish from her fish monger on doll parts to recreate, amuse, and in a way, criticize/satirize aspects of human society.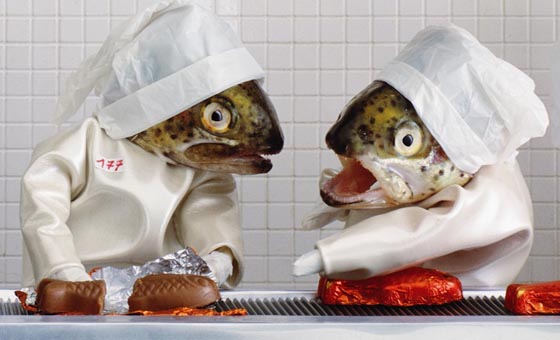 In this ongoing project, known as Les Temps Modernes (translated as Modern Times), Becker-Echivard tries to use her whimsical photos to reflect social and political issues with a sense of humor.
Of her work, Dr. Didier Rouzeyrol poeticizes:
The fish of acbe do not look at the ground.
They play there. They play. They play with us.
They place us into these pieces.
Parts in an act, in a photograph.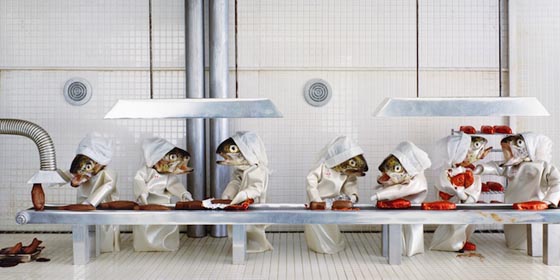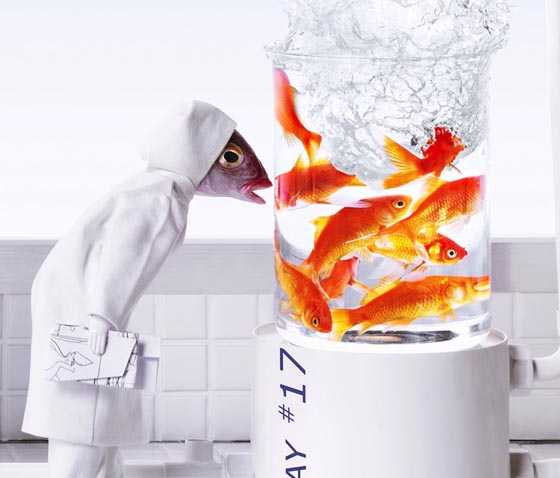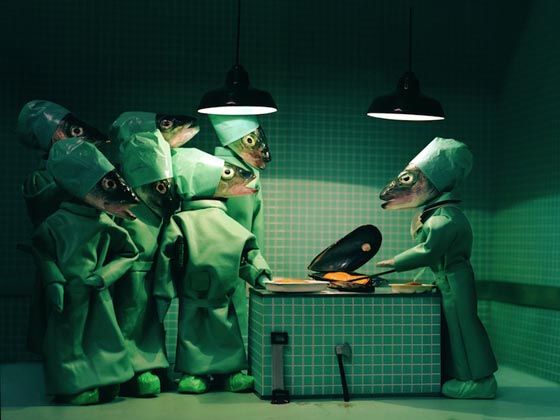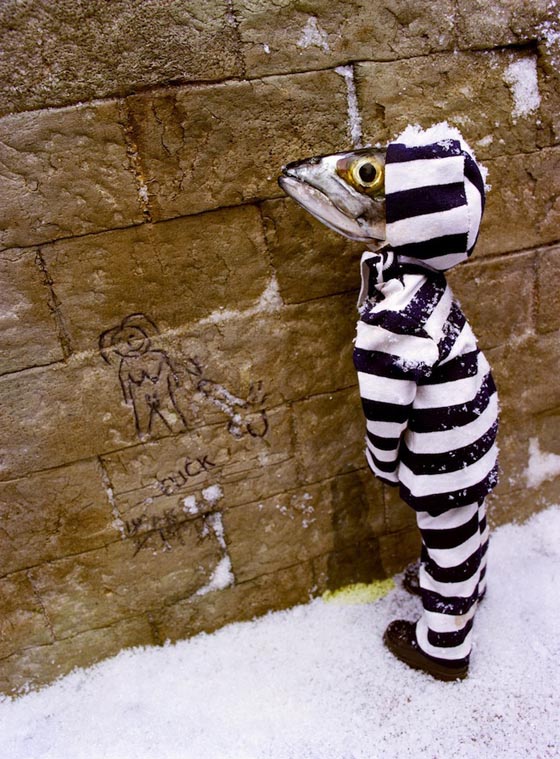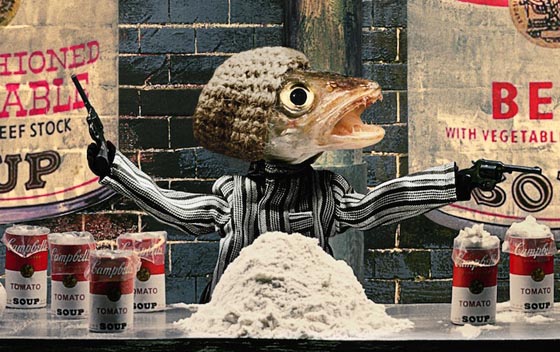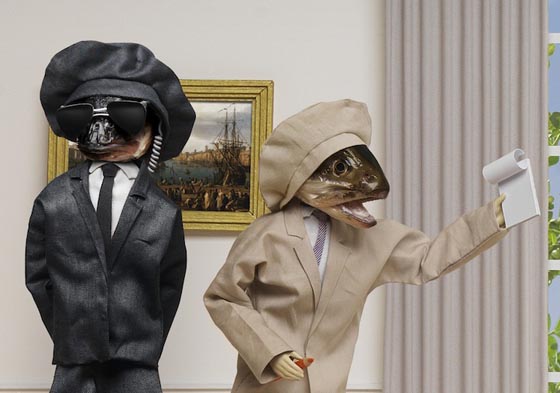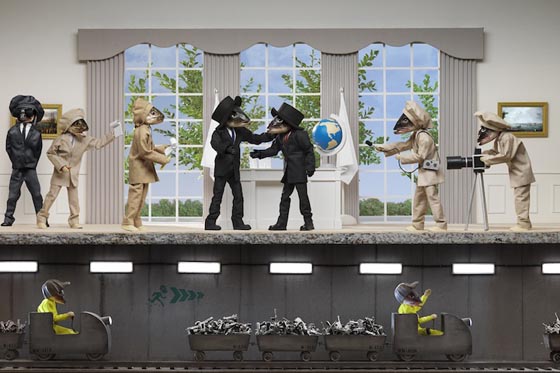 via: beautifuldecay