There's no doubt about it, Sicily is an incredibly beautiful place. Full to the brim of beautiful beaches and year round sunshine the island is the ideal spot to take some amazing pictures.
But where are Sicily's most Instagrammable spots? We're going to take a look at this now. If you are still looking for the right accommodation on the island and you are up to a true relaxing holiday experience, you can find your holiday apartment or villa on Scent of Sicily. On their catalogue you will find accommodation near all the spots we will be mentioning here.
Valle dei Templi
You may not be aware of Sicily's Greek heritage but it is something that has left an impressive mark on the island. The Valle dei Templi is made up of some very well preserved ruins that could fool you into thinking you're in Greece. In fact, the Greeks considered Sicily to be a part of greater Greece.
When it comes to taking photographs for your Instagram account, you'll find that the Valle dei Templi is the ideal location. The ruins are very well preserved and photographing them really is something special. To get the best picture head to the ruins as the sun is rising or during the night. Spectacular.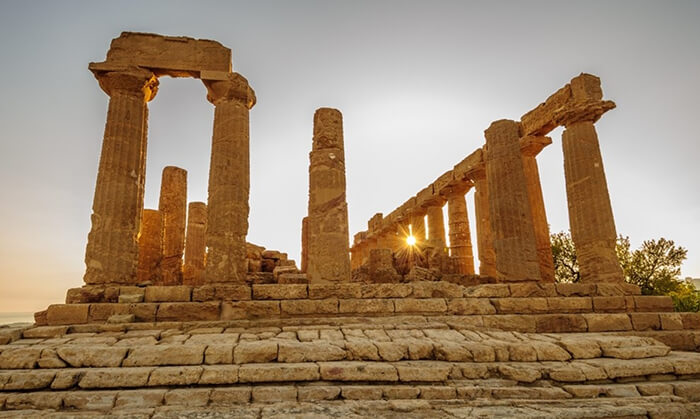 Taormina
A small village found on the edge of a rocky mountain, or so it seems, Taormina is one of the best places to take a few photographs. The village is simply beautiful during the day time but you may also want to make your way here when the sun is about to set. The red skies are simply stunning and they make for the perfect photo opportunity. Instead of making your way down to the beach get a little higher up. This will give you the perfect view over the village adding something special to your shot.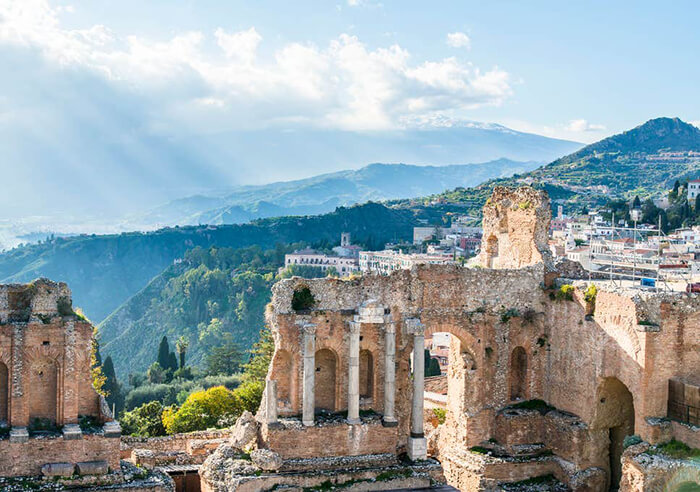 Palermo Cathedral
When in Palermo head to a cathedral that was first built in 1185. This magnificent building is quite simply a work of art. The location where kings have been crowned and buried, the Cathedral is a sight to behold. There is no real preference as what time of day you should visit. You can visit at any time and still capture some amazing photographs. However, if you want the area surrounding the Cathedral to be relatively quiet then you should opt to visit in the early hours of the morning.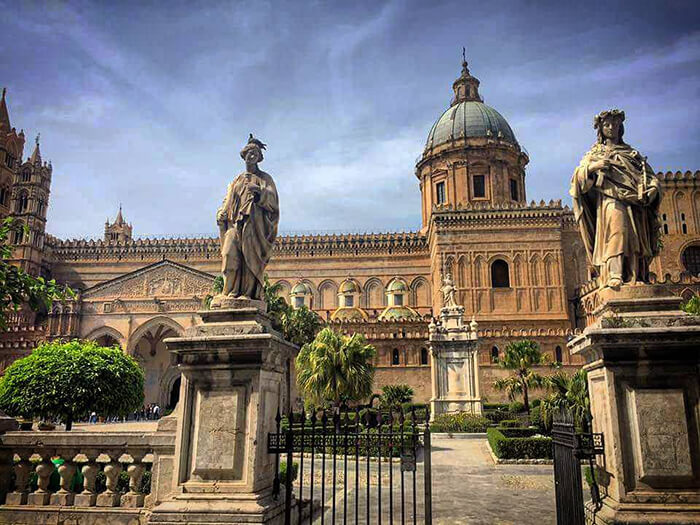 Ortigia
Oritigia is an island that is separate from Sicily but it is still considered to be a part of Sicily. This is an island that is full to the brim of amazing scenery and somewhere you just have to visit. Take your camera with you and get ready to see some ancient ruins that will take your breath away. Make your way around the island on foot and take photographs of the sea shore, the architecture and the beautiful buildings. You won't run out of photo opportunities here.
As you can see, Sicily is full to the brim of perfect Instagrammable spots. But don't take my word for it, see the beauty of the island yourself. Head to Sicily as soon as you have the chance so you too can experience its beauty while you show off your pictures on Instagram.