Known for its high dense population, living in fairly small space in Taipei is quite common. This 45 square meters apartment is a perfect home the interior designer designed for himself. Although having an irregular zigzag shape, designer cleverly use the space and build himself a comfortable space.
Open layout is one of the obvious feature of the room. And I am seriously about the "open" because the only bathroom in the room are also open with glass wall. But of course, there is curtain in the bathroom so it can be privacy if needed.
Because this apartment is for the designer himself. He has quite a lot freedom to decides how he want to design his home. Hence, you will find there are many custom designs in the interior. Also, since the irregular zigzag shape, to maximizing the usage of space, the designer has to arrange the space accordingly. Firstly, let's take a look at its blueprint.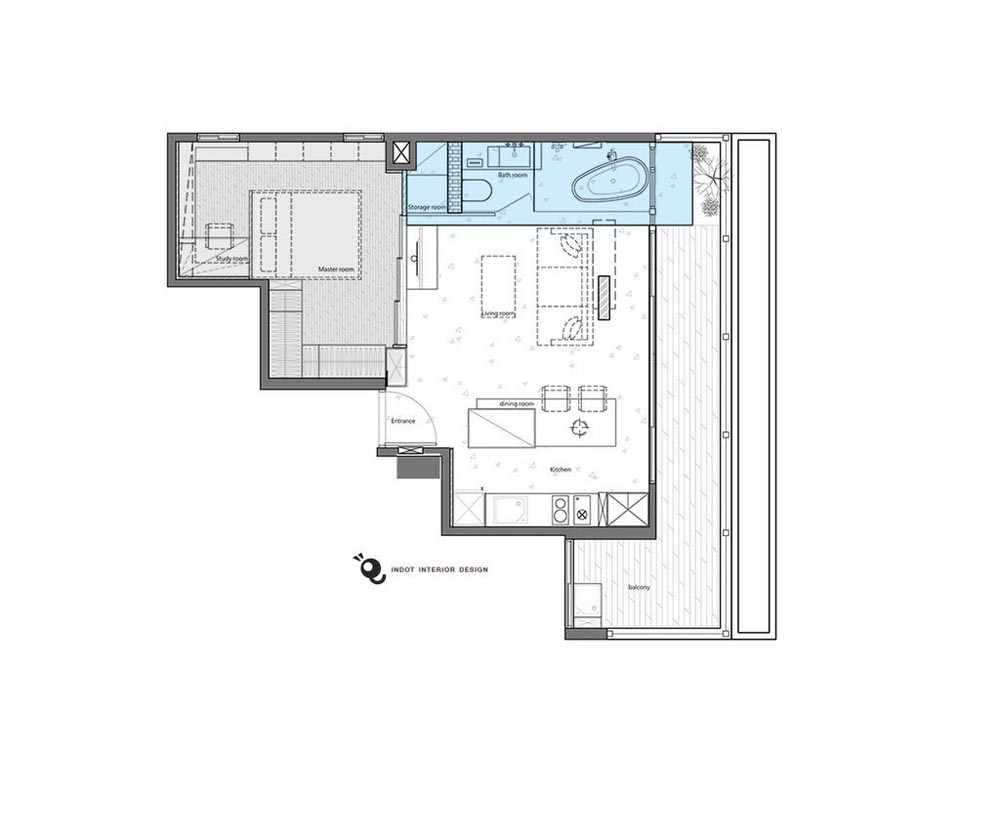 And then the overview of it main space of the apartment: living room, bedroom and bathroom.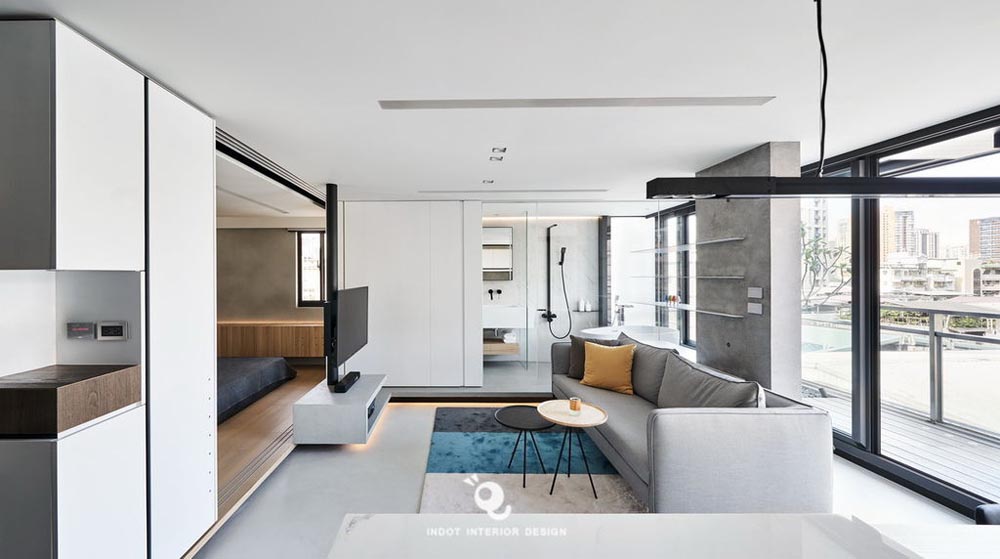 All the wires are carefully hidden to avoid mess. The bedroom is connected with study room which is located at the end of bed. There are various of storages in the room for display and storing.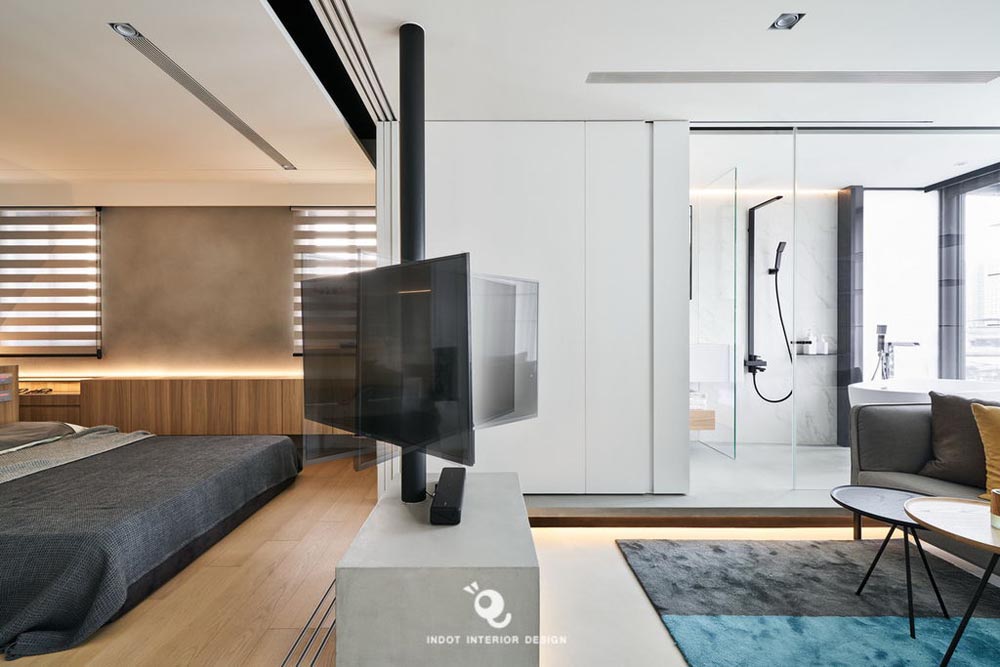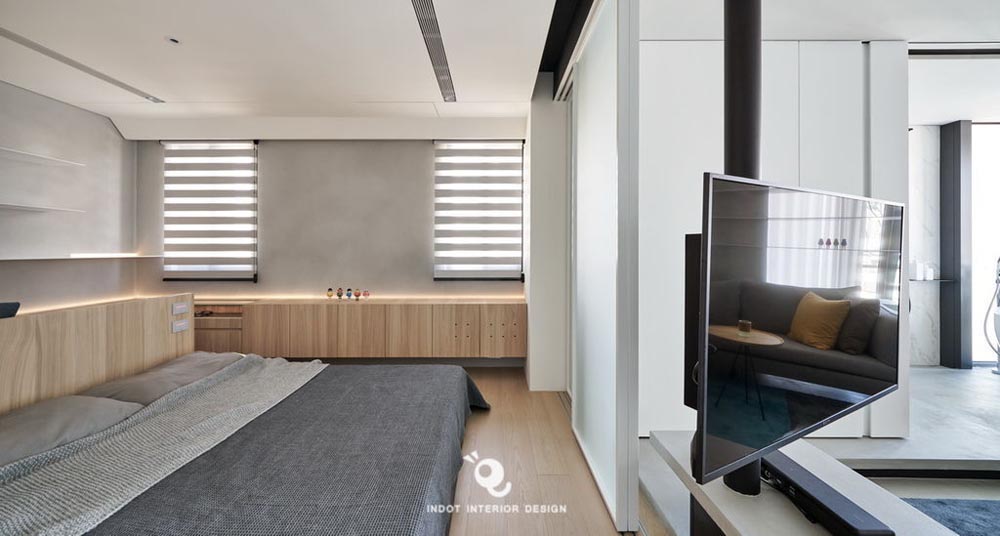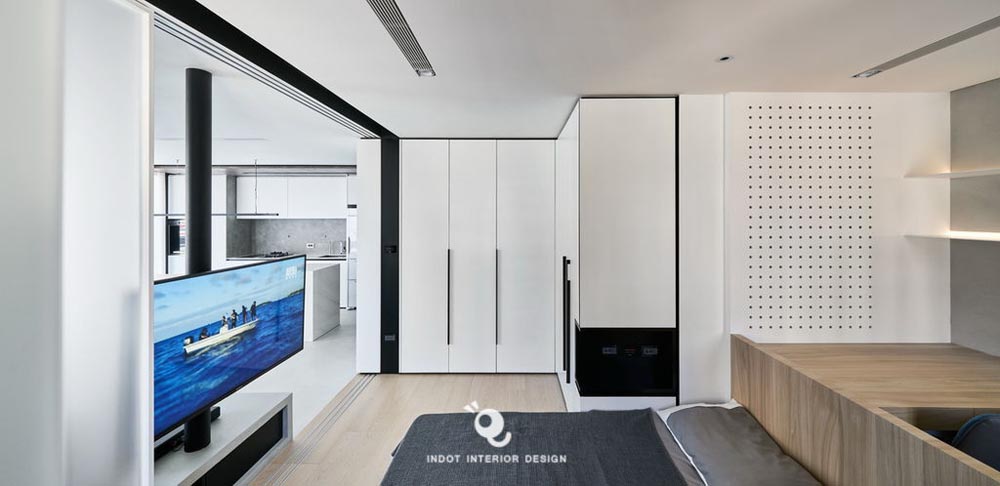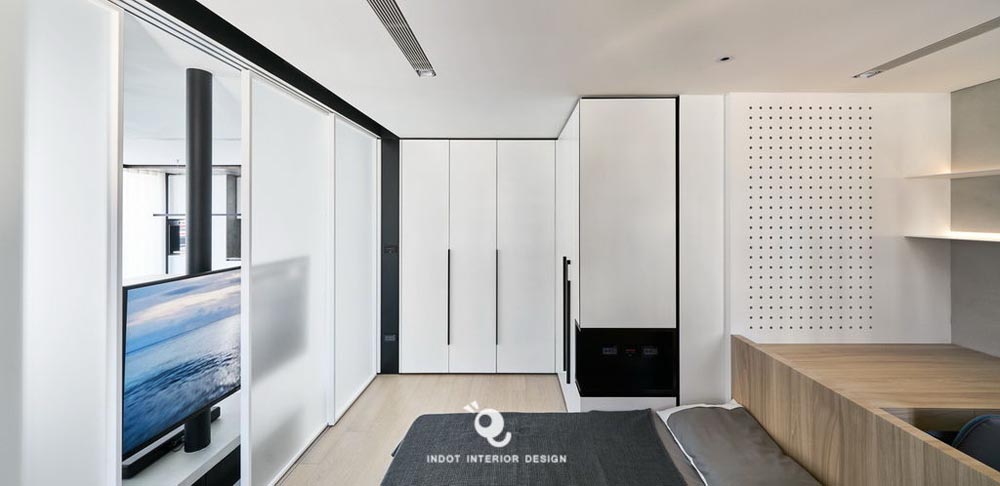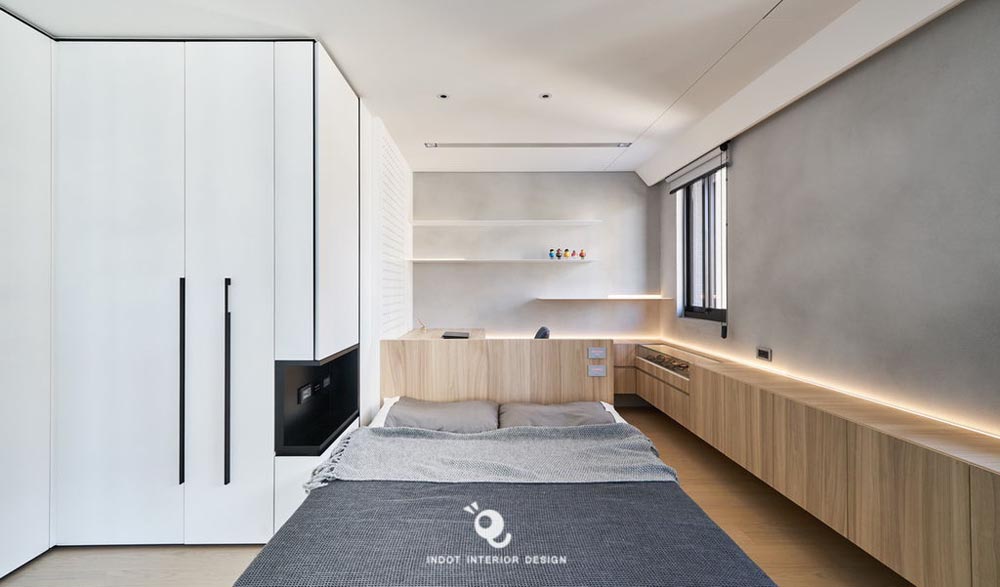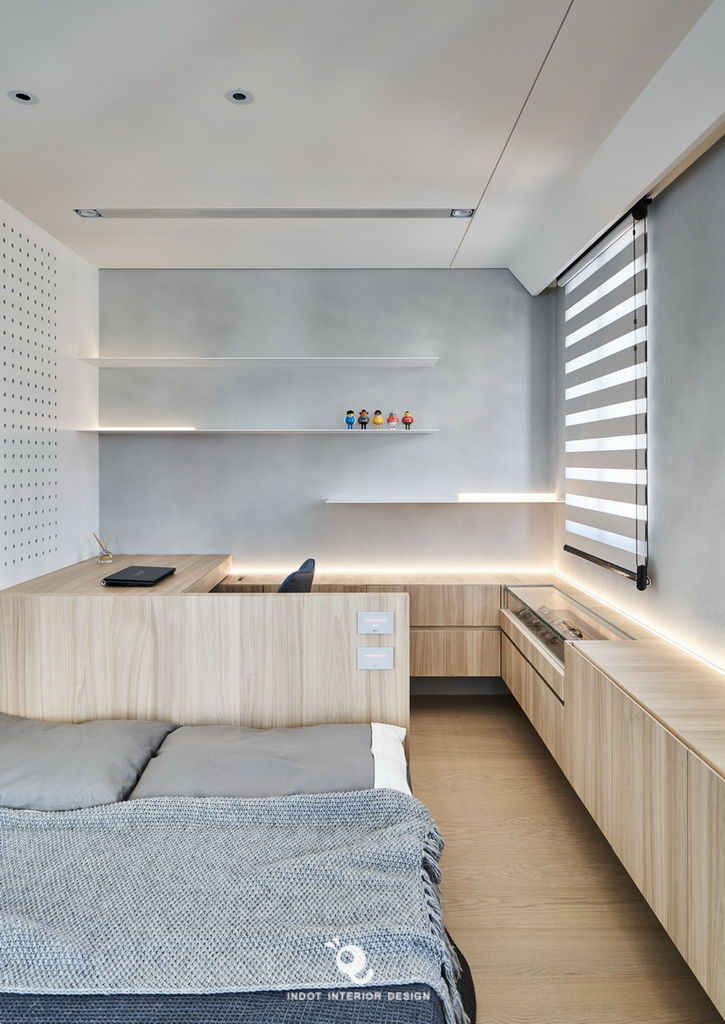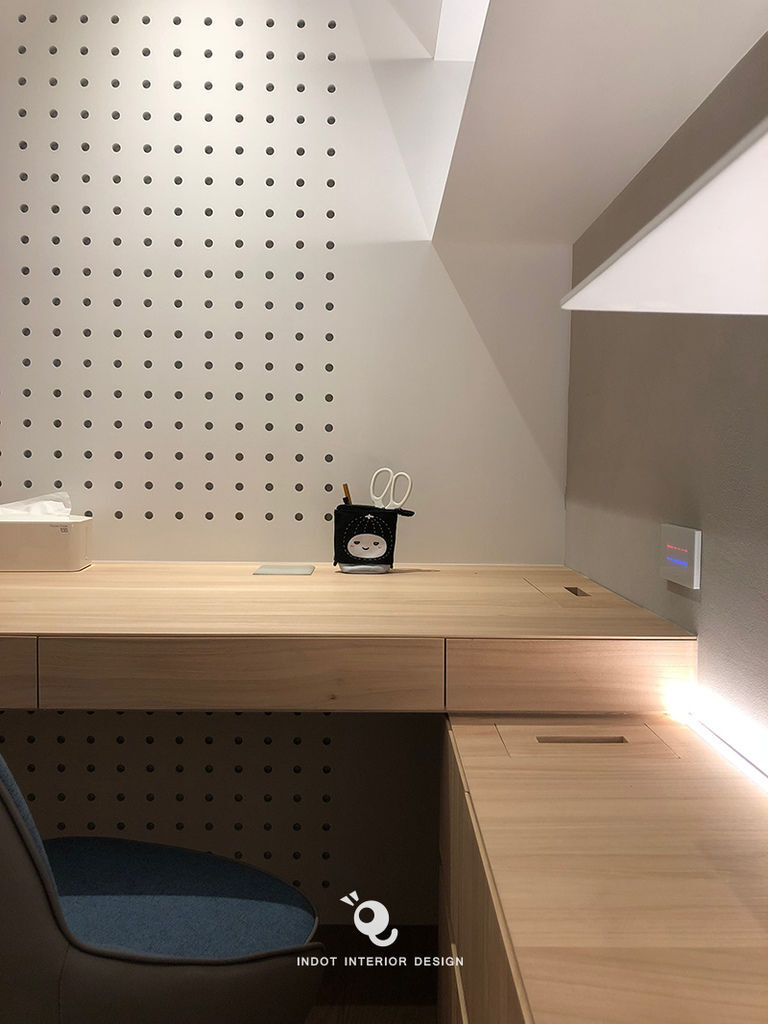 Due to limited space, there are no dedicated dining room. The dining table is integrated with kitchen island where you can eat as well as work. The kitchen is small but has all the functions you need. Moreover, there are different stroing cabinets and pullout draws for various needs.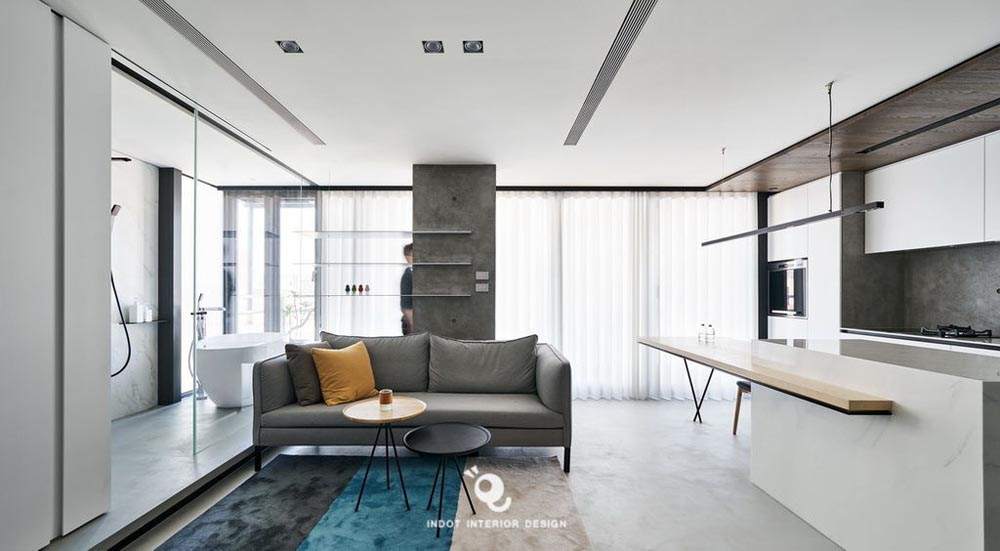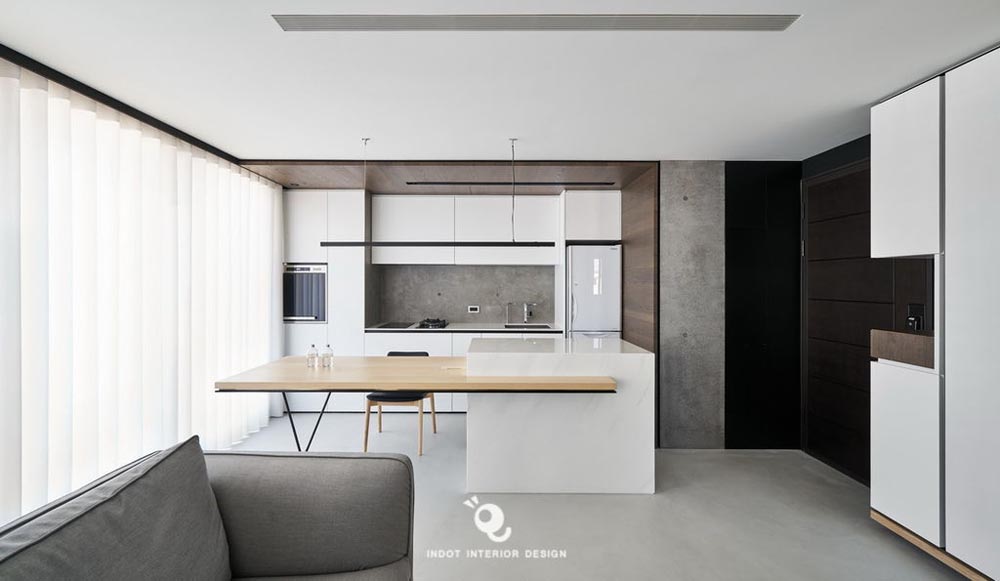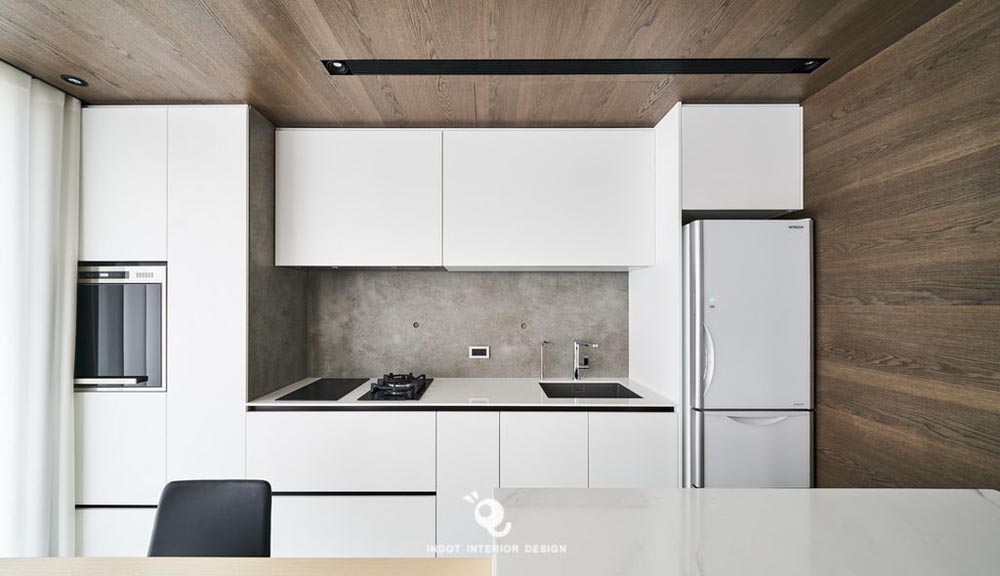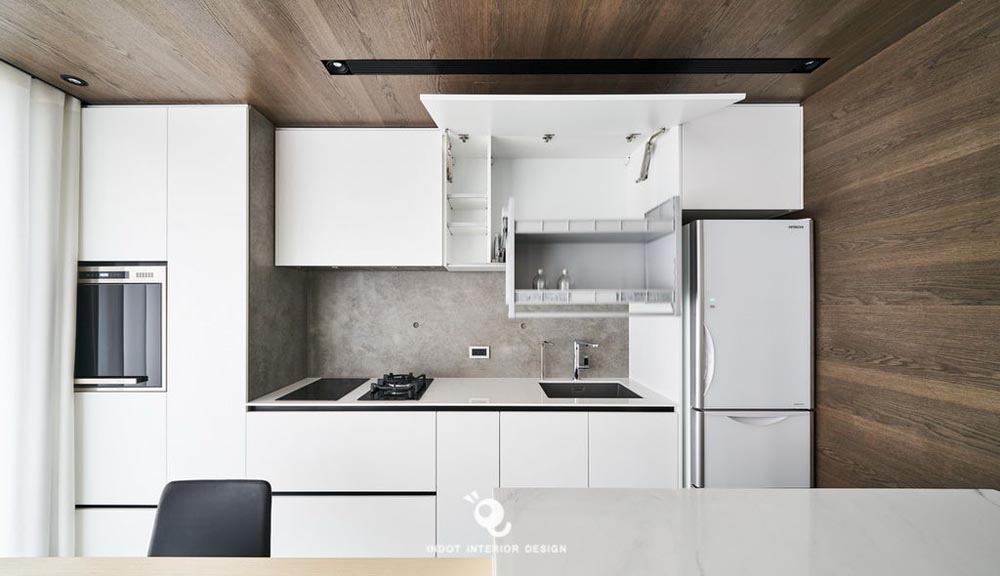 I won't say I love the open bathroom idea. But besides the fact it isn't that privacy, I do like the furniture and layout of it. The whole room is bright and clean. There is also an intersting deisgn that there is a hole on the glass that separate showen area and vanity. The vanity surface goes through that hole and become a storing surface that allows own to place items like shampoo. That is an unexpected idea actually.